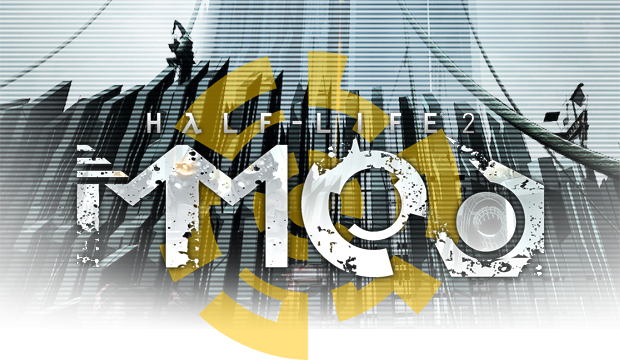 Half-Life 2 : MMod - A .GIF-fy Update



Hello everyone!
I'll keep the text portion relatively brief, so let's cut straight to the chase.
So it's no secret that I don't update this page a lot ( for several reasons ), but that doesn't mean that there's no progress. I'm here today to, hopefully, brighten up your mood with some of the new stuff.

Despite having almost no free time I'm trying to work on Half-Life 2 : MMod for at least 2 days a week at night, occasionally streaming my development process to my YouTube Channel for everyone to see. Interacting with community directily helps a lot, real time feedback and suggestions helps me in figuring out if I'm doing things right. Just having someone to talk to and ask questions makes my working night a lot better. I don't stream too often, but when I do - hop in if you have time just to say Hi or ask few questions.

Since last update there's been a lot of updates to the mod, most of them are under the hood, general bug fixes, new gun play additions and new optional features. There's also been a LOT of updates to how the guns feel, work and look. I've been fortunate enough to get someone new on board to help out with animations and rigging for weapons, meet the Fooltaurus. His irreplaceable contributions helped me to bring ton of new features and enhancements into MMods gun play, which is one of the most important features. So I would really appreciate if you gave Fooltaurus a shoutout, his work brought MMod to a new level.

Also I'd like to give a shoutout to KrIsCrEeP for helping me with sound design, his dedication towards making MMod a better project and his important contributions brought a lot of immersive features into both gunplay and how the guns sound in game.
Enough chit-chat, let's get to the media!
As closing words I'd like to tell you that working on MMod takes a lot of time and energy from my daily life, and I'd like to thank you all for staying for so long with me, your feedback and interest helps a lot, this is my passion project and my tribute to Half-Life as a whole. I'm as dedicated as I can be and there's no day when I don't think about this project or how should i make this or that. For anyone wondering - no, there's not going to be any more restarts, at this point it my life I can't afford any more time re-doing same things from scratch, I have to move on, plus I'm very satisfied with how MMod is turning out to be, so there's no reason to start over again. This page was created when I was around 18, now I'm 26, it's time.
So thanks again for your patience and interest, hopefully new media brightens up your mood, have a great rest of the day and take care.