In our previous media update, we talked about postponing Dark Interval Part 2 due to sheer volume of planned new content. This update won't include release date estimates or the "percentage" of work done so far. But we do have some tasteful and exciting things to show you.
First up is some of the Wasteland levels.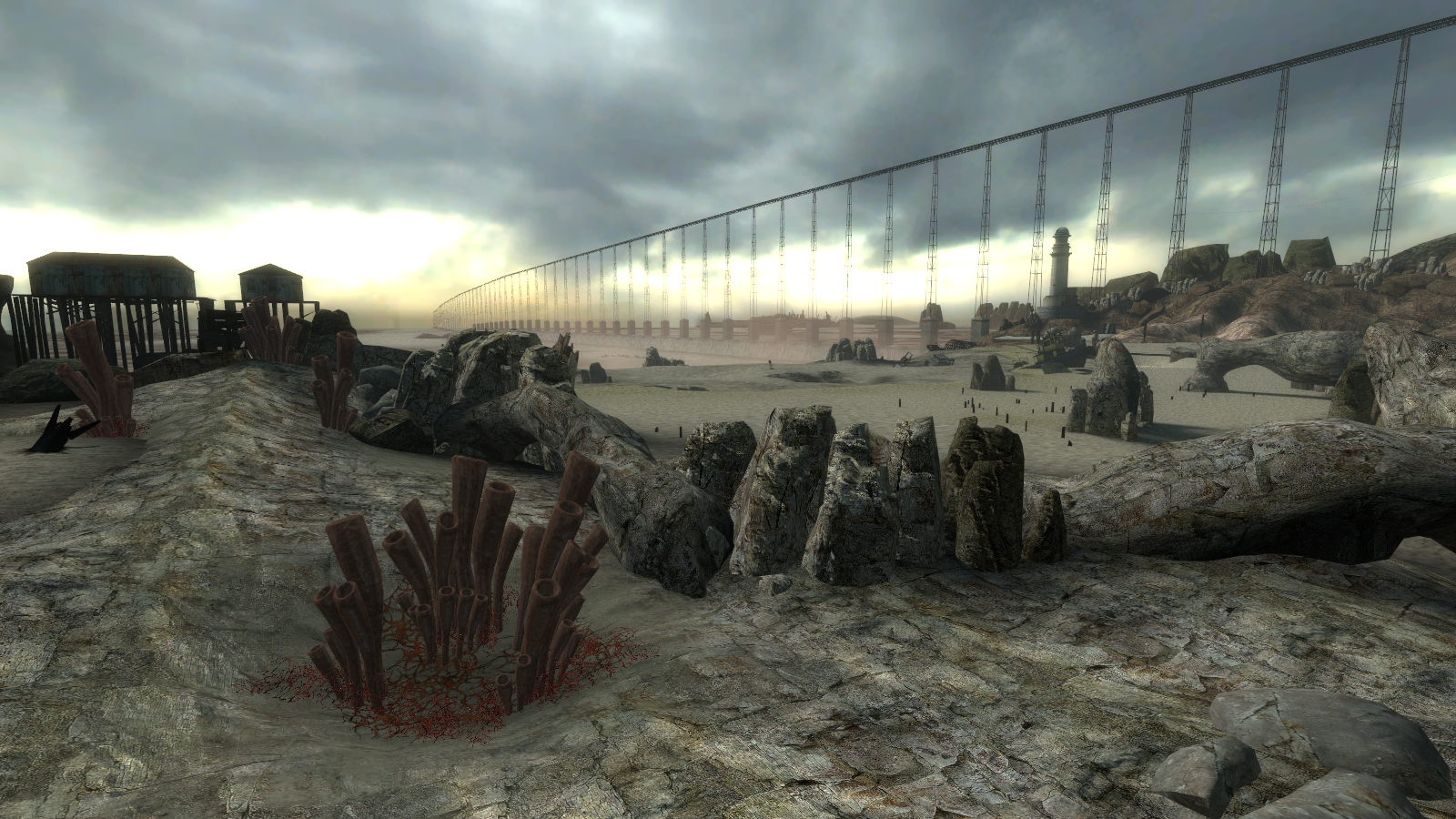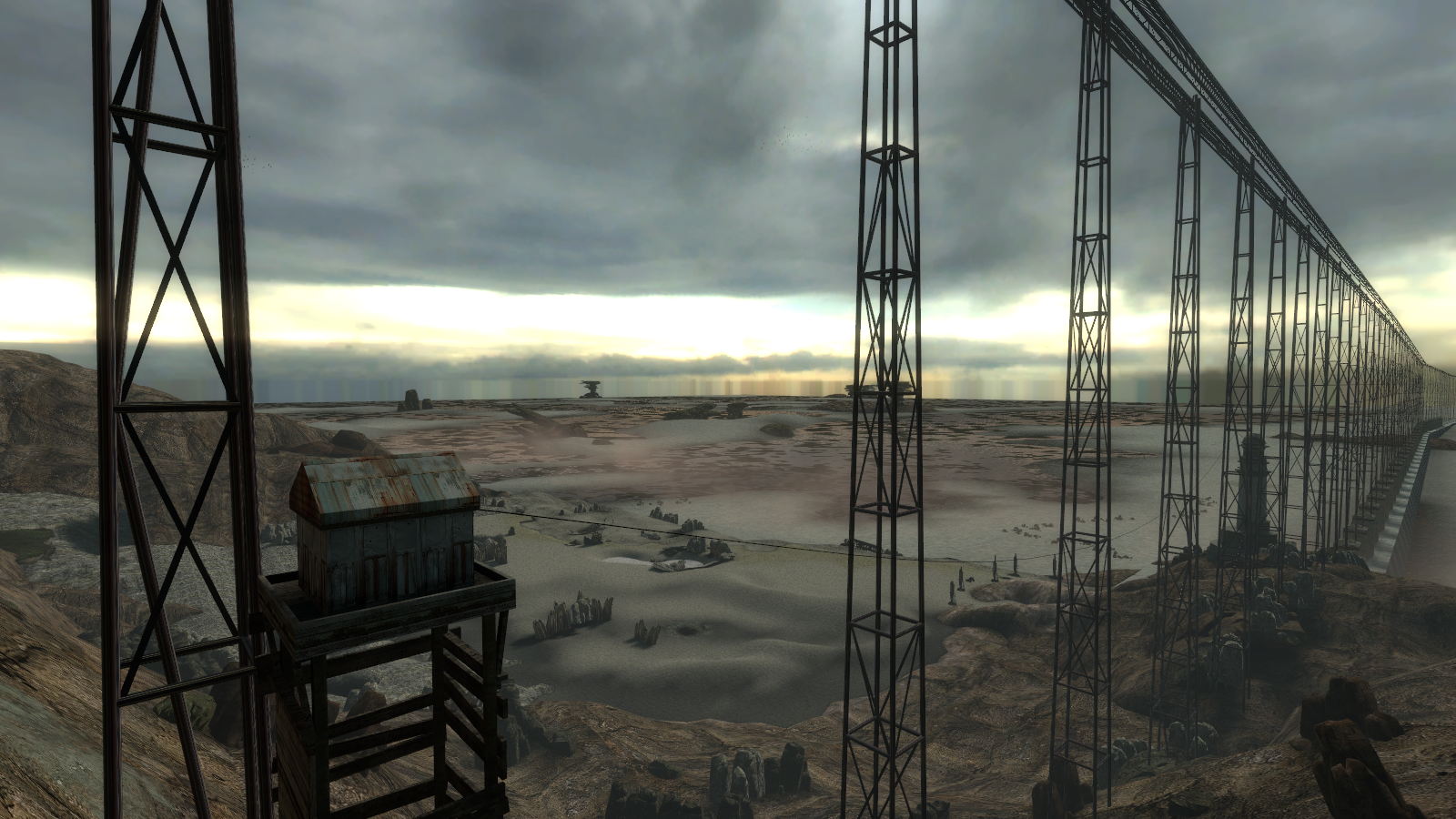 The wasteland is a dangerous place. Two decades since the Black Mesa Incident left it ravaged by cataclysms, populated with old and new alien species, filled with poison and death.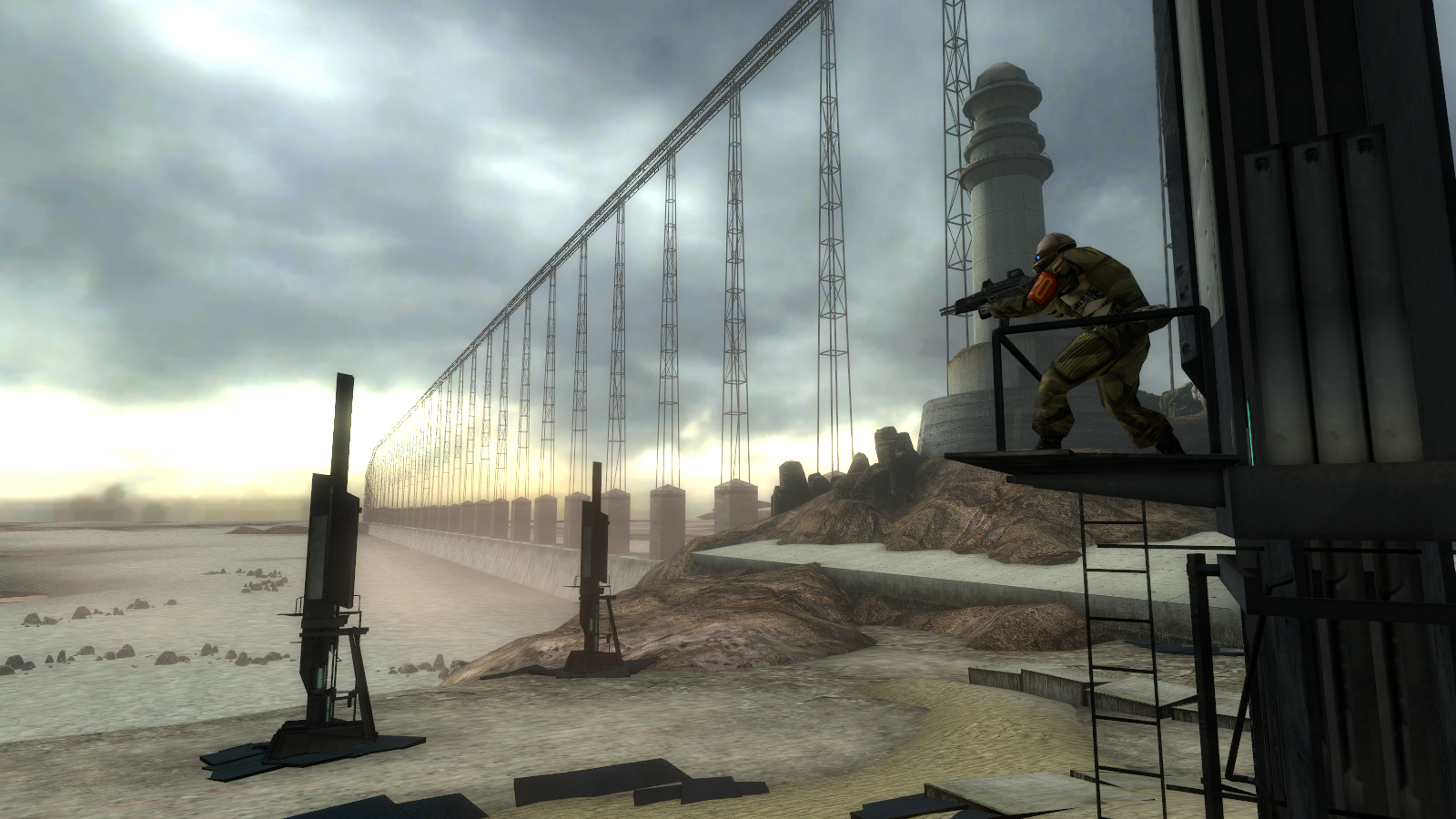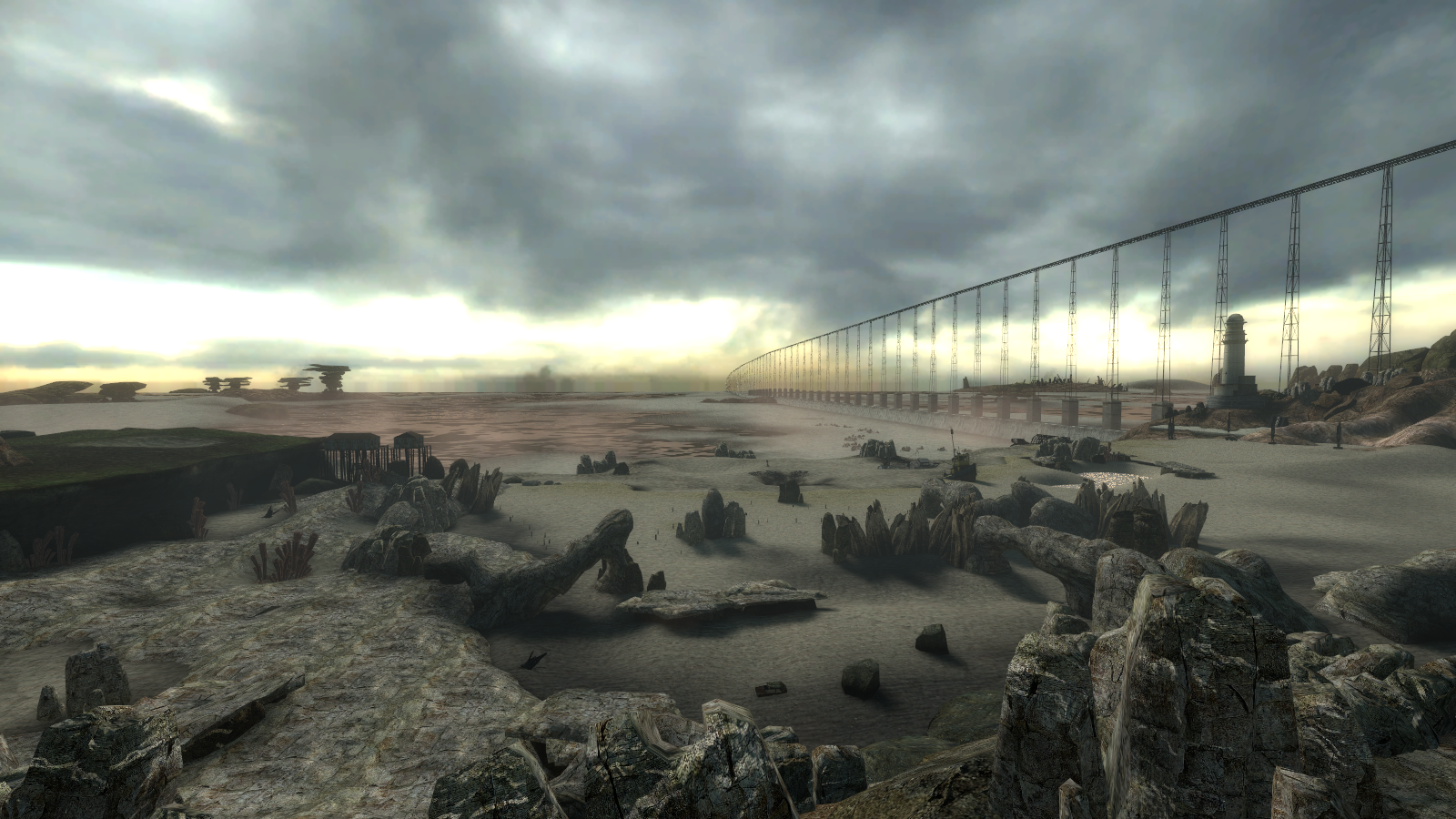 Most of the wasteland maps are quite big; at their least, they compare in size with Highway 17/Sandtraps levels, but less restricted and drawn-out. Though ultimately linear, they're still built around exploration and wandering.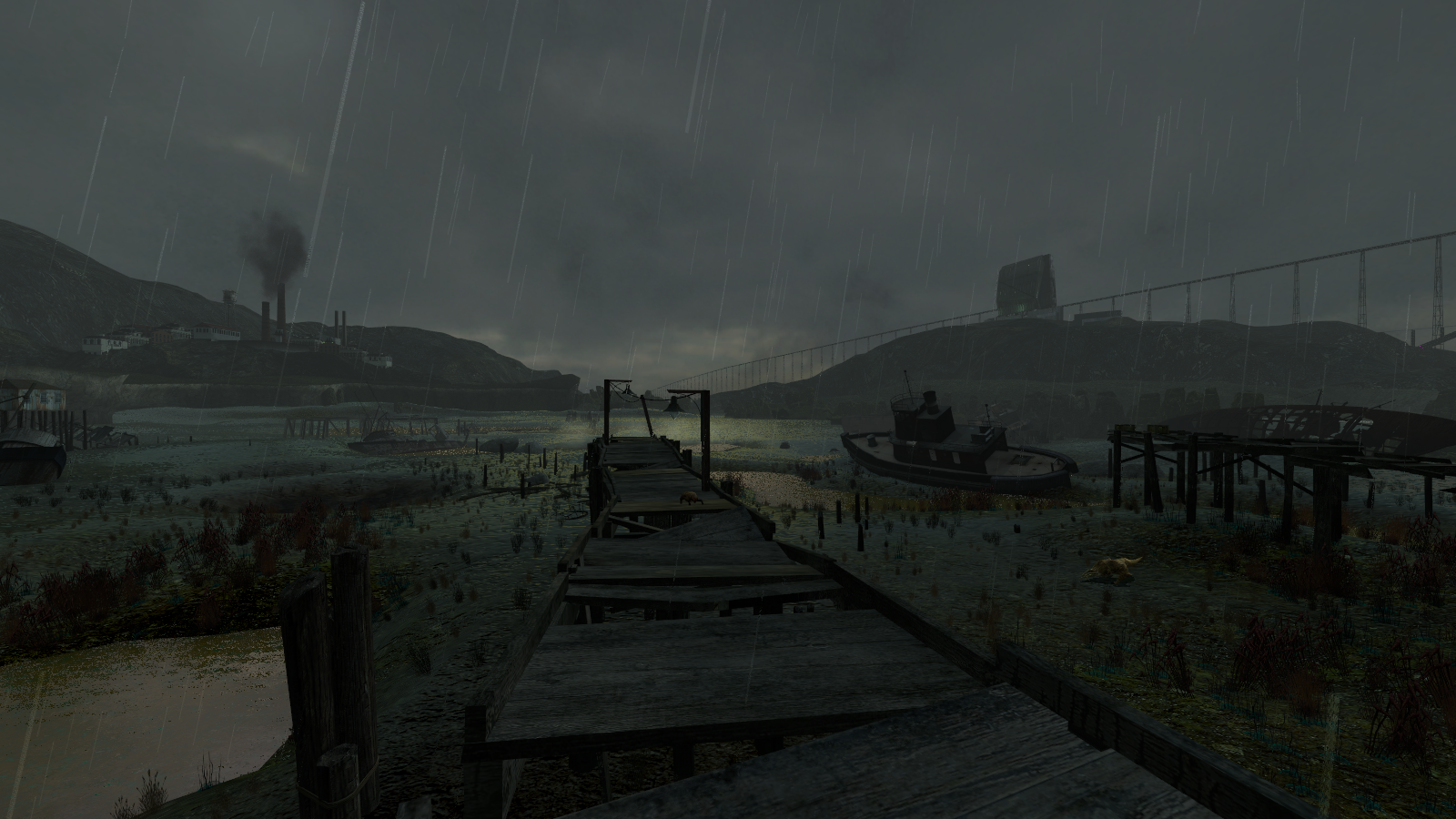 I know what you may think: the open world concept can fail hard on Source, when you get flat, empty maps that bore you and waste your time on having to traverse them. We're well aware of it, and we're doing our best to avoid it.
GAMEPLAY VIDEO
Below is a little demonstration of gameplay process, recorded on a map called "Scrapland".
While the gameplay mechanics don't differ from HL2 is any serious way, we feel that it captures our idea and mood of the wasteland that was cut from the final game.
Disclaimer: some of the shown content is present for demo purposes only, and everything is potential subject to change. This is still work in progress.
For the maps in the above screenshots - "Beach" and "Haven" - we drew inspiration from both old maps and some concepts. Beach is reminiscent of old Depot entrance levels, while Haven is inspired by prototype wasteland maps from 2002.
Scrapland, on the other hand, doesn't have any one prototype. Instead, it reflects the general idea of having a vast desolate area filled with remnants of old tech, junk, ruins, sand, and danger.
MODEL GALLERY
We started using Sketchfab and uploaded some of our models for preview. Newest additions are Consulcast Device, retextured Dropship & Camo soldier, and Houndeyes.
The alien polyps were already uploaded last year, though not shared on ModDB.
Since Sketchfab render is different from Source, the models often look a bit different from in-game (mostly they lack specialised effects).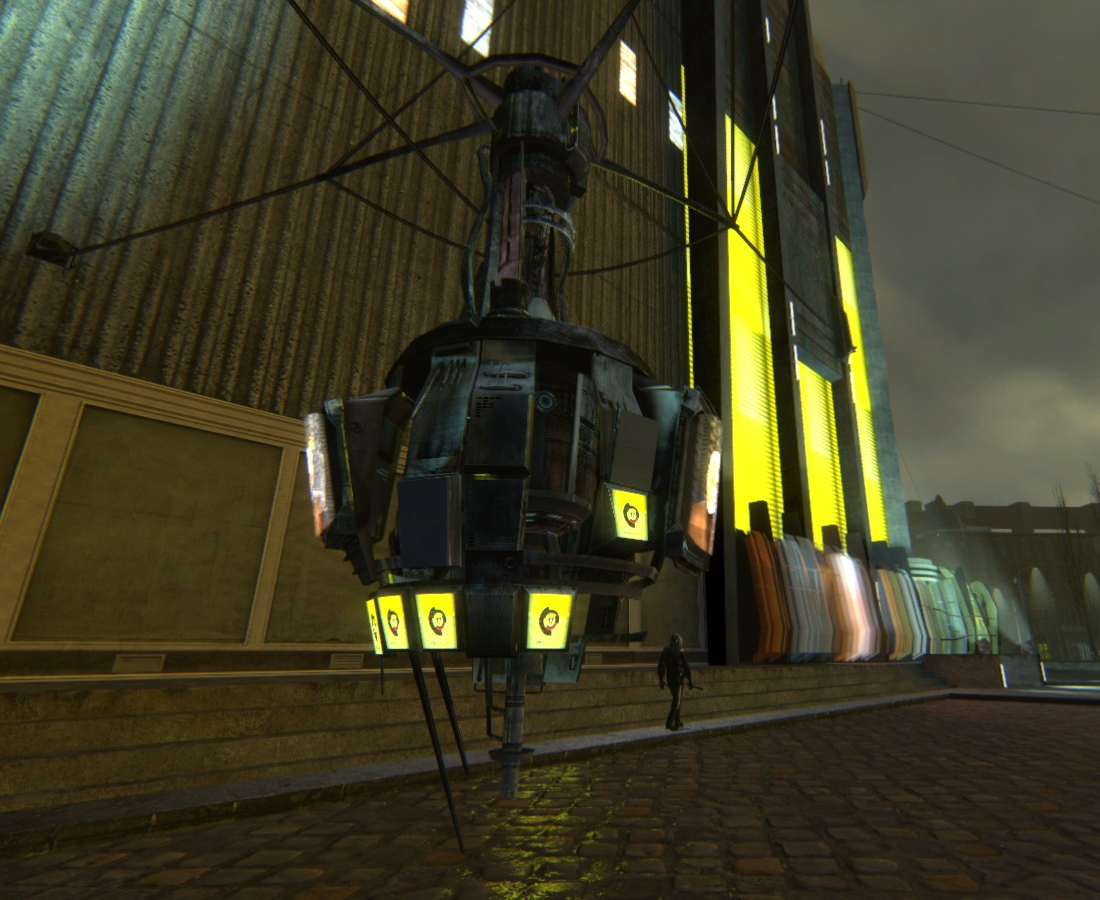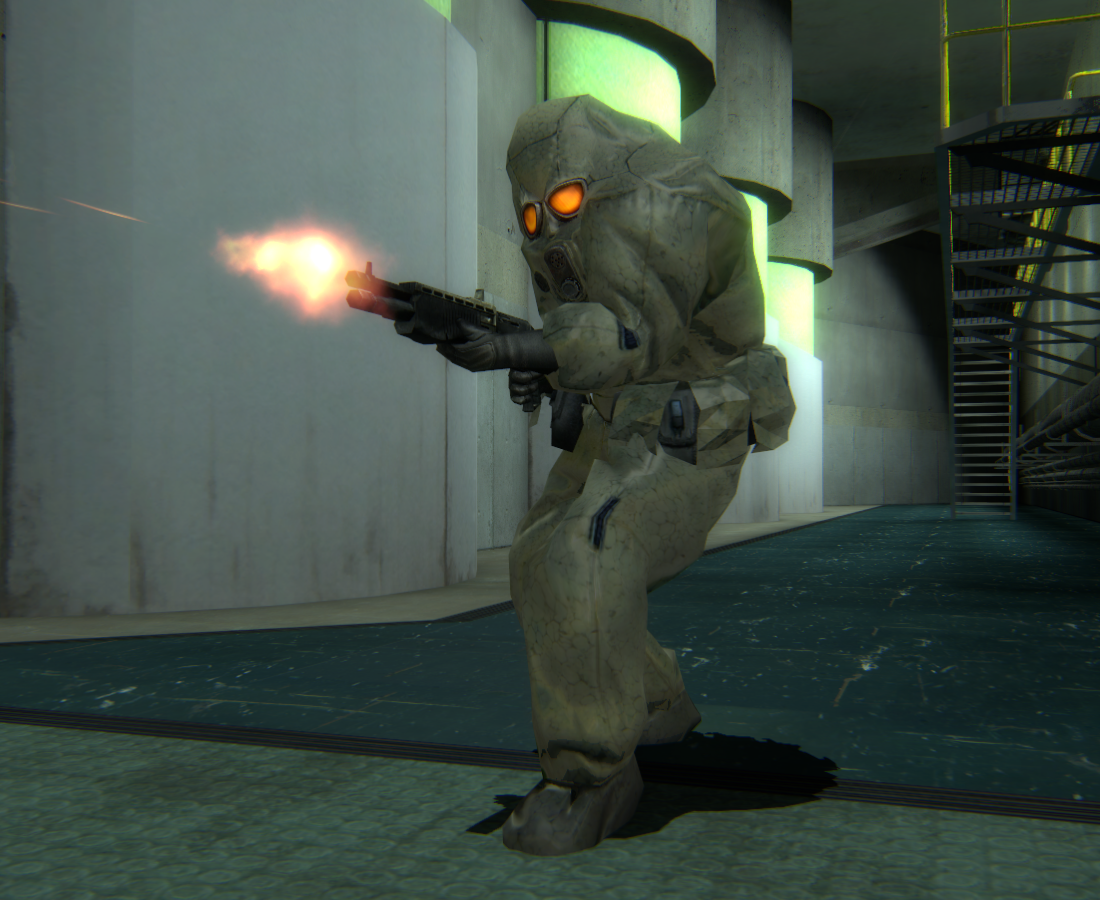 TELL US WHAT YOU THINK
Our Discord is still there and you can join at any moment.
Tell us what you make of this update. We're really looking forward to what the mod will achieve in the new year.