Hello. It's been a while since the last official update (not counting the most recent additions to the gallery), we decided to shed some light on what is going on.
WHERE IS DARK INTERVAL PART 2?
We'll lead with the most important bit. Part 2 will not be released this year. You may have already heard.
The reason is very simple and transparent: there's less than 4 months left of 2018, and we have more content needing to be built than those 4 months can allow.
We're not being slowed down by technical difficulties or material difficulties, it's just how fast we can work and how much time it takes to do things properly.
We didn't want to prolong the guessing and keep you in the dark, or wait till the very end of the year and then admit it's not coming.
So, we're saying right now: it won't be out till 2019.
It sucks, yes.
What we're doing about it? We just keep working. There hasn't been a hiatus, no lapses in motivation. We can't give you Part 2 right now, but what we do have in stock is some insight on what was going on during these months.
Naturally, our priority mission is to build new chapters and all according content: the Canals, the Wasteland, meeting Eli, introducing new creatures and enemies and so on. The recently shown media depicts some of the new maps we're making. Just some - we don't want to spoil too much of it. You understand.
That being said, we also focus on maintaining and uplifting Part 1. As such, some of the things we're working on include...
OVERHAULING PART 1 MAPS
We saw that the prologue and City 17 levels could still use a lot of improvement. Here are some of the highlights:
Terminal
One of the levels that I wanted to do so much more with.
Received serious background overhaul, replacing brush geometry with modeled buildings (both Combine and pre-Invasion), lighting improvements, additional explorable space and minor scripted sequences.
Consulcast
Mostly graphical overhaul: reflective road surfaces and improved rain effects, plus additional scripted sequences and general optimisation.
The real-time reflections shouldn't be a big framerate hog. It's CPU-dependent, and you can adjust reflection detail in the video settings.
Manhack Arcade
It was important for us to make it feel like a real part of a city; I felt that the original brushwork I built for the architectural ensemble surrounding the Arcade itself didn't quite cut it. We reworked the composition of it, using custom building models done in the Art Deco style, creating a more believable space.
Subt
Another area that offers a lot of space for improvement. We're currently overhauling it with alien vegetation, better gameplay variety, and more sensible prop placement.
Essentially, every Part 1 map - of which there were 11 - received additional detail, polish, and new assets.
MORE CUSTOM CONTENT
We knew that our vision can't be fully realised without heavy amounts of custom-made props, textures, special effects. Part 1 already featured some custom work, like new poster art and renovated beta models, but it was still built around the get-by philosophy, with a lot of brush-based props and placeholder pieces.
It is safe to say that Part 2 will truly be filled with new assets. These range from tasty background filler, like additional propaganda posters...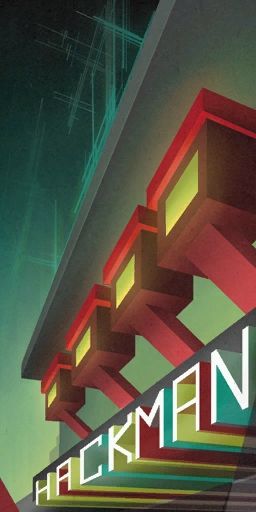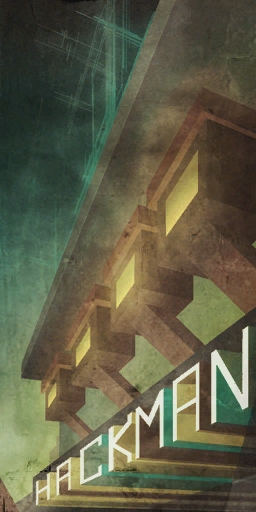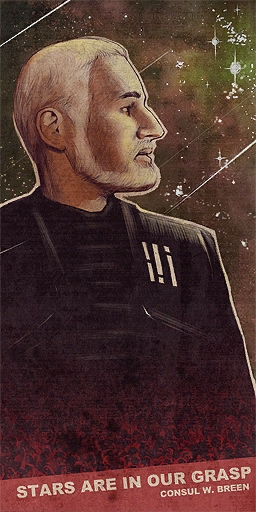 ... or alien flora & fauna…
... to iconic set pieces, like the teleport device based on original Valve's concept, by Dhabih Eng.
(You may recall that it was included in Part 1, but that was a rather crude brush-based prop that lacked most of the characteristic detail of the original.)
MORE TO FOLLOW
We reasoned that it was better to only show game-ready content on ModDB, and avoid WIP presentations. However, more than 7 months without a proper, "official" update is a big empty chunk of time that shouldn't have happened.
We'll try and keep you posted more often, so as to smoothen the waiting period before Part 2 is done.
Also, during that chunk of time, we hit a couple milestones important to us: Dark Interval Part 1 accumulated over 10,000 downloads (actually over 13k counting all hosting sources), and we finally climbed over 1,000 followers on ModDB.
CONTACT US ON DISCORD
The server has been up for a while, but we kept it mostly under wraps. If you want to chat, see more work in progress content, and even download some of the shared assets, you're welcome at Discord.gg