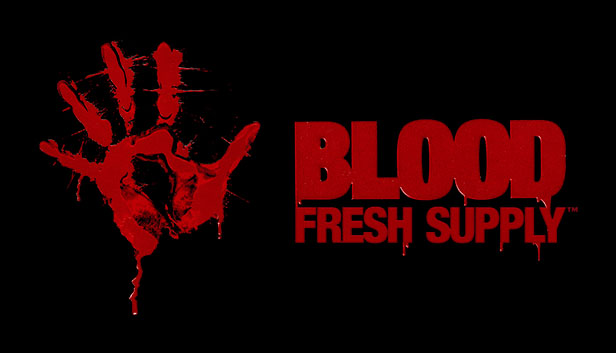 Nightdive Studios has announced the release of Blood: Fresh Supply, a modernised re-release of Monolith's 1997 classic first-person horror-shooter. This re-release includes support for modern operating systems and video resolutions, gamepad control support, new multiplayer netcode and split-screen mode, true 3D mouselook, as well as all of the the original game's expansions included.
Most exciting is fact that mod support in this re-release is still present – to the point where all of the original game's mods are still supported and playable within Fresh Supply. This means that the hard work of the Blood modding community, including all of its custom singleplayer levels, can be experienced anew, and to that end, we've rounded up some of the best Blood mods that you should dive into right now.
---

Caleb will need to muster all his strength to take down the mighty Tchernobog, who has managed to free himself from the grip of death. Death Wish is a new campaign for Blood with over 30 new levels, cut scenes, and more. All levels have been modified for Co-op play. The entire mod was developed by a single mapper, ensuring consistency and quality.
---

This mod allows to install 24 new weapons for Blood. The weapons were created by using QAV animation, so this means they have changed characteristics and/or balance.
---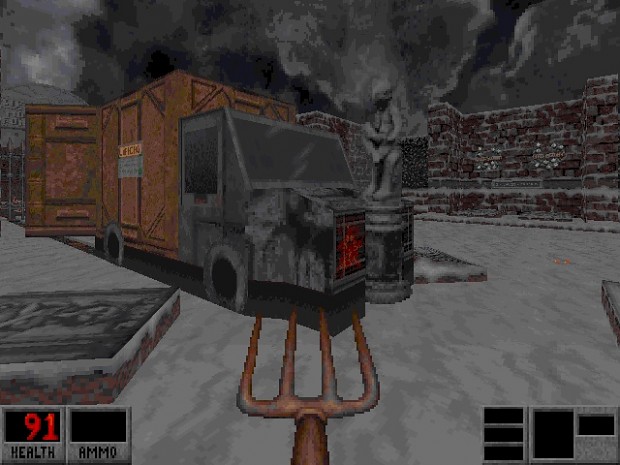 An episode of 9 maps created between December 2008 and December 2012. Suitable for singleplayer and two players in co-operative.
---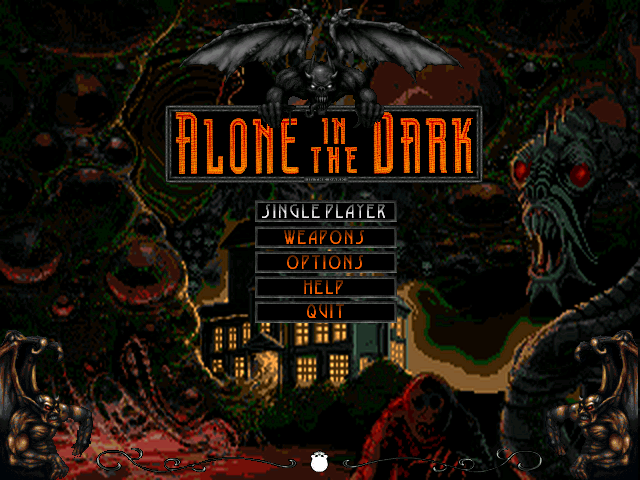 BAITD is a pure experimental mod that shows to players new ways to mod the game and dedicated to original Alone In The Dark game seriesIt expands gameplay and pushes the limits of Build Engine. It was first mod with new voxel models, weapons, non-linearity and monster experiments.
---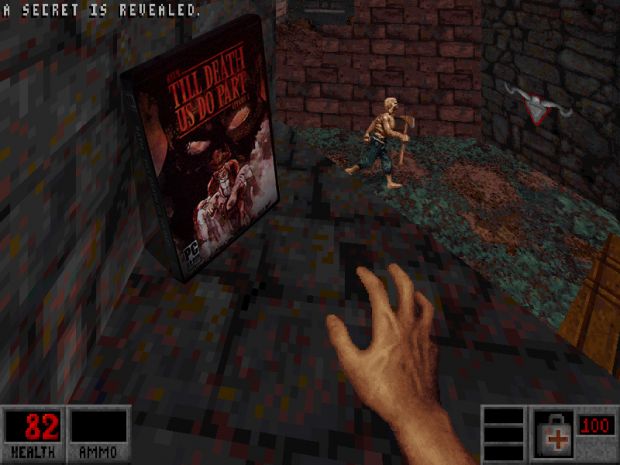 Rage Against The Machine, RATM or simply 'Rage', is a combined effort by select members of the Blood community to create a Blood campaign worthy of remembrance and worthy of honouring, and hopefully complementing, the Blood title and its legacy. Rage's objective is to expand on the Blood universe, adding a little innovation where necessary, while not compromising the spirit of the original title's unbeatable action, breathtaking atmosphere and overwhelming fun factor.
---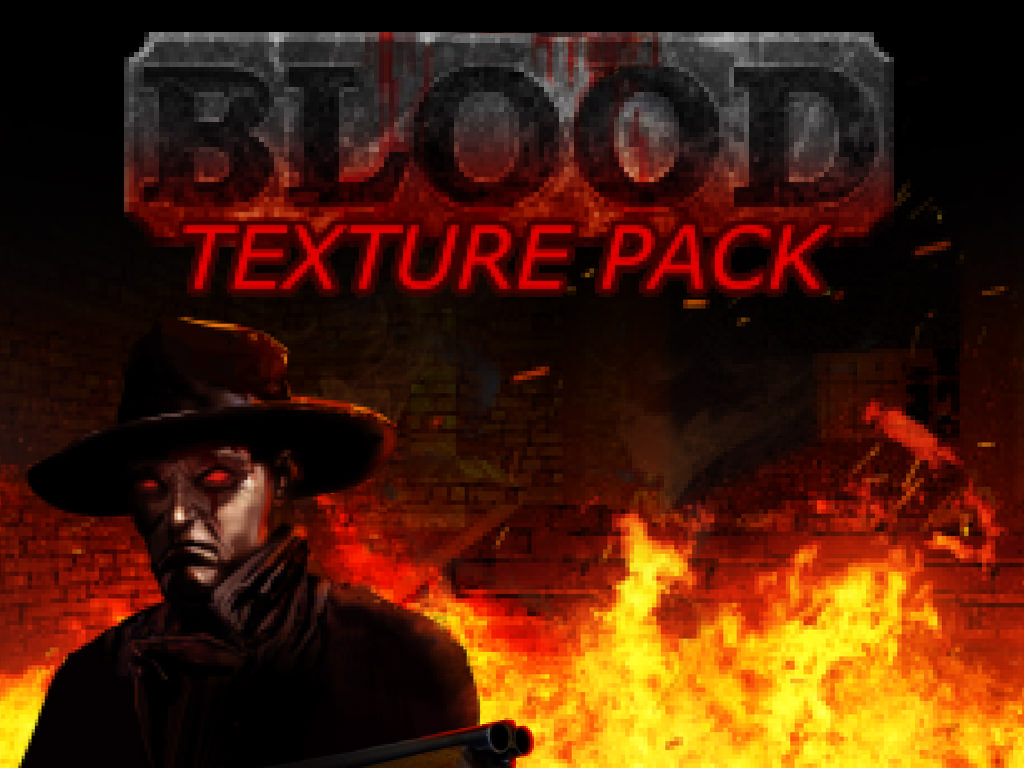 Pack contains 1368 new things including textures, sprites and animations. It is extension of original graphics.All new textures are showcased on txtstuff.map. Pack is heavily inspired by Hexen, Heretic, Quake, Shadow Warrior, Doom and many, many more old school 3D shooter games.
---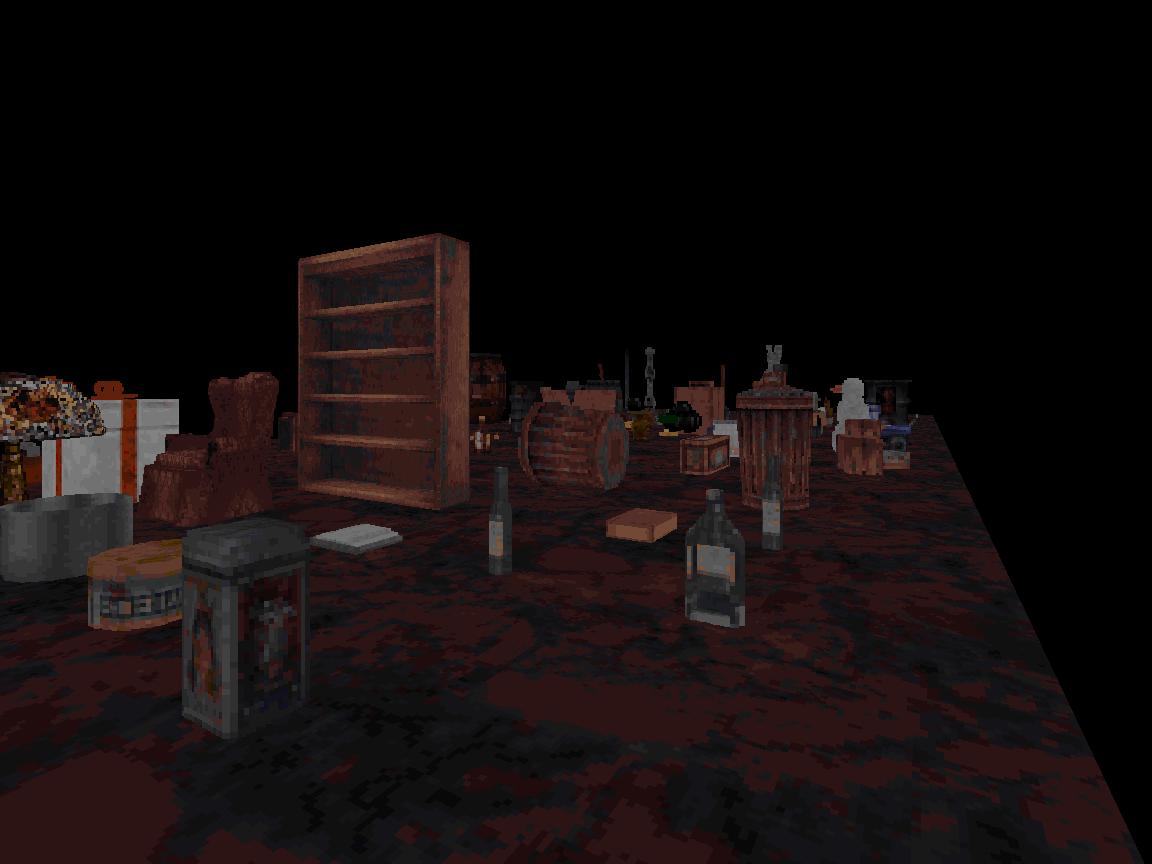 Add new and higher definition voxel models to the base game.
---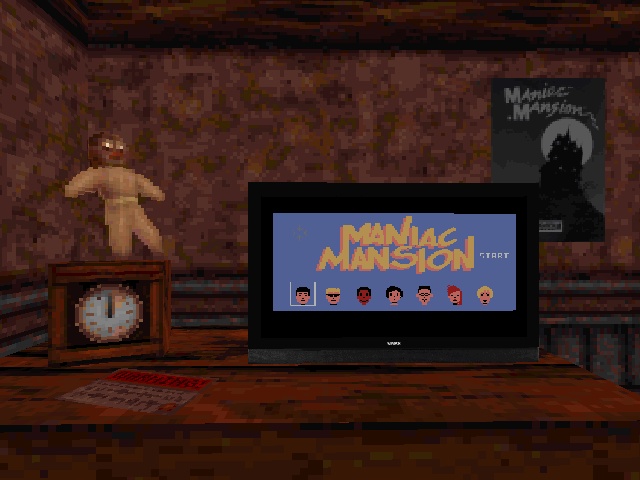 Loosely based on the 1987 point & click adventure Maniac Mansion by Lucasfilm. If you enjoy running around in a huge house with a great variety of places then you might want to try this one. Besides the secrets there are a few traps as well so beware!
Blood: Fresh Supply is available for purchase on Steam and GOG.com. Check out the rest of the mods available for Blood, or submit your own here!