Hey everyone, thanks for waiting. I had to delay the update by a day because of a few issues: first being that a test for one of my college classes' website was down so I had to take it at the last minute yesterday and also we have been having some huge problems with the SourceSDK that sapped a lot of development time over the past few months and I wanted to get a bit more mapping done before we made the update.
That said we do have some progress to show for, not as much as I would have liked but some is better then none. We also were having issues with Microsoft Visual Studio 2008 from June to the better part of July so we were unable to get any work done on the source code for CI as much of that dev time went to Space Crusade.
The SourceSDK 2007 hammer would not run at all at first but then once I got it fixed I start getting the black view ports bug. After dealing with this and trying to fix it, giving up on it, and then moving to the 2009 hammer we had wasted two and a half weeks of development time last month. Couple that with the mod not actually being able to run and we had a large problem on our hands. I think I might have fixed both issues though (going to the 09 hammer and I got the mod to run today in time for the update) so hopefully the next update will be more substantial.
I got some work done on the Underground Bunker 2 map as well as some more work on the outer area for Black Mesa 2. I decided to go a different route with the BM2OA1 (Black Mesa 2 Outer Area 1) map as before we were going to have a path that goes all the way through the mountains to the other side near the dam, but know I think I will take us through a tunneled route. I am still working on the details but we will enter into an underground tunnel system that will take us to where were going to end up before, but this way it will take less map to do so.
Here are the screen shots: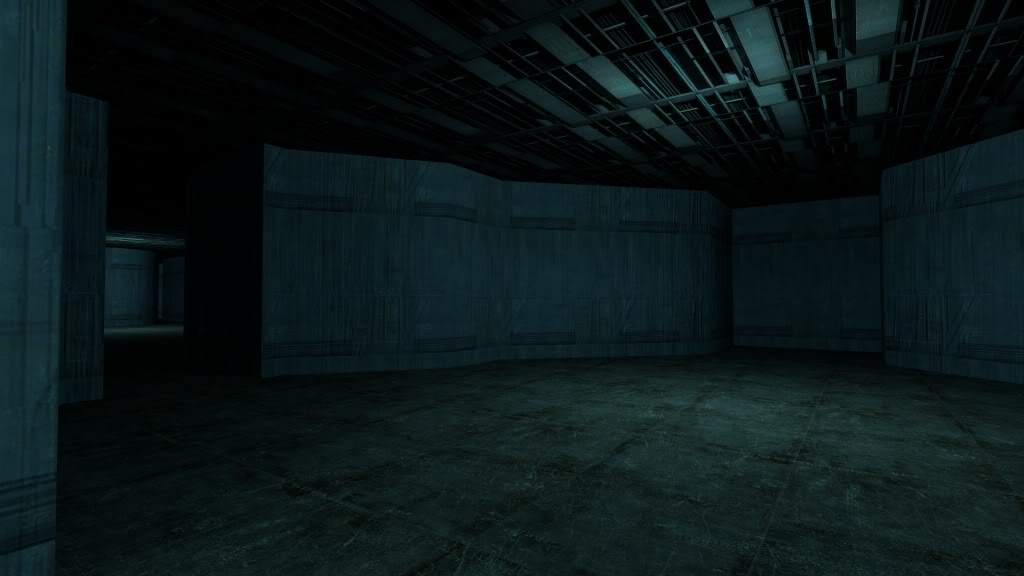 This is part of the new area and I have several ideas and throw backs to HL1 that I think we can incorporate here. This will lead into the shell manufacturing area where the "stand off-style boss fight" will occur.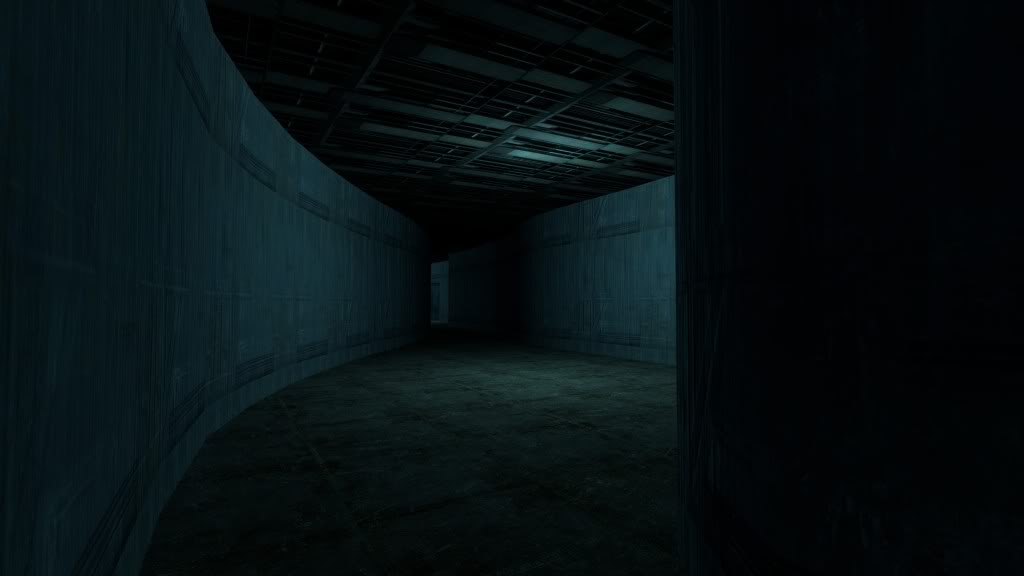 Another perspective of a hallway that links the two new areas together.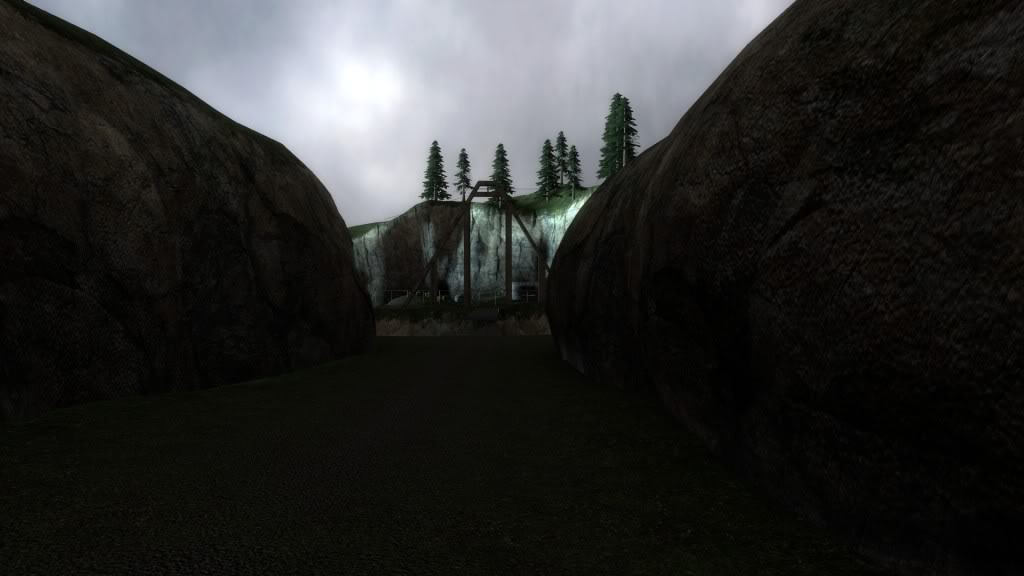 An eye candy shot, there is not any progress shown, I just thought it looked cool and since I only have one real capture for this map, thought I would fill in the gap with it lol.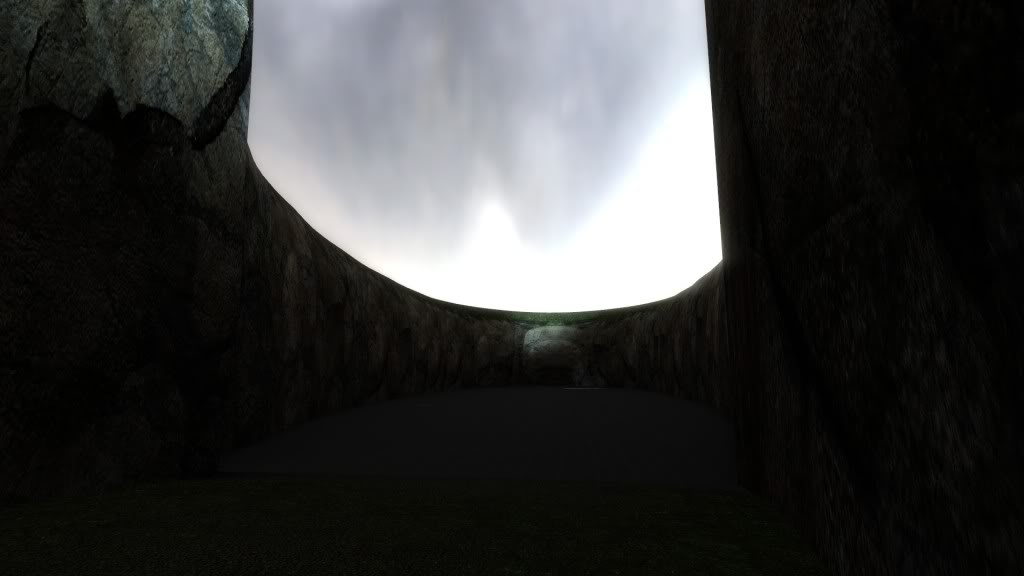 This is a new area I just built yesterday, I scrapped the entire area that used to be here when I decided to change the direction of the map. Right now there is no actual geometry painting in this area, I just subdivided the displacements so they were not blocky and raised it to match the height of the current pathway for this update. This will lead to a culdesac like area where a resistance build leading into the tunnel or mine system will be located.
I was unable to get any coding done for this update as our other code-based game, Space Crusade, was slotted for that time due to the IDE issues in June, when it was originally slated to be worked on. Hopefully by September I will be able to get some major work done on the over heating function as well as solve the iron sights bug.
Thanks for following us during these snail-mail paced updates, hoping to break this cycle soon though.
Geowil.