Fans,
Happy September! I hope this update finds you all in good health and happiness! Here at ZM, we are in a good mood simply because we are able to work on the mod again (despite the setbacks) and to show you guys some new content! Shall we begin?
First, a little bit on the UI of the mod. We are working on a new UI for the mod, and we are hoping for a little bit of input from you guys. Here is some of our work so far: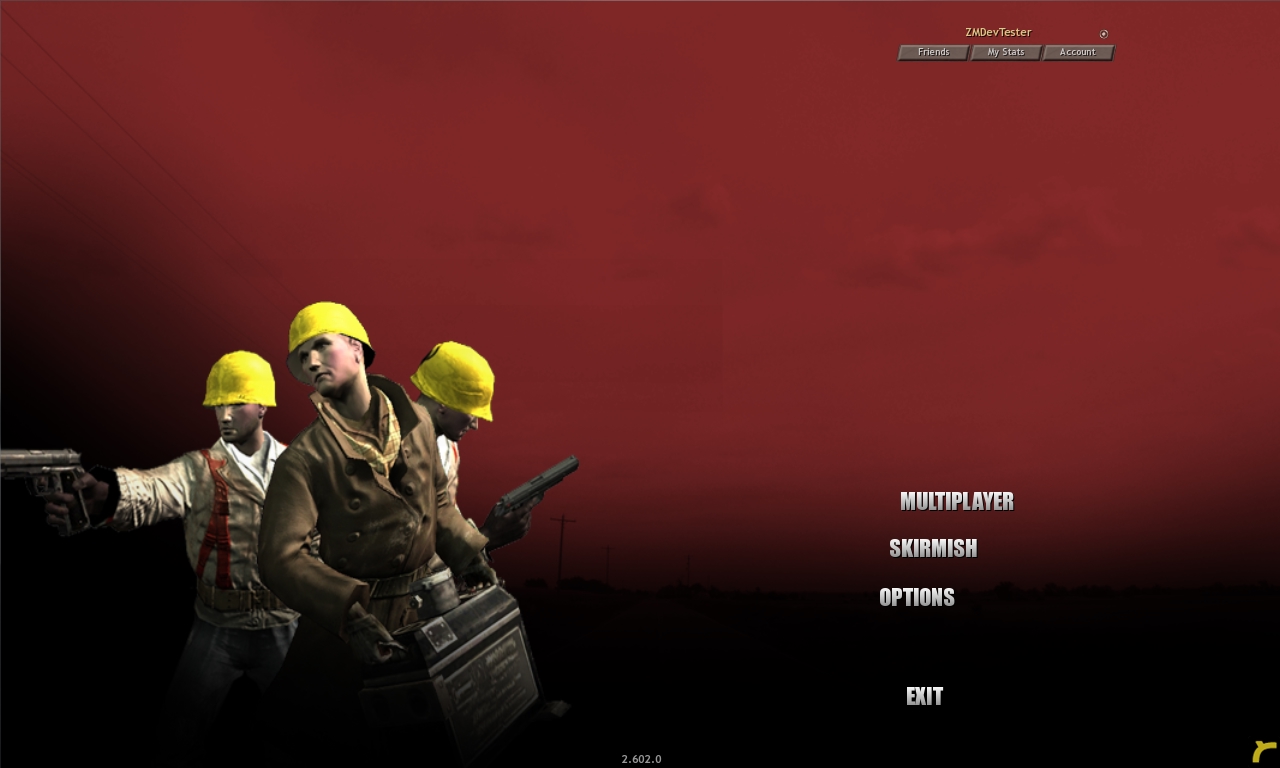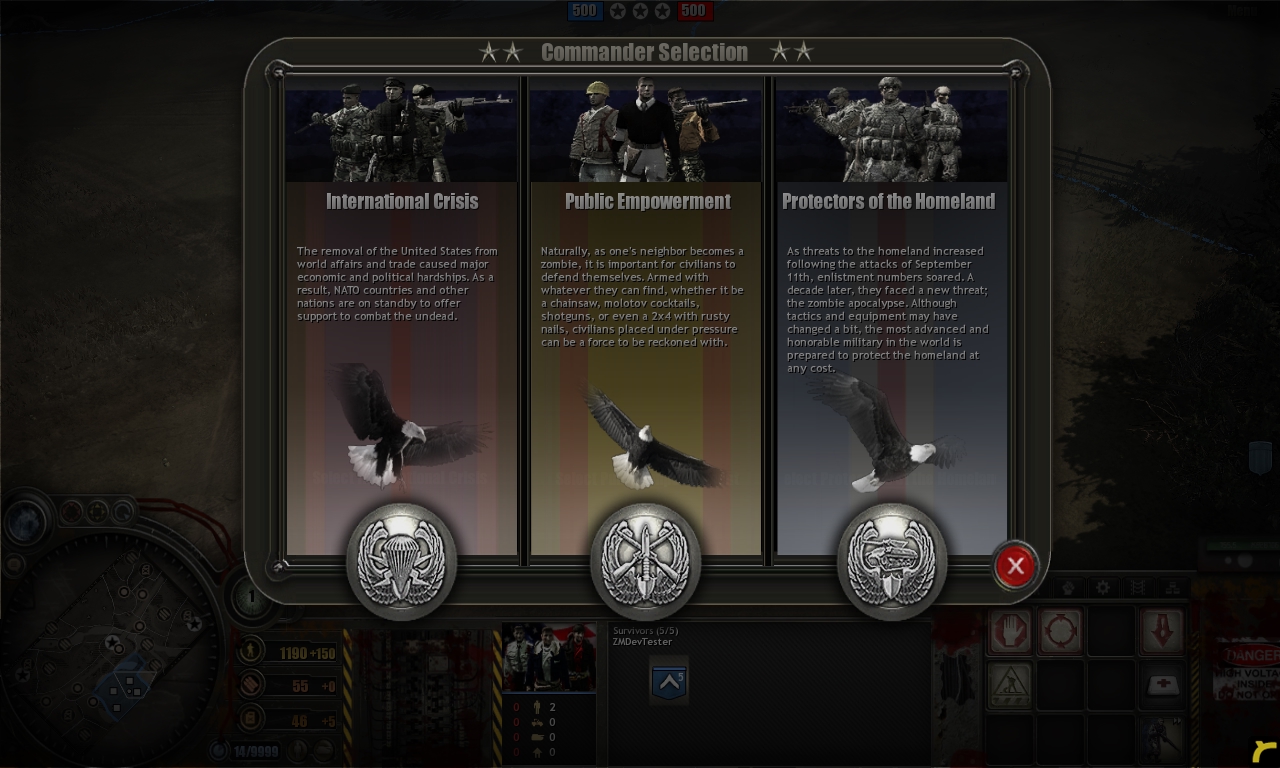 Next, we have been working on a bunch of conceptual content for the mod. For example, we have recently begun an overhaul of the veterancy system for our dearest survivors. There are currently two kinds of veterancy, depending on the nature of the unit. The first kind, dubbed "Courage" is for nonmilitary units that have never used a weapon to kill a person. Imagine being placed into the situation the survivors are in: having no experience, they are now expected to kill people who were once normal so that they may survive. To give this feeling, our veterancy system is based on more confidence with exponential levels of kills, starting with the very first kill to getting upwards of 40.
On the other hand, there is a second system for military units that we have dubbed the "Promotion" system. In essence, a commander may choose to promote a military squad so it serves as an example to its peers. As you could imagine, survivors look up to the military for guidance, so the impact of promoting a military unit has a morale boost on the survivors. When fighting around this promoted unit, their stats are boosted slightly. The promoted squad itself gets a permanent boost to combat stats.
Now don't think that the survivors are the only guys we've been working on. We have also been working on the zombies as well, for what is a zombie mod without zombies?! Let's look at them, shall we?
First, we have worked on the zombie tech-ing system, which is in some ways similar to the vCoH Wehrmacht tech system. The zombies have stages of infection which dictate the levels of support they can get. This represents the attention that the battle has called to zombies in the region; at stage one, only the local zombies are aware of the battle, so squads are smaller, and you are restricted to basic zombies. However, as the battle progresses, zombie group sizes grow, and new types of zombies become available.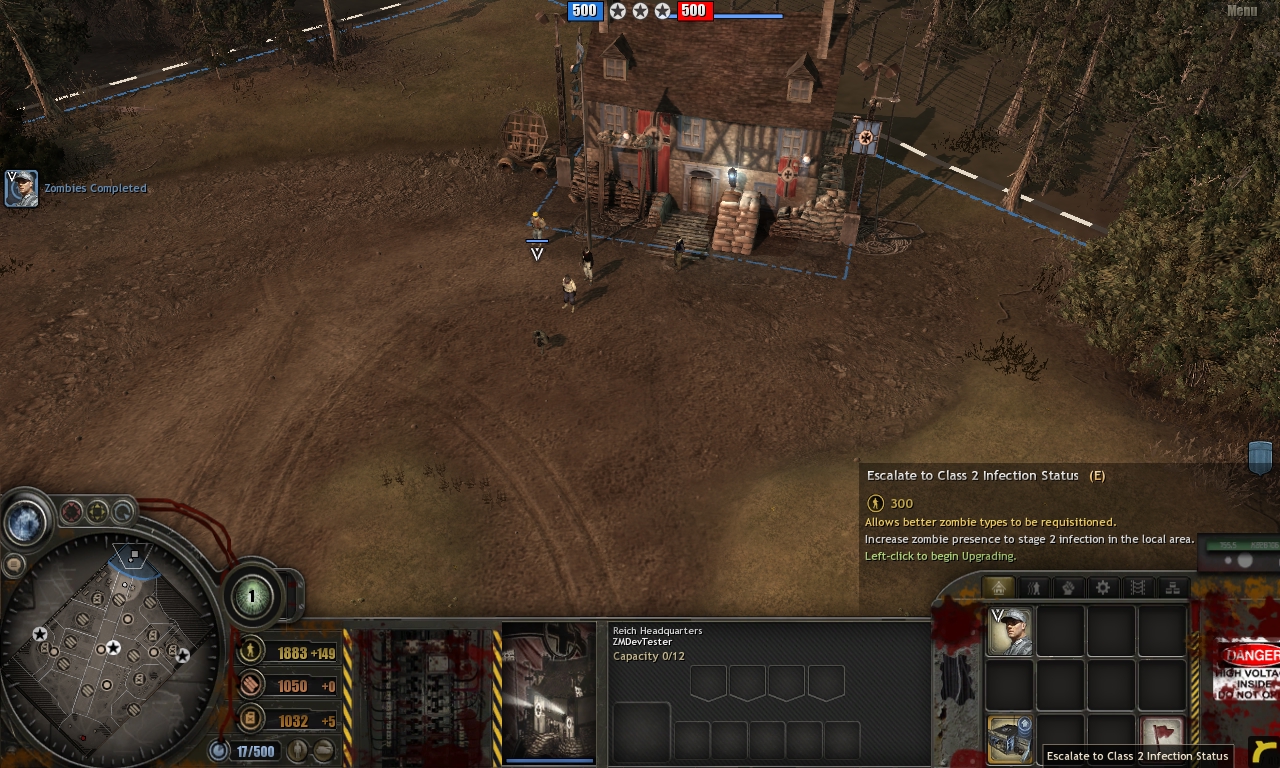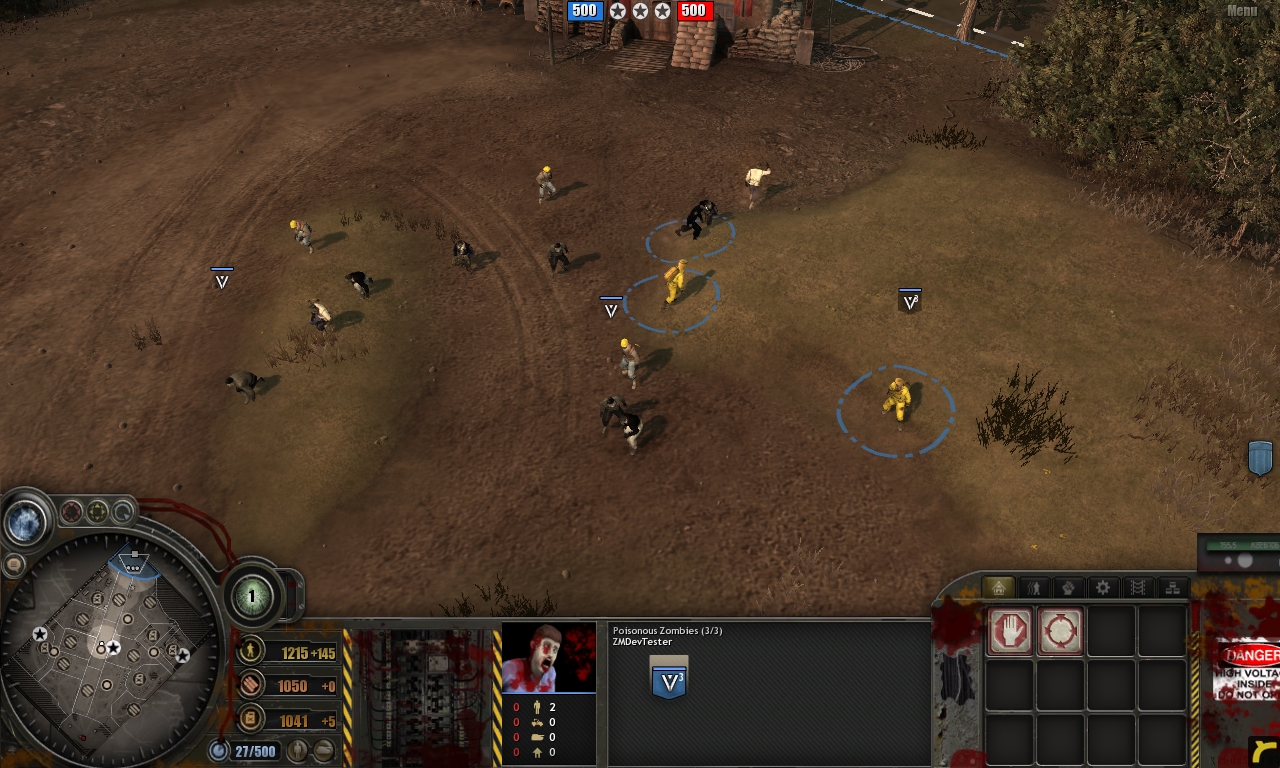 These two pictures show the transition from Stage 1 to Stage 2 infection: Stage 1 allows only "Local Zombies", a 5 member group, while Stage 2 allows larger "Local Zombies" with 7 members and Poisonous Zombies, which do damage to all units within a certain area around them.
We have also finished conceptualizing our infection system, and it is awaiting coding. In essence, infection happens to every squad that takes damage from zombies, as the disease in our mod can be spread in an airborne manner. It will affect each member of the squad. After a specific period of time, anywhere from 1 minute to 5 minutes perhaps, the squad members will die, unless they get to the base, where there they can heal if you purchase an upgrade. They won't come back as zombies for the hypothetical reasoning that a partial vaccination exists that can prevent the disease from reanimating the body. Once the survivors purchase the gas mask upgrade, however, they will no longer get the infection. We feel this is a compromise between an ambitious system and what we are capable of.
Now that we have shown you that we have made progress, it's time for us to ask something of you! If you wish to help ZM, and have any talent/experience/are able to with:
3d Modelling

2d Texturing

UI Work
Make a Game Launcher
please send me a private message, as we dearly need your help!
Well, that's all for this time, we hope to have more for you soon!
- The ZM Dev Team