Exams are coming up (i.e. Thursday) so unfortunately I spent about 10 minutes working on Crawle: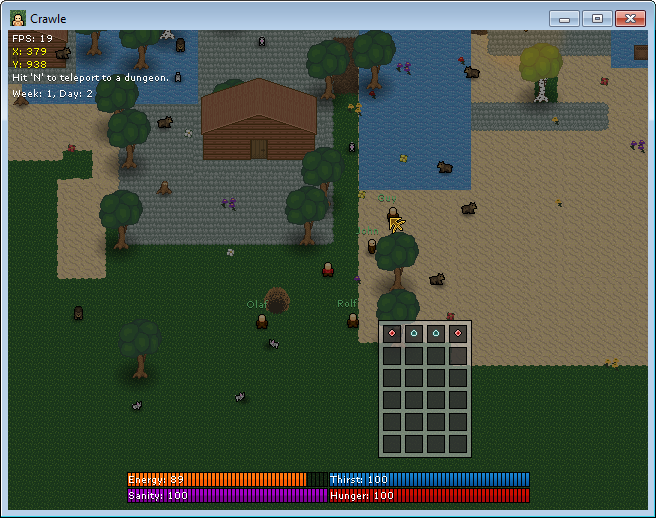 Simply changed the inventory colour, added a new set of items and gave villagers some clothes.
Also, Pb is currently looking through the engine and familiarising himself with the code before he goes and does "amazing things" with it. So expect something "amazing" in the next few days.