[page=Introduction]

Game reviews are the backbone of video game journalism. Previews are nifty, interviews help to build hype, the occasional editorial is good to get the creative juices flowing, but everything comes down to the review. At least, when it comes to retail.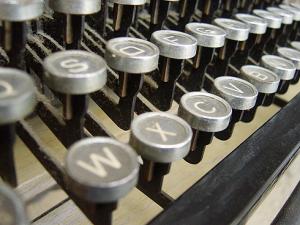 Early game reviews were written on these dinosaurs.
We, as readers and—notably—consumers, love game reviews. When the average video game costs about $50, it is nice to have a source that guides us towards or away from a given purchase. Sometimes we disagree with the reviewer, sometimes we read it just for the novelty value and usually we just read them to validate the opinions we already have. Most people know if they are going to buy Game X already, but a little nudge in that direction never hurts.
However, that argument only carries well when it involves making a purchase. We enjoy reviews because they inform us whether or not to plunk down the dough. Period. End of line.
When it comes to mods, opinions are instantly polarized.
As a journalist, I have something of an obligation to the public. While I am not doing something as noble as saving people money, I am still trying to urge people towards an experience well worth their time. I have to be fair in my judgment, but being honest and candid is the law of the land.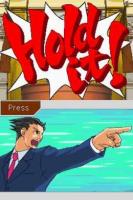 Hold it! Your game sucks!
The first time I experienced people disagreeing with this was two years ago, back when I first started. I made a novice mistake of letting a mod team read an article I had written before I published it.
"How dare you be critical of my fabulous mod," they seemed to say. "I worked long and hard on this. What gives you the right to think it is anything other than wonderful?"
Well, that right would be freedom of speech. More specifically, by releasing a mod, you are effectively throwing your work out into the public spectrum and subjecting it to potential scrutiny. No one seems to mind when a person posts a comment saying, "This mod sucks!" or "This mod rocks my boxers!" When you write a review and stick it on the front of your website, though, then you are asking for trouble.
At what point is the mod community going to willingly accept criticism? It astounds me that an industry of independent game developers so determined to get their work taken seriously are so quick to flame at even a hint of negativity.
It is worthy of note that a retail game is hard set at the time of its review and cannot often receive much in the way of major changes, yet a mod can be rebuilt from the ground up to accommodate for problems and suggestions people have.
To this end, we have stripped out scores from our reviews. No longer can people complain that they deserve some marginal number above another. Now positives and negatives are listed alongside one another, providing balance.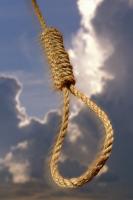 The future of mod journalism.
Still we get emails lampooning our supposedly shoddy journalistic practices.
To what extents must we go to provide honest coverage?
Should I ask for your permission before I spread my honest opinion about your publicly available game?
Should I just regurgitate the same public relations lines you use to describe your mod back at people, forgoing honesty for hasty sponsorship?
When I interviewed a mod developer a year ago about the image people have of the typical modder, he described a person sitting in a basement, closed away from society and toiling into the night. He said that many people feel that the average modder is a 13-year-old that cannot cope with the idea of how the gaming industry really works.
I fear he may be right.