In the Call of Duty series the scripts are written in GSC files, these are controlling the gameplay. Certainly we are not allowed to modify a part of the game, which is hard-coded in the engine, but you can solve almost everything if you are creative, and you know some tricks. As default, these scripts are in the maps folder, but you can work in a different one too. You can open these files with every text editor, but I recommend using Notepad++. With this, source codes are clear, because it supports the coloring of many programming languages, and other comfortable functions. Since GSC is C based, select one of the C languages (C, C#, or C++) from the Language menu.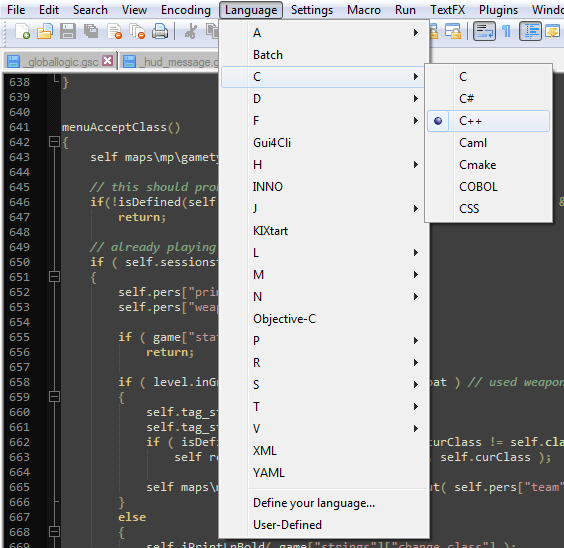 To make your life easier, you can associate the GSC files with this program, so opening these files will use Notepad++ as default. In addition, you can also define the default coloring, so you won't have to select it always. For this, go to Settings->Style Configurator..., select your C language from the left, and write gsc in the User ext. field. You can define more, separated by whitespace.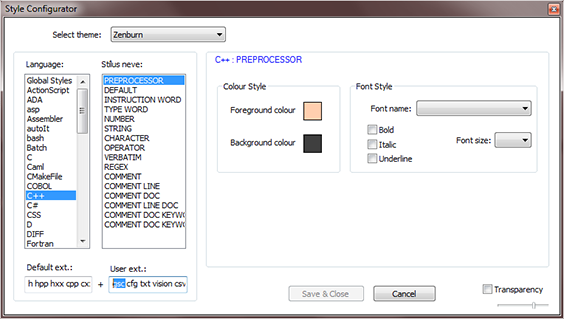 To understand my script tutorials, you should have some basic programming knowledge. I'll try to write as many things from the basics as I can, but I won't be able to teach you the logic of programming with just some tutorials.
The most important script behaviors:
The engine will process every code from the left top, to the right bottom
Every statement have to be closed with a semicolon
If a GSC exists in your mod, which is also in the default game, then yours will overwrite the existent one; which is not in your mod, that will be loaded from the default game