First things first, this is an intermediate tutorial, for doing this you must have some basic knowledge in how exactly Zbrush works, and how the curvesnap brushes works, how to hide things and how to use transpose. Things you can learn by reading documentation in the Zbrush folder anyhow.
This tutorial can be applied not only on eyelashes, but on any kind of organic or non-organic asset. Cables, hair, intestines, ribcages, clothes, ropes, anything your imagination demands or your boss demands.
This method I'll show is divided in two: the creation of a guide mesh and the actual lash modeling, which is quite easy once the guide mesh is done.
Let's this party get started.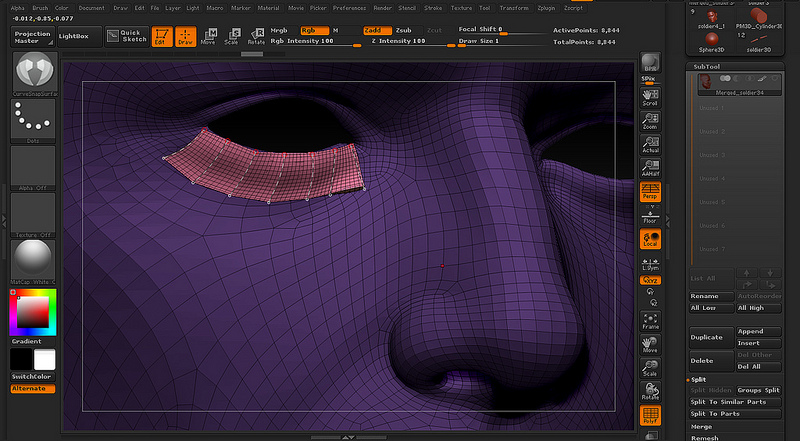 1. Now,we have here our head model, you can use any head or model you'll like to test this. Use the curvesnapsurface brush and start drawing lines in the direction you need the object. You can use a 10 points size to get a decent view of what are you doing. Be sure your Curve Snap Distance in the Curve Modifiers tab in the Stroke Palette is low enough to avoid chaos. You can turn on Lazy Mouse if you see fit.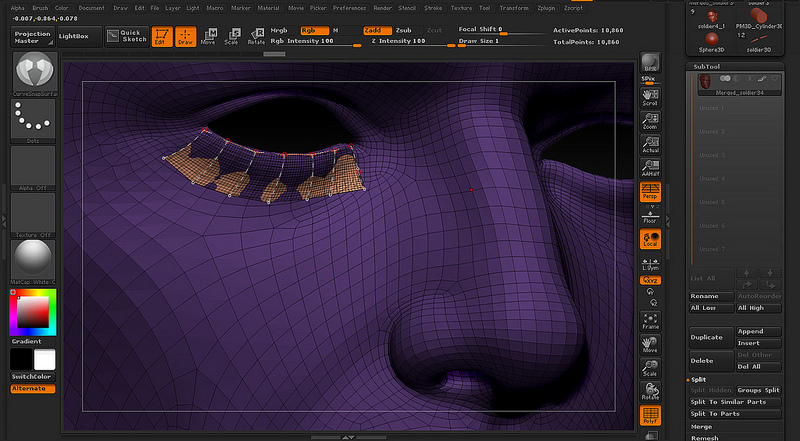 2. Then, flatten it, set the draw size to 1 for that and click on one line. The main reason to set it as a thin surface is mostly faces overlapping in the steps to follow.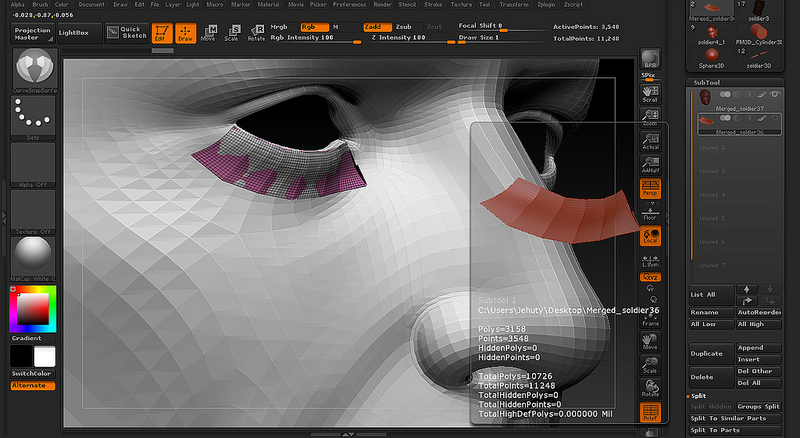 3. Ok, we have our eyelash, now we must split the tool in two. You can use group split for that, but before be sure that the eyelash is just one single polygroup or you'll end up with three sub-tools, which you can merge or delete the ones you don't care about.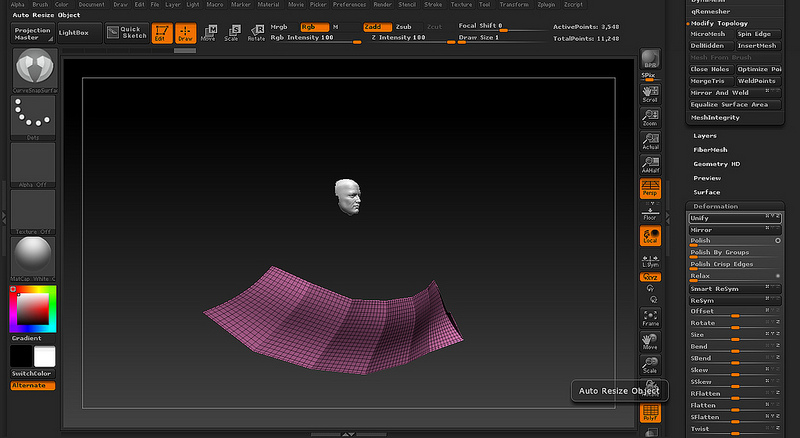 4. Next thing is to go to Deformation in the Tool Palette and hit Unify, this way we'll have our eyelash in a good relation to our space and scale. In this case, it's bigger than our head, thing we actually want to get a better management of the figure, rather than zooming, scaling and moving. And to mostly use one nice feature in the Deformation tab.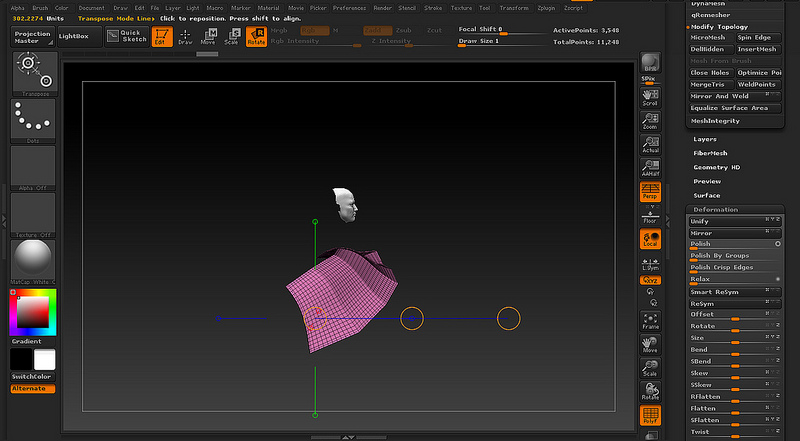 5. (Optional) Use transpose and rotate the model as you see fit, this is only for visualization for the next step and get an idea of what we'll actually end up having.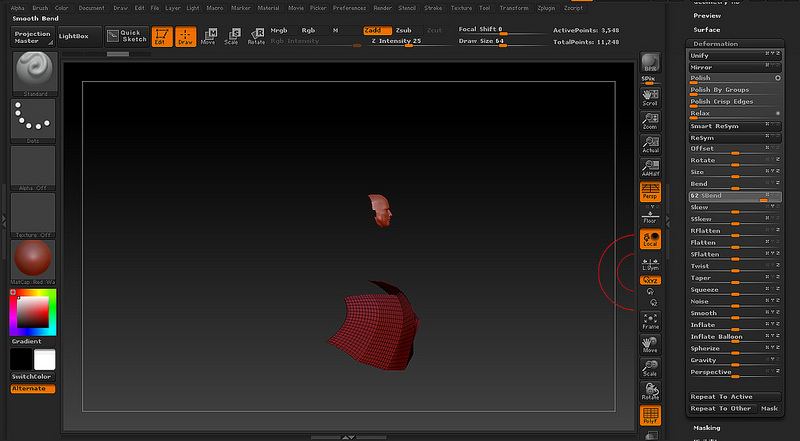 6. Depending of the axis, use Sbend in the Deformation Tab to give some angle to the mesh.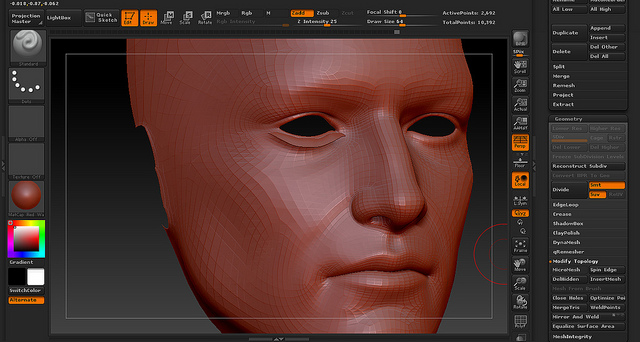 7. Now we only have to align it to the head using transpose tools, you can deform it as much as you want to or need to.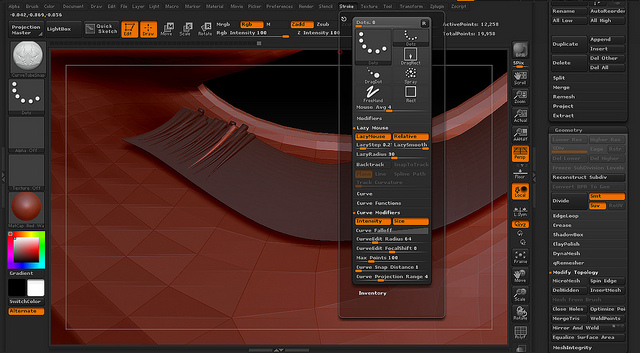 8. Then, we start adding the real eyelashes by selecting the CurveTubeSnap brush. Check in the stroke tab for lazy mouse if you need more precision. And as with the mesh guide, set the distance of curve snapping as low as you want or need. Make some strokes around for creating the eyelashes.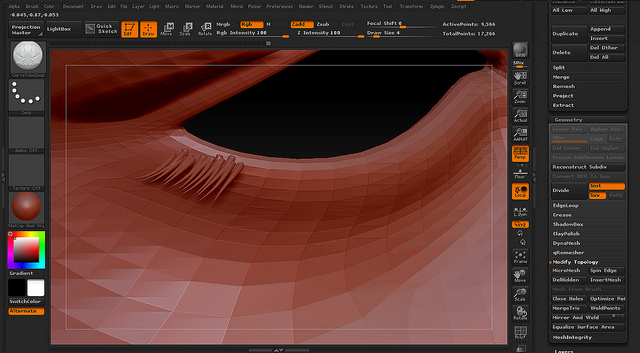 9. Hide the guide mesh to preview what are you doing, if you like it, go on. Then you can hide the guide or delete it.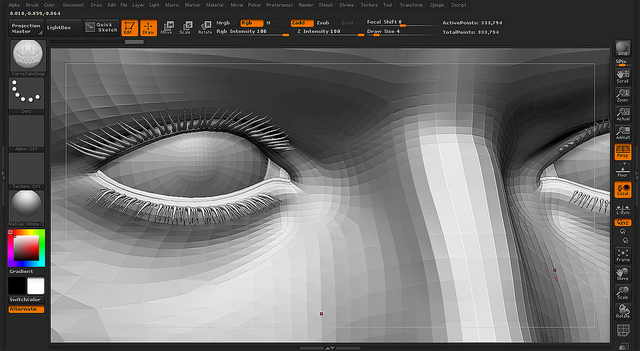 10. The final result if you are careful enough is great. You have real topology for your lashes, and you can later create a little plane to project the opacity for a low poly model. And if you have the time in the production constraint, you can subdivide, grab other brushes and enhanced the properties of each eye lash.
It's all up to you, fellow modeler!