Hi everyone !
Lastly, I've been more busy than usual, ending my studies in academical art school and getting my first proper job at Ubisoft Studios was a huge, and unexpected move forward, thanks to my multiple experiences in GameJams, personals projects like IFSCL or Doctor Who, and the rest of my portfolio (basically, the most forgotten advice for anyone searching to enter in this kind of company is about having good team experiences, and gamejams are great for that).
So here I am, at the age of 22, I'm considered as a UI Junior Designer in Ubi. Something I wouldn't even be able to dream of a year ago.
But as most of you know, I'm the kind of person which isn't never busy enough, so I've got news to give about my games. I was really worrying about the idea that getting a job wouldn't allow me as much time as before, but actually, since I don't have children (common cause of no-more-free-time), I'm available to work on my projects. :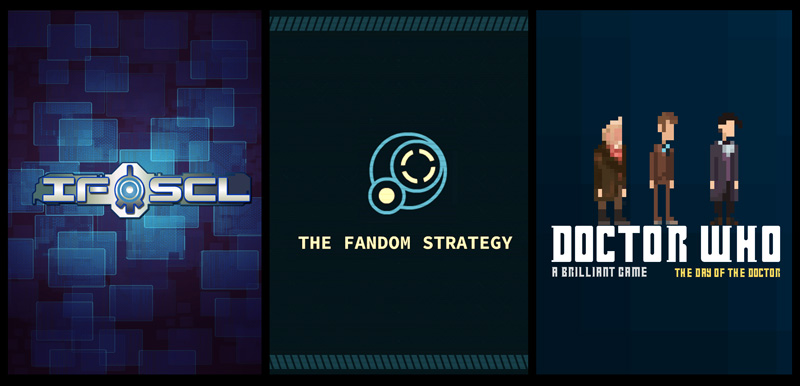 My very personal code lyoko game project, which now has something like 4 or 5 years of existence, is somehow paused, but still loved by its very patient community (thanks again). IFSCL status is not uncertain, I still plan to continue it as soon as I can. The only problem is that it now runs with external plugins that still need to be updated.
And till it doesn't depends on me, I'm pretty much on hold. I was hoping for at least a December update of those plugins, but plugins authors doesn't seems very fast for that... Anyway, red glitches and crashes at the end should be fix in the next version. Black screen at startup still reports to be mainly due to poor installation of directX and visual C++ redistribuables.
The next version, which of course can't have a release date, is planned to be one about fixes in many areas.
Meanwhile I'm also working on the best way to implement my most beloved monster, the marabounta.
While IFSCL is still in the works, I've been working on a whole new game, multiplayer. Aiming for a simple objective, an easy strategy game where you can choose your very own fandom, of course including the Whoniverse and the Lyokoverse and its prototype is available :

My other game, newgrounds maintained, has also been in the works for a whole year, I didn't get much time for it and it has been at an alpha stage for a long - long time (way too much actually).
But I plan to release a completely-fixed version in december of the alpha. Which would includes a few new scenes, mainly a completely revamped UI, and several graphical improvements.
The next step would be to release a final version in the Q1 of 2015. Which would include almost 10 new scenes, beautiful pixelated transitions pictures, new and updated musics and so on !
Thanks for your patience and support, and see you soon for more news !