Greetings, witches!

Firstly, let me wish you a grand, magical and happy 2018! We made sure to celebrate our whimsical journey through 2017, and we sure hope you did as well.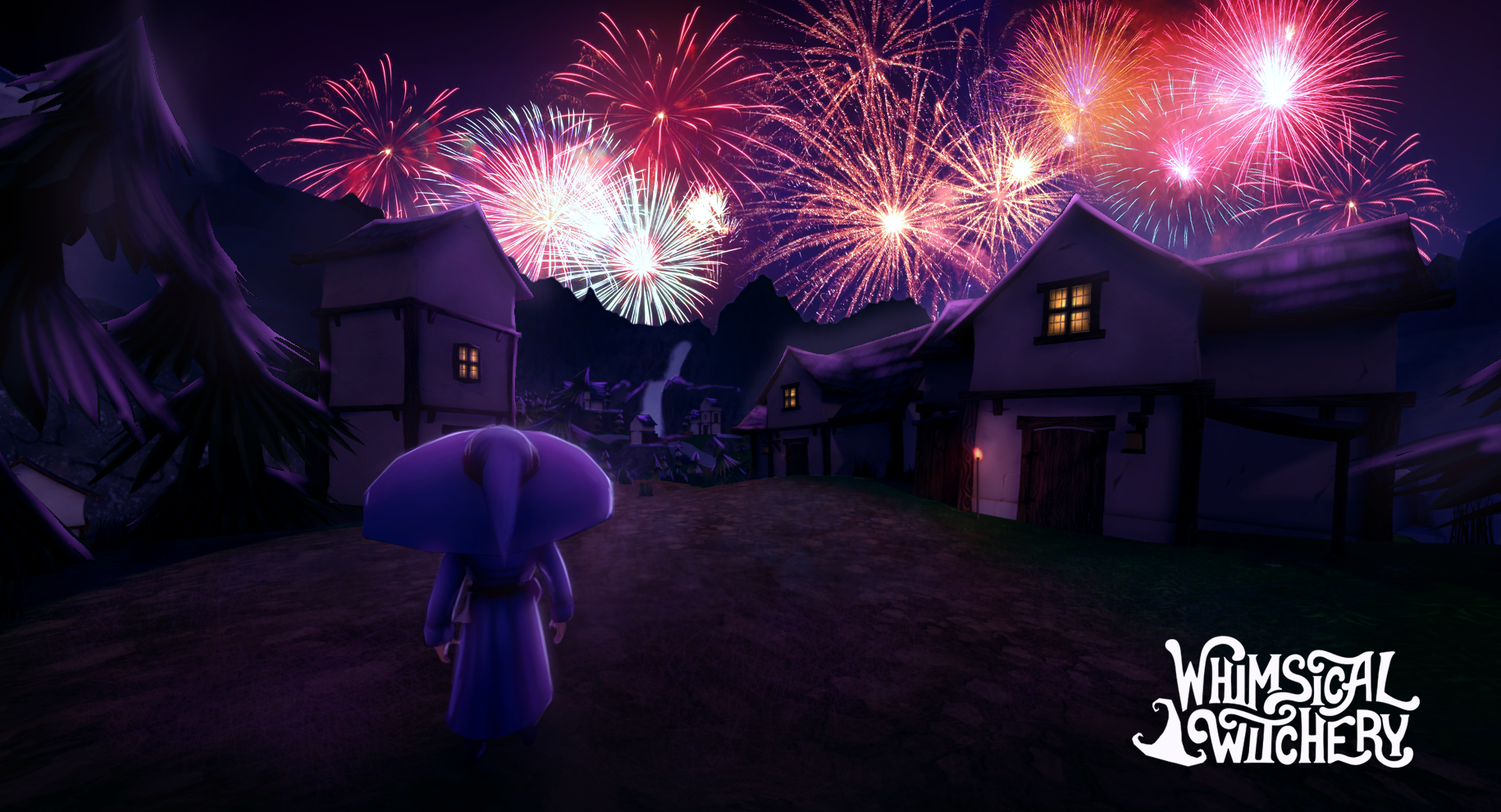 Secondly, on to the info at hand, I'd like to show you some of what we've been working on. As the title indicates, we've been working a lot and getting quite a large of work done over Christmas. We now have a system for the villager A.I. that allows villagers(that we also now have) to wander around the village(that we also made). You have to have something to test your potions on, no?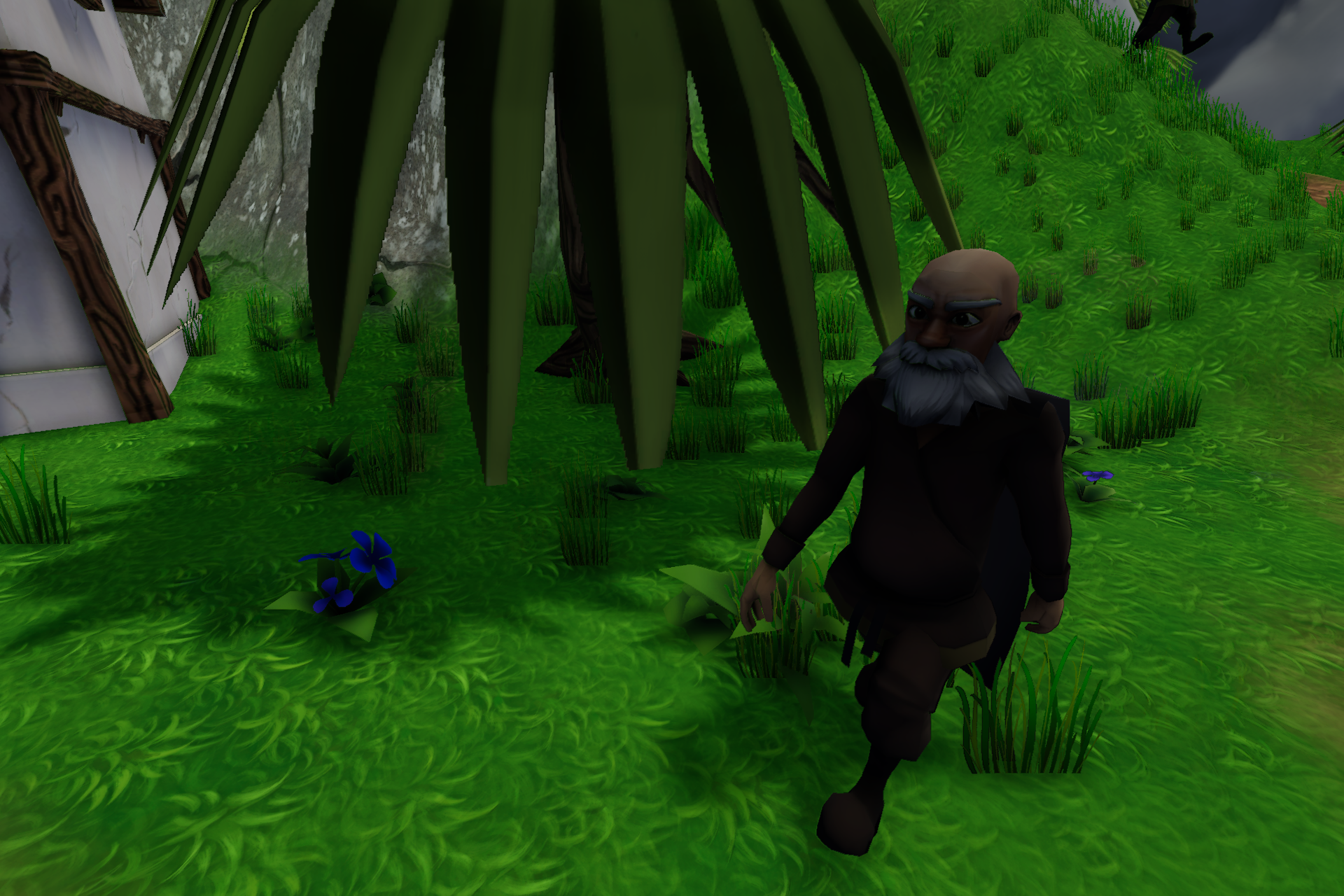 Here he is! Our very own old man Dorph! Now I know, I know. He looks a bit sad. Maybe your first quest will be one to cheer him up? What sort of ingredients would be in a potion of happiness? My best guess is money and what mother used to call "adult water".
Later on, we'll be posting more in-depth articles about our villagers, what they do, how they work and what madness you will be able to cause them with your potions.

Besides the A.I and the villagers, we've implemented a system for collecting, brewing and throwing. The collection part is well on its way with a lot of WIP-ingredients out in the world as we speak. Here's a peak: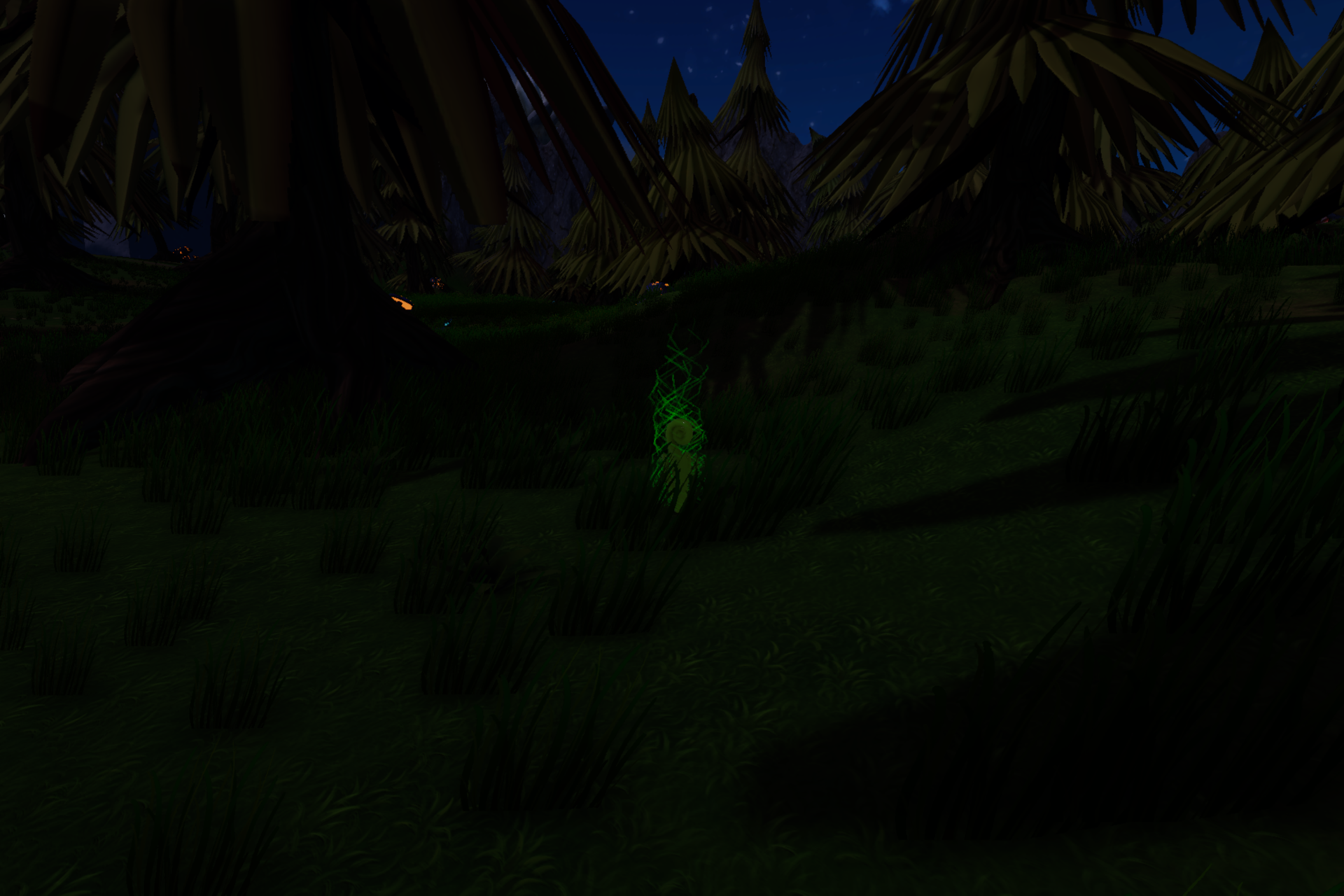 What we call the Herb of Gaia. It's one of the more common plants in the forest. Mixed with the right herbs it creates a healing tonic that works against most ails. Mixed with the, not neccesarily, wrong ones and it creates an interesting night, coupled with waking up outside of the castle without any clothes on and TOLO(Thou only liveth once) inscribed on your left buttocks.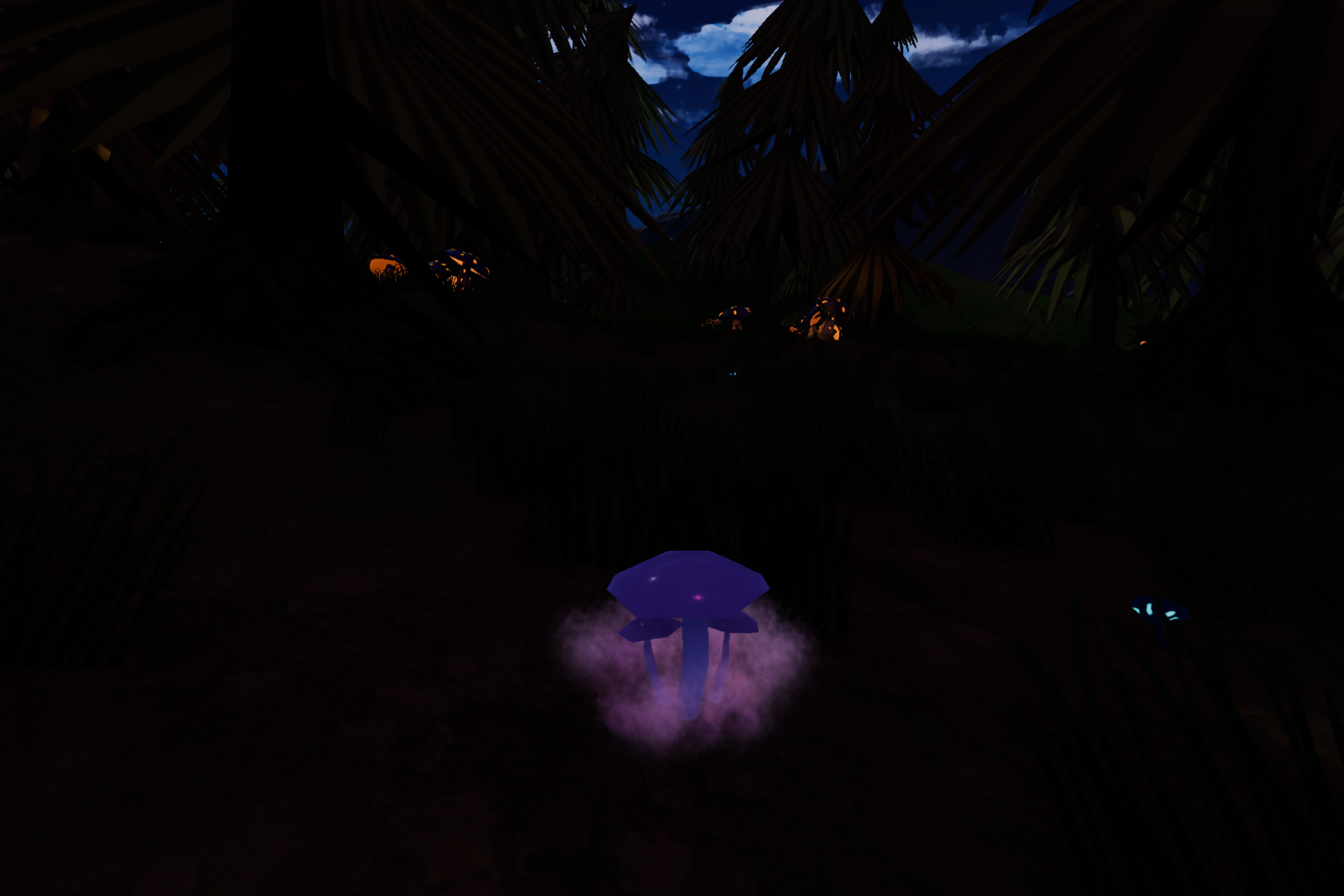 Normal, colorful mushrooms. Not all too unusual but not anything you'd find a normal villager having by the stove, or close to any hygenic area for that matter. Can create a lot of fun, depending on who is the thrower and who is the catch-with-the-face-er.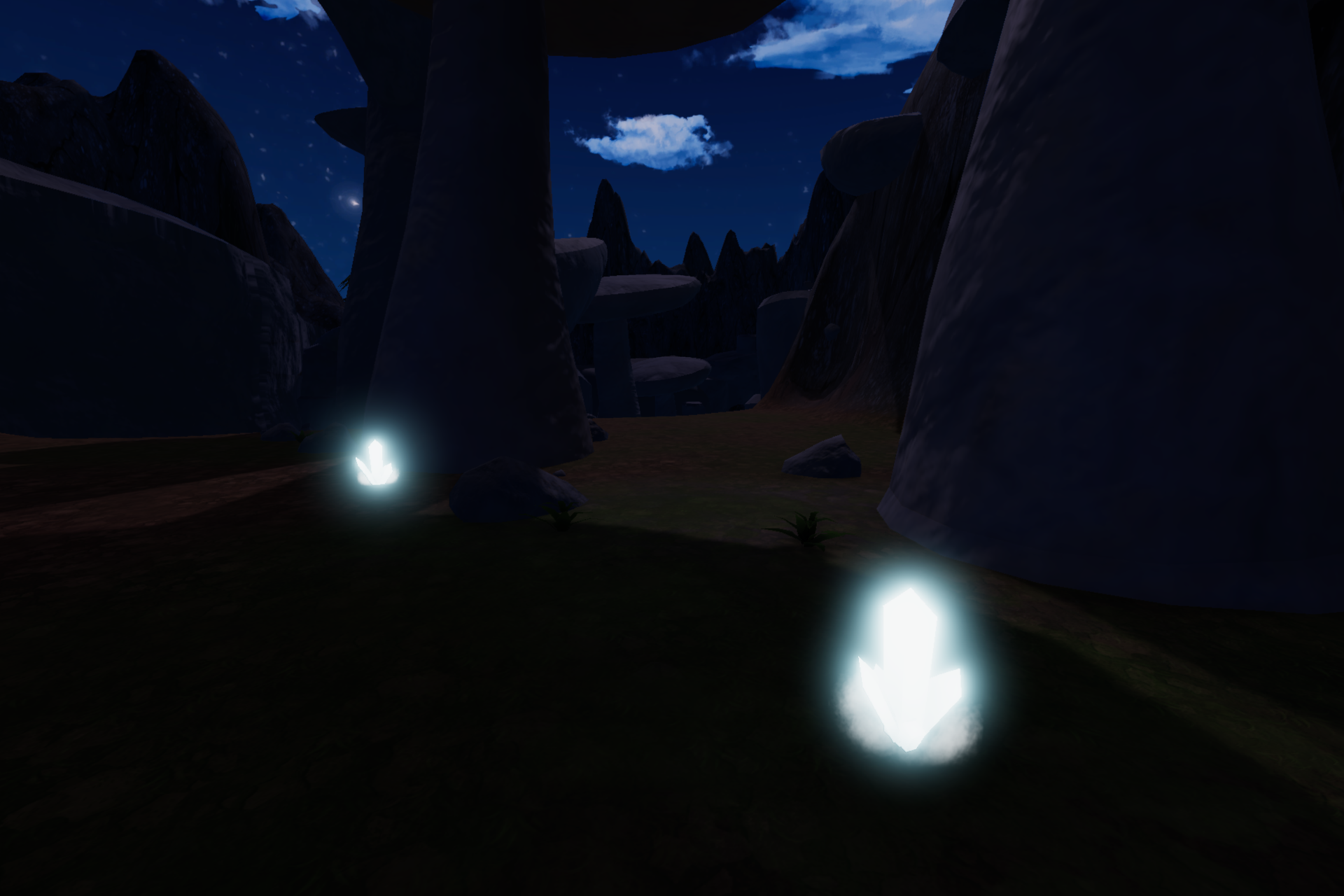 Two Crystal Aere. To the amateurs eye these might seem simple to collect. Just bring down the pickaxe and collect the pieces? That's one way to get blown away to your death, I suppose. Luckily for us that we're experienced within these things, huh?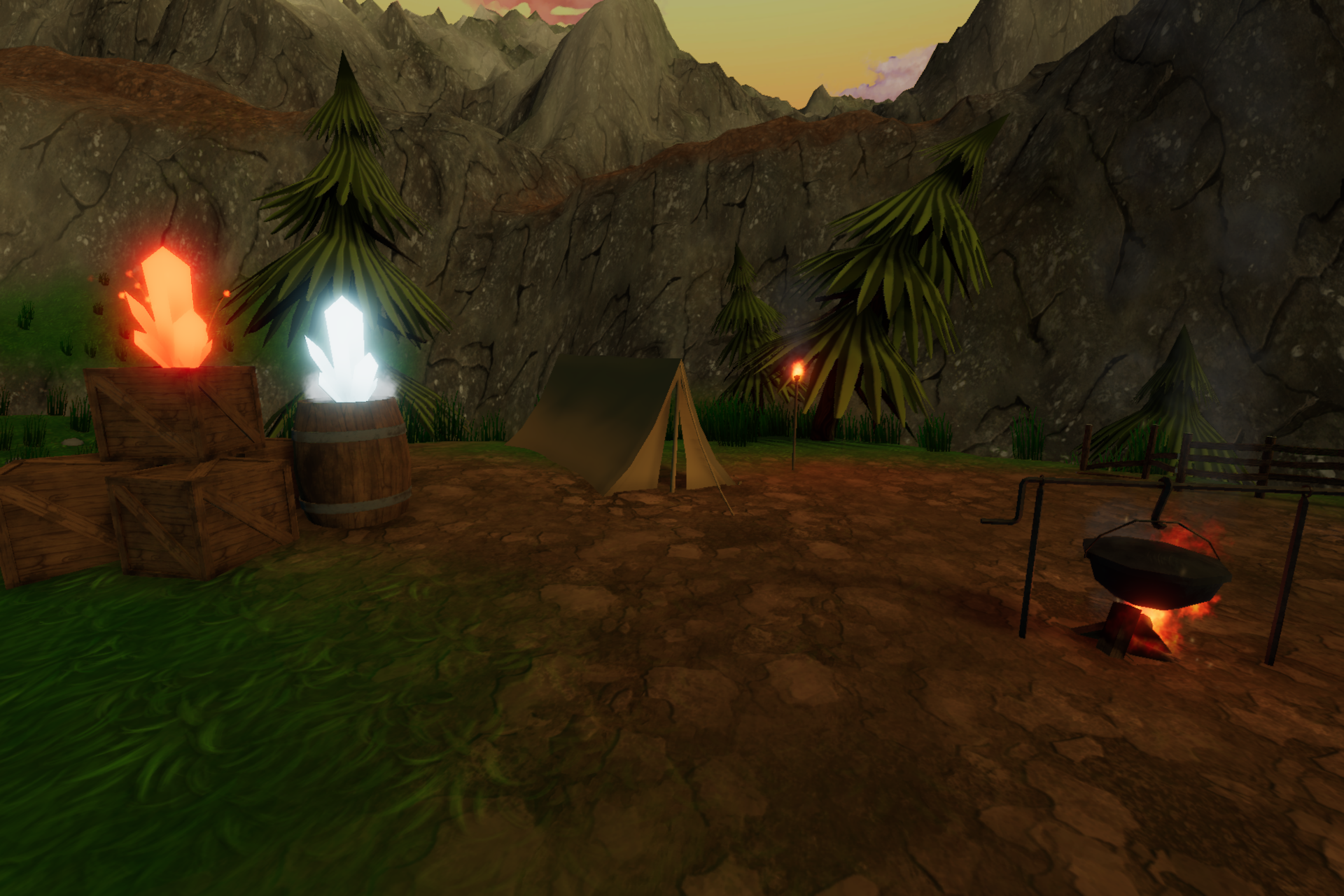 Last, but not least, I'd like to leave with a little shot of a new area we're working on. Just so you get a bit of adventurers feeling in your veins. I personally can't wait to show of this area, but for developments purposes you'll have to wait just a tad bit longer! I'll leave you with the name: Crystal falls.

That was all we had for you this time, hand tight and be sure to look for our updates. There will be some very lucrative stuff comming up soon.
Until then:

Brew safely, witches! /W