Good evening Generals, Commanders and GloboTech investors. I am Lt. Andrew R. Owen, cheif of GloboTech marketing and current commander of the GloboTech armed forces. I am here today to inform you of the various new enhancements and products to our line and why we are the number one and most powerful Corporation on Earth.
Firstly, I would like to showcase to you our new User Interface for command of our armed forces. This sleek and user friendly design is much easier on the eyes of that of your standard user interface, this will be available to any commanders or Generals whom wish to take control of the GloboTech armed divisions in any missions or tasks coming up in the future.
Next up, current heads of GloboTech structural and vehicle design, Erastus, Victor and Henskelion whom I believe you are all currently familiar with have been hard at work on the latest in GloboTech developments. There are some additional vehicles and aircraft designs that will soon be added to our line, I am sure you will find them most useful!
Blueprints and data have been piling up for quite some time in regards to a good number of our weapons, but many have already been put forth for testing on the battlefield, those include our Drones and all aircraft currently planned in our arsenal, though unfortunately we lack satellite images of the vehicles in question, at the moment at least...
Super Goliath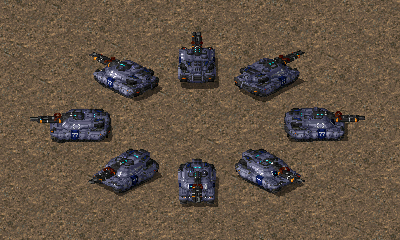 Survelliance Drone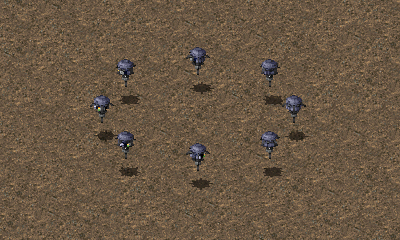 Gunship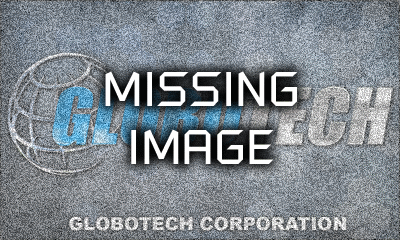 Sonic Fighter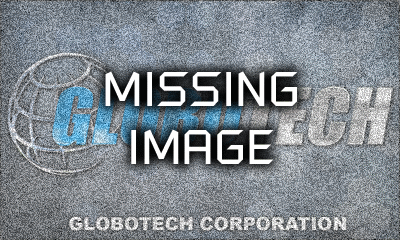 Now that we have discussed the upcoming vehicles and aircraft in our line, we will now show you the latest versions of some of our older structural models.
We became aware that the previous design for our various gun batteries were lacking in armour and were easily avoided by fast raiders, our new improvements to these gun batteries have already shown their superiority on the battle field and will be yours to control, if you're willing to pay the price, of course.
Note: Transparent pixels have already been fixed
Vulcan Battery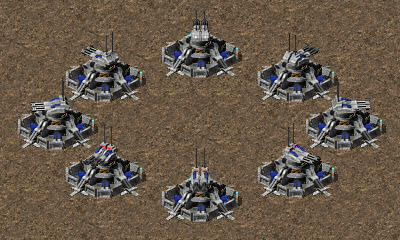 Cannon Battery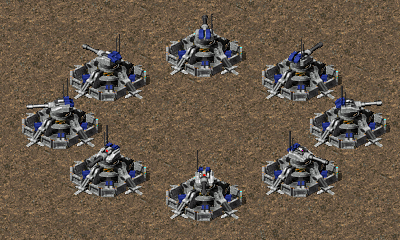 EMP Missile Battery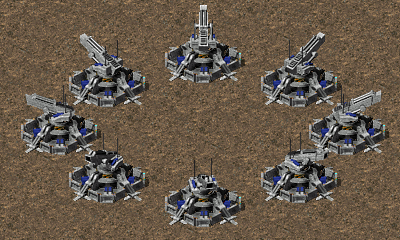 Radar Array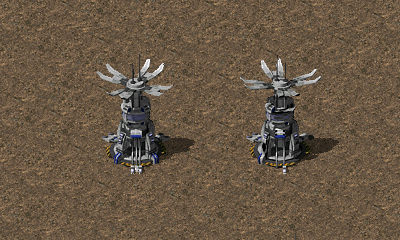 Now Generals, Commanders, Investors, we have some more new additional defensive structures to offer you. After realization that our Radar Arrays were our only structures fitted with sensory equipment, we instantly began development of a cheaper more efficient alternative. These of course are our new sensor towers, anything that somehow manages to slip past our superior radar uplink will be detected within seconds at the hands of the sensor towers.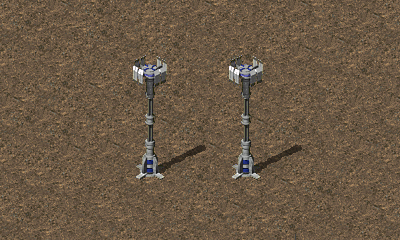 Due-to a similar problem with the defensive turrets, we have a new slick, affordable and portable sentry turret to add to our line. These small sentry guns will keep any unwanted intruders out of the smallest areas of your bases or facilities. We have wall-mounted versions to offer to those select few also!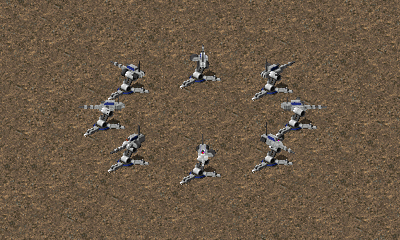 That is all we currently have to showcase for you today. There will be more available to our line very soon and you will all be notified as soon as possible once anything new is produced. Now, are there any questions?