Welcome back to Mind Your Mind!
This week we want to show you the current state of the train puzzle.
After all these hard-working weeks, we can finally share a little preview of what the train puzzles will be like!
As we can see below, the puzzles will have a certain number of trains that can be distinguished from each other (in this prototype, they are distinguished by colors). To complete the puzzle, the player must place each train in its corresponding areas (again, indicated by colors).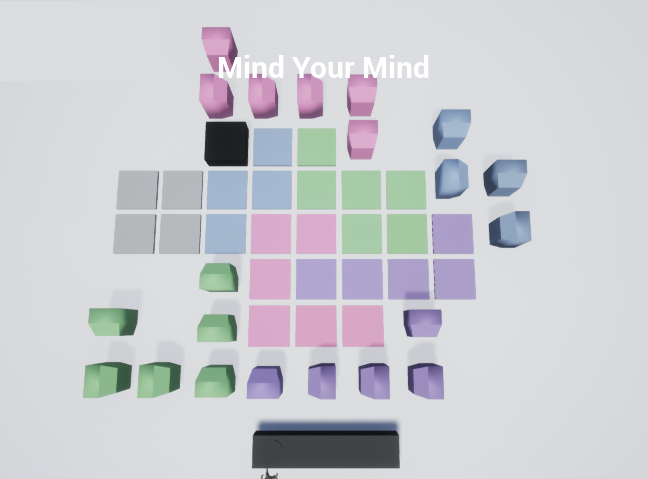 To do that, the player needs to activate the trains from a specific desk, making it possible to control and move them.
Then the player can freely drive the train around the puzzle grounds to place its carriages in their places!
That's all for today! Stay tuned and see you next week!
Don't forget to follow our Twitter account for more updates!