First of all, whole sidebar has been re-made from scratch. @bk57 (who is in charge of this) did an outstanding job matching TR feel and designing this beautiful interface for commander to work with. Here is the WIP preview!
Secondly, all current (and upcoming 😉
) radar movies will be enhanced, to deliver extra smoothness and color depth compared to their current look in the version 4.0.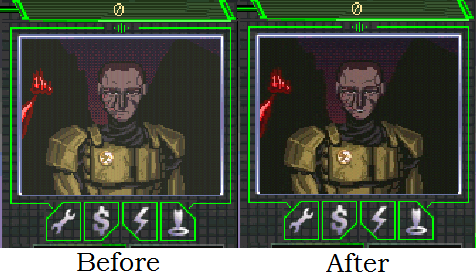 Next up, the soundtrack. The very fundamental feature of each and every game that can immerse player even more into the game world. @AlexTheDacian and @Hamed_Elite are doing an awesome job composing these. We even have some remastered OSTs from the original game. In total, the update 5.0 should feature more than 10 new tracks for you to listen to, here are some of my already-published personal favorites:
The 2nd campaign map - Propaganda Forecast has been further developed. I believe its currently at about 1/3 of its development, with general look and outlines already done. I am currently finishing the details getting ready to do the triggers & scripts. There are some pretty cool things ahead of us related top this map, which I will discuss later, so do stick around! Here is the latest time-lapse vid from its development:
In addition to the HUGE snow theater asset expansion mentioned in the last post, even more assets will be available for snow maps including crystal cliffs, paved road bits and road fixups. The monorail slopes have been fixed btw. Dunno what WW thought 😆
So, when is this all gonna be out? I can not say for sure, and I do not want to set release dates (since we all know I am bad at it 🙄
), but I believe that the update can arrive in the first half of March. There is soo much stuff that has been done and even more than needs to be done. It will be worth the wait, I promise.
If you want to contribute, we still search for more testers, voice actors and shp artists! In-case you fit into any of these roles and have some free time, please contact me on TR dicord: Discord.gg and help us deliver the best update possible 😏

See ya again soon 👋