---
The Men of Rohan Part 2: Cavalry
---
We covered Rohan's infantry in part 1 and will be covering heroes in part 3, leaving cavalry in the middle, because cavalry is the meat in our Rohan sandwich! I just made that up, whoa. But it's true: Rohan in AotR is going to have a lot of cavalry units, to which they'll have comparatively easy access.
---
Horses were the primary motif running through the lives of the people of Rohan. They were the backbone of their culture and the most important part of their collective identity - all because Tolkien felt that the Anglo-Saxons could've won the Battle of Hastings and beat the invading Normans back had they only used a proper cavalry force - by which they might've prevented their ancient culture from being contaminated by these French-Viking intruders - hence the seed that sprouted the Rohirrim in Lord of the Rings. Bit of obscure Tolkien lore for you there.
The Horsemen of the Mark are Rohan's light cavalry, designed as the earliest of early-game cavalry units available in Age of the Ring. Like the infantry spearmen and archers, these riders are yeomen, mustering at the behest of their lord or the King himself. They are useful for harrassment and early scouting, but won't be able to stand up to much in combat. At rank 3, they gain Muster of Edoras, which grants them a permanent armor bonus in lieu of being able to receive a proper Heavy Armor upgrade.
Those belonging to the various Éoreds under Rohan's various marshals are generally men with more experience and training, though still primarily farmers: Rohan did not have a large standing army. The Rohirrim Warriors and Archers are Rohan's primary cavalry units: they are above average in terms of stats, and able to make use of the full breadth of Rohan's various unit upgrades, making them the bread and butter of cavalry strategy.
'Where are the Riders of Snowbourn?'
Though they may have been delayed (or worse!) to the Muster at Dunharrow, they're fully featured in AotR. The Riders of Snowbourn are slow, heavy cavalry that excel at trampling their enemies, keeping them busy and struggling to form up. Use them as a shock unit, to break an enemy rank and then retreat, while you send in your archers to clean up. The Riders of Snowbourn may enter the Line formation, which increases their speed and armor at the cost of crush velocity.
The Mounted Kingsguard is made up of the most capable warriors and riders Rohan has to offer, handpicked by the King's marshals and lords to dedicate their lives to martial prowess and protection of the royal line. In times of war, they ride in the vanguard and with the king, hooves thundering, tall helmets gleaming, driving their enemies before them. In AotR, they can toggle between a spear and bow, and have the Royal Escort power, granting a speed and armor bonus to nearby heroes.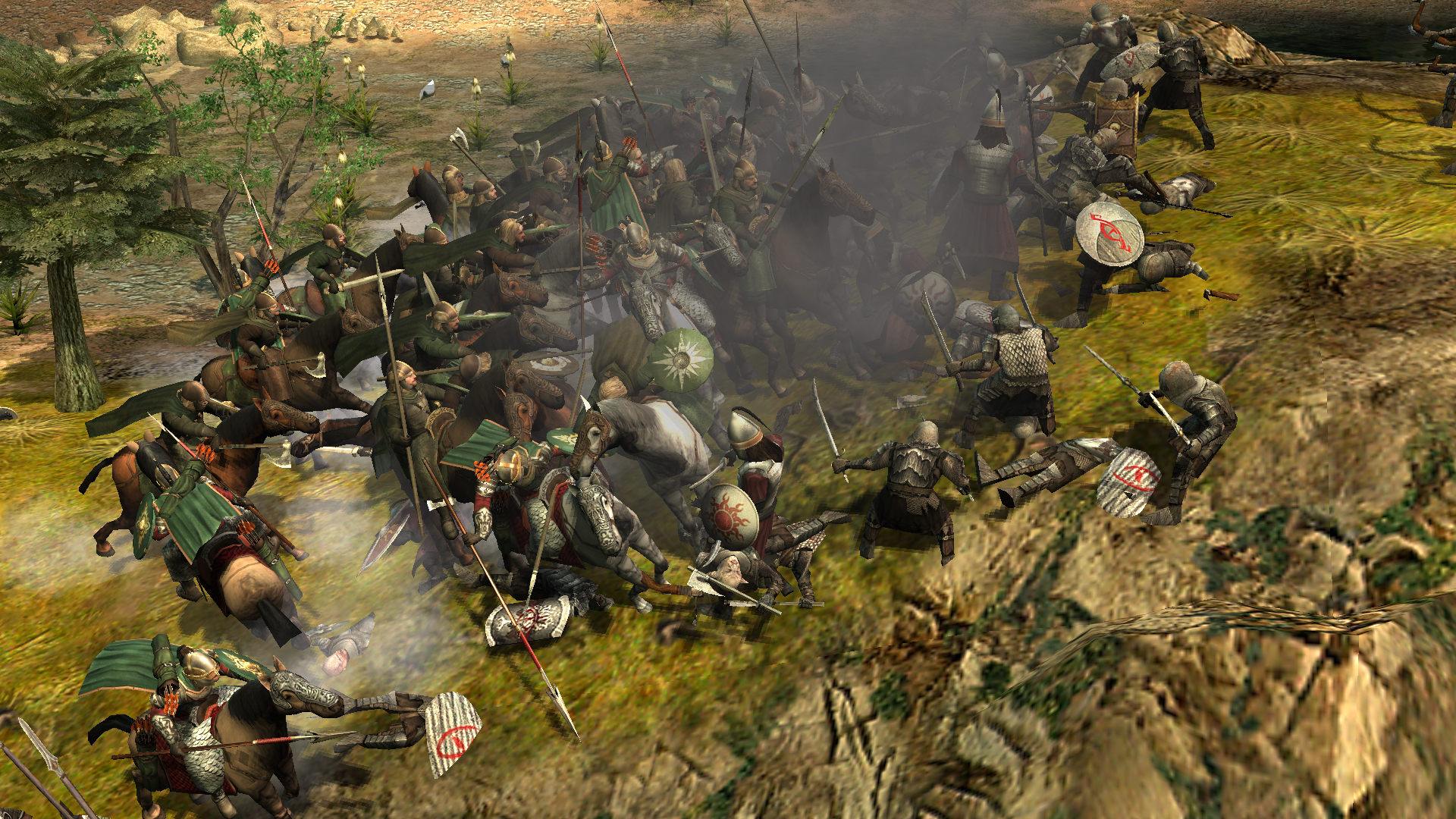 That's all for now - expect a part 3 to this series soon!
Join us on Discord to discuss the mod, ask questions (but not release dates) and organize online games on T3A:Online or Gameranger. Also consider supporting us on Patreon if you're a fan of our work.