---
When King Thór reestablished the Halls of Erebor and crowned himself King Under the Mountain, the wealth that flowed from the mountain led to a valley situated immediately before its gates to be settled by Men of Rhovanion. Thusly the City of Dale was founded - Erebor's closest ally, ruled by the Lord of Dale.
When Smaug took Erebor, the citizens of Dale abandoned their City and fled southwards, down the Long Lake, to Esgaroth, a town upon the Lake and an important center of trade in the region.
For many years the Men of Dale and Esgaroth lived frightful lives beneath the shadow of the Lonely Mountain, until, at long last, Thorin, grandson of Thrór, appeared - strong-willed and grim - determined to retake the Mountain and slay its unlawful occupant. Then, when Smaug outwitted Thorin's burglar and set off to burn Esgaroth, he was finally slain by a skillful bowman named Bard, directly descended from Girion, the last Lord of Dale, who had died in his attempt to repel Smaug's attack almost 200 years ago.
In Age of the Ring, Dale and Esgaroth are well represented in the Erebor faction.
---
Bard the Bowman
Starting off, they can recruit Bard the Bowman himself! He gets a full set of unique powers, chronicling his journey from an 'honest' bargeman to the leader of his people.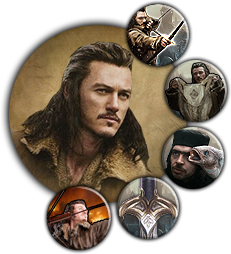 Rank 1: Debilitating Shot
A precise arrow shot that significantly slows down an enemy hero.
Rank 3: Rabble-rouser
Targeted units gain experience.
Rank 5: Honest Bargeman
Bard delivers several barrels of fish, passively healing nearby friendly units.
Rank 8: Descendant of Girion
Leadership, also attains his armor.
Rank 10: Dragonslayer
Bard receives secret whisperings of a friendly thrush and gains immense damage versus monsters, most significantly Smaug.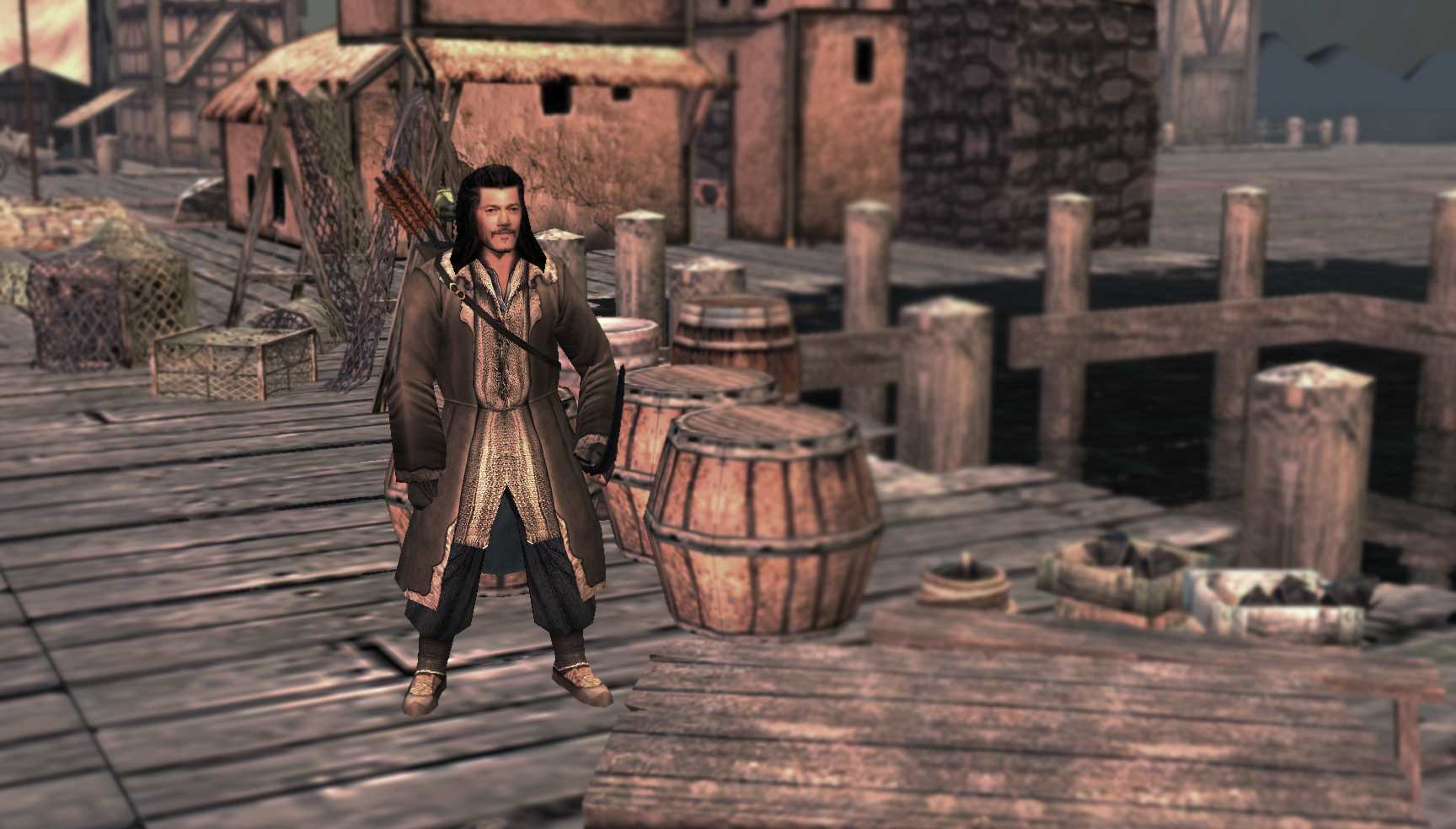 ---
Dale Barracks
No Spellbook points required. Erebor can build the Dale Barracks from the start, signifying its close relationship to the Men of Dale. The model we used comes from the very first BFME mod ever announced (back when BFME1 wasn't even out yet) - Rhovanion Alliance, modeled by a long-gone artist named Andros de Nurne.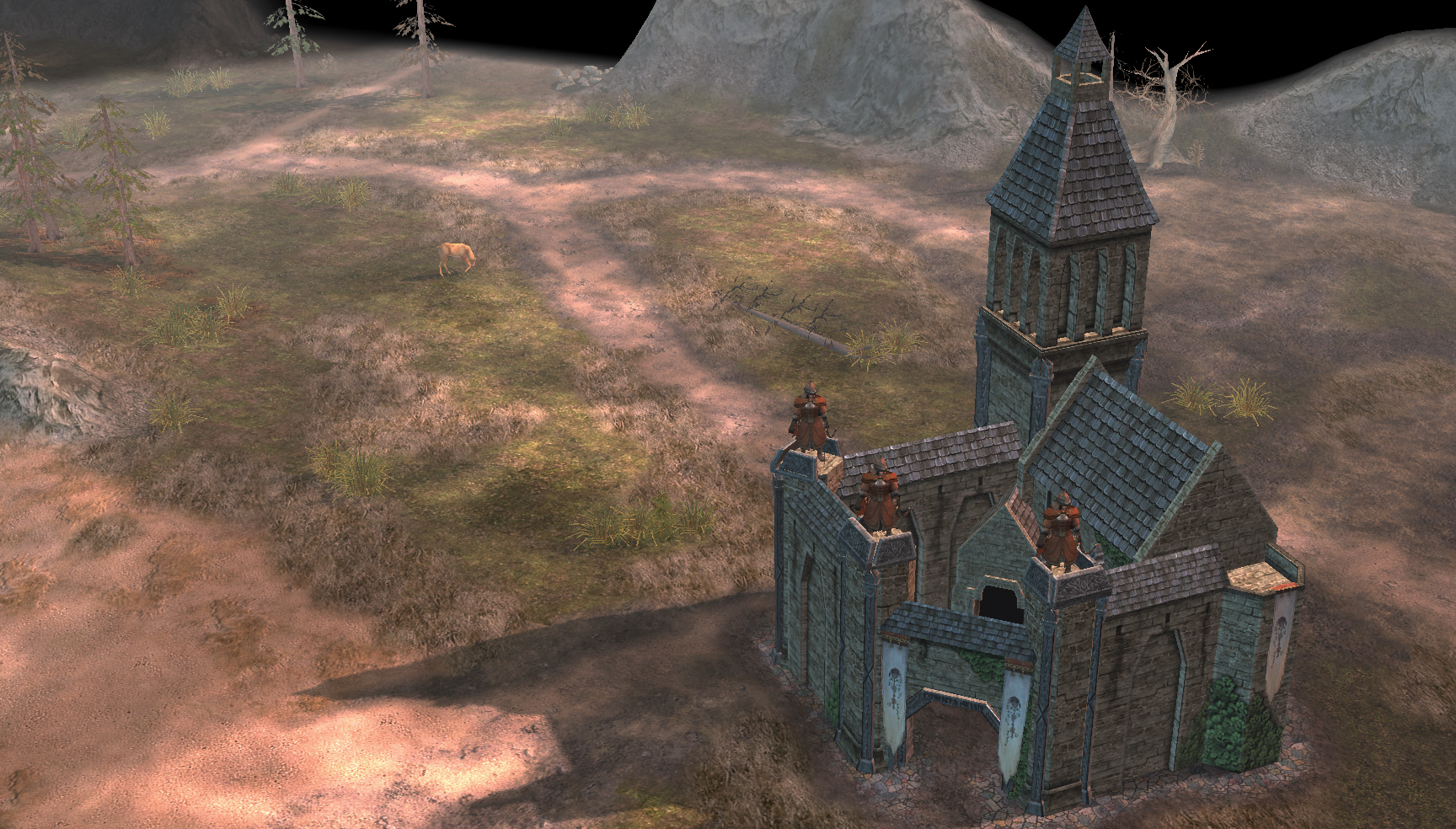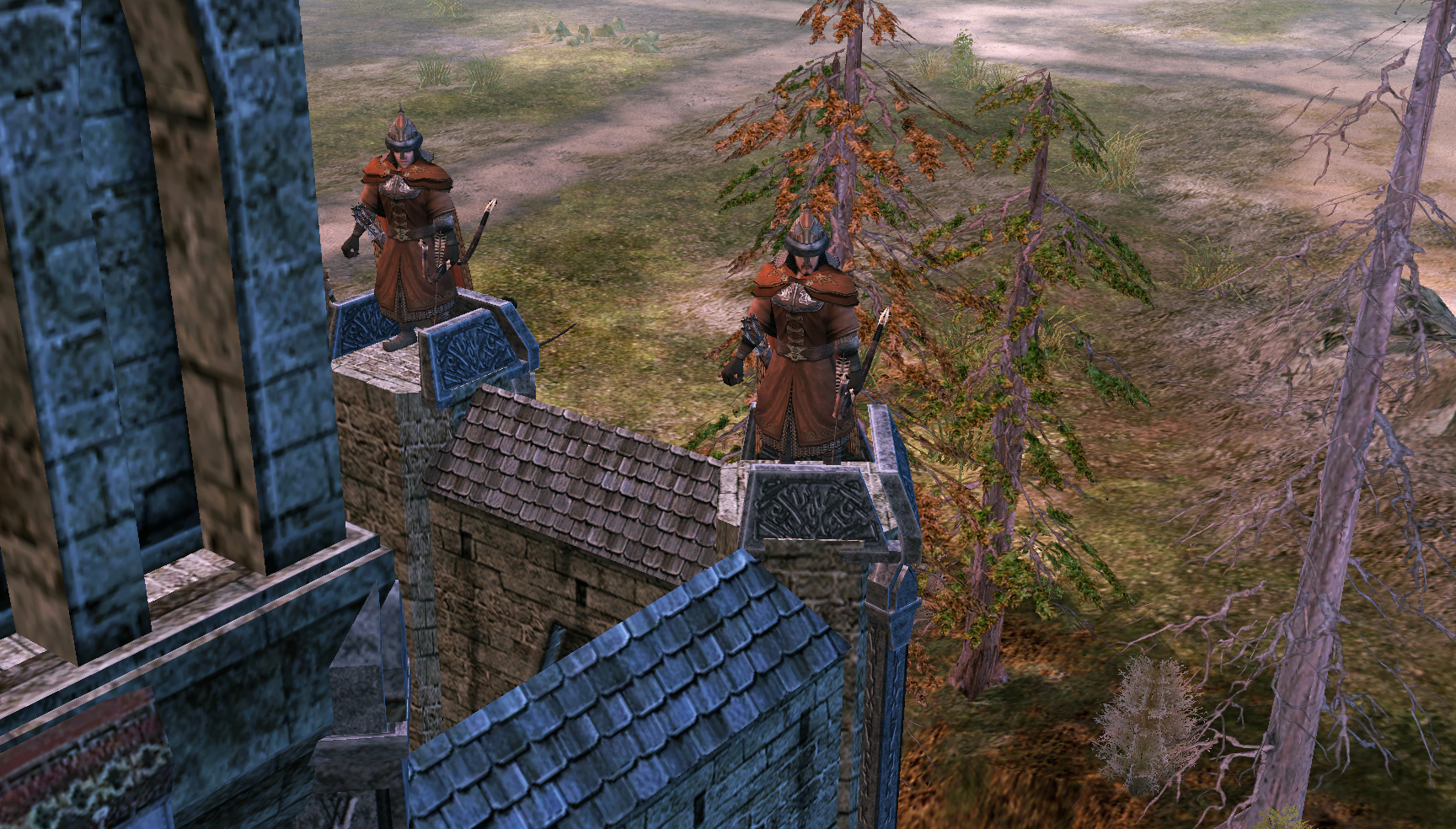 ---
Dale Units
The first unit you will likely buy from the Dale Barracks is not actually from Dale!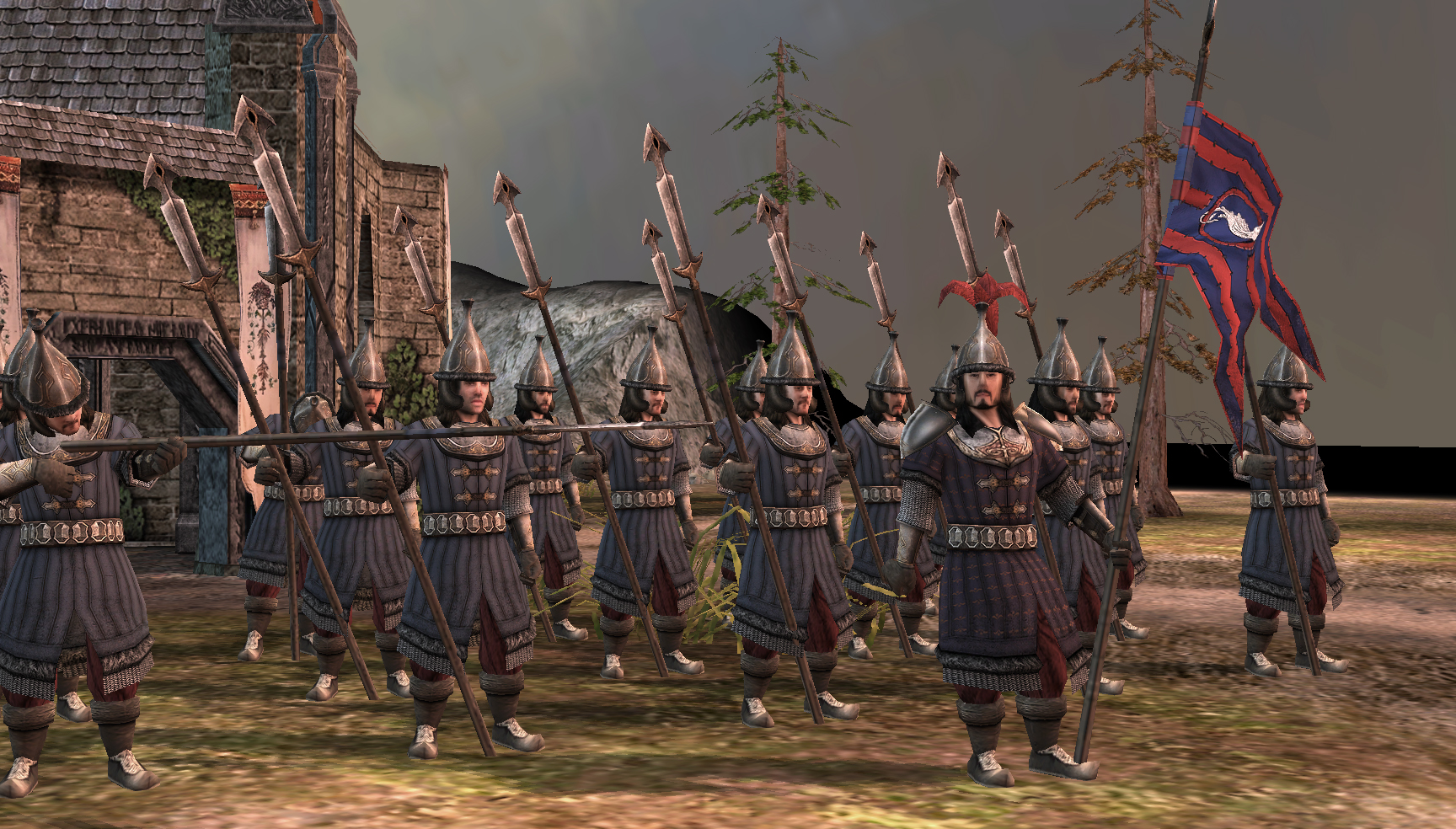 They are closely related, however. Of old, the Master of Esgaroth has armed and maintained a small regiment of townsguard, tasked with upholding law and order upon the Long Lake. These are a basic spearmen unit, fully upgradeable, as a possible alternative to Erebor Spears.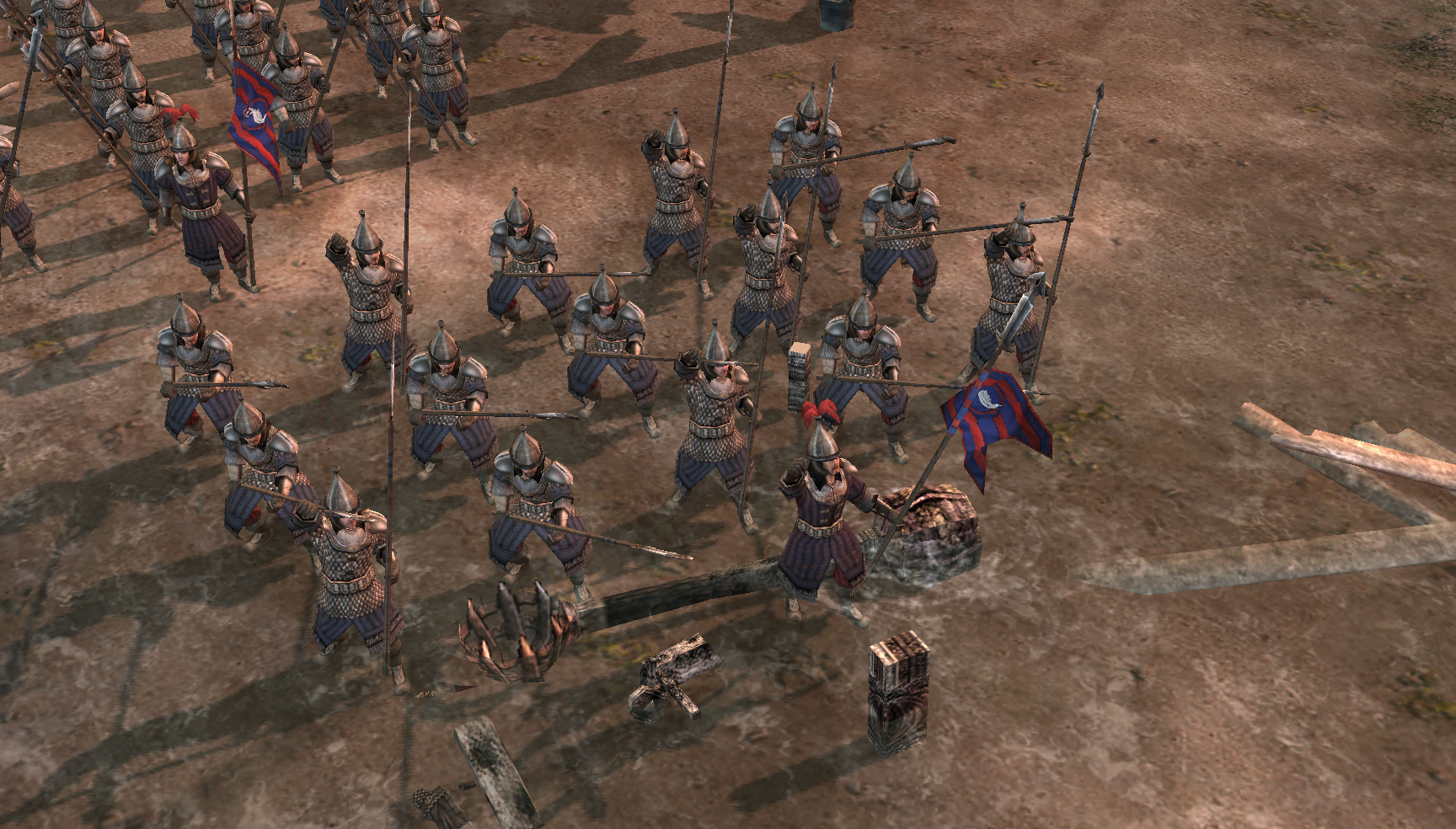 Then, after the Barracks is upgraded, two additional units become available, both elite: Dalish Swordsmen and Dalish Longbowmen. The rekindled wealth of Dale is exemplified in its excellently trained and equipped army, ranking among the finest in all of Rhovanion. In Dalish military tradition, skillful use of the longbow is a prime mark of an excellent soldier.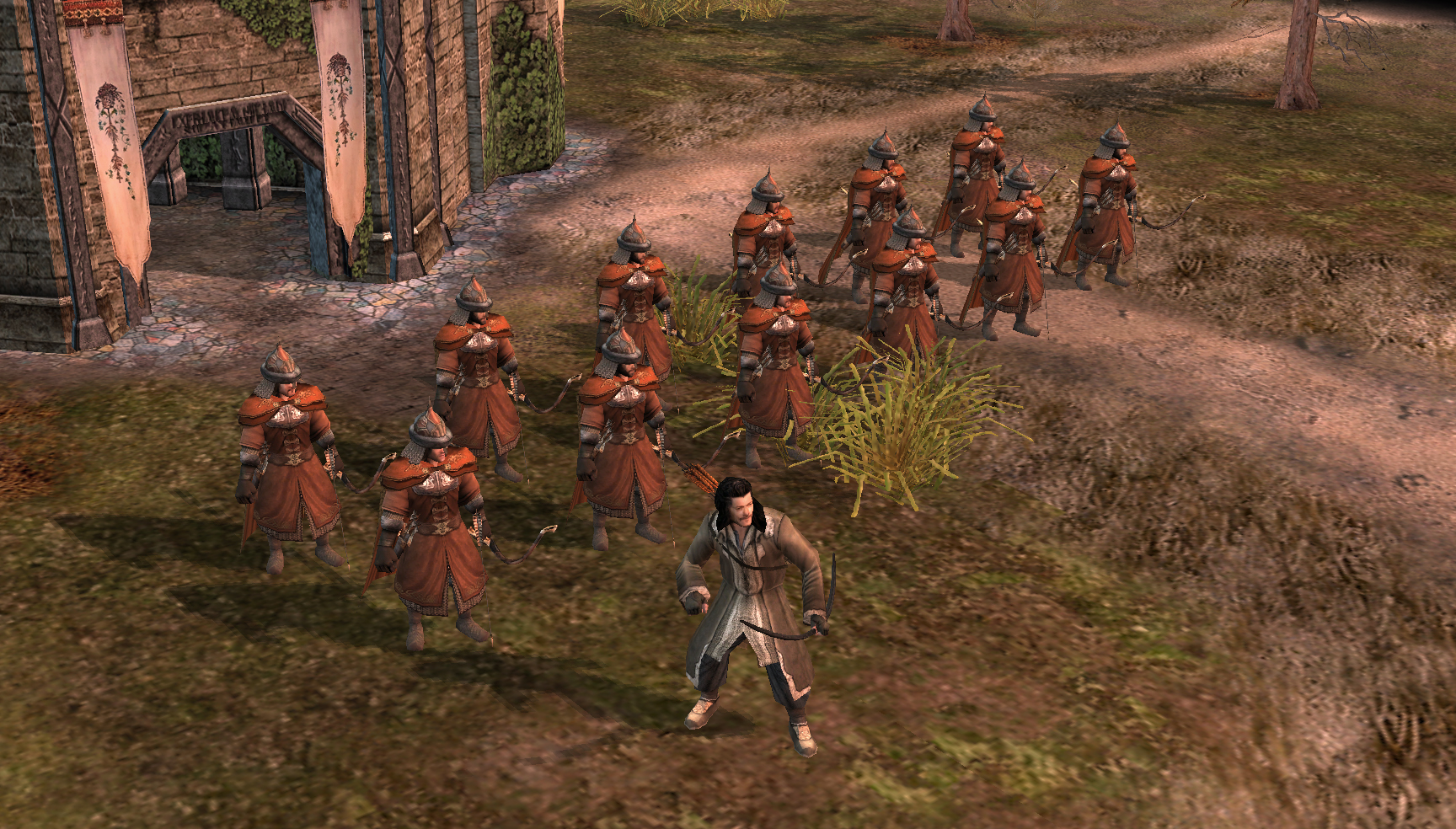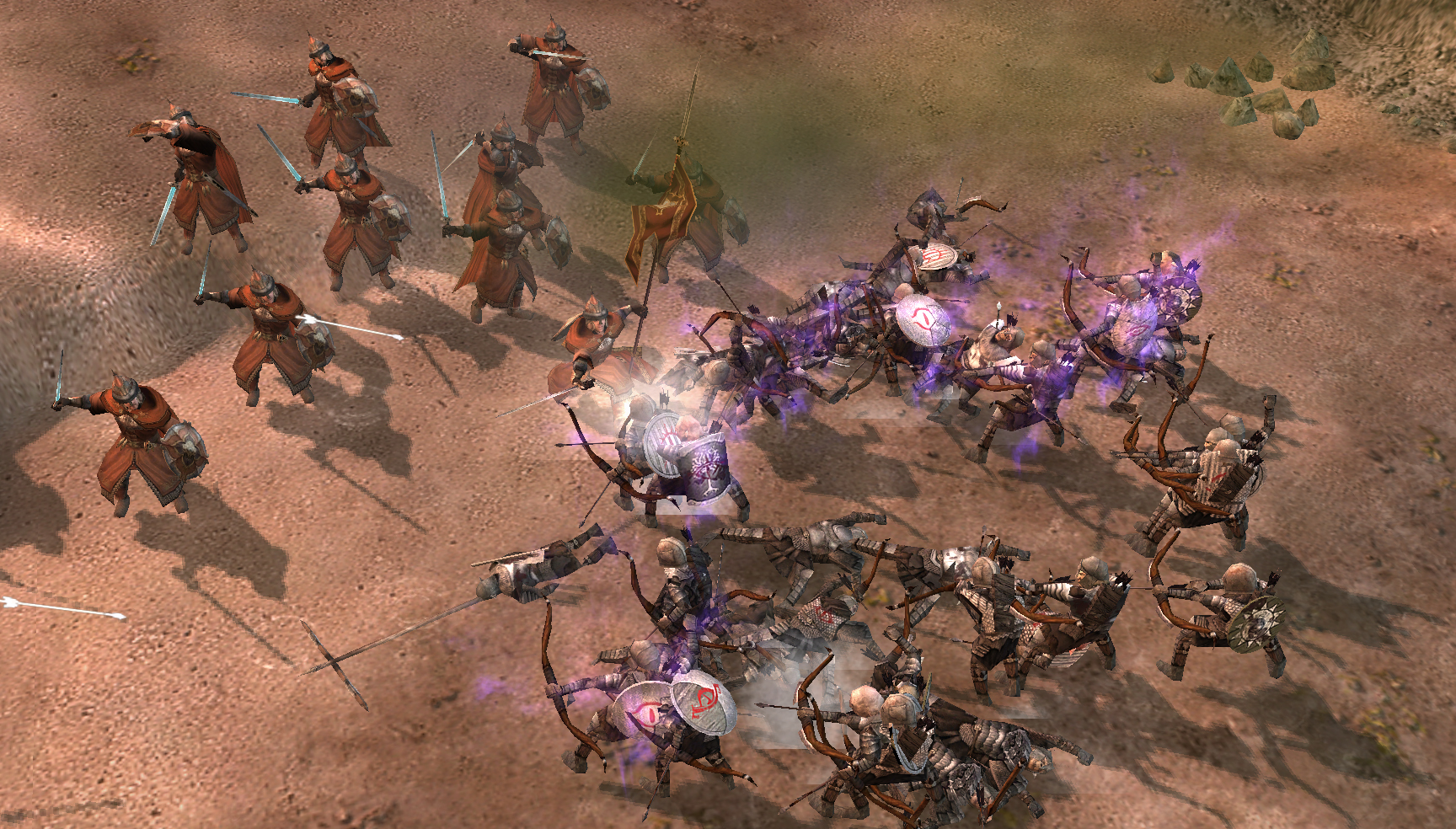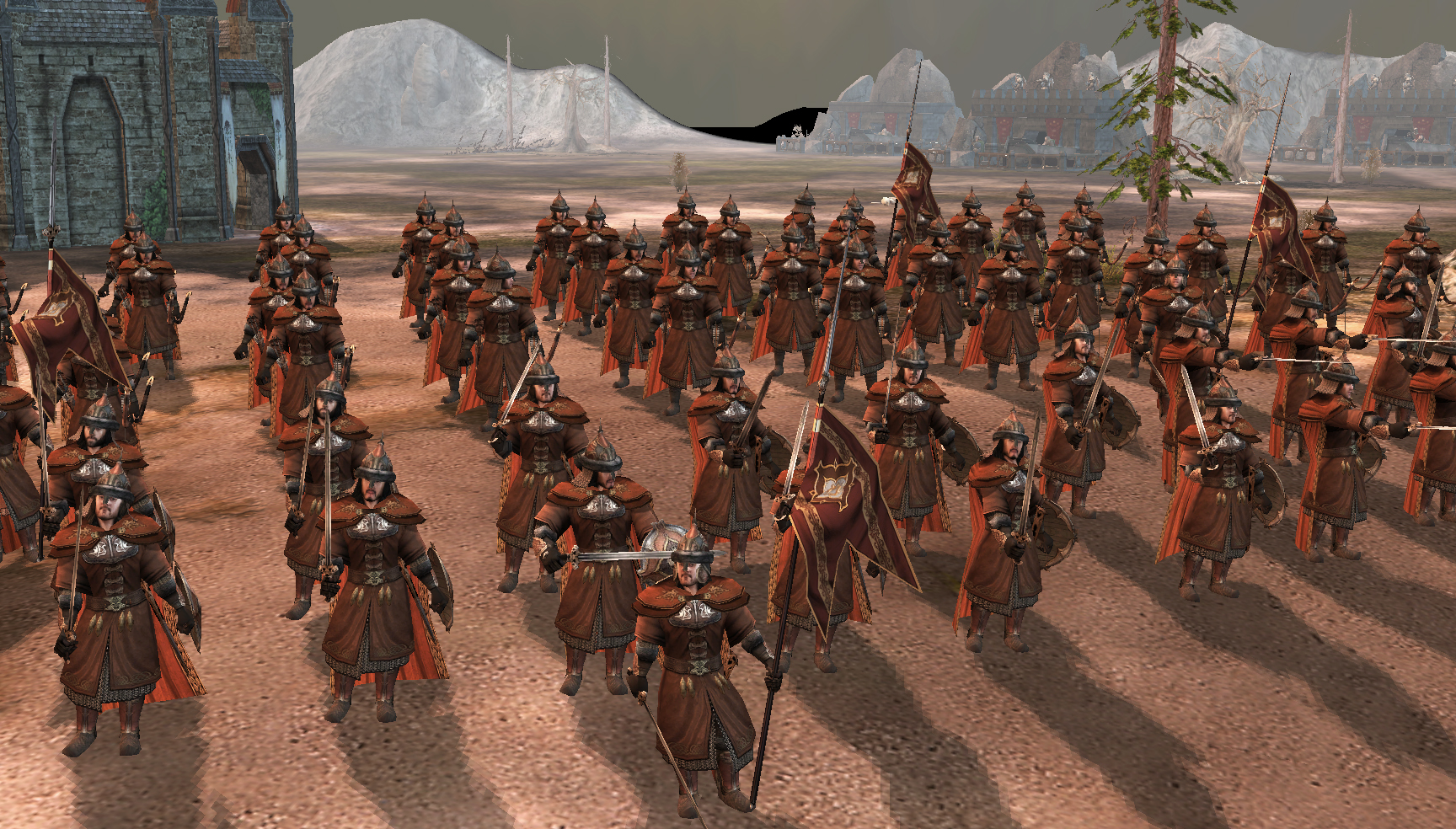 The Dalish Longbowmen will be able to fire a Black Arrow shot at rank 2, while the Dalish Swordsmen gain Dalish Supremacy at rank 4, demoralizing enemy Easterling and Khand units.
---
That's it for this update article. If you like our work, please give us your vote in the Mod of the Year awards. If you don't like our work, well, that's OK, you are still allowed to vote!