---
As we have long repeated in various comments, Discord conversations, and FAQ entries, Age of the Ring will not have an Angmar faction, because the timeline of our mod is set during the final years of the Third Age, long after Prince Eärnur and the combined forces of Eriador defeated the Witch-king and scattered his fell kingdom to the frigid winds of the North - leaving only ruins and legends in its place.
Or so we all thought.
In Age of the Ring 4.0 (soon™ to be released, to get that question out of the way), we have found a way to implement some of Angmar, as part of the Misty Mountains, a faction that, during the War of the Ring, occupied parts of its former territory.
For 10 power points, Misty Mountains players will be able to purchase the Ruin of Angmar spell, which will summon a ruined Angmar tower to the battlefield.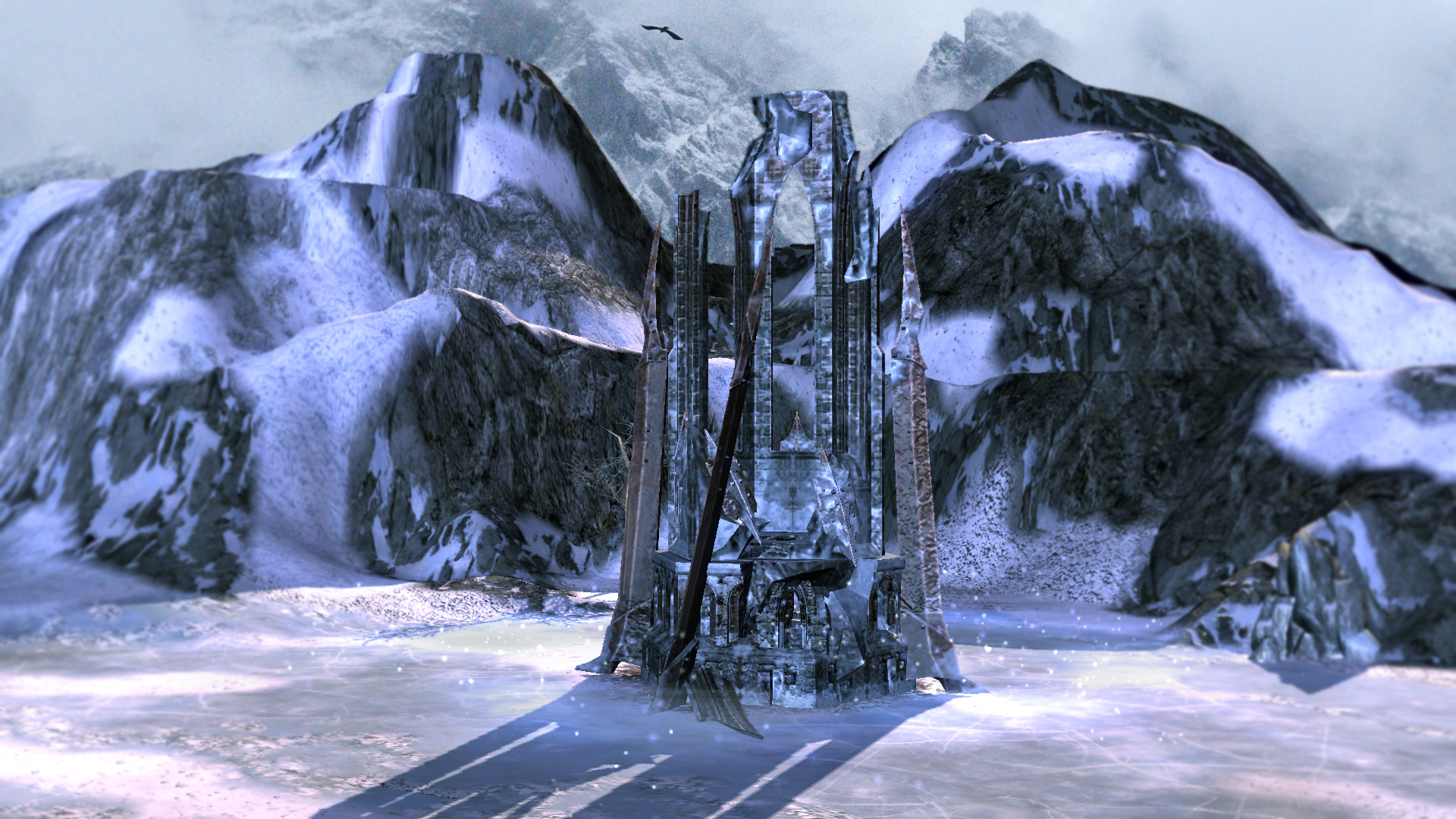 The people of Eriador long feared the crumbling spires of ancient Angmar. Few people, even the Dúnedain, ever set foot in what was of old the domain of the Witch-king, for it was said that its bare stones were still inhabited by unquiet spirits that sought to harm whoever came within their cold grasp.
As it turned out, these old tales were entirely true, and when the Witch-king rode north to retrieve the One Ring for his master, he called many of these spirits to him, and sent them forth to inhabit not only the corpses of the Kings of Arnor at the Barrow-downs, but also the corpses of the long-dead soldiers of Arnor, whose long-forgotten remains could be found all throughout the North - the wars of Arnor and Angmar having raged far and wide.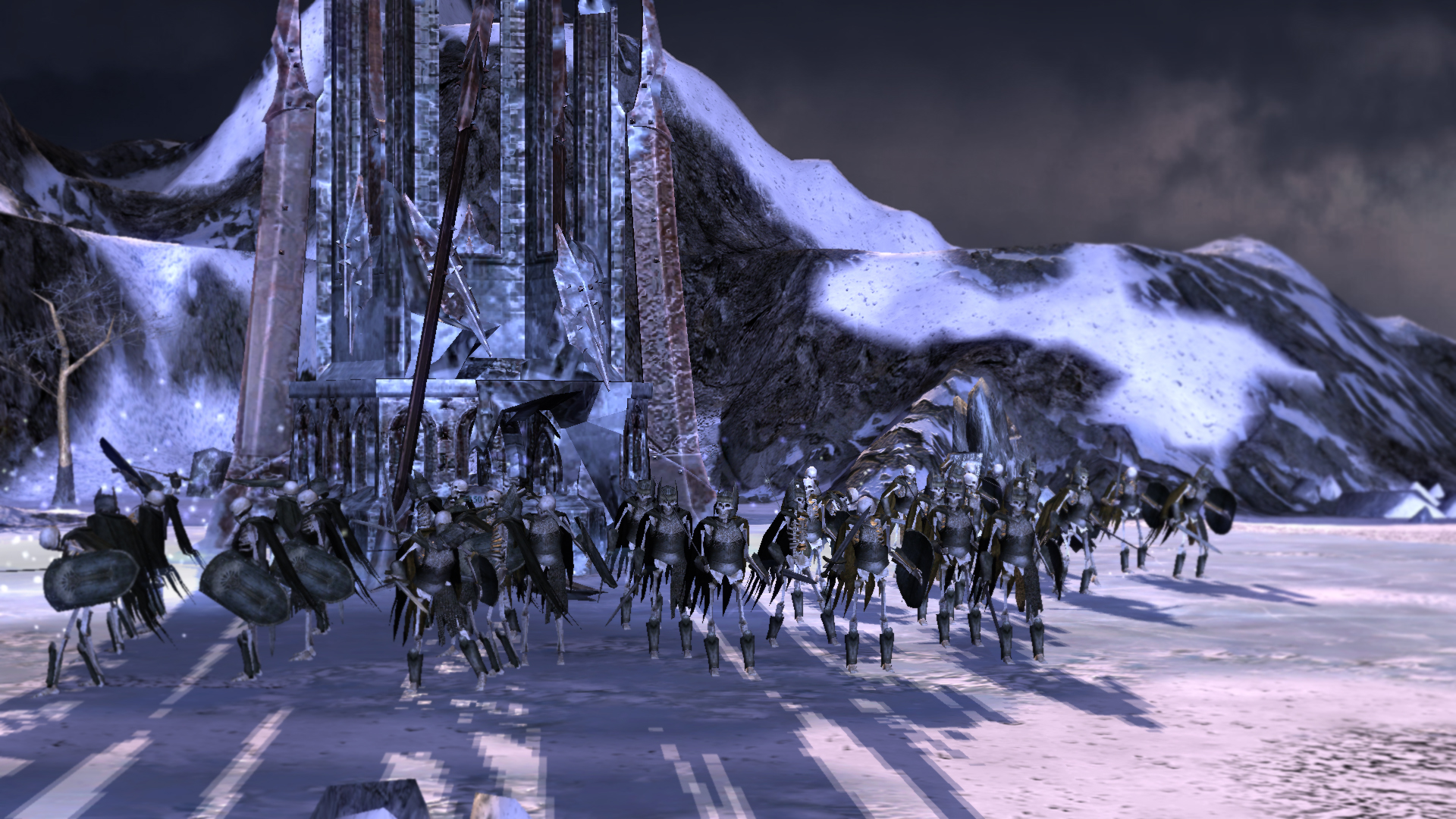 The Dead of Arnor can be recruited from the summoned Ruin of Angmar. These undead horrors move at great speed and are capable of inflicting large amounts of damage. Though their armor is weak and their bones brittle, they are able to quickly recover when removed from combat, both in terms of health and fallen members of their horde. Their presence complements Misty Mountains' unit spam strategies.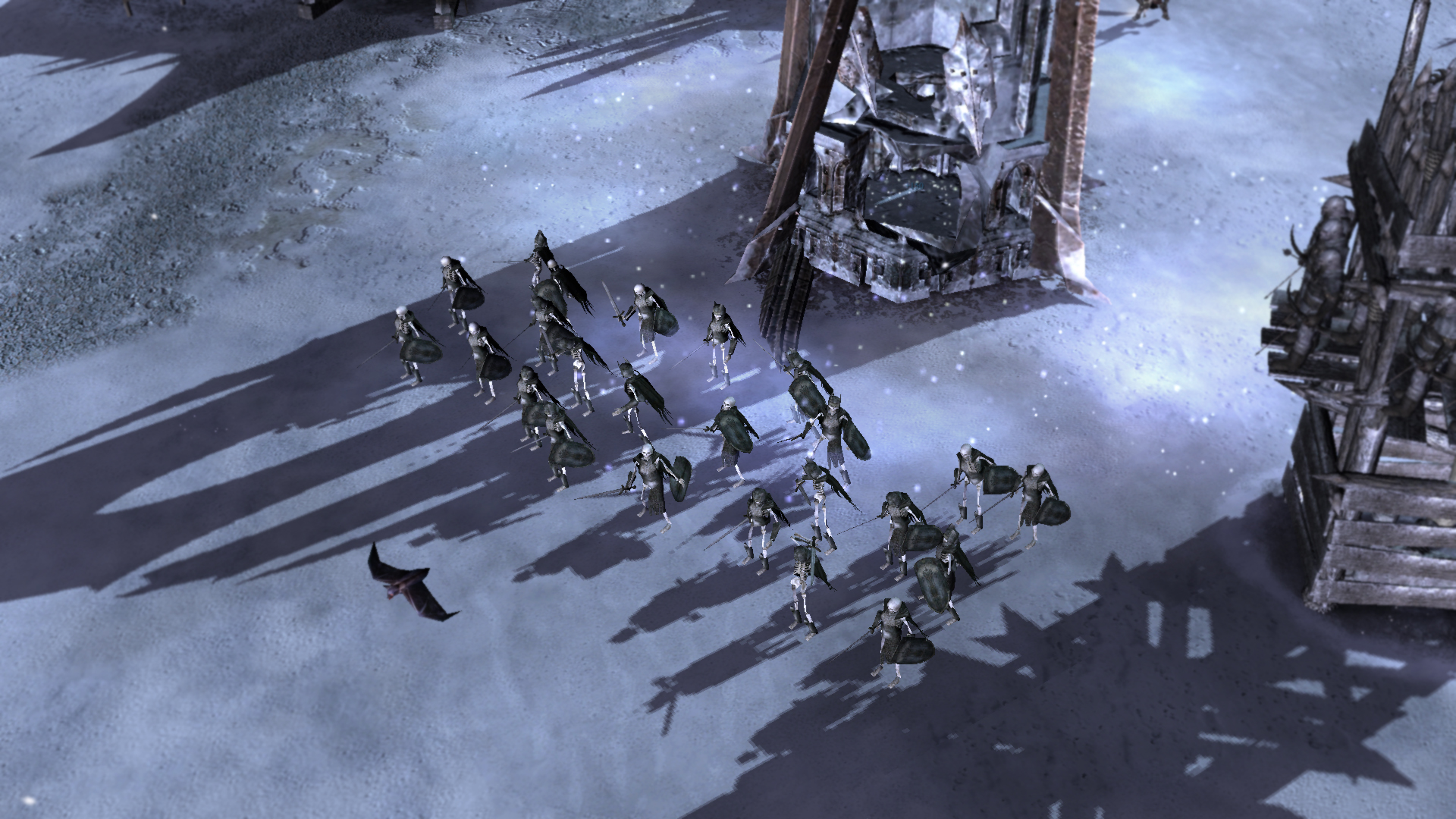 The frigid north of Middle-earth was home to other fell creatures of a less ghostly nature: White Wolves, a large, ferocious breed. In the Fell Winter of 2911, they ranged far south from their usual territories, crossing the frozen Brandywine and attacking the Hobbits of the Shire, resulting in the Horn-call of Buckland being sounded - the last time it would be prior to the War of the Ring. According to ancient legend, some of these enormous wolves were possessed by lesser Maiar spirits, granting them unnatural cunning and seemingly immortal lifespans. These specimens appear to be naturally drawn to places of Evil, and so can be called forth from the Ruin of Angmar.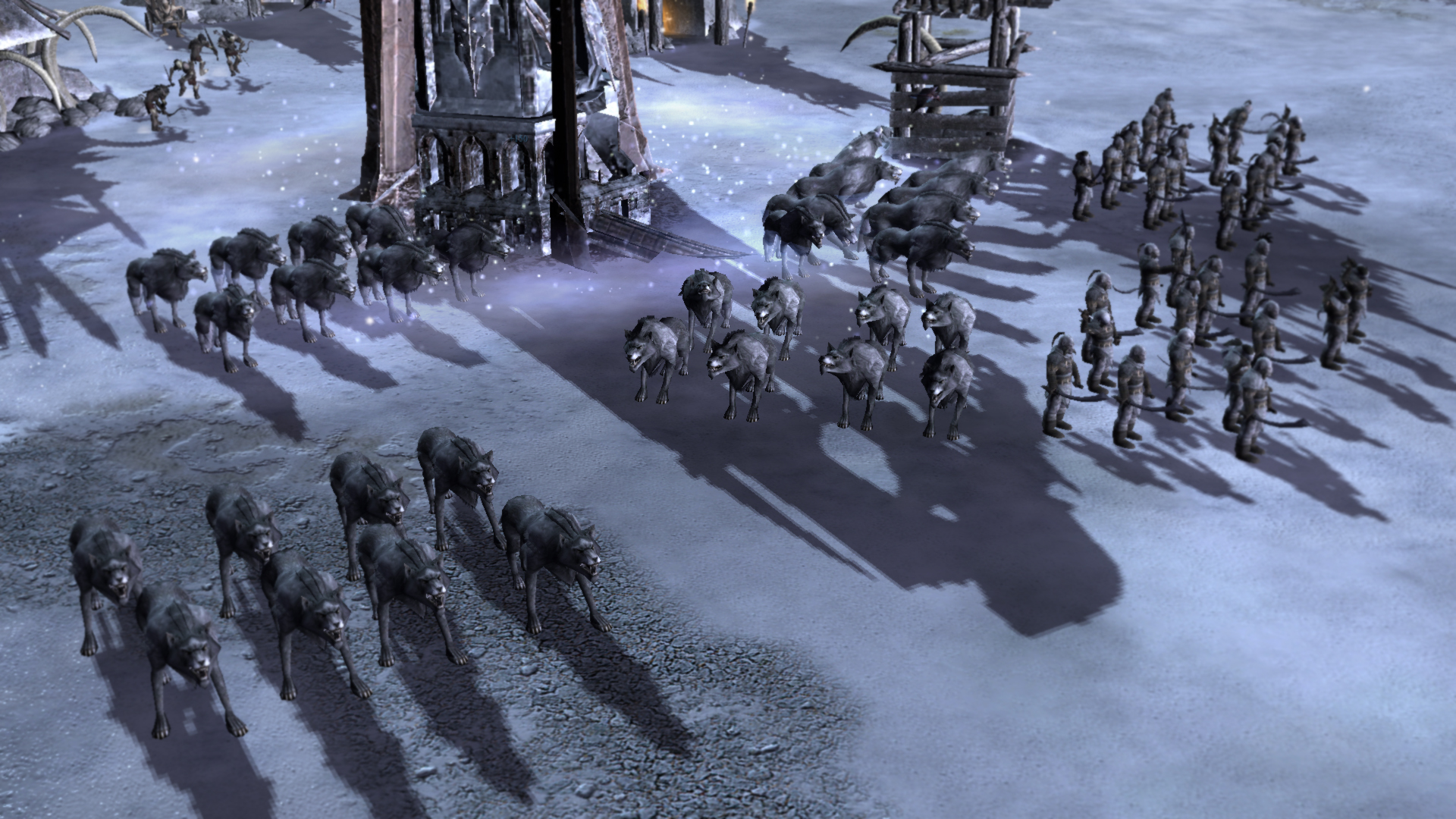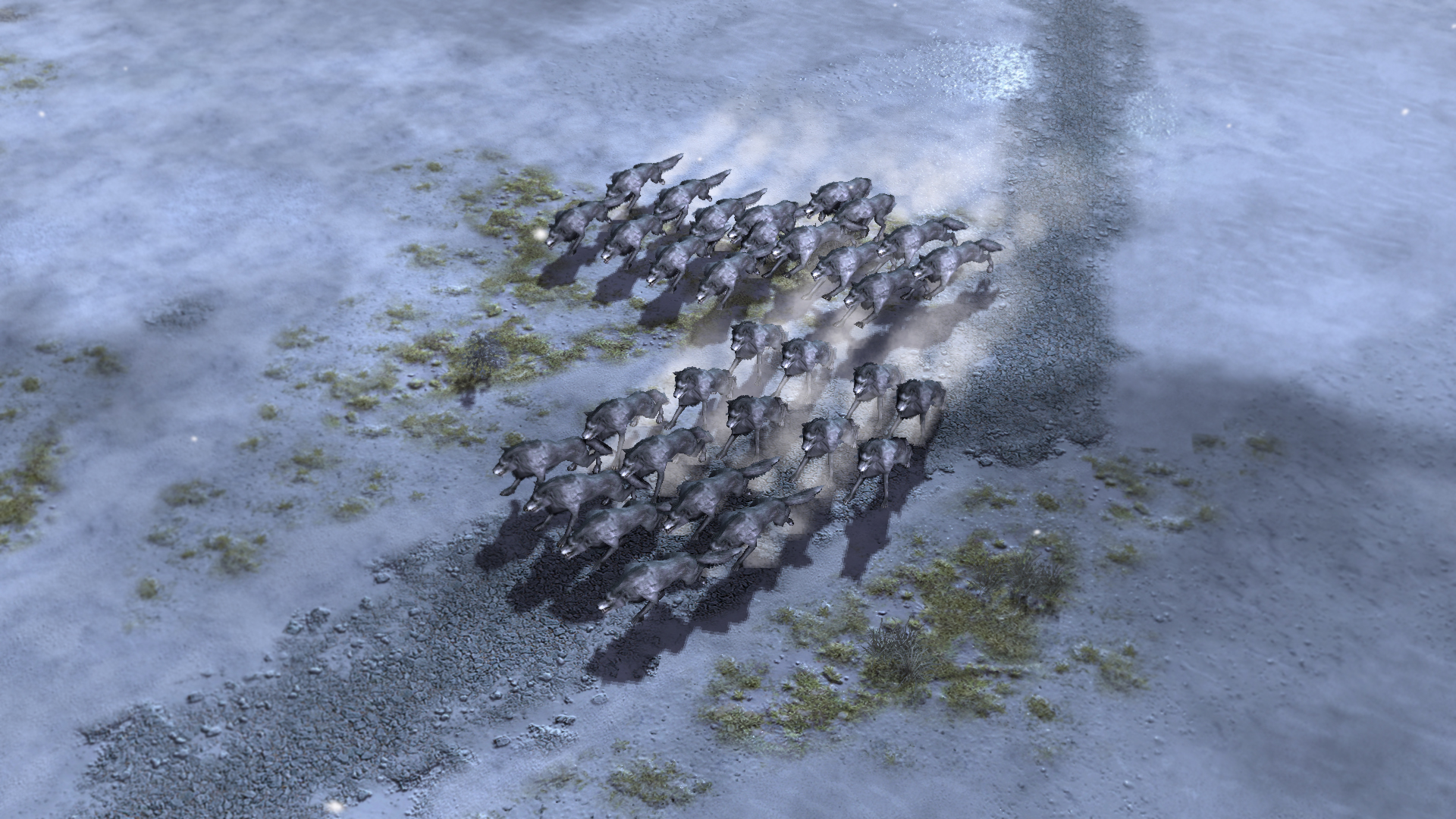 Additionally, the Ruin of Angmar has a passive magical effect: the Chill of Angmar, which causes all enemy units to be slowed and lose all leadership, resulting in a highly defensible outpost.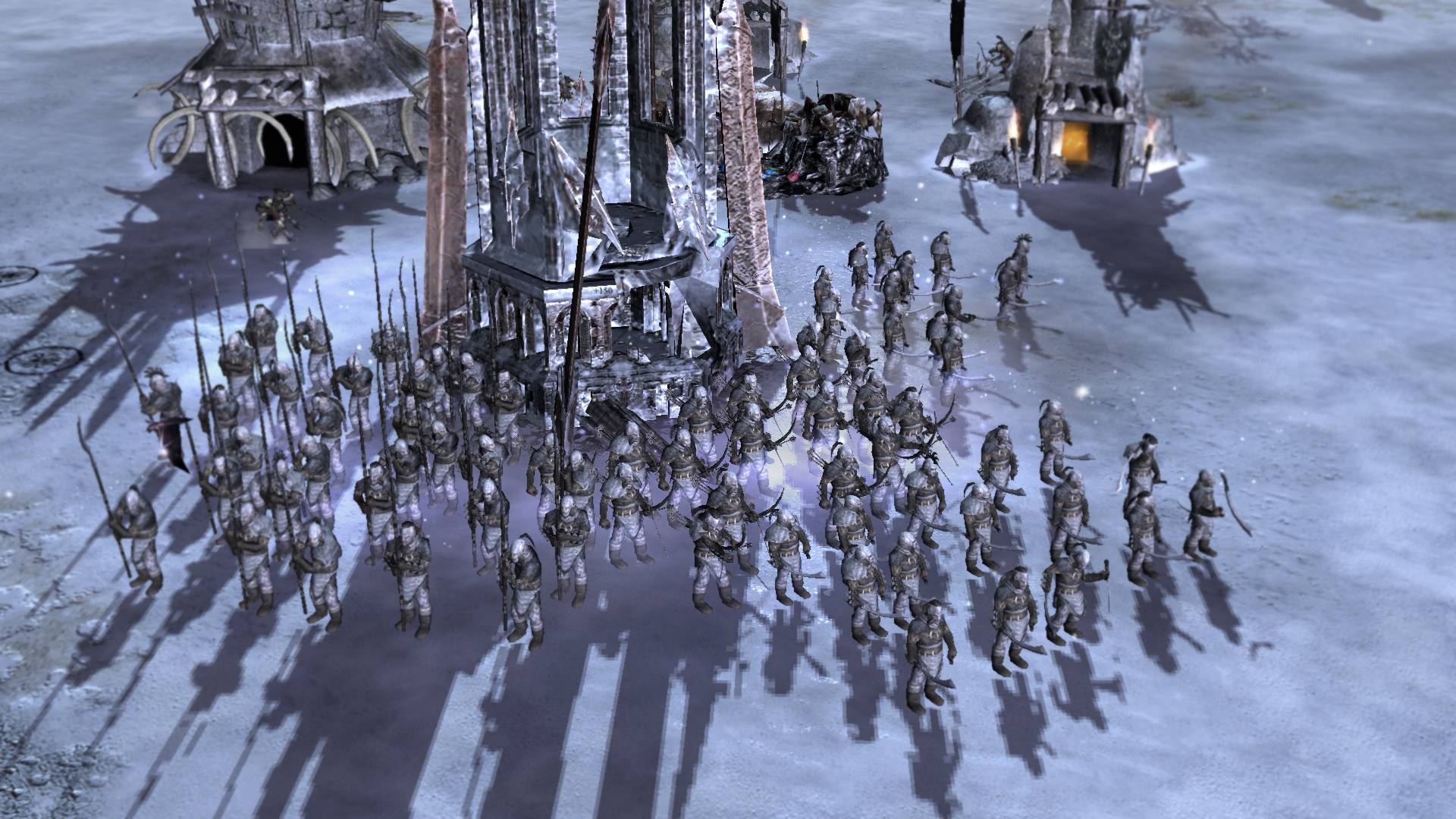 But wait, there's more. In the next release, Misty Mountains is receiving an overall rework, which includes a unit you may remember from RotWK's Angmar faction: the Snow-trolls!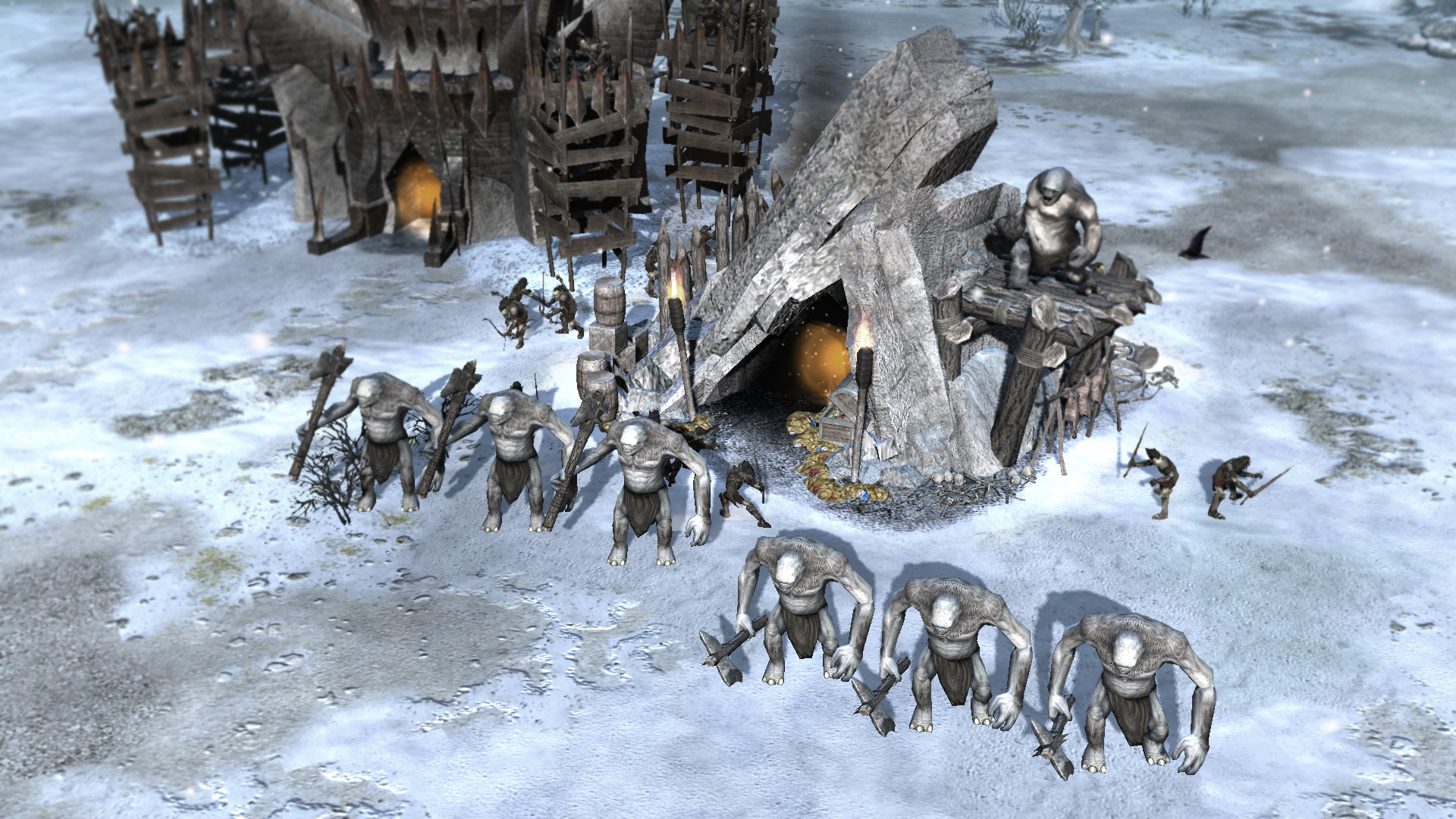 You may have seen these guys lumbering around some snowy maps Age of the Ring 3.1, but now they're recruitable from the new Troll Lair structure. They are designed to be a fast shock troop and siege unit, with strong damage versus structures and thick skin to shrug off arrow fire. Their Trollish Rage ability temporary further increases their speed and damage, so you're able to time your base attack, do damage, and stand a decent chance of retreating your Snow-trolls before the enemy defenses can kill them off.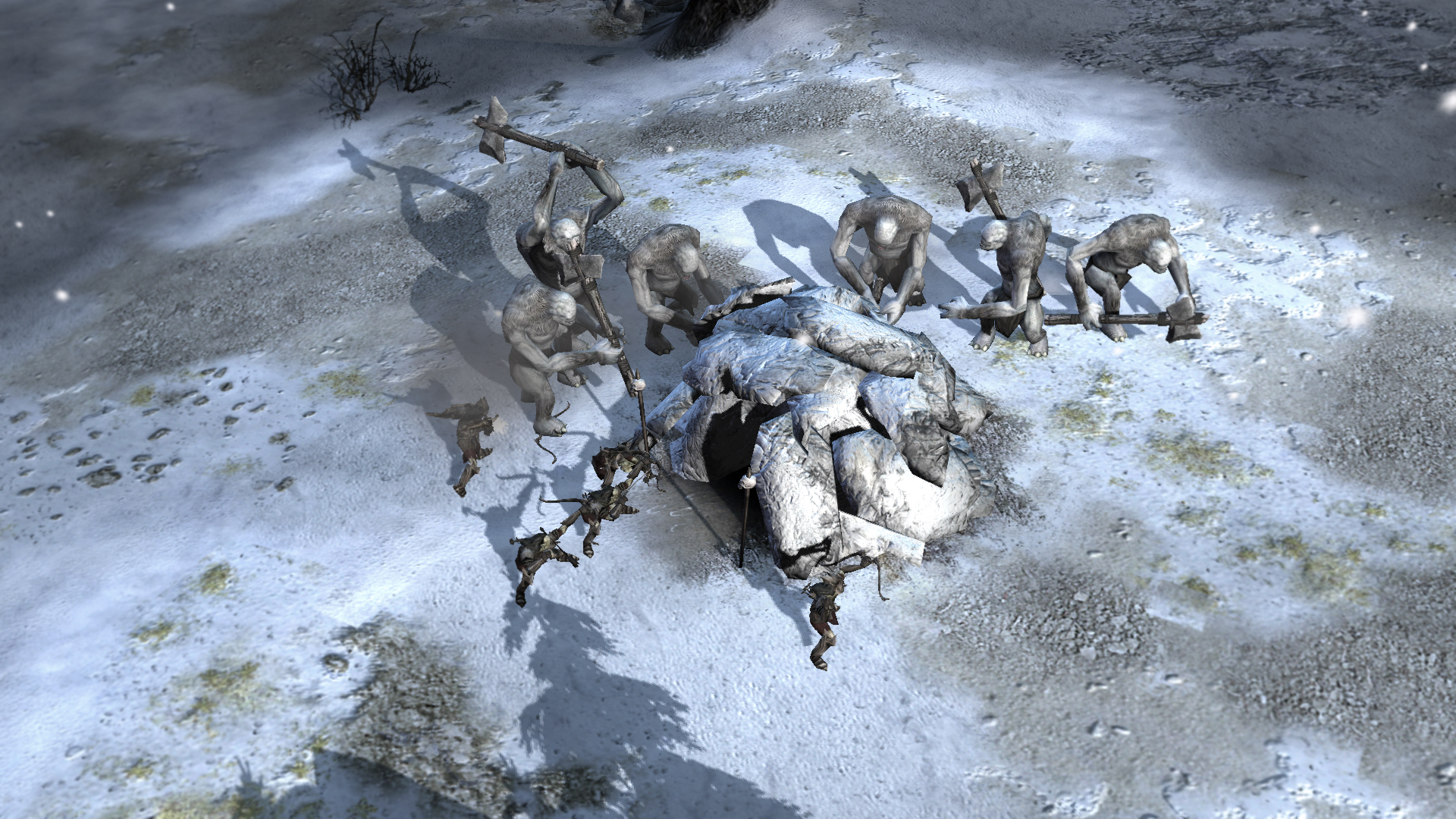 ---
That's all for today. Look forward to the third Men of Rohan article coming soon, and for the release coming not too long after that. We know you're hungry for this new release, and we're hard at work on finalizing it, so tighten those belts and sit tight.
Nog een prettige voortzetting,
The AotR Team