A new build is live, and a beta patch is up with even more changes on the way! Check the patch notes here and here. As you can see, we've made plenty of improvements, and we're really happy with the direction things are going. New maps, exploding crystals, propane tanks… the list goes on. Interested yet? Want to give it all a whirl? We're looking for playtesters willing to give us all their opinions and help us keep improving! Message us here, or on twitter, facebook – wherever you like.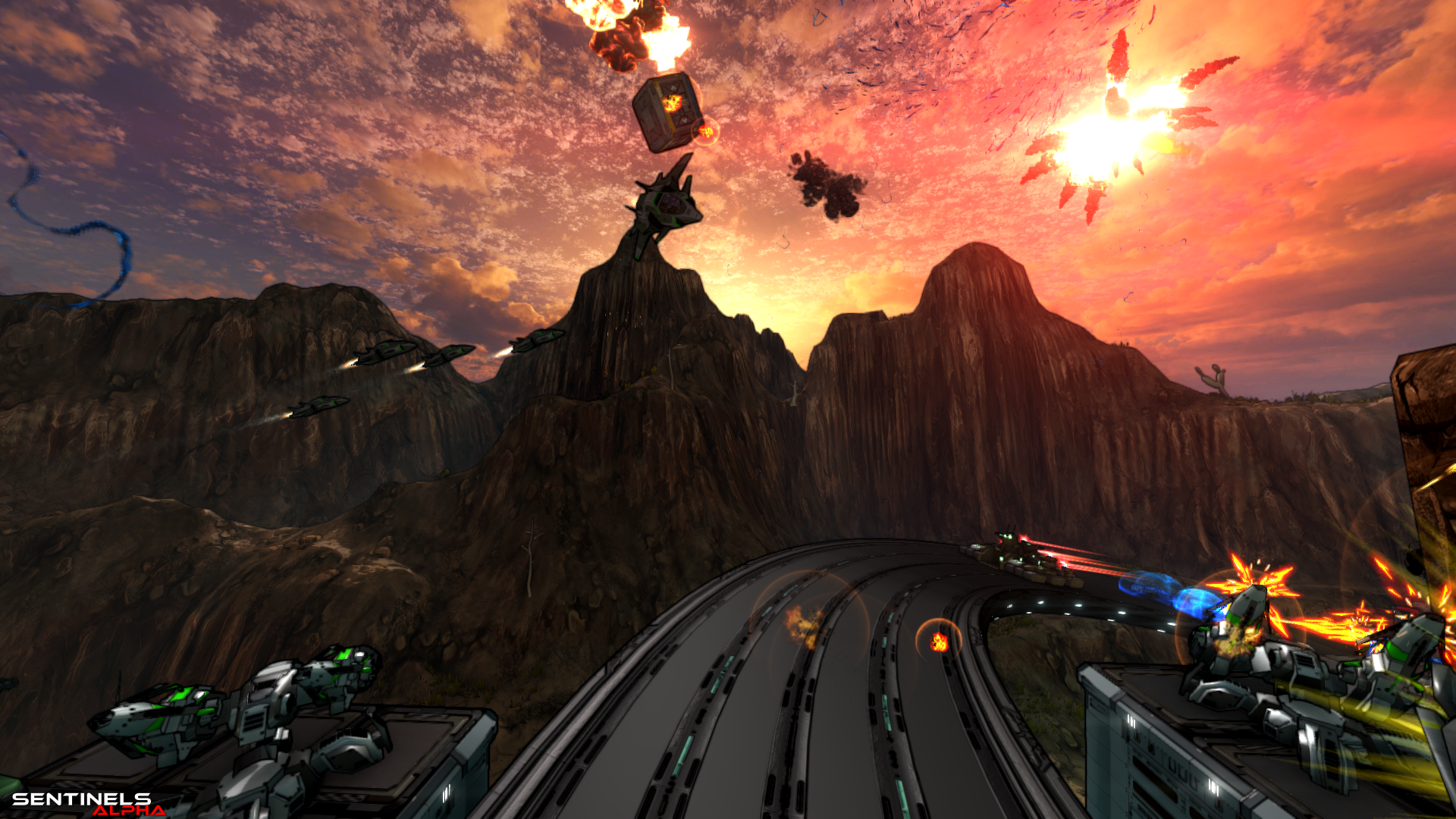 One of the biggest changes we've made is scrapping Quarry in favor of a new level, Creeponium Mine. Into the Pit has also had a few new additions. The red creeponium (yes, the very same you first meet in Sierras) will explode with a well-placed sniper shot. The small explosions are very helpful for taking down runners, or a pesky creep that made it past your defenses. But if things get hairy and not one creep, but an entire troupe is about to escape into the city…? Then just shoot one of those handy propane tanks and nuke the whole thing.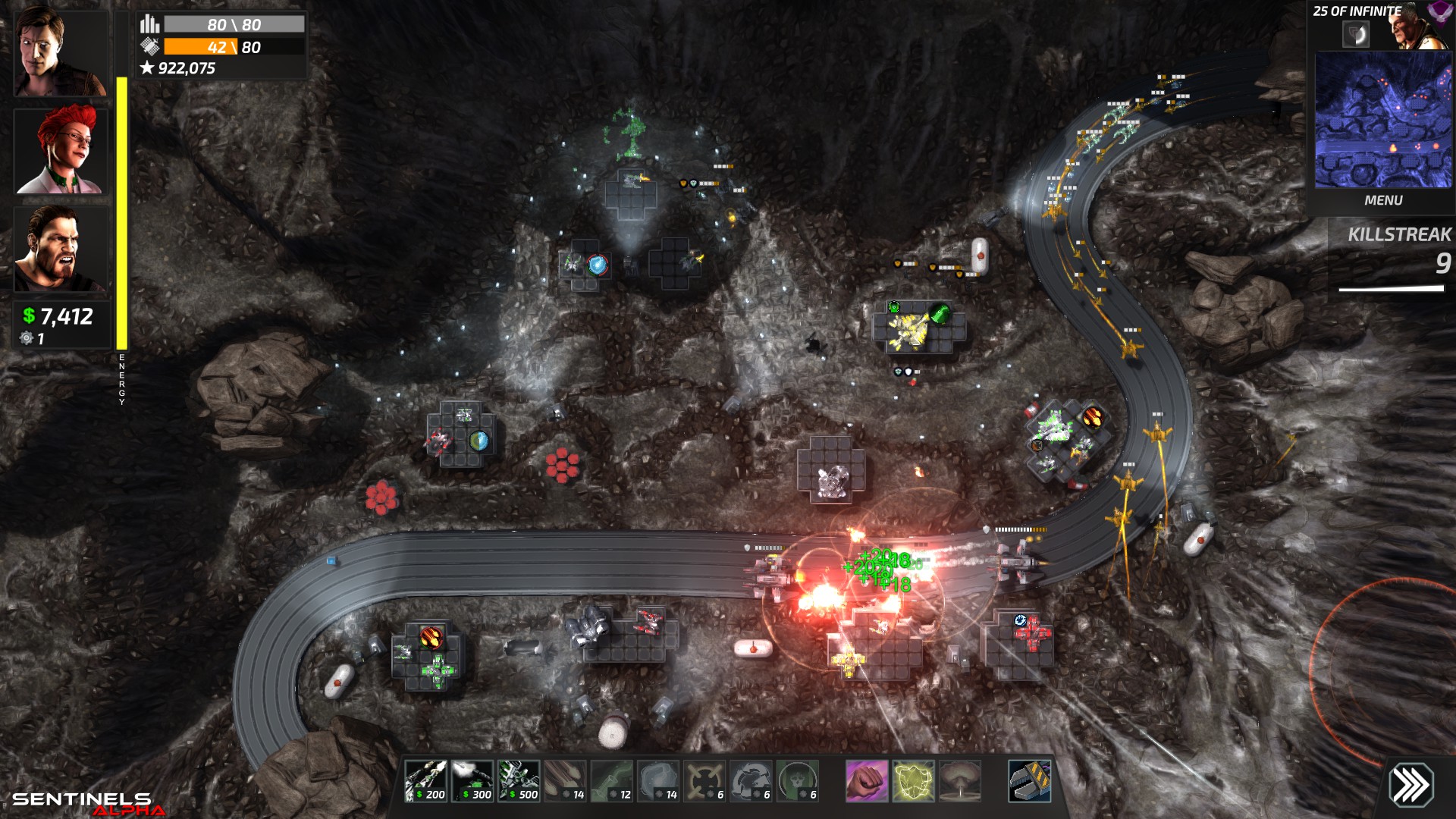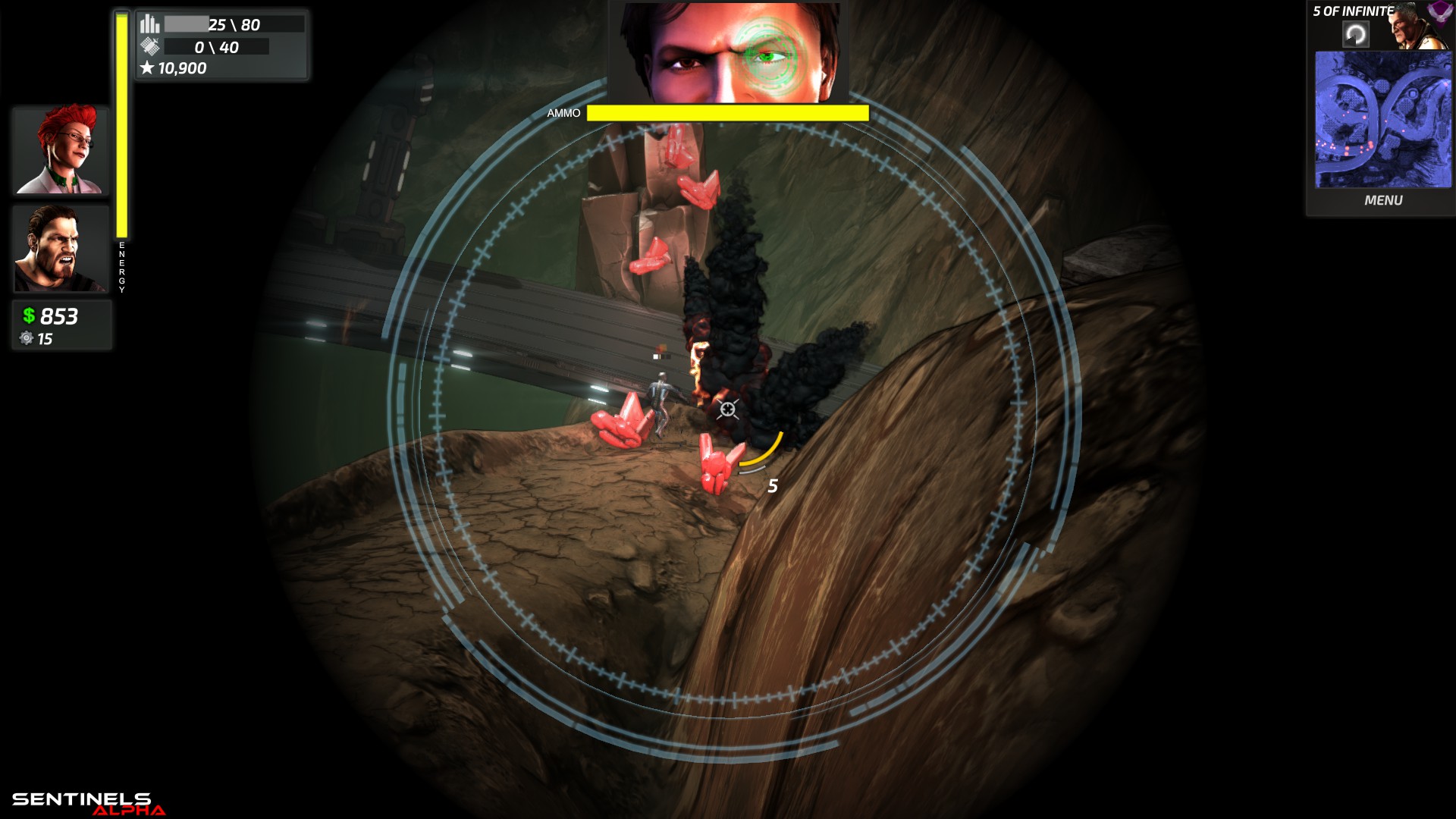 The green creeponium has been disabled for now – previously, the runners and other creeps could pick up the crystals, which would grant a periodic health buff. This will be introduced back in at some point, and various types of creeponium will still be encountered in later levels; but we want to revisit its current implementation for now.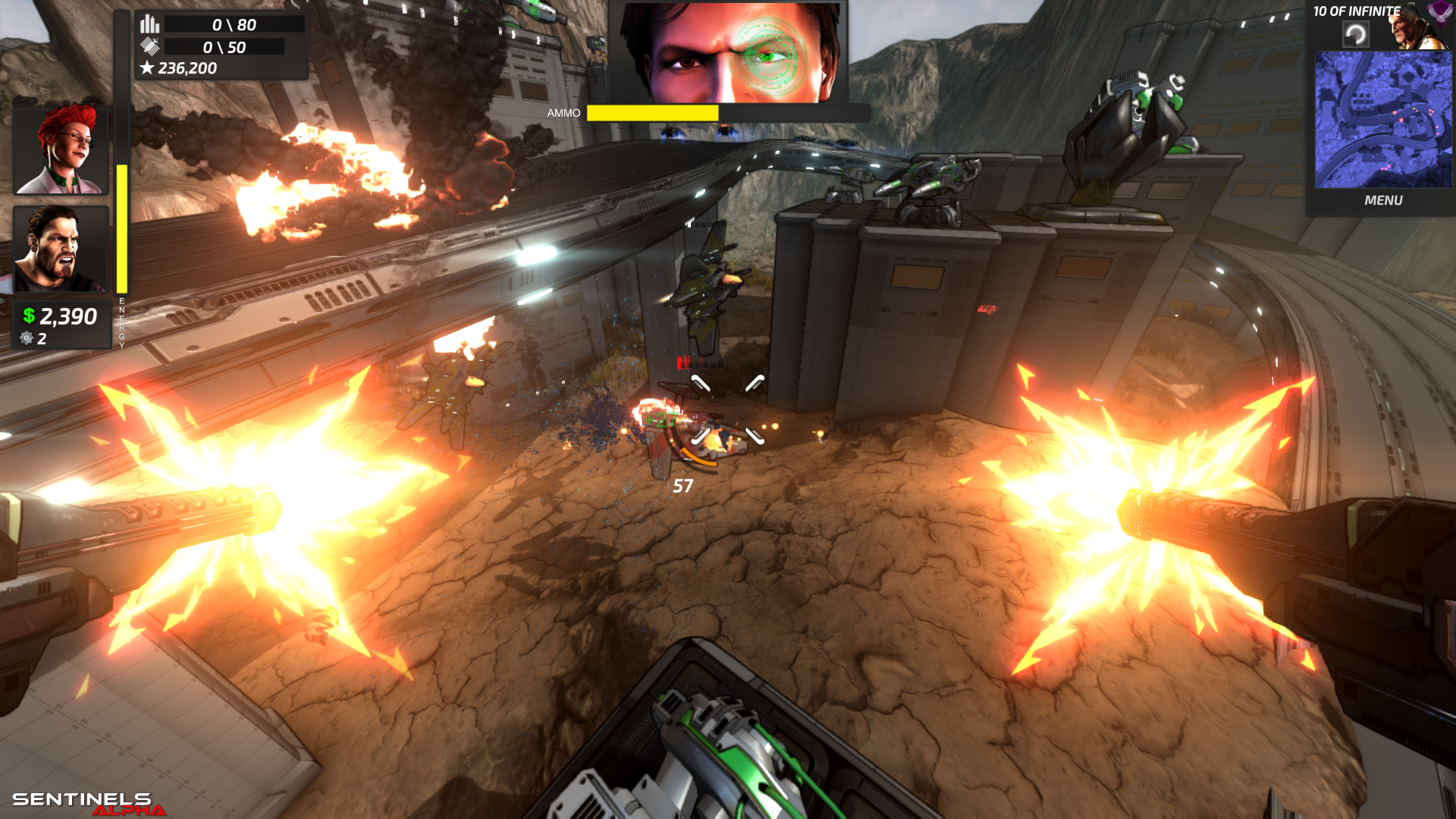 Another big update – level modifiers. In addition to the normal level difficulty, you also can now unlock the ability to increase the speed and health of creeps, or the speed of the whole darn game if you so choose. The store, shown off in a previous devlog, is now live. The currency is streamlined into tokens and credits, and now you can buy all of those shiny new guns and weapon modifiers. Upgrading is now much simpler as well. Instead of a bunch of steps to socket any particular property, you can automatically add any available mod you have, provided you have an available socket. Your inventory can be seen on the bottom at any time. The power boosts are separated now – if you want to give your gun a good old-fashioned power buff, if you've got enough cash just click on the bouncing + icon and boost it right up.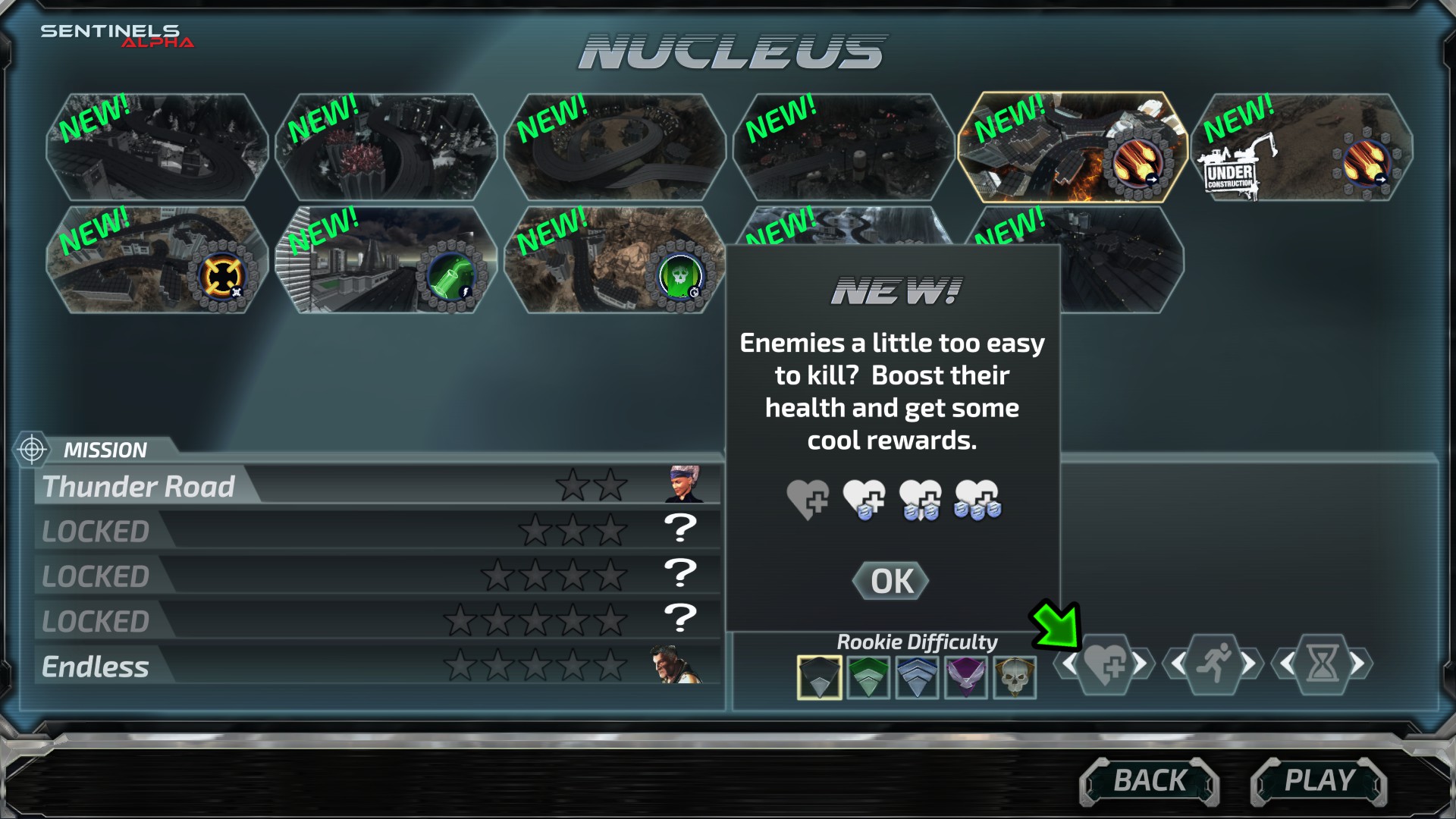 We've made a ton of balancing changes since our last update – one of the biggest changes you will see is the addition of themed missions, as well as a scouting report. The individual encounters now have clear rewards, things to achieve, and each mission has more specific spawns now, instead of the fairly random waves we had originally. We're continuing to work on this, and want each commander to have their own themed set of creeps eventually. We've also made a lot of graphic improvements, including the UI! It's still a work in progress, but the icons and map view have far more personality now.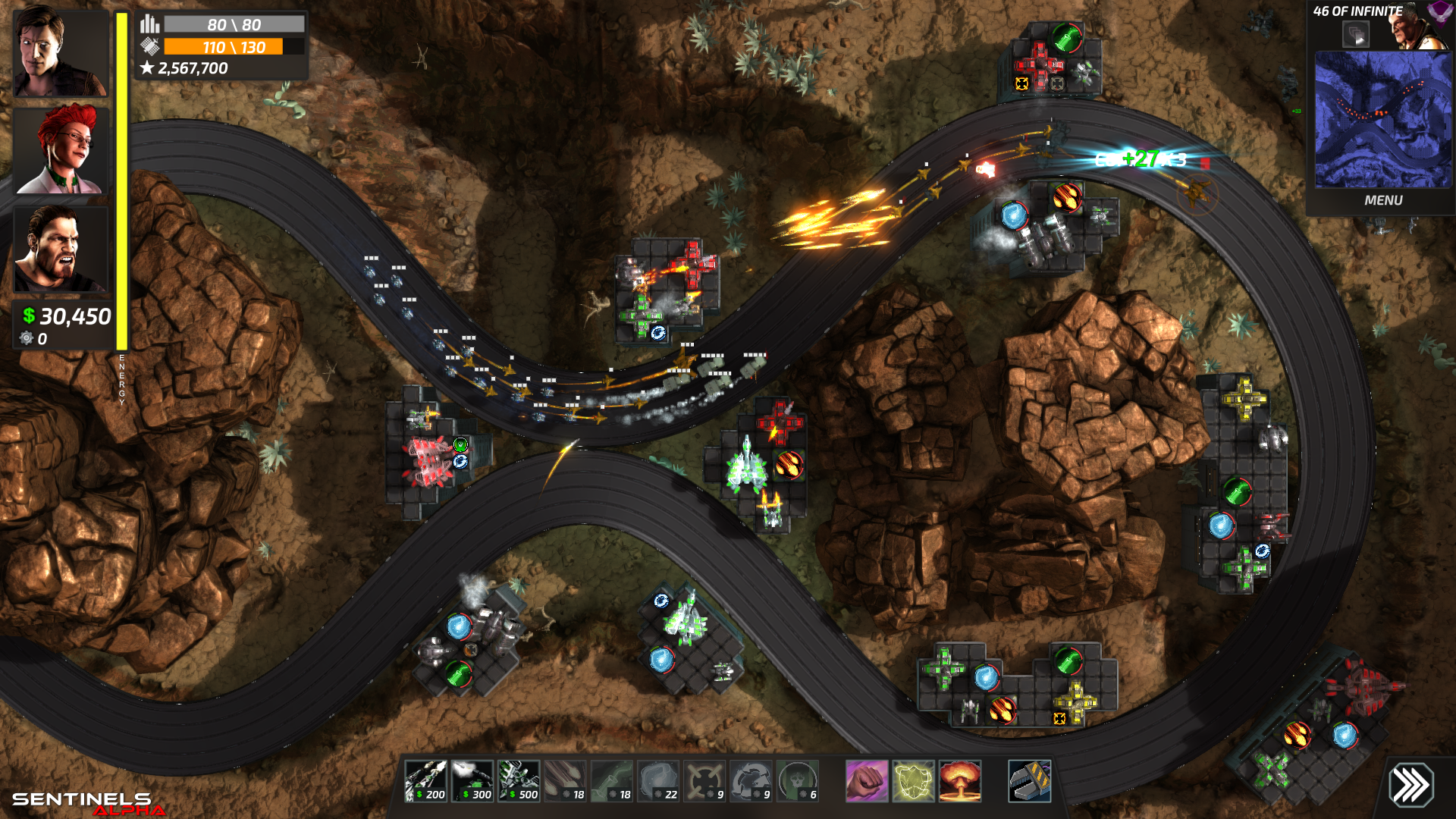 Another level is currently implemented, though the path is still first pass and going to be improved upon. We plan on having multiple maps take place in the Factory as well. It's an ecosystem we've wanted to add for a long while - it fits the feel of the game and is just more interesting and fun. Jump pads for runners have also been reintroduced - it's just a beginning implementation for now, but we're planning on letting air turrets target runners while flying through the air, among other things. We'll end on a little tour -
Thank you again for reading, and if you're interested in playtesting, be sure to message us - we want to know what you think!