Eurogamer reports that Grand Theft Auto developer Rockstar Games' parent company, Take Two, has sent a cease and desist letter to the creators of the OpenIV mod. OpenIV was a suite of mod tools for Grand Theft Auto V which included aspects such as a map editor. One of the more ambitious projects OpenIV was being used for was importing Grand Theft Auto IV's setting of Liberty City into GTAV.

The news points to a post on the GTAForums from OpenIV lead developer GooD-NTS, who provides a timeline of events that led to their decision to top development and distribution of OpenIV:
At May 19th, 2017, I received an email from the legal counsel for Take Two Interactive in the USA. In this email they has requested to stop immediately any further work and/or distribution of OpenIV and "Liberty City in GTAV" projects.
In belief, that we did not violate any laws, I asked them to provide more detailed information about their request. They agreed to provide details by email.
On June 5th, 2017, after two weeks of silence, I got C&D letter from lawyers company (legal representative of Take Two in Russia), both in electronic and paper form, to my employer address. This C&D accuses me in Russian laws violations.
After many heavy thoughts, we had decided to agree with their claims. We did not make it easily; it is very hard decision for us.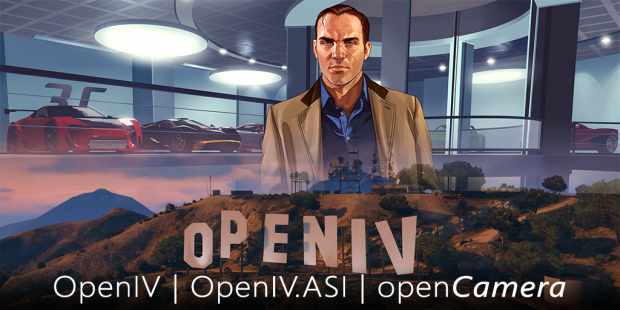 Rockstar claims in the cease and desist letter that OpenIV "allow(s) third parties to defeat security features of its software and modify that software in violation Take-Two's rights". One day after news of the cease and desist made it to the press, PC Gamer received additional comment from Rockstar, clarifying the developer's actions:
"Take-Two's actions were not specifically targeting single player mods. Unfortunately OpenIV enables recent malicious mods that allow harassment of players and interfere with the GTA Online experience for everybody. We are working to figure out how we can continue to support the creative community without negatively impacting our players."

The OpenIV developers have no intention on fighting Take Two, as they say they aren't able to dedicate months of time going to court for what is likely very little outcome. So for now, if you still have a version of OpenIV installed, it will work - but you won't be able to download it fresh, and it will no longer be receiving any updates.