Hello players of Sins of a Solar Empire,
It is my pleasure to announce the release of another pair of updates to Star Wars: Interregnum and the Enhanced 4X Mod. Both mods received a nice common sense rework to how Starbases work. Interregnum meanwhile has unleashed the highly anticipated Mandalorian Raiders as a replacement to the pirates, providing players with new enemies and ships to acquire.
Starbase Rework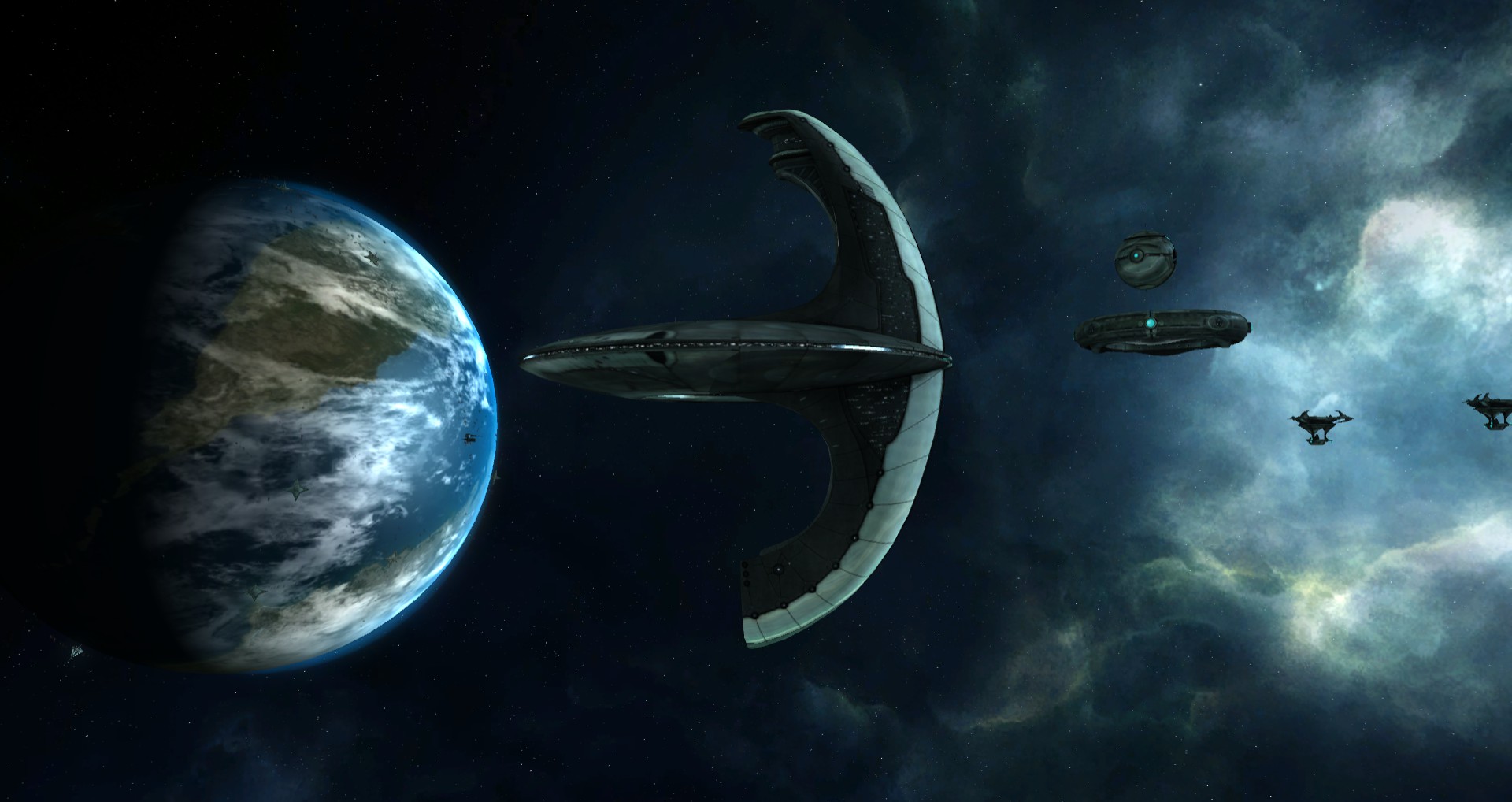 While the main purpose of the Enhanced 4X mod is to improve the non-combat aspects of the game, Starbases was one area that needed just a bit of polishing up. The main problem was that some upgrades were so marginal or situational, it was hard to use one of your 8 upgrade slots on them. The vast majority of players seemed to just unlock the combat upgrades and leave the rest alone.
This update will make some of the secondary Starbase upgrades more accessible. This was done via a few methods. The largest is that some starbase abilities that used to require an upgrade slot now only require research. This means all Starbases will have the ability unlocked after it is researched without any resources or upgrade points required.
Second, some upgrades were combined into one, freeing up more slots and making that upgrade much more cost effective. The Advent Starbase for example can now spread culture and increase allegiance with just one upgrade, while the Vasari colony pod ability was combined with bombardment immunity.
Third, some upgrades, like the TEC Starbase's Ship Production, was reduced in price, so it is more competitive with other upgrades. A full list of changes can be seen in the mod's readme, and a minimod to allow Starbases to get all their upgrades will be released shortly as well.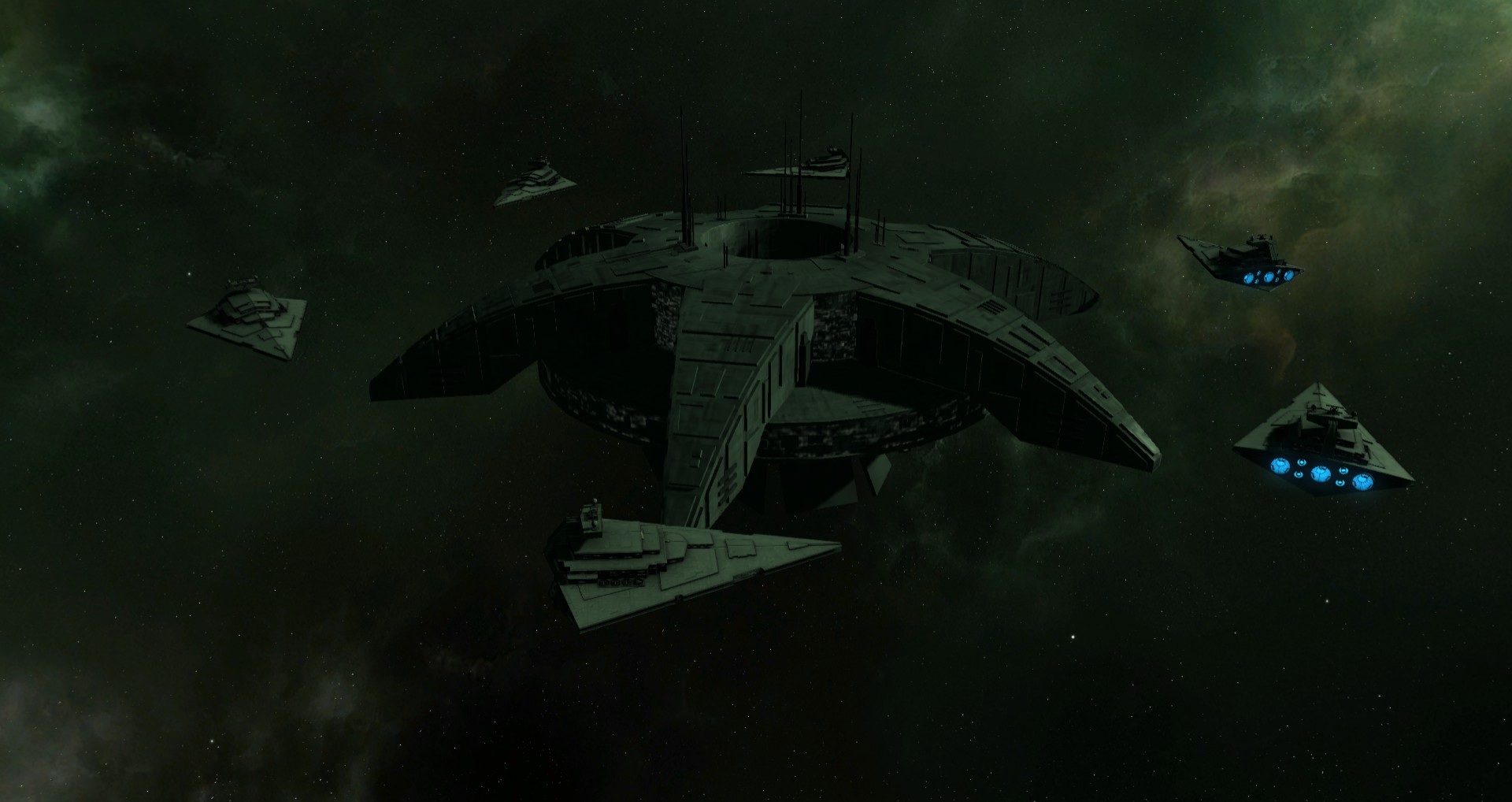 Similar changes were made in Star Wars: Interregnum, with the Rebel's Listening Post and the Empire's Resupply Fleet abilities becoming research only, and the Rebel's "Starfighter Swarm" starbase ability now getting unlocked with the standard hangar upgrades.
Mandalorian Raiders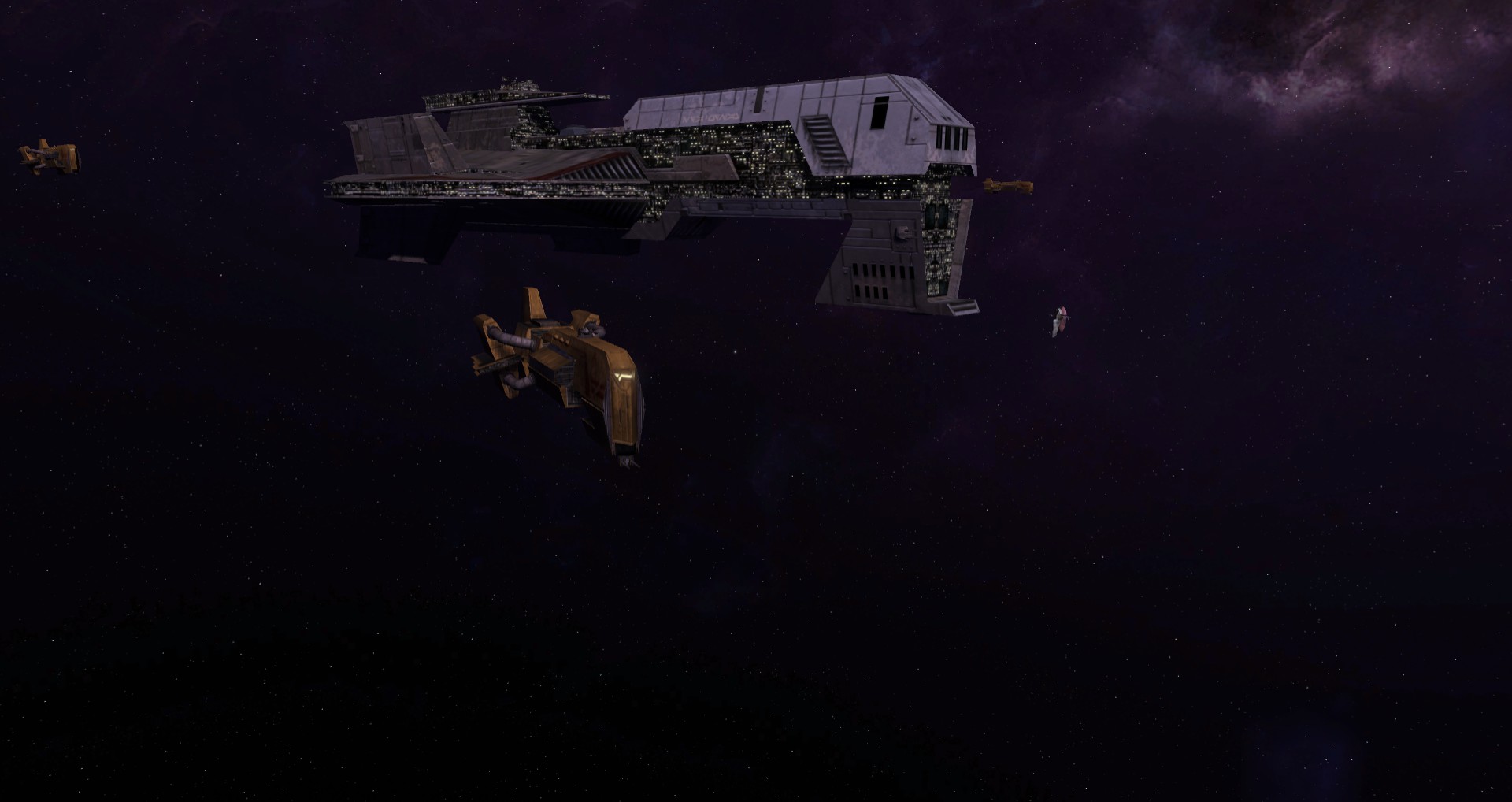 The main draw of this update however is the Mandalorian Raiders for Interregnum. These powerful mercenaries are basically the most powerful "minor faction" in the mod, acting as an extremely unique version of the Pirates in Sins of a Solar Empire. While they will periodically attack players in the game, any Empire that can conquer their bases or even their homeworld (Mandalore) will be able to use their unique ships in battle.
Doing so will not be easy however. The Mandalorians use a mix of their own designs, including the Crusader Corvette, Scyk Fighter and powerful Keldabe battleships, as well as older Clone Wars vessels that have been acquired, including Acclamator Assault Ships, Dreadnaught Heavy Cruisers and Venator Star Destroyers.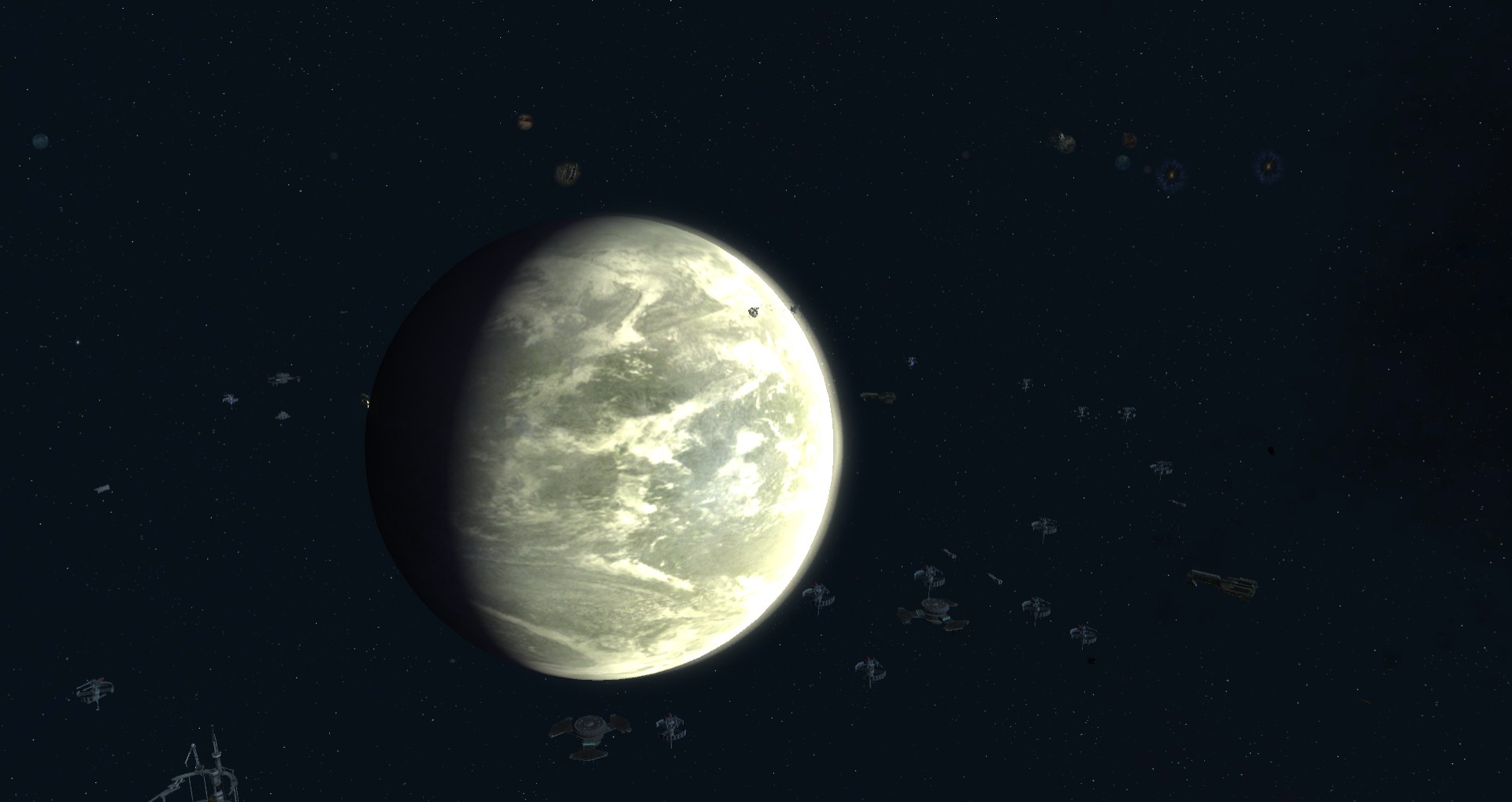 You can find Mandalorians on almost all maps, either from their colony bases or from Mandalore herself (pictured above). The colony bases are now proper planets, and while less defended only allow a few Mandalorian ships to be acquired. They will also provide a single Keldabe battleship as a special "Captain" hero like unit. The planet itself will always have a bonus to ship production and planet defense due to the presence of Mandalorian warriors you can recruit.
Mandalore itself has a chance to appear instead of a base on most maps. It is much more heavily defended, with many capitalships as well as a powerful frigate fleet and a multitude of defense platforms. Conquering it however will let you produce as many Mandalorian ships as you desire. It also contains a very rare resource, Beskar, one of the best Metals in the Star Wars Universe, which greatly enhances your ship construction as well as Metal and Trade income.
December Festivities
As most of you are probably aware, December always brings a multitude of major events related to the mod. Christmas and other winter holidays are in full swing, Rogue One has just hit theaters, and Moddb's own Mod of the Year contest is in full swing. Thanks to your tremendous support, Interregnum has made the Top 100 list for the third year in a row. We are incredibly thankful for your support, and if you enjoy this update and want to see more from us, please consider voting for us in these last days of the final round!
I hope everyone has a wonderful holiday and enjoys these updates!