Volition rock if this blog post on idolninja is anything to go by. Apparently according to a chain of emails between "idol" and crew from Volition LA (Jeff Thompson, the Studio Director of Programming, Alex Mejia and Steve Jaros), mod support will be coming to Saint's Row 2 and 3 as a "test run" in the lead up to Saint's Row IV release. To quote idol:
So, what does this actually mean to the average Saints Row player? In simple terms, the modding community will finally be able to create and offer new clothing, new vehicles, new guns, new npcs, new missions, and even new world geometry which will greatly extend the life of the series and enhance the Saints Row games in ways we never even dared to dream of.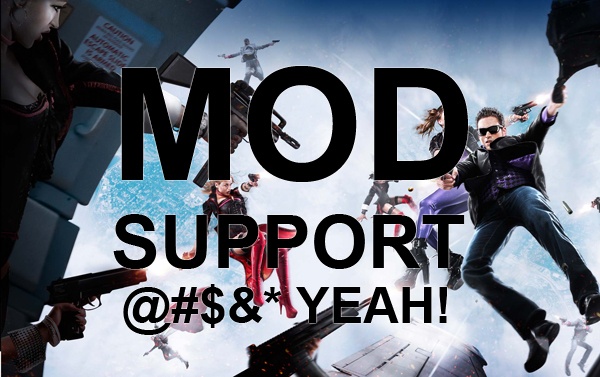 Huge thanks go out to the gaming community who pushed this (and idol the primary architect), no doubt this is a decision that Volition will be reaping the rewards from once the work is done and the tools are out. For discussion check out the modding wishlist thread. Very exciting stuff, with PC gaming stronger than ever it's great to see developers returning to their roots and bringing modding back!
Source: PCGamer