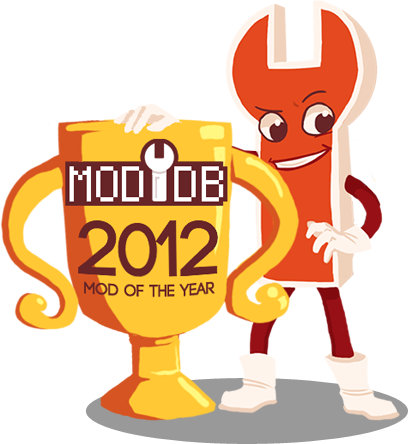 Hello Eastern Front fans!
It is this time of the year once more! How fast the time goes... the Mod of the Year 2012 is here! We are at the Top 100 competition right now, let's advance to the next round!
To vote for us in MOTY please click here.
When you click on the link above you will be redirected to this section: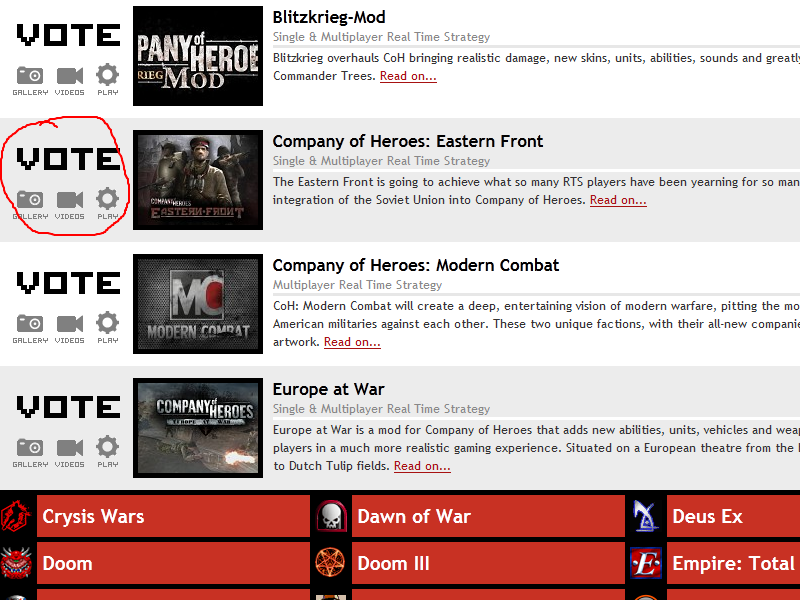 Then click on VOTE over our entry and you will know you voted because it will appear like this: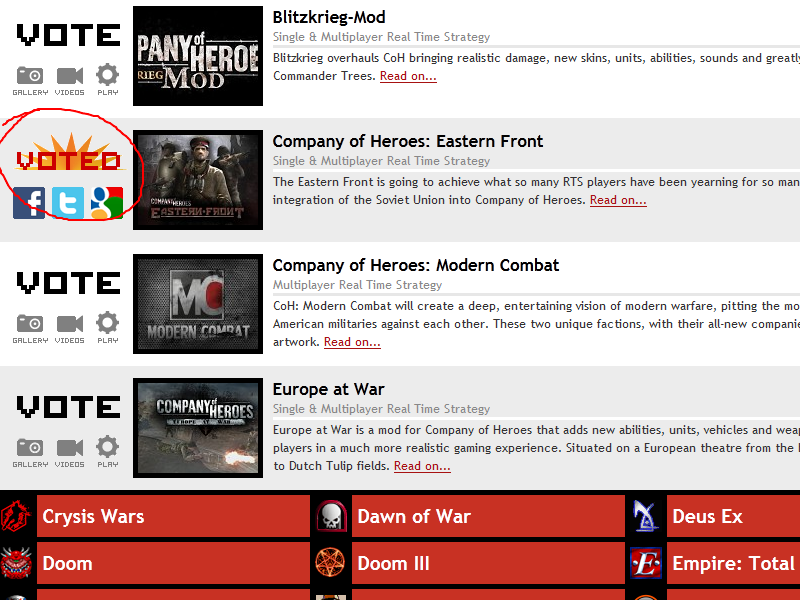 You can cast your vote a single time for any mod you like, so it is not limited to one mod only.
Thanks to your support we have been around one year more and in a way to say thanks, we have prepared some surprises for the next days, but right now we will unveil this: We are now on Steam Greenlight!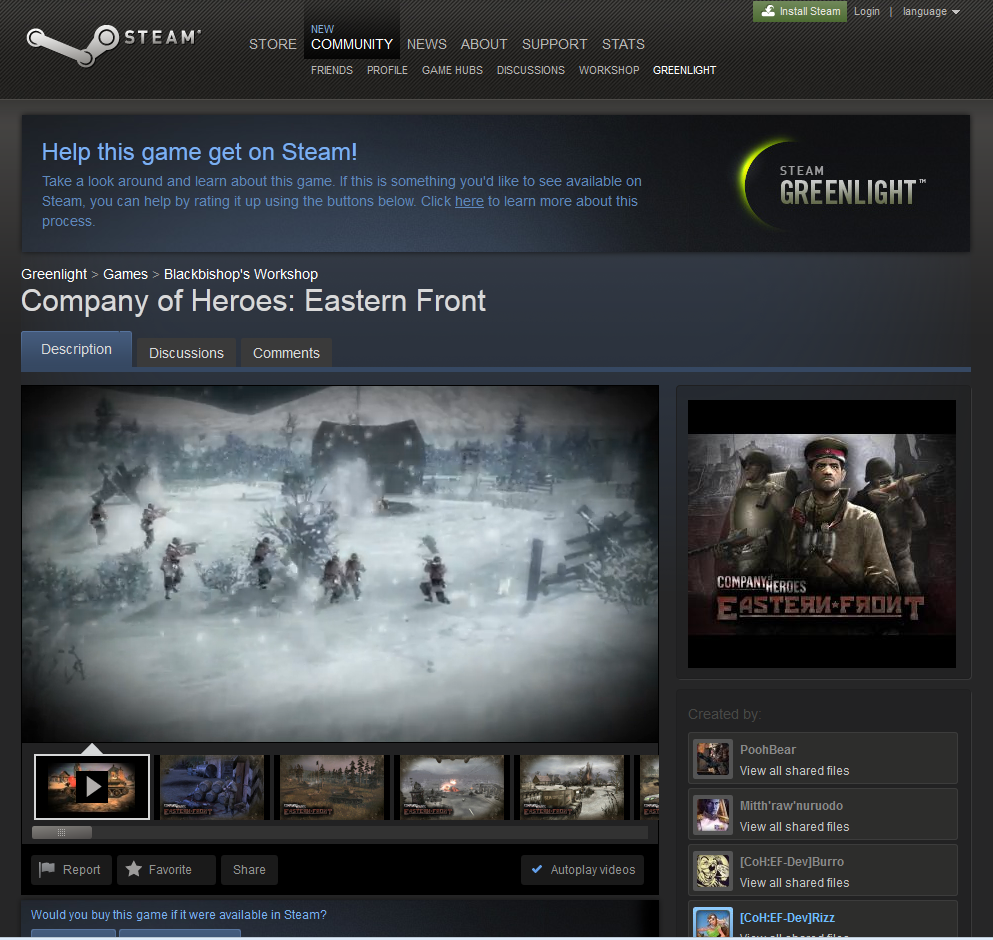 Probably there are some players than already heard about it. To check our project, you can visit this link. You must be logged in to vote though. Remember, Eastern Front will remain free regardless it goes live on Greenlight.
Right now we are trying to set up everything for the Beta, in order to be started this month, however, we have too many things to do and very few time to commit... we'll do our best guys ;). Also, we have some models finished, than I'm sure a lot of players were expecting to hear of them:
Also, we would like to wish good luck to our brothers from Modern Combat, Blitzkrieg Mod, ZombieMod, Afrika Mod, The Great War.
Thanks for your support! May the best mod win!