WARNING: GIF EXTENSIVE
Before doing this announcement, a big thanks to Graion Dilach and to ApolloTD, who gave their support and knowledge to make this project real. And now, I present to you, Nomad Galaxy: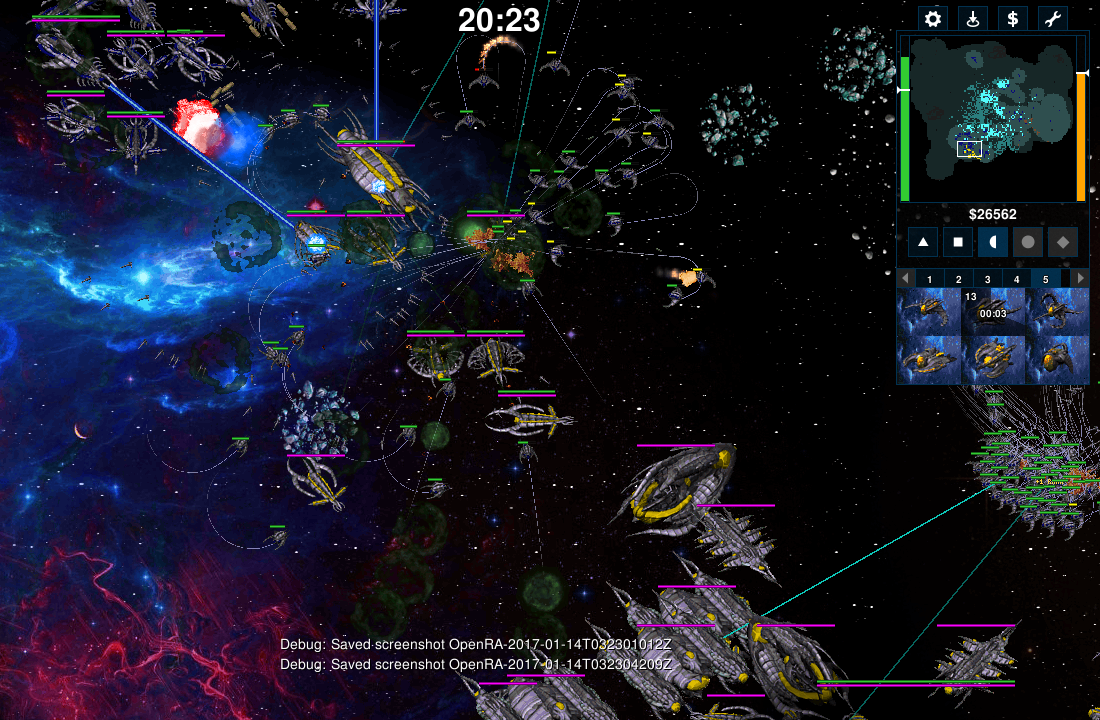 As you can notice, this is a space mod built on the OpenRA engine, the project has two goals in mind, the first is to create a game that has not been seen in ORA before, and second, to create a game that is independent from any franchise.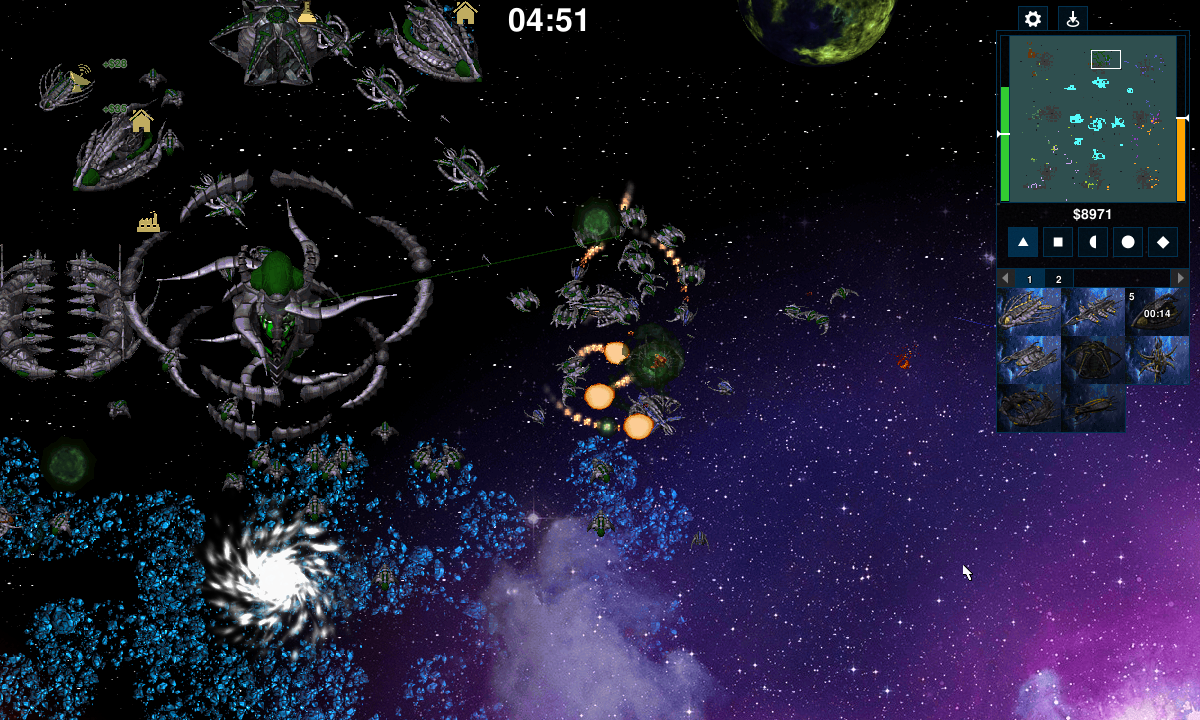 The gameplay itself is a merge between Homeworld and Command and Conquer, your bases are now fleets which are no longer static, the buildings have been replaced with civilian ships that cover the basic needs of a fleet, like sensors, resourcing, production and tech, and you also have military ships that you have to use to defeat your opponent, these ships come on four sizes, similar to Homeworld (Fighters, Corvettes, Frigates and Capital ships). The game offers a simple rock paper scissors logic that has been always seen in these kinds of games.
The map themselves don't have any barriers, but they are meant to be filled with anomalies or hazards, whether it's asteroid traffic, nebulae, planets, unstable objects, it's the player who must know where to place their forces to make sure he gets the maximum advantage from the environment.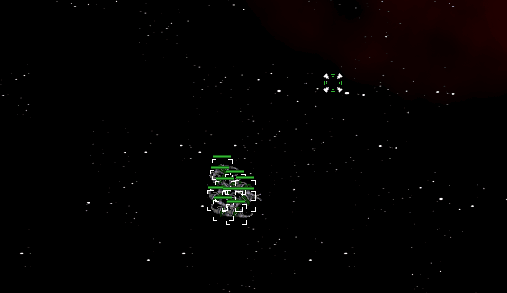 Finally, the factions, currently there is only one enabled but I have the plans to add two more into the game in a similar fashion to Conquest Frontier Wars or Starcraft, (Human, bug aliens, technological advanced aliens), these factions should have small differences between each other, mostly stat differences plus one special trait or ability here and there, but not too many, since that's not all.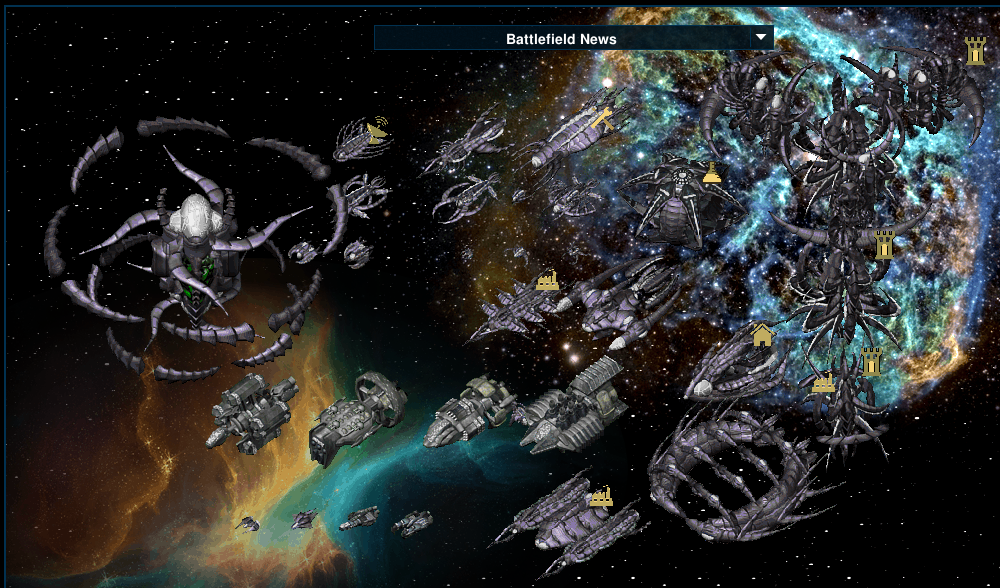 I also want to add a subfaction system to the mod, similar to how Emperor Battle for Dune did it, basically, you have a pool of mercenary factions that offer unique units each, and you are limited to select 2 each match, my goal here is to give each of the subfactions skills related to a topic that the main factions do not have, so say, one of the mercs is specialized in cloak technology, another is good for fortifying positions, and so on. Currently I have 4 of these sub factions, and wish to add more. So, this is it for now, I hope you enjoyed it.