Hello again!
Our New Trailer is live!
As promised in the previous Devlog, we've launched a new trailer! Check it out:

Tell us, which part you liked most?
End-Level Screen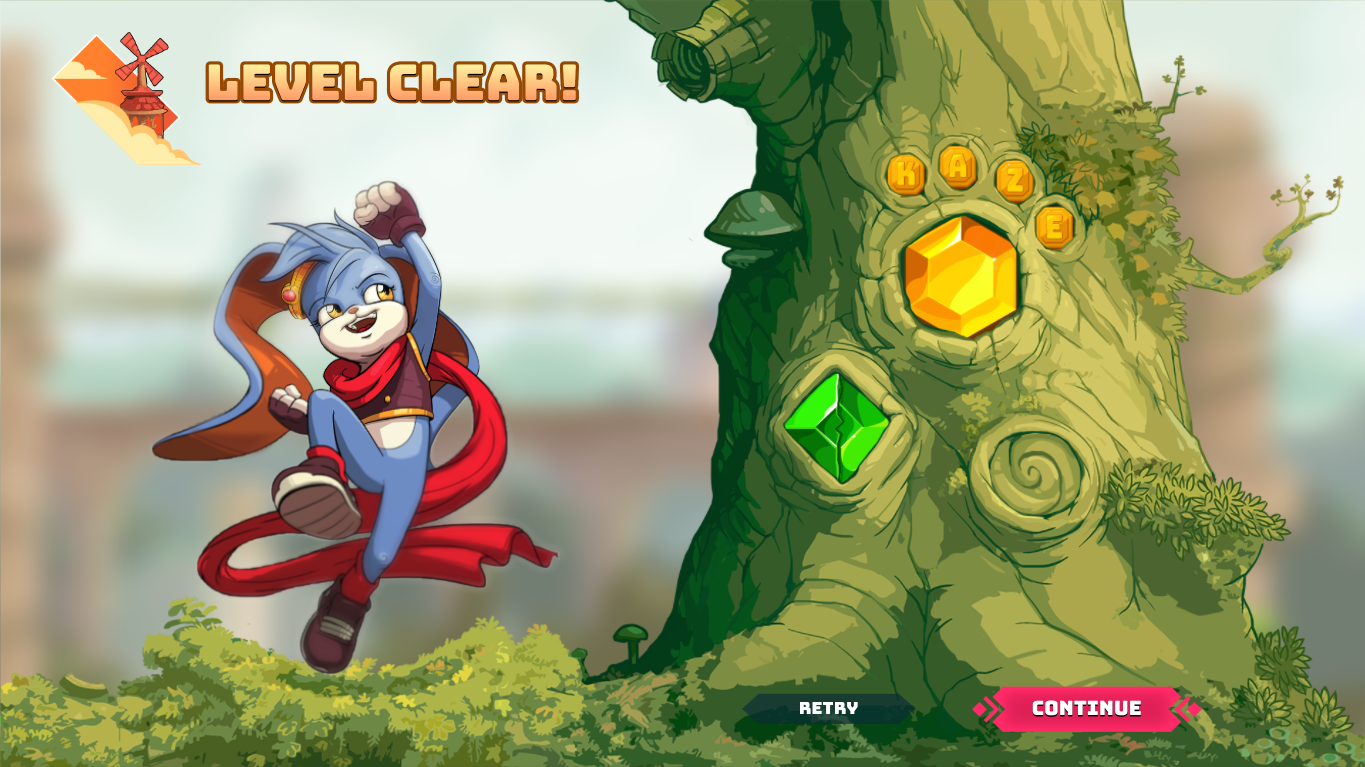 Our team finished the end-level screen! This screen will show all of the collectibles and secrets you got in the level. What do you guys think of it?
---
BIG Festival 2018
As some of you may know, we went to the BIG Festival 2018 last month. BIG Festival is an independent video game festival that takes place every year in São Paulo - Brazil. We had a booth there with a playable demo, so some of you guys were able to experience the game for the first time!

This was a great experience for us because we received a bucketload of really helpful feedback from you!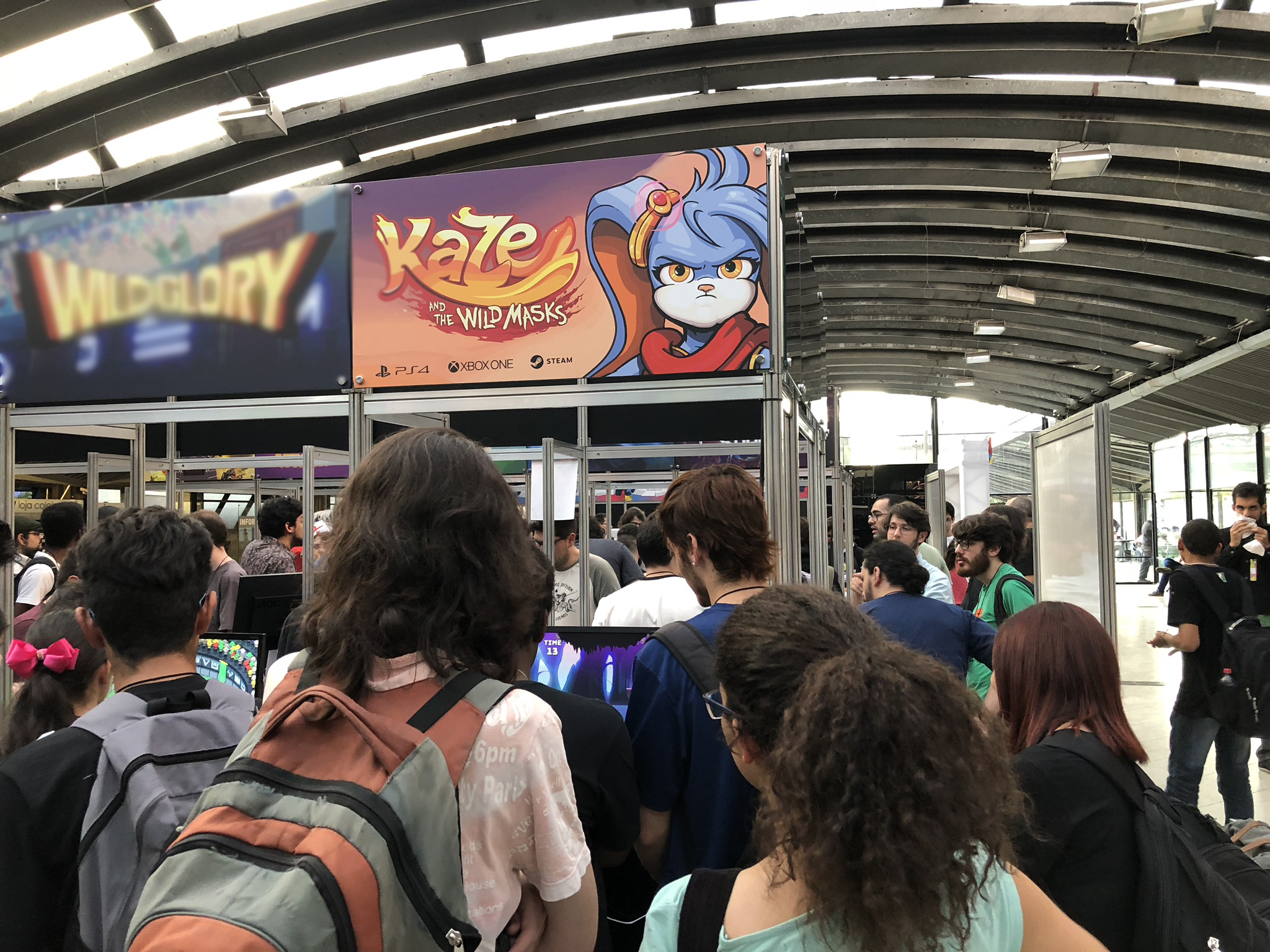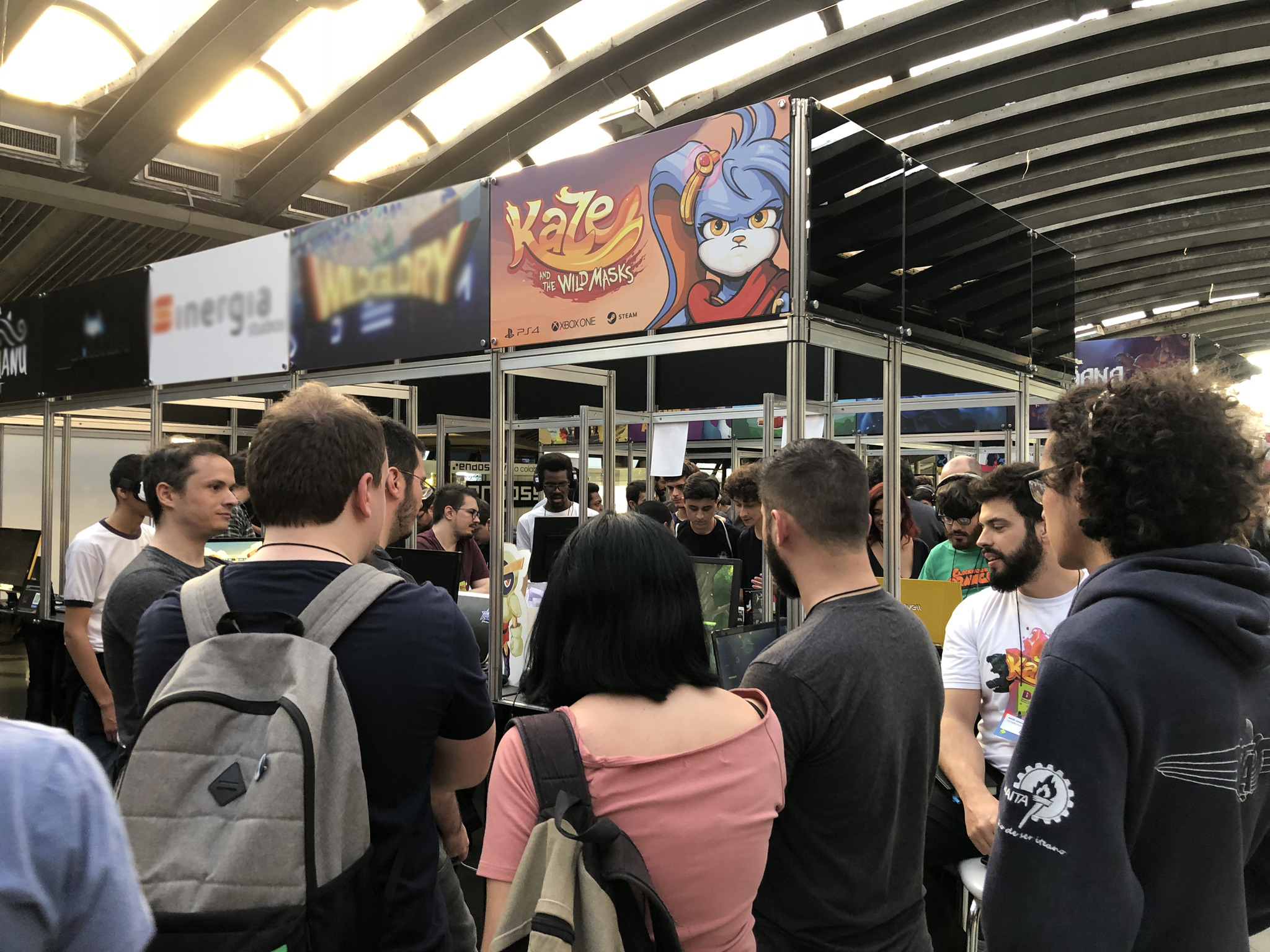 These were some of the crowdiest moments! Most of the players wanted to complete all the demo, which consisted of 3 levels and a boss, and even then, they've always wanted to play more to get all of the collectibles! This is really great because it demonstrated that we are on the right track.

This booth was only made possible by some of our amazing team members: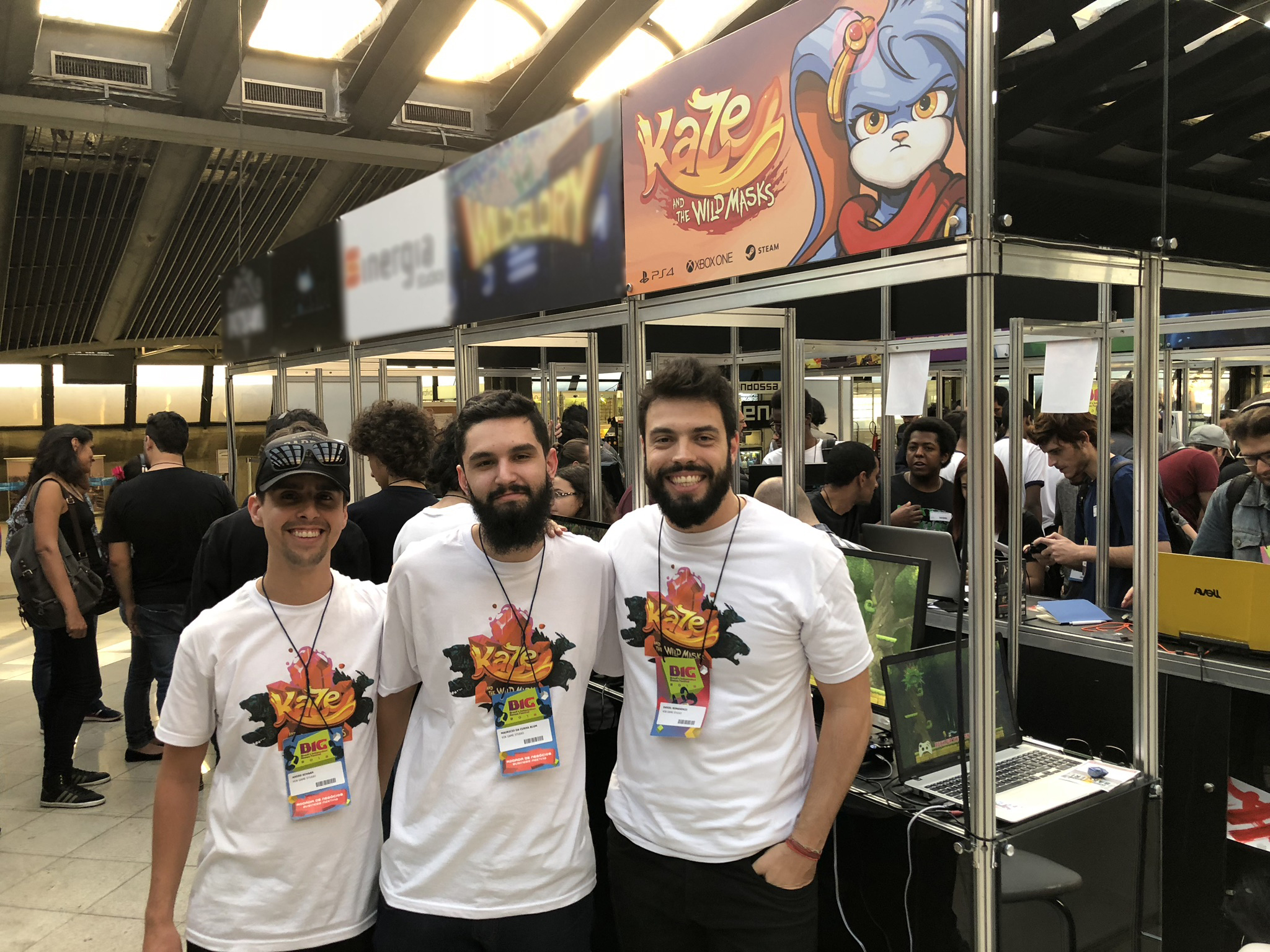 From the left: André(@andschaan) - Producer, Maurício(@BigPanDev) - Associate Producer and Daniel(@romanenco) - Lead Artist.
---
That's it for this devlog!

Please send us your feedback so we can continue to improve even more!

Also, we have a Steam Page up and running with Kaze there, be sure to give it a look =)

Steam: Store.steampowered.com

You can also subscribe to our newsletter to be the first to receive these updates

Newsletter: Playkaze.com

Until next time!