New version is (almost) here !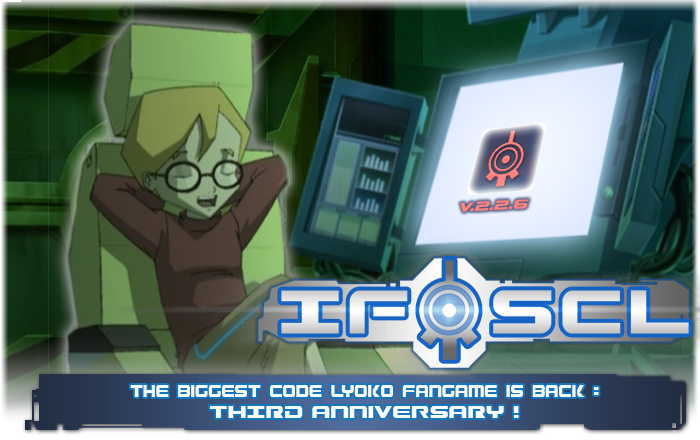 At last ! Let's celebrate the Third Anniversary of the IFSCL !
Soon on IndieDB server and CodeLyoko.fr server, by the hand of Immu, the new version of the IFSCL !
DOWNLOAD AVAILABLE IN A FEW HOURS.
Previously, servers had been overloaded on both websites (too many people downloading in the same time makes files gets corrupt when downloaded) thanks to be patient ;)
REUPLOAD WITH BUGS CORRECTIONS IN PROGRESS, WILL BE AVAILABLE IN A FEW HOURS
Codelyoko.fr
Indiedb.com
(forget about indiedb, too long)

It's a version that only keeps 2 langages this time, so the release gets faster. With that version, many good bases have been installed for IFSCL, about superscann, energy usage, Xana IA, or even lyokowarriors costumes that finally might come faster than planned!
Don't forget that many informations can be found about IFSCL future in the two last news !
Here is the list of all the new features you will see in the new version :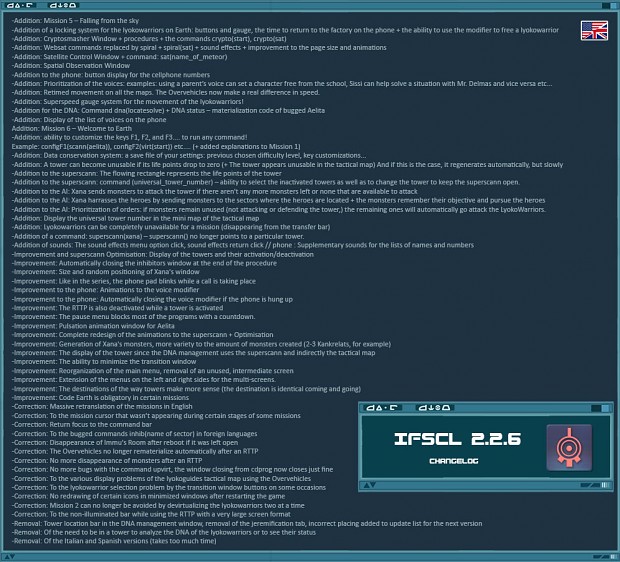 Also don't forget to check out the new trailer !