IMPORTED FN FAL/CAL
When I examined the beautiful FN FAL model of Pete Conneely I just fell in the love with the weapon.
It is actually a hybrid of the FN FAL and FN CAL. See the original model here: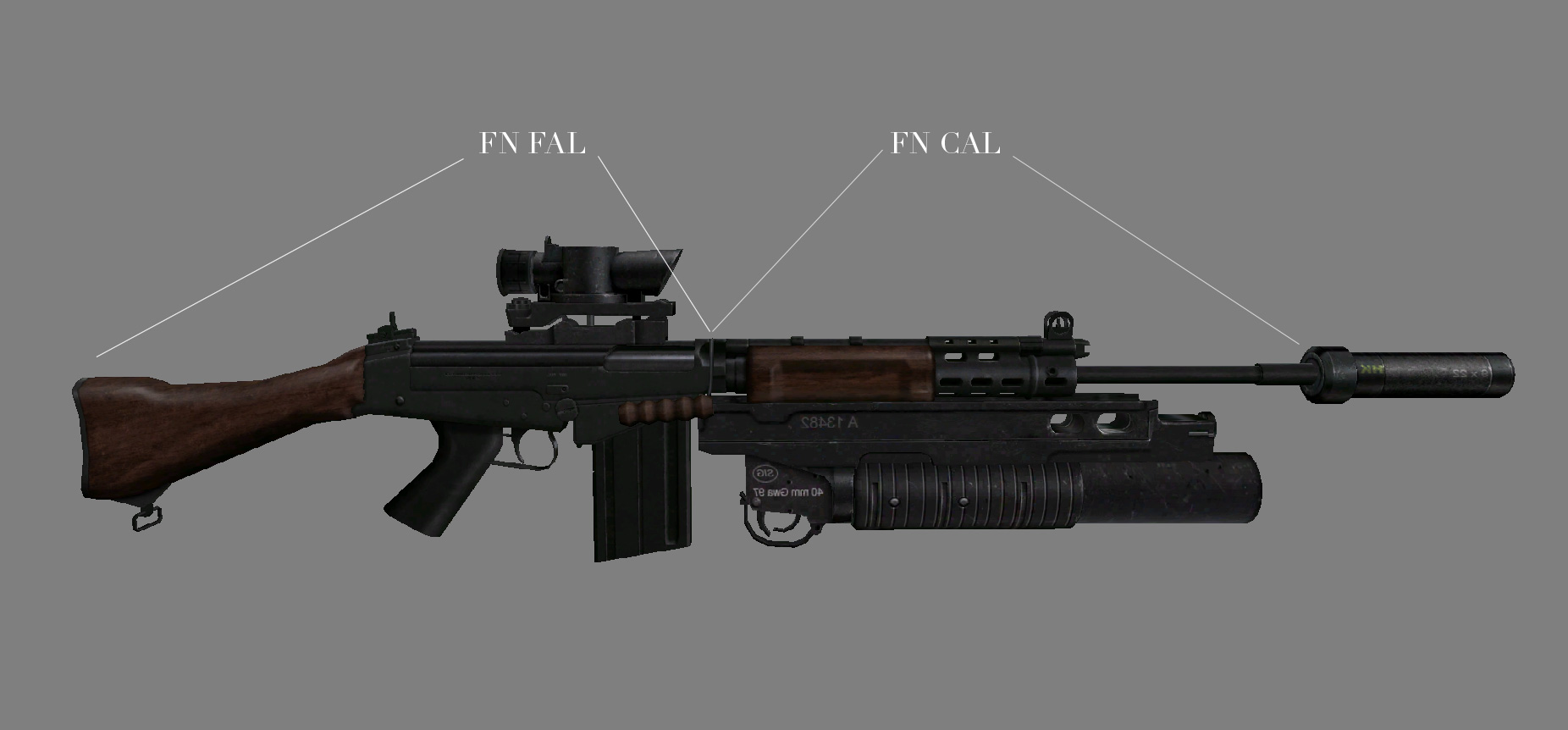 - - - - - - - - -

MADE IT UNIQUE
Then I optimized the textures for a very unique look and gave it new cool sfx and configs.
The position of the model and hand animations have been polished also.
This special model version was introduced for MISERY 2.0 as "Azzasins FAL"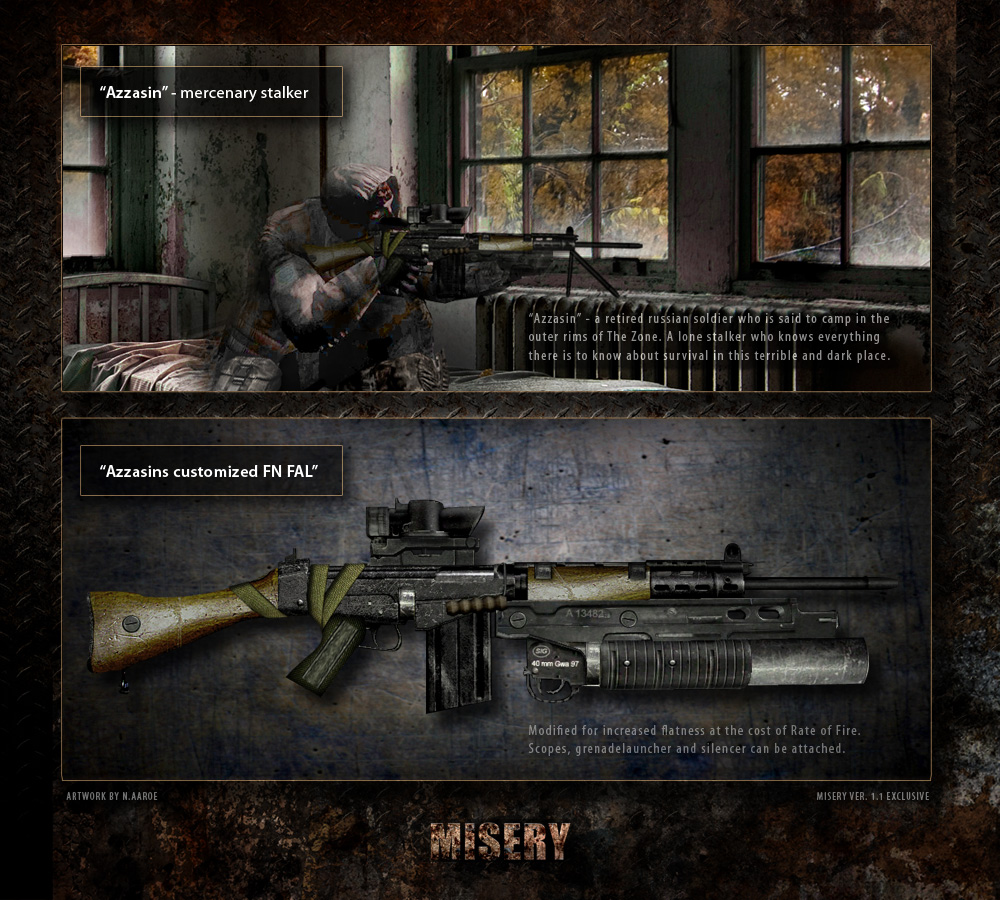 - - - - - - - - -

5 VARIATIONS
With the introduction of New Ordnance I was inspired to do variations of the model.
-You know that special itch where you just HAVE to do a certain artwork?
So I researched a bit and came up with 5 different profiles for this weapon: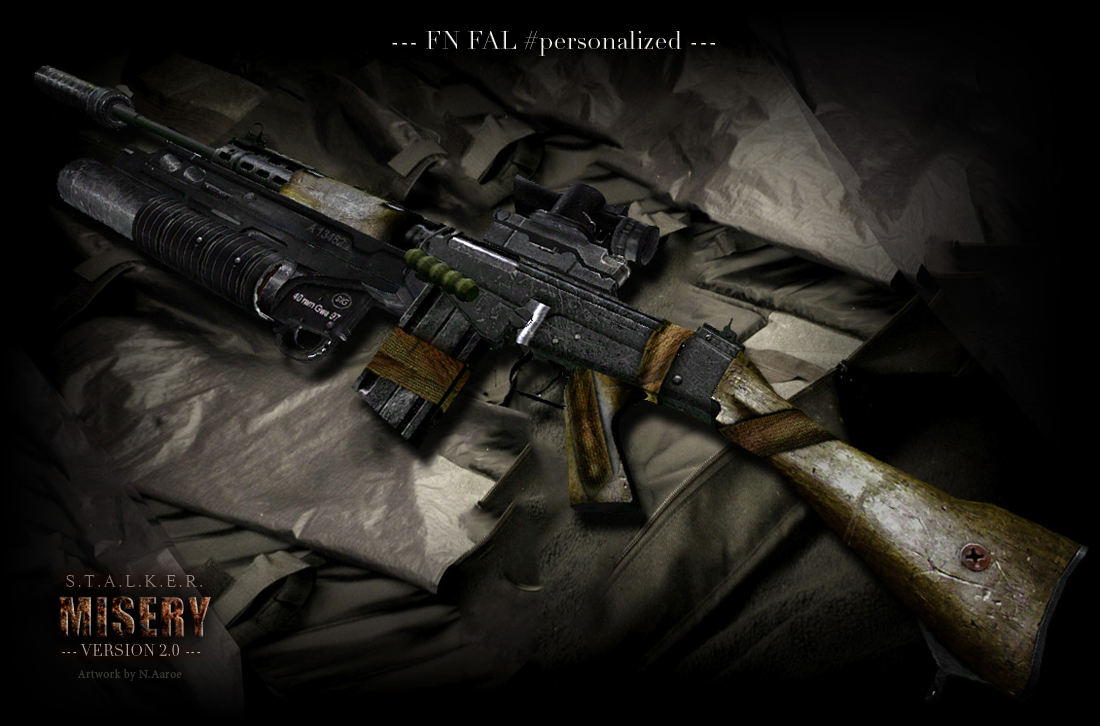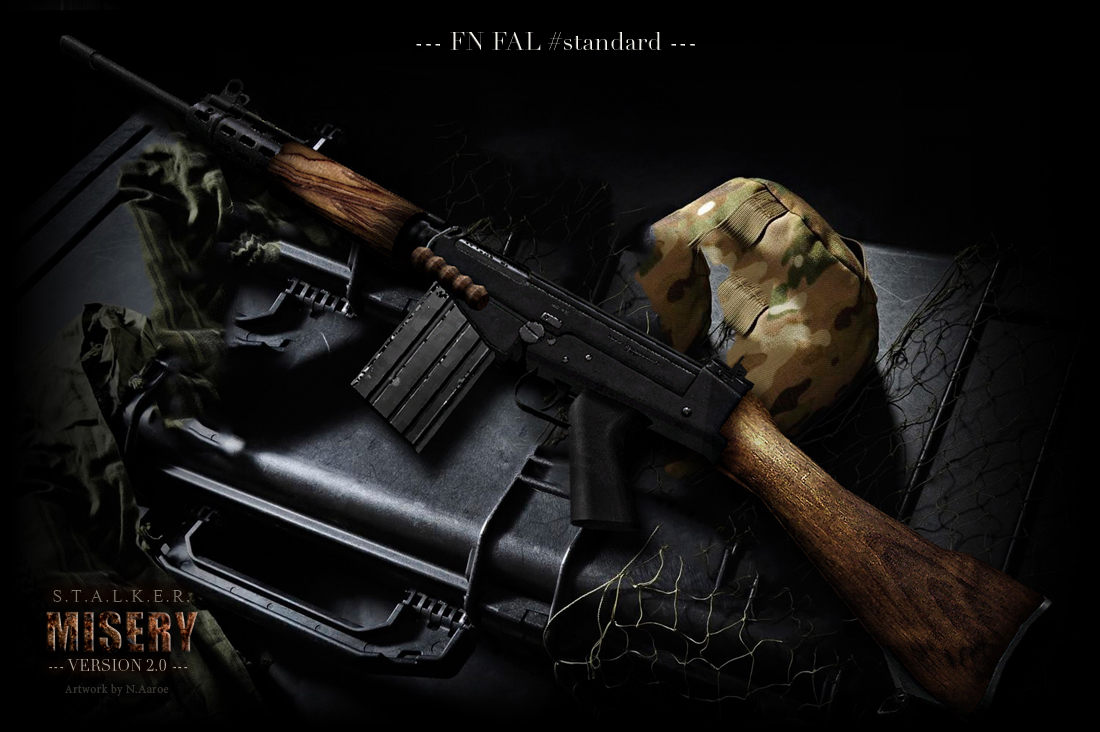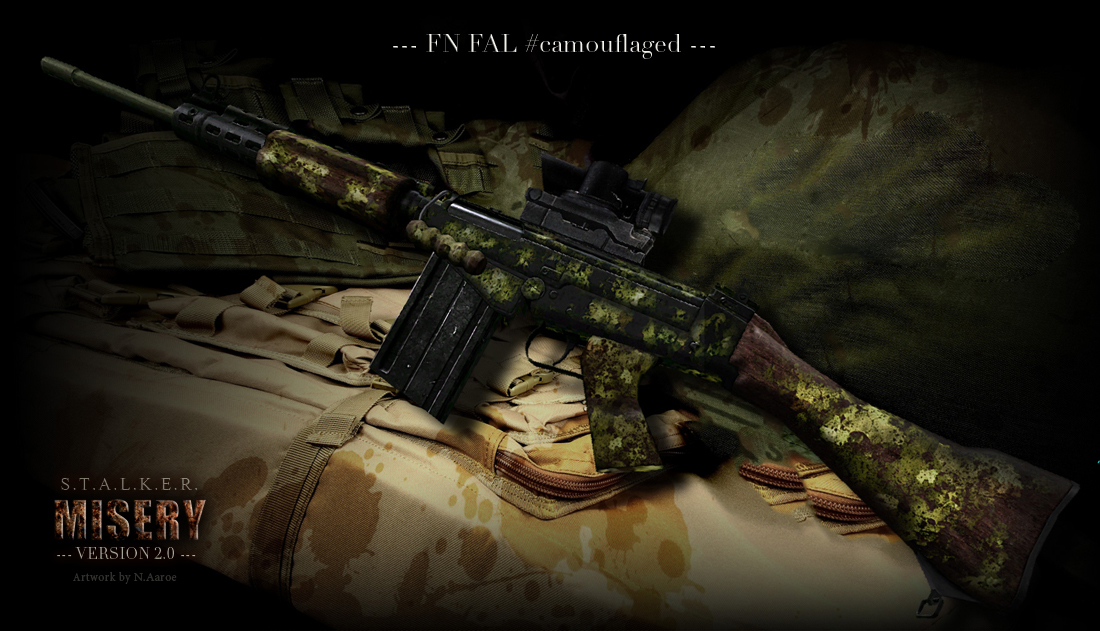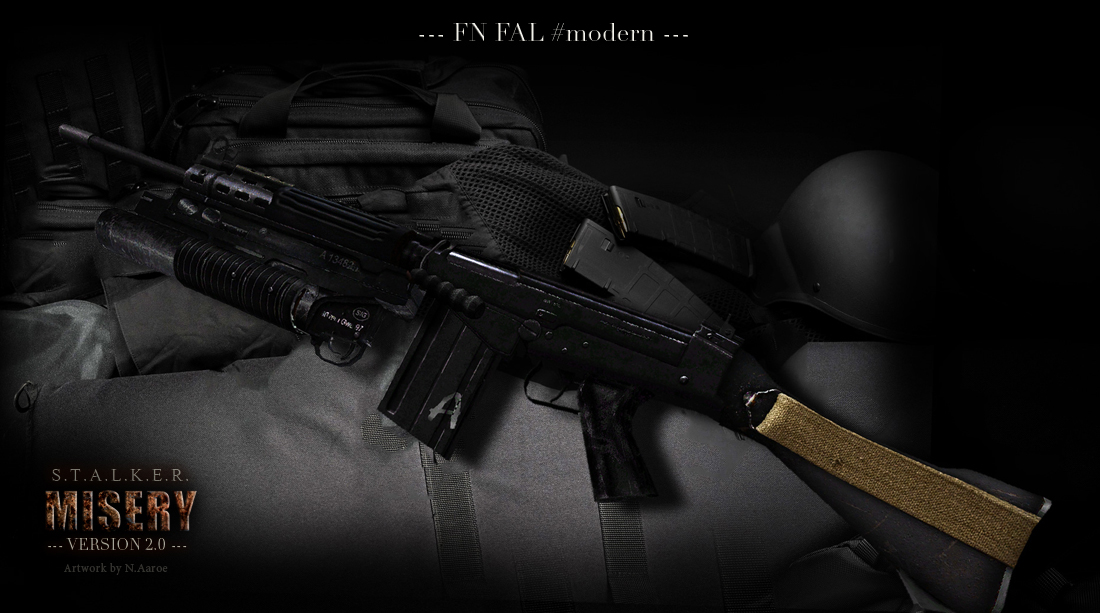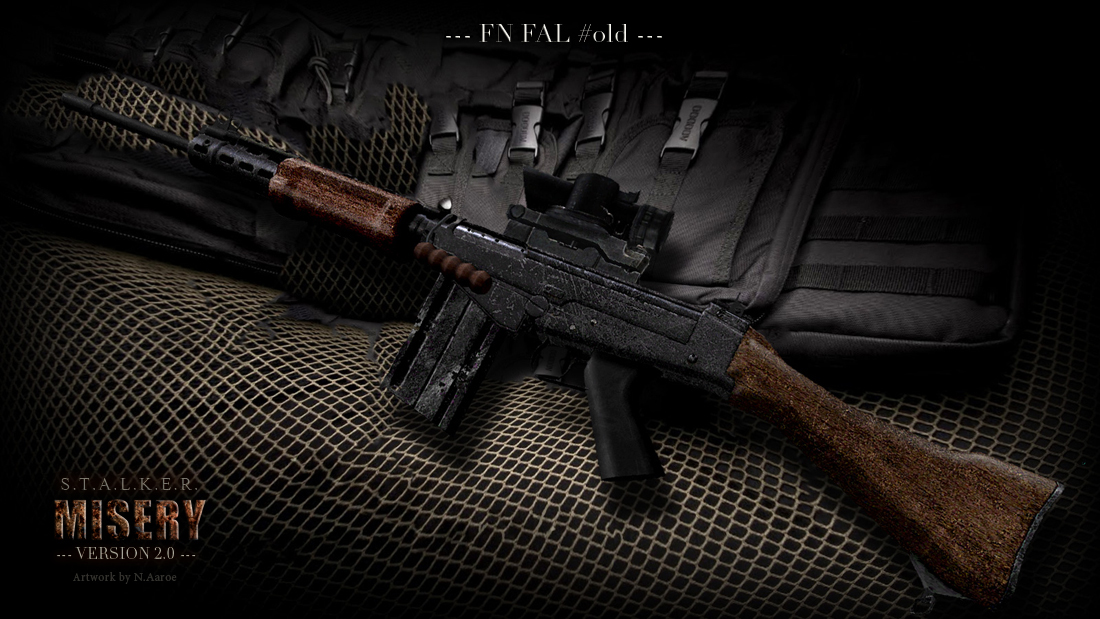 All models are able to use grenadelauncher, sound suppressor and scopes
- - - - - - - - -
- - - - - - - - -

THE MISERY DEVELOPMENT TEAM
In case you are interested the [active] MISERY development team is:
N.Aaroe, trojanuch, CrommCruac, _xXxTWiST3DxXx_, alundaio, [TZP]Loner1,
BioShocker, David.m.e., Simbalime, ScarabParamit and Sowexly.
We are supported by Magnefy, 0800 and other cool people.
See Q12 in the FAQ for more credits

Best Regards, N.Aaroe