Hello,
We made it to the Top100 mods in 2009, isnt that awesome?!?
We´re really thrilled about that, honestly. Great news for us first-time releasers. So thanks to all of the people who voted for us AND supported us in the development of Flesh! I´ve learned to recognize a few new nicknames and faces from the mod´s profile, so thanks to all of you!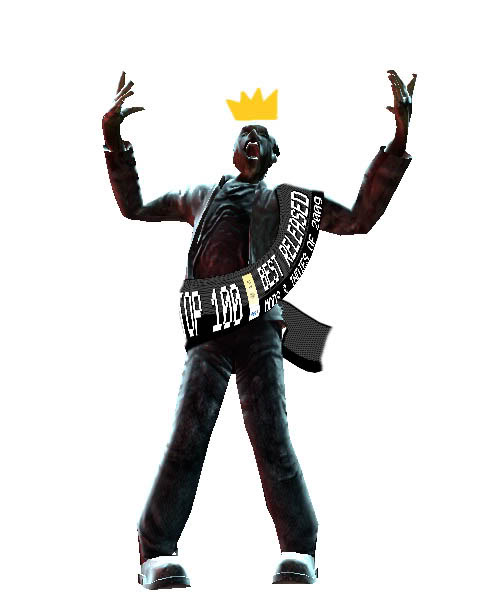 (Zombie with a surprisingly silly walking style is now really happy)
Flesh on other websit

es
:
Not only did we make it to the Top100, there´s also a fair amount of Flesh articles all over the internet, which Im really happy about. Keep em coming, because we love to read these. I´ll add to the front page whenever more comes.
Resolution-magazine.co.uk <- Review of Flesh, I really liked this one
Halflife2.net <- Interview with me at HalfLife2.net
Podcast17.com <- A LONG interview on podcast release, both me and Jesse are there. This honestly was the hardest part about doing Flesh (with my thick accent =D)
Moddb.com <- Rawket´s review of Flesh, thanks!
PS. German audience, do get a copy of the next PCGames-magazine when it comes out.. It might have Flesh in it, I want to know. That´ll be cool.
Flesh mirrors and downloads:
And just to clear things up, here´s the download links for Flesh.
Moddb.com <- Latest (its 1.1 really) version
Fleshmod.com <- Also available here
Strategyinformer.com <- StrategyInformer´s link, thanks!
Atomicgamer.com <- AtomicGamer´s link, v.1.0
Atomicgamer.com <- AtomicGamer´s link for the critical patch from 1.0 to 1.1
A Fix for the "black holes" graphics glitch:
The mod remains rather buggy. If Flesh looks weird on your PC, like you have "black holes" and sort of an blurry image on the mod, you´ll just have to force Directx8 on the mod. This happens by adding "-dxlevel81" into the launch options, which you can find here: Steam interface -> MyGames folder -> Right click on Flesh -> Properties -> Set Launch Options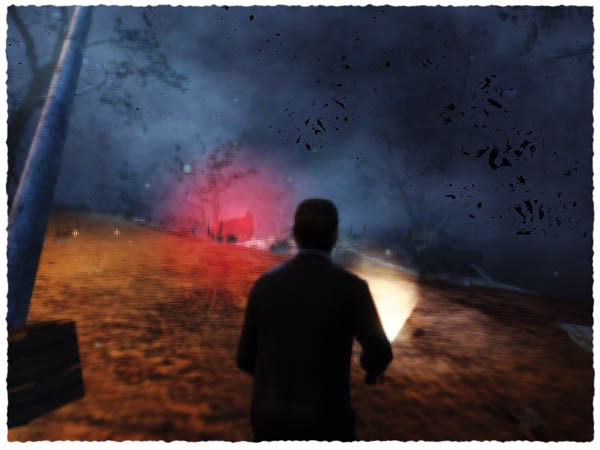 (
note: if you use DirectX 8, the graphics wont look like in the screenshots
)
Future plans on Flesh:
So I´ve tried to stay off Flesh for a few weeks now, to catch some well-deserved rest. With varying results really. But anyways, there´s still work left to do, even after the initial release. Im planning on creating a updated version of Flesh, where I´ll add more visual clues AND subtitles, so the game works better for deaf people. Well and getting rid of various bugs and issues. Also, Jesse is working on a Flesh soundtrack, with some good quality mp3´s, so that´ll be really wicked. So yeah, we´re not done yet.
On other news, we´ll start working on THIS mod.
They already released some of my concept art, so do check out.
Ohhh and remember to vote for us in MOTY!!!
If you want to vote for us, here´s how you do it. Click the link below, scroll down, click Half-Life 2, then scroll down and click "vote" next to Flesh´s line. The competition is really good, so we´re truly honoured to be ranked there with mods like Fistful of Frags, Dear Esther, Orion, et cetera..
Moddb.com
´till later
-Henri