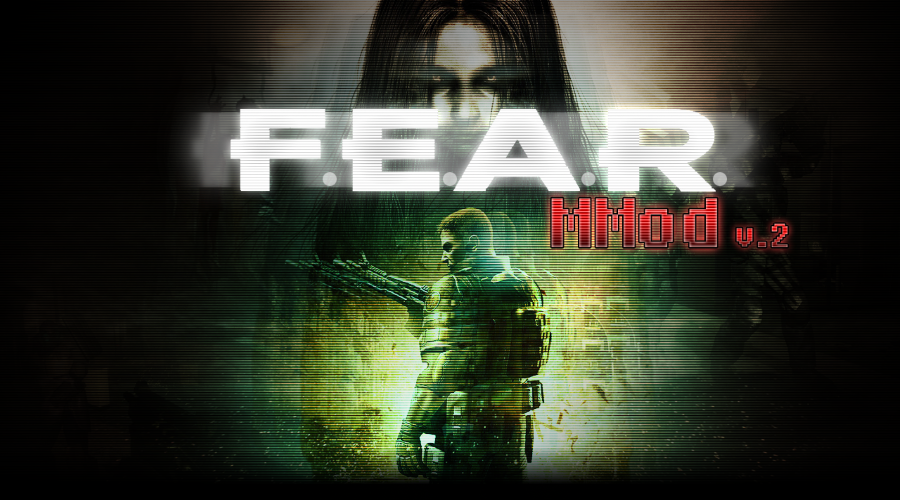 F.E.A.R : MMod V2 - Release!



Hey F.E.A.R. Fans, this is Gunship Mark II, again.
It's here, even if you didn't expected it, let me get you on course what's new!
It's been a while since the first release, and i wasn't really all that impressed with it. It had some odd bugs, balance issues, balance mistakes and few effects i really wanted to improve. So i did. I decided to take a short break from other stuff and finish what i started. Let's have a brief look at what's changed and/or what's new!

1) Even more muzzle flash hacks, added new smoke and sparks, fixed rifle muzzle flash.
2) More gore hacks, more blood, better blood decals by dDefinder1.
3) Pistols and SMG no longer gib/sever enemies.
4) Lots of new sounds for everything.
5) AI tweaks, for real this time, now it's more tough and aggressive on higher difficulties, even on moderate.
6) Totally new weapon : Laser Machine-Gun, no fancy names, just bad ass lasers piercing through your helpless ( not really ) foes. No need to cheat to get it, you will be given it on second mission, you can drop it any time if you want, but be warned, you won't be able to obtain it anymore.
7) Ammo balance changes, you'll get more ammo on weapon pickups, but not so insane like last time, so it's cool.
8) You can carry only 4 guns now, all of them was a bit overkill i feel.
9) Fancy new effects for Ion Cannon, Tracers, blood, and a lot more!


And much more of which i forgot about, just play the mod and you maybe find which i forgot!

Installation instructions are in download, so read them carefully how to install and play this mod!
Let's finally go to media, here's fancy trailer which i made!
Here's some in-game shots!
Here's short gameplay video!
If you like my work, please consider supporting me on Patreon, it helps a ton! This mod was made possible with a help of my current Patrons : Motecer and Ad Rian

That is all, Happy Spooky Holidays and have tons of fun!