Hello everyone! Godless is not a story-oriented game. However, it includes a few mechanics to tell about the conflict between the gods and mortals without distracting you from the gameplay.
---
What Is Godless? It is a turn-based strategy with rogue-like elements where you play as the last god of a fantasy world. Other gods were defeated by mortals and you made your goal to take the revenge on them by destroying all continents on the planet.
---
Rich Past
The continents you destroy are not just pieces of landscape. They have past and their inhabitants have unique culture and traditions. All of these will be described in a short preview before invading a continent. For example, you can learn that the fallen ruler of the Antarda kingdom was the first mortal who managed to kill a god. Or you can take a minute and learn what makes Daem'Onio, the most deserted place on the planet, also one of the most dangerous places even for a god. Reading the descriptions is not necessary to understand what is going on, but if you want to see the full picture, they will be there for you.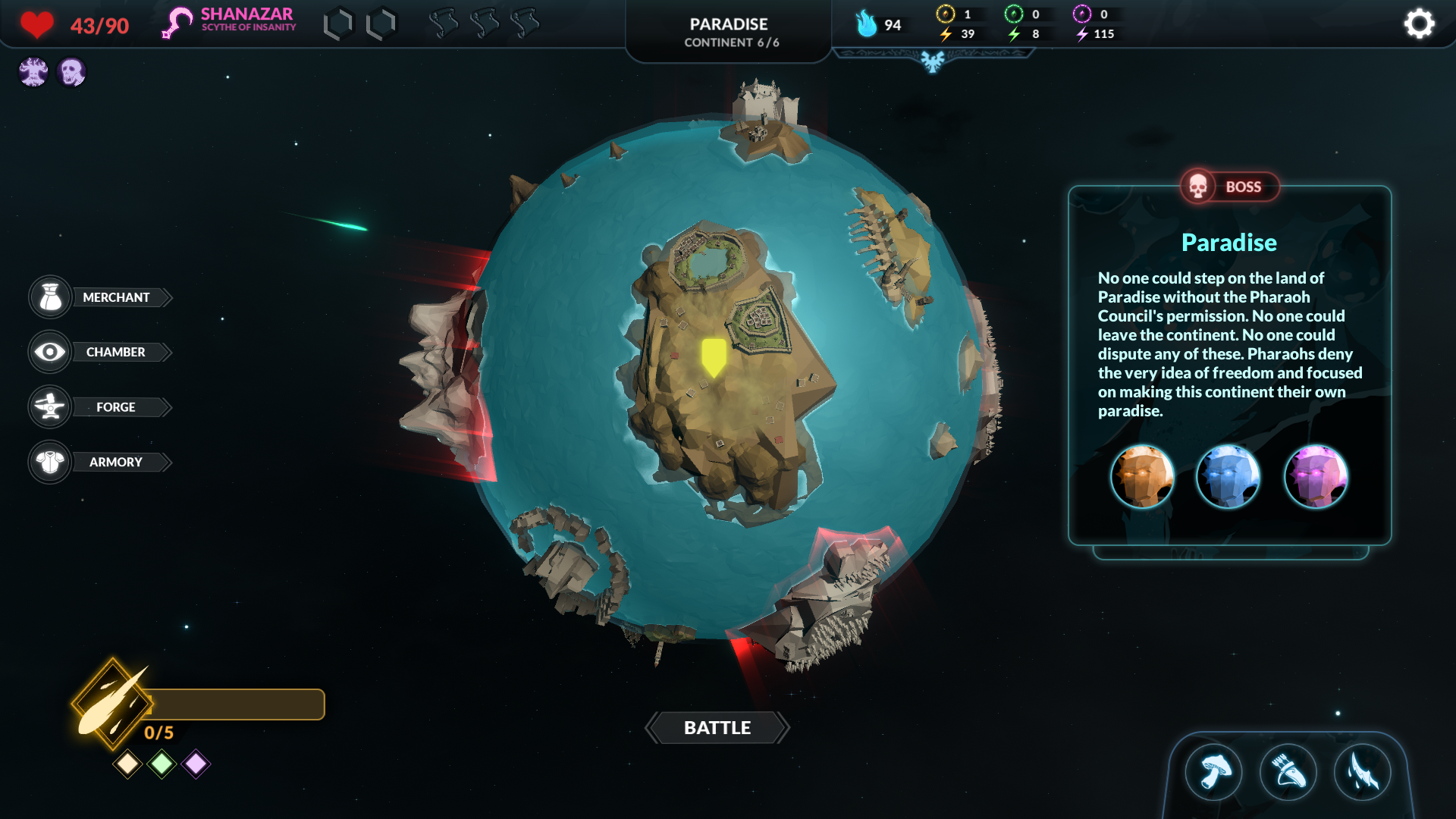 Descriptions (on the right from the planet) will be randomized each match so you will have a chance to learn different things about the continents, which you have already destroyed.
---
Personalized Speeches
Bosses are great storytellers! Right before the fight, they tell you something about themselves or your equipped artifact. For example, the undefeated knight Talvius may admit that Twins, the skyfire axes, belonged to the god of fire, who tried to kill him once. Or you can equip Laynate, the emerald gauntlet, to battle the Sons Of Elements, who are literally the first beings on the planet. It will expose the conflict between two of them as well as the nature of the gauntlet.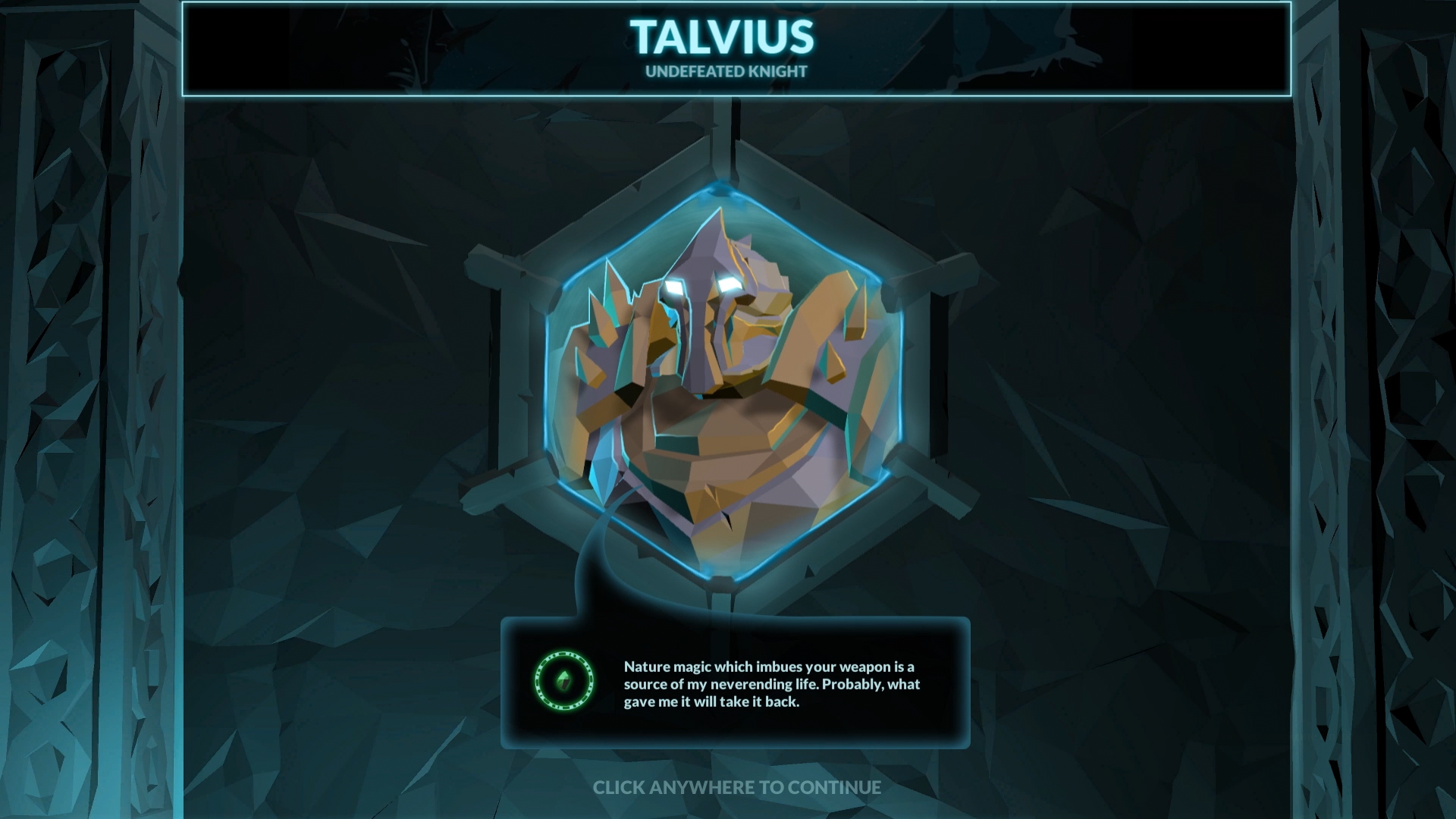 If a boss has nothing to say about your artifact, they will mention one of the elements it consists of.
---
The best part about this mechanic is an additional motivation to try out new strategies in well-known situations. For example, the undefeated knight Talvius has a hard time fighting units with high attack, what makes the artifacts creating them a great choice against this boss. However, Talvius has a few special quotes for the artifacts based on other strategies, which are not typical against him. Looks like another reason to try them out :)
Godless tells stories in many other ways, which I will surely cover in the upcoming articles. Thank you for reading and stay tuned!