Fix and Update
(Mini-Map Radar)
The design of radar is transparent and small radar to be easy to noticed on the left bottom.
The dot icon on the radar will display a same circle shade with different colors for the asteroids and a triangle shape for the missile.
There are for now one voice announcer intro for each level.
The accuracy results have a third voice announcer that reads the player's hit to miss ratio from best, average and poor.
The voice is a female mix with robotic effect that is little of similar to the game character called GLaDOS from the Portal franchise. The dialogue is to create personality to the game.
(Hi-Score Setup)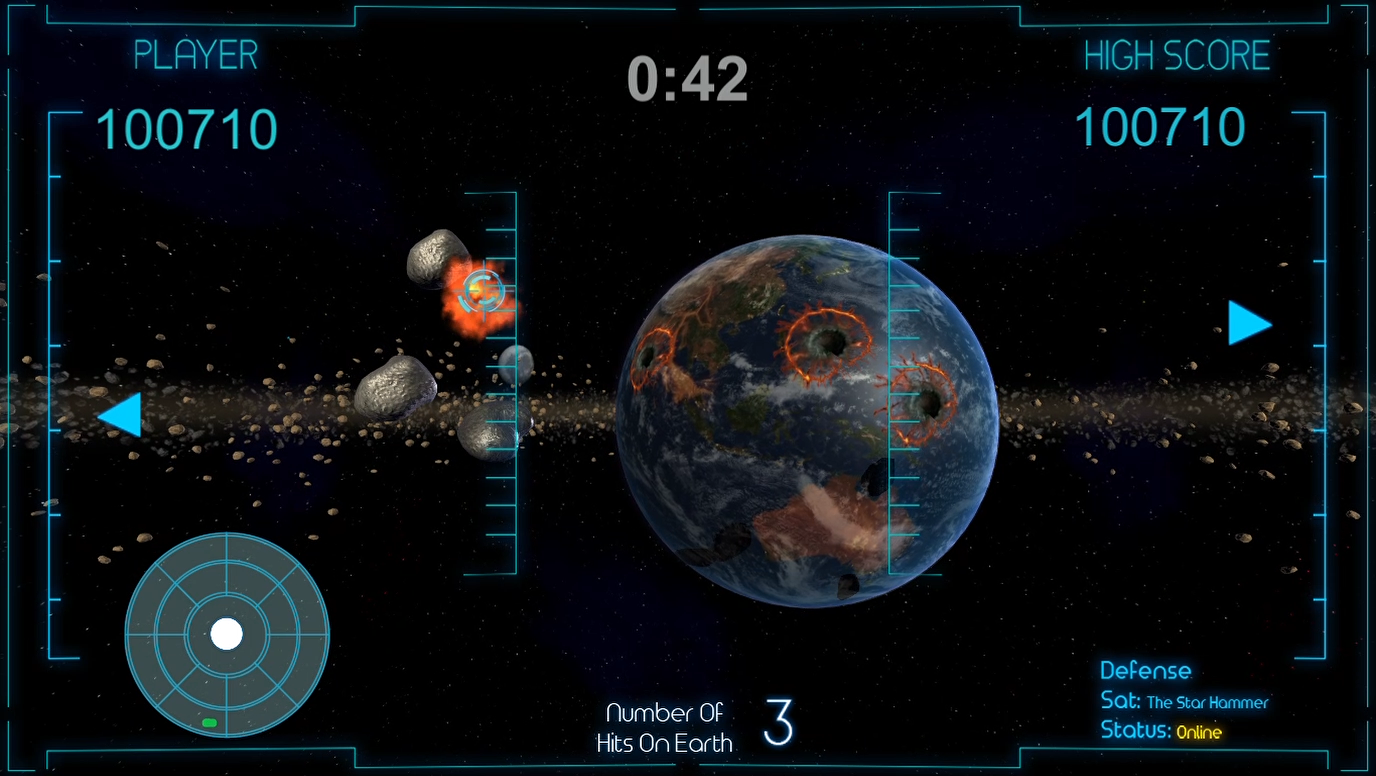 The game's high scorer records the player's top score whenever surpassing 40,000 points that is similar to the classic arcade score setup.

The player's top score will remain even when shutting down the game.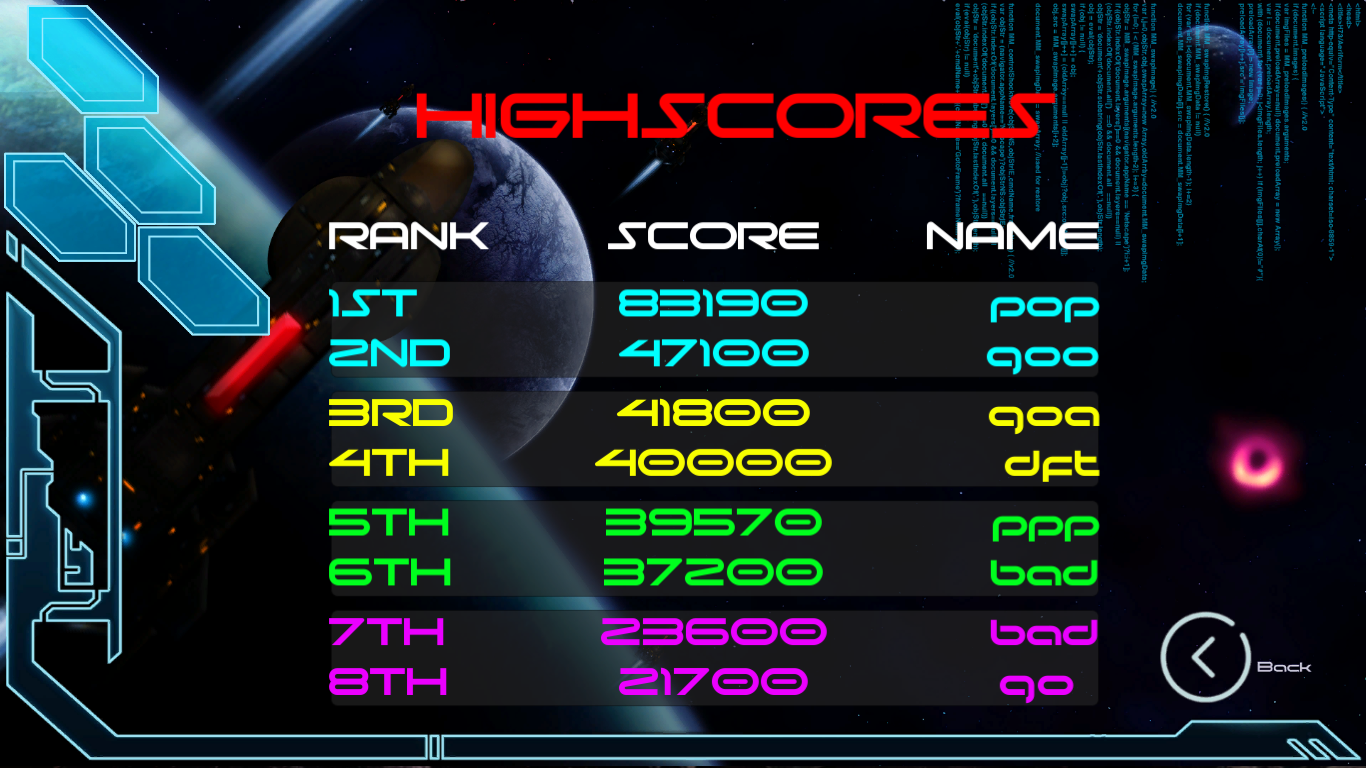 The Hi-Score Menu expanding it's top ranking from 6th to 8th for better chance for multiple players to challenge each other.
The color scheme of blue, yellow, green and magenta on the fonts is to match the color scheme found in classic 1980's arcade games.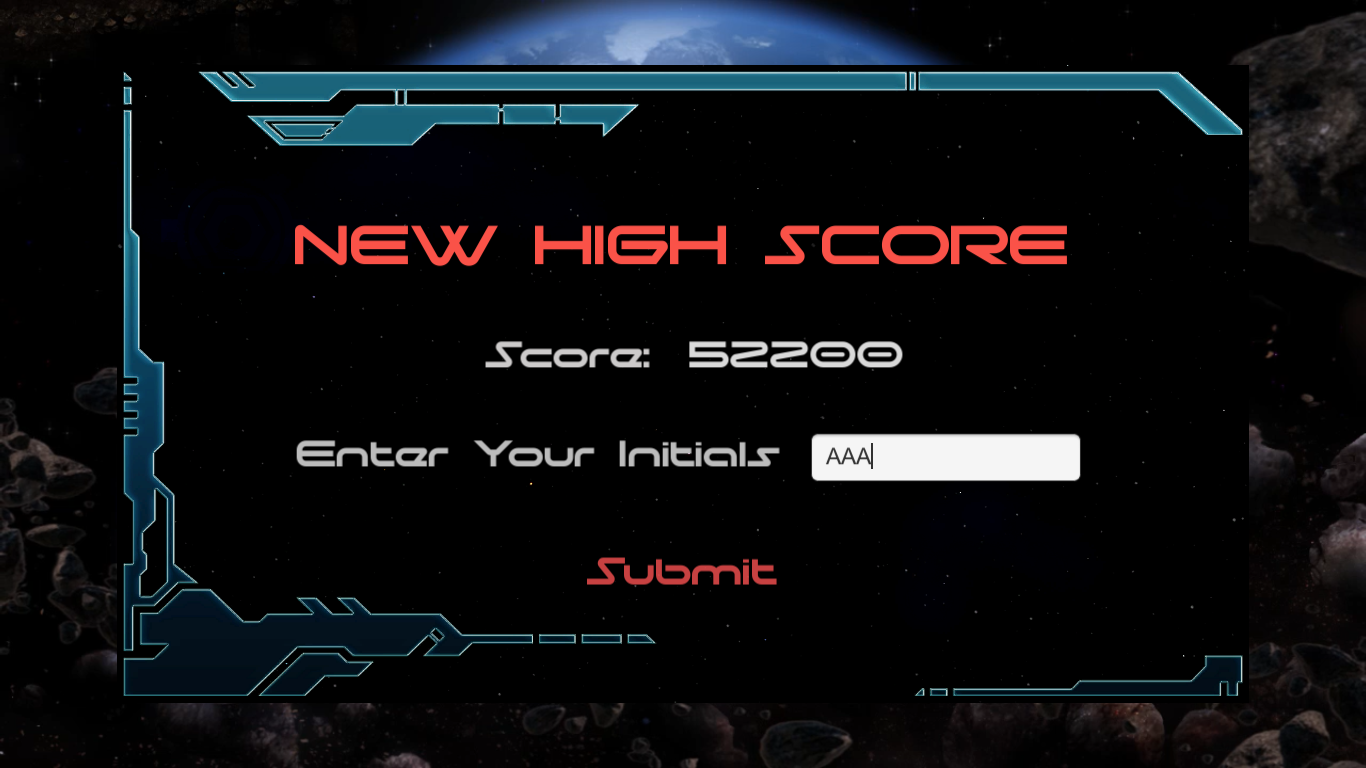 The new high score menu appears when the player makes the top score after reaching game over or completing the game to sign in their three initials to the leader-board.
It's available for free download at Gamejolt.com
Until then, thank you for your support.
We will test to feedback your game if you are willing to test for feedback our game.