February 17th- big day. As mentioned in the summary, we're coming up on the one year anniversary of Sentinels entering Early Access. It's a strange realization – on the one hand, it feels like forever, yet at the same time like hardly any time has passed at all. We've learned a lot, and made so many improvements – most notably the addition of the mobile gun platform, which now feels so integral to the game I'm having a hard time remembering what it was like without. There's been more features, more levels, and revamps – so many revamps.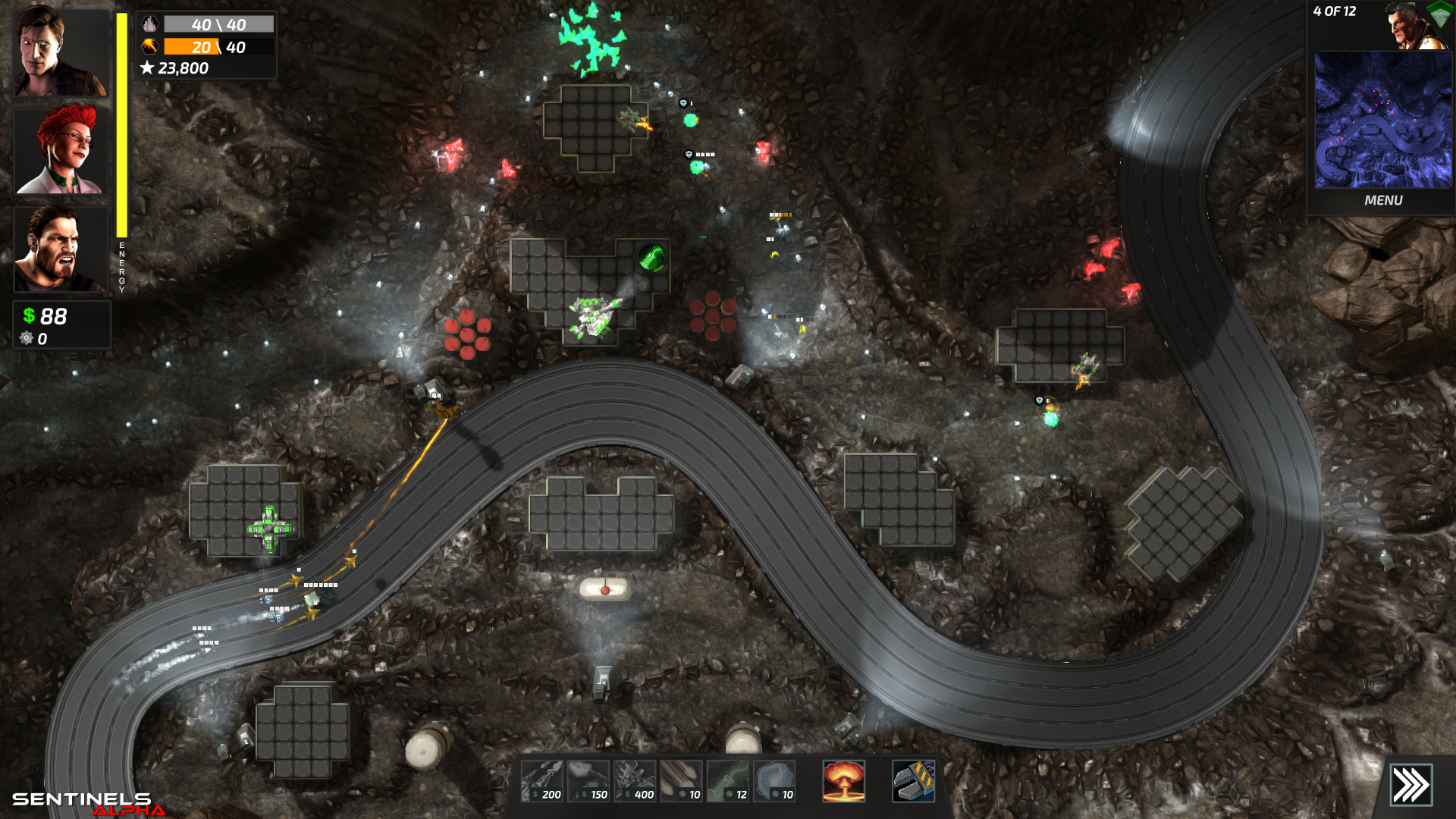 (Creeponium Mine was a major revamp/overhaul of the original level Quarry. Hooray for exploding barrels!)
It's been a difficult road at times, no doubt – we released into EA a core game and not much else, with barely any marketing or following to our name. As a two-person team, there never seemed to be enough time to finish all that we needed to do. It was, and continues to be, a learning experience. And while this last year has not been the success we were hoping for, we're not giving up – we want Sentinels to be a fun and engaging game for everybody, and we're doing our best to deliver on that promise. It's been a difficult year financially, and I know I allowed stress to get the better of me for awhile. But stress solves nothing, and just harmed so much more than it helped - so I took a much-needed step back, and am back with the correct mindset – games are supposed to be fun, both to play and to make. :) We're looking forward to starting this 2nd year on the right foot, and bringing about the great game we know Sentinels can be.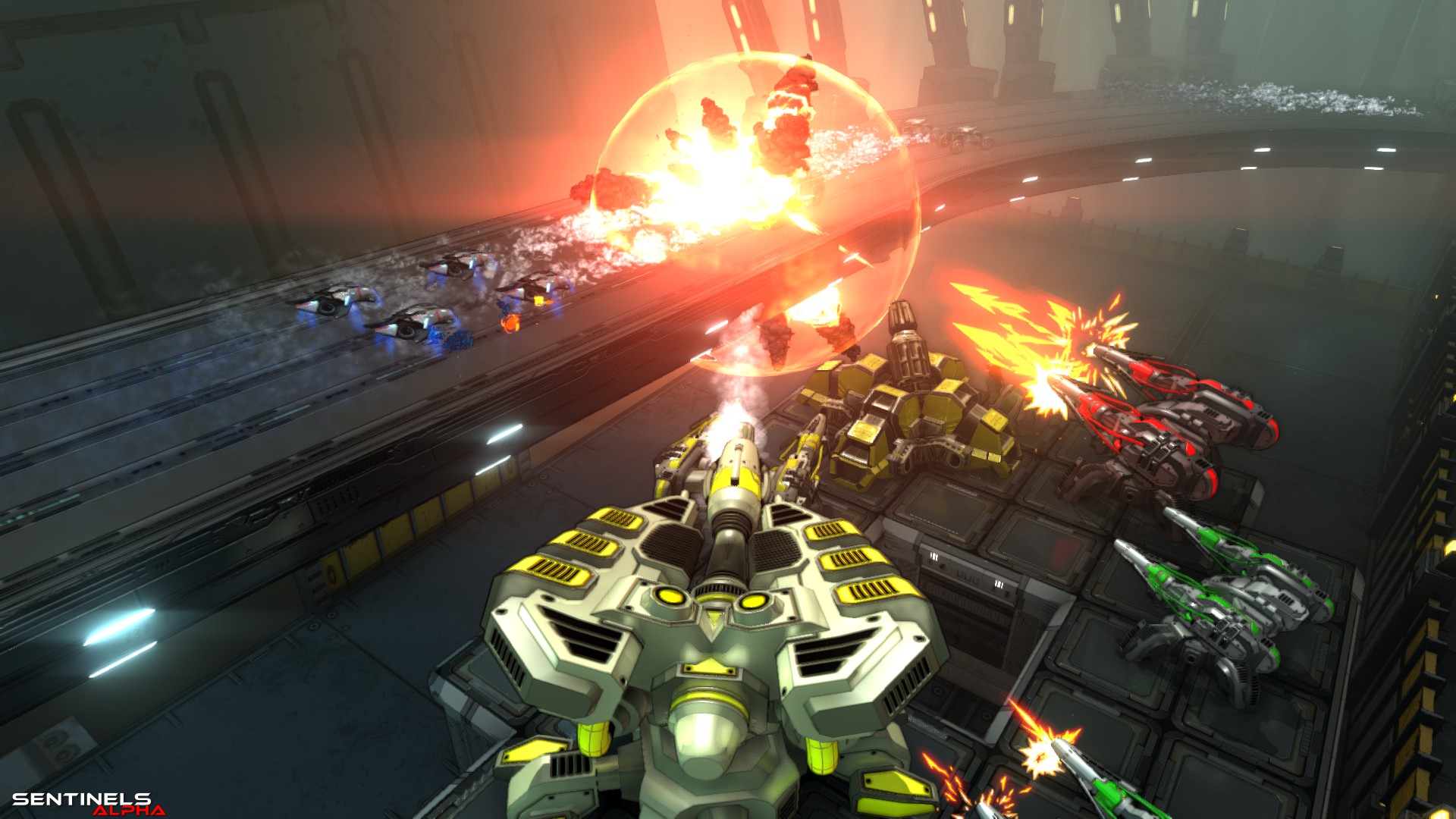 Enough of me waxing eloquent, onto the updates! The biggest announcement we have – Sentinels will be 80% off for the Lunar New Year Sale. It happens to fall directly on the release anniversary, so we thought we'd celebrate with a hefty discount. If you've been on the fence about buying Sentinels, hopefully this will help sway you. :) We're hoping to get a little buzz with the sale, and hopefully some more people actually playing and talking with us! We want to work with you guys while making this game – I'll always be available to discuss suggestions, concerns, or anything at all, really! One of our dreams for this game is being an accessible developer, who actually talks to you guys instead of just saying 'my way or the highway'. This game is being made for you, after all. Why shouldn't you have a say in it? Hit us up on twitter anytime, or you can always email me personally at alexandria@mindwalkergames.com. We're also opening up a discord server soon!
Now, onto recent changes! The most fun change we've added is a new enemy – eloquently called the Frost boss. He'll periodically shoot out an ice ball that will freeze your nearby turrets – but if you shoot it first, it will freeze *him* and prevent him from firing for a time. He can be very deadly if not dealt with quickly!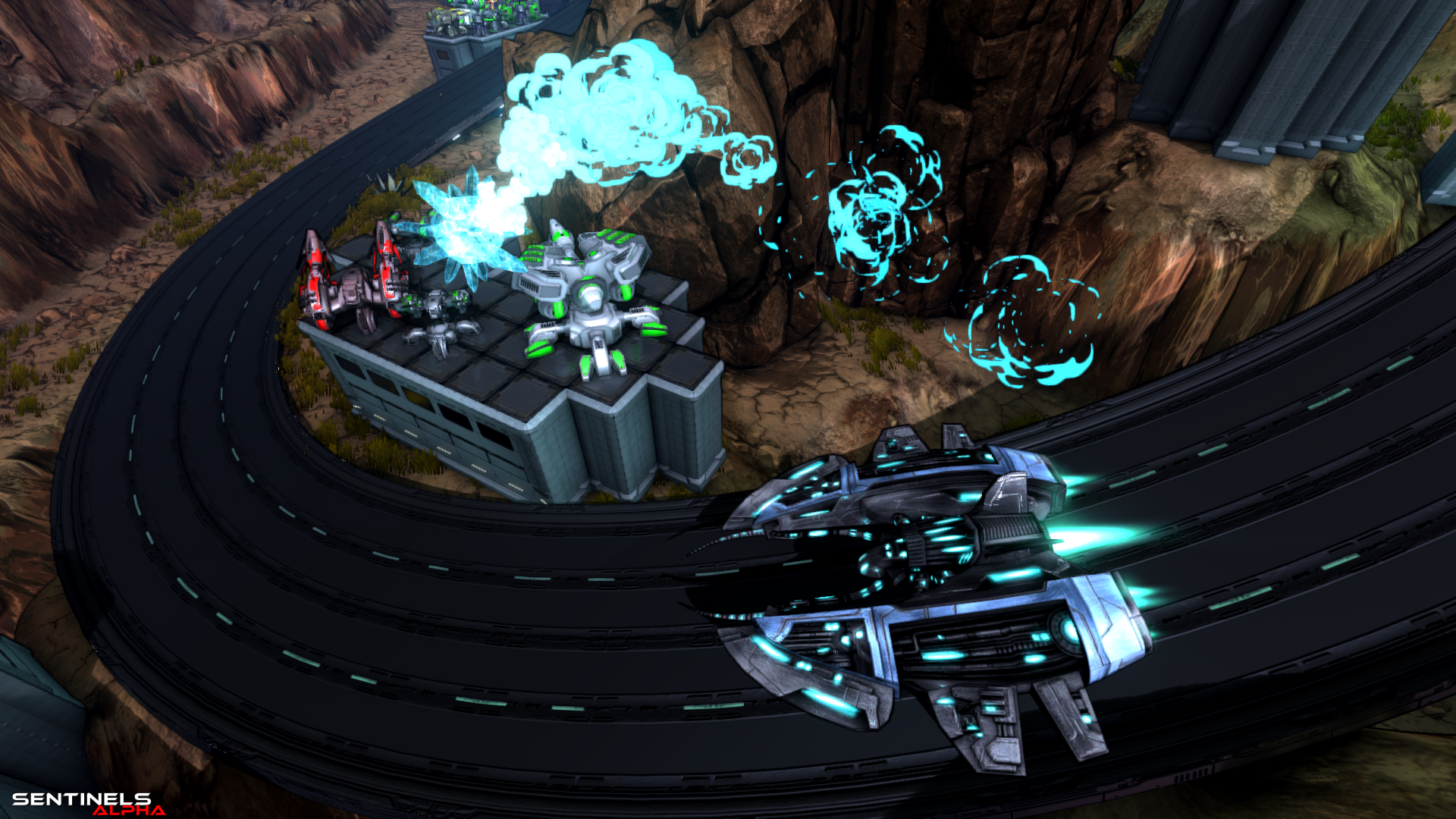 We've also added in a new wave popup - it will show up before every wave, with a corresponding audio clip to let you know how dangerous the incoming enemies are. For now there is a warning for elite/buffed guys, and an alarm when big bosses are coming in - so you know what needs to be dealt with ASAP! The spawn path will also briefly visualize at the start of each wave, so you know where everything is coming from.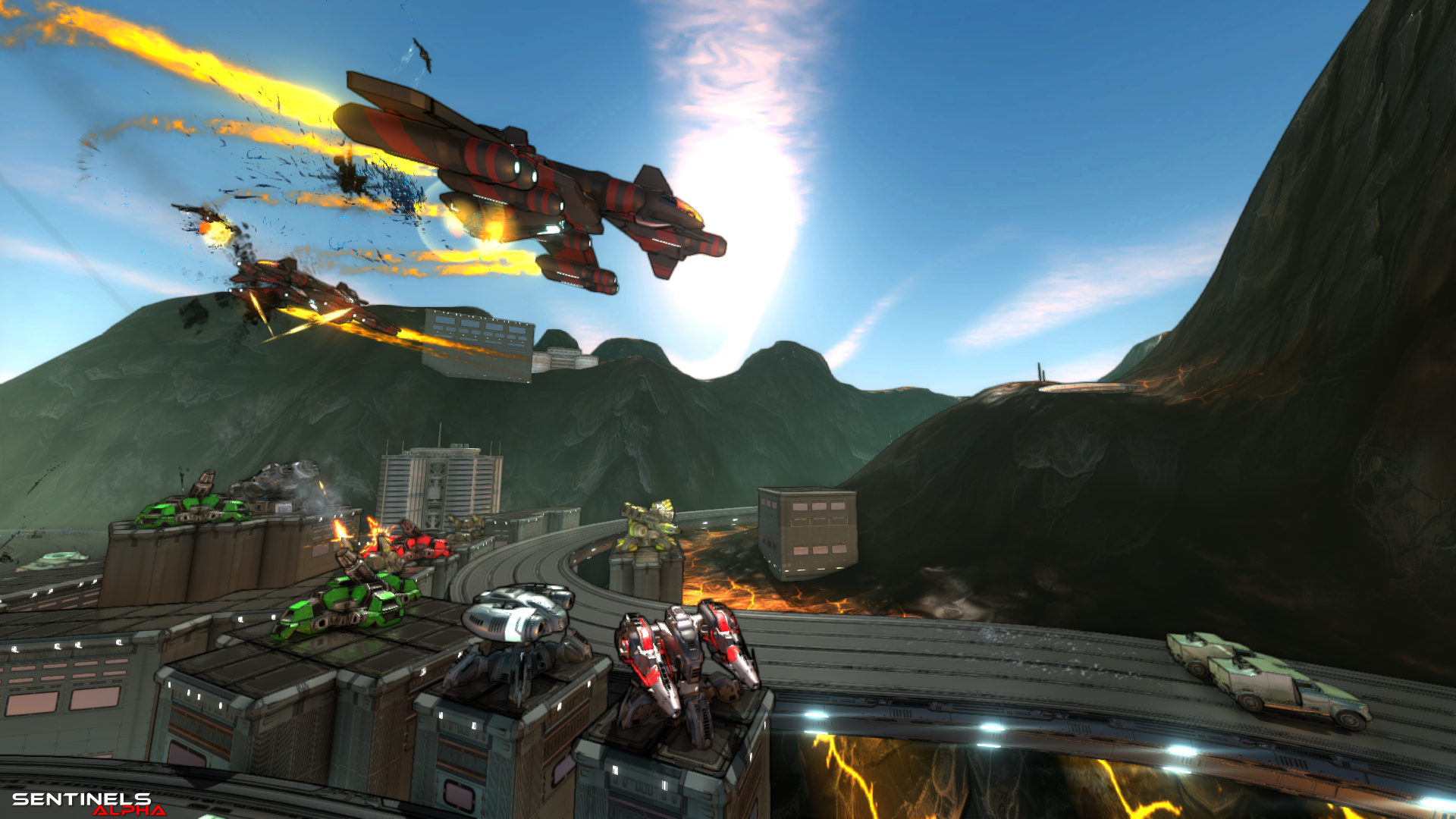 Since you're now warned before a big baddie comes on the board, we've buffed up the bosses and made them into real threats. The Behemoth can now shut down your towers much faster, and his self-healing kicks in quicker as well. The aforementioned ice boss is an absolute beast. Some of the other larger enemies have gotten a health boost as well, so be on your guard!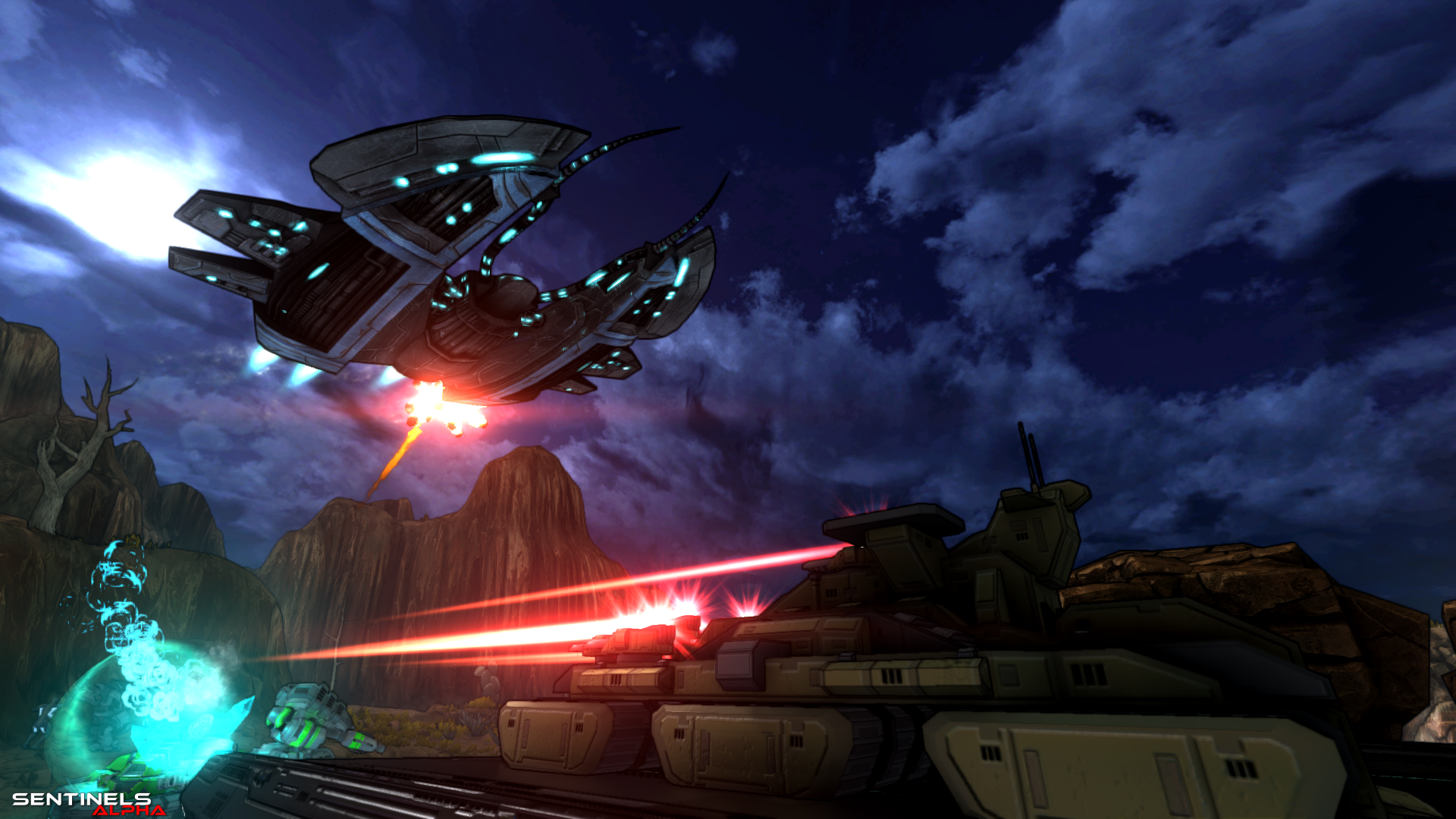 To finish off, you can now transition between guns without ever leaving the mobile gun platform. If you move to another commander's turret, simply press 'z' or mouse 2 to swap to their gun instead.
Thank you for reading, hope you enjoy the new features! The lunar new year sale starts on the 15th, and Sentinels will be on sale for $1.99. Looking forward to hearing from you soon! Make sure to follow us on twitter for updates.