Prototype Showcase
We just entered production phase and we find important that we show what the game is currently looking like.

We have a simple AI implemented along with a combat system, featuring a lock-on for easier dueling.
There's a door that needs a keycard and a win condition, which is a panel that the player must interact with to win the game.

This video shows the movement mechanics and some advanced programming of the positioning of the feet on surfaces that have different height and incline.

This small clip shows the interaction system where the player will have to find the key and unlock a door to progress. Later on we will add an inventory system to shows items the player has picked up.

This is a simple elevator that detects the player and, well, goes up and down.

Here you can take a look at the attacks and combos the player will be able to perform against his enemies.

And here you can see the attacks taking effect. Also, we have a health system applied and simple AI behaviour.
In the final part of the build there's some platforms that will be moving around so it is a little more interesting and challenging to jump between them.

And finally here are some prints from the lounge area we developed in another project and are reusing in this one!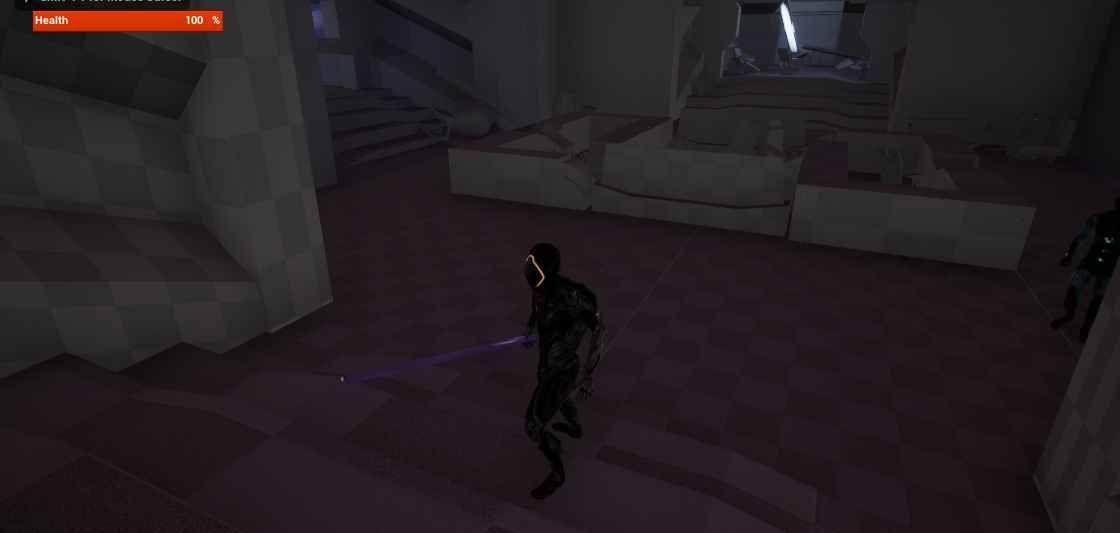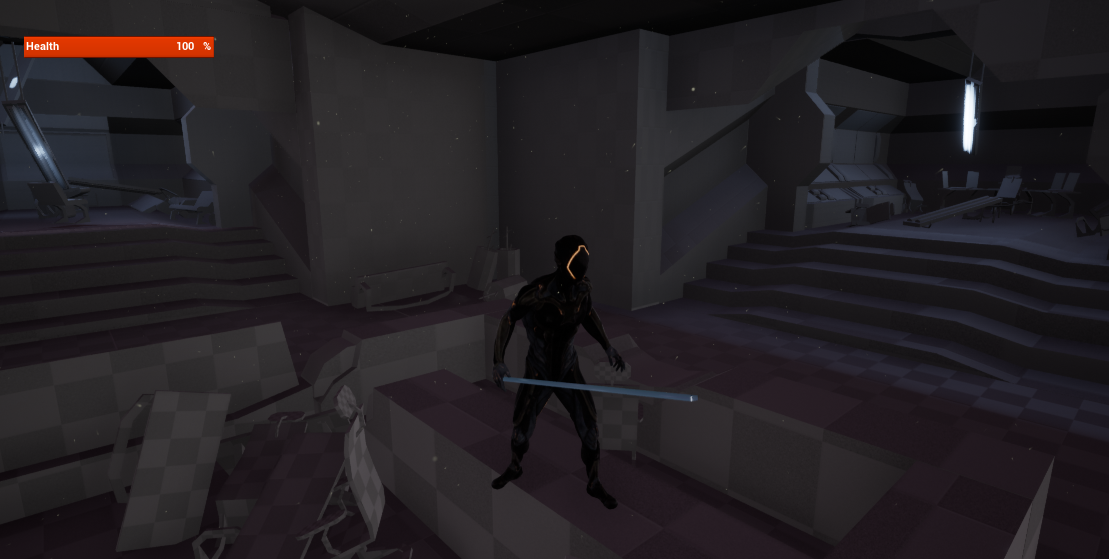 All the models and animations are placeholders and will be replaced.

Hope you enjoyed taking a look at the level and mechanics.
See you next week!
Crimson Fox Studio