Hello!
If you are as impatient as me, you may want to get your hands on the demo as soon as possible; in this case, click on the widget below.
And if you are curious what you can actually do in the demo, read further.
What's inside?
For all newcomers, I'll quickly re-iterate what is the game about. A Knight Never Yields is 3D fantasy platformer where you must finish each level completely blind. You must rely on your hearing - listening to the sounds, music and feeling the rhythm. Each level is precisely designed to match the music and is there to guide you.
You can also easily switch from blind to normal vision and learn the level by heart - where the traps are, what kind of traps and when to react.
Imagine Luke Skywalker blind training. That's the feeling I am trying to make.
The demoversion contains four complete levels out of twenty. Each level is finalized with all the assets, art and music and should give you a good feeling about how the game will look and play in the end. For demo, only one skill - jumping - is available. It may seem low, but mastering even this basic move takes a lot of effort.
Other skills are going to be introduced in the full version of the game slowly, so you can get comfortable with every one of them. Remember, you and the hero are blindfolded throught the game - everything is a challenge because of this.
What will be inside?
As I mentioned, A Knight Never Yields will containt twenty levels with gradually increasing difficulty complete with soundtrack hand crafted for each level. Our hero will be able to learn five skills, like using a sword or shield, to overcome new kinds of traps.
And to tie the whole game together I want to introduce story and narrative to the game. Who is our hero? Why is he in these dungeons? What's up with the blind trials?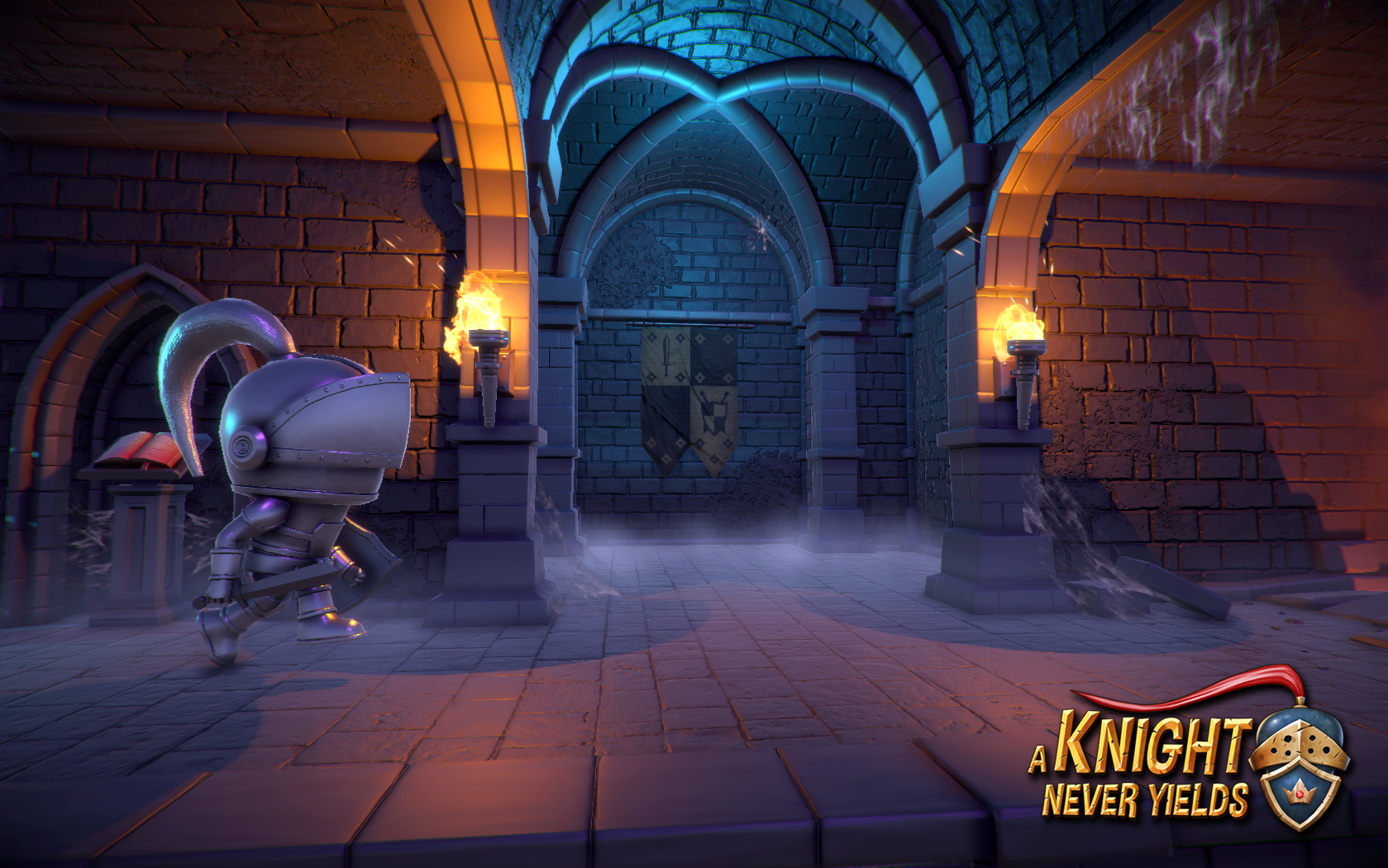 When?
By my pessimistic predictions I think it should be ready late August 2017 on Steam and Itch.io. I don't have an exact date yet and will be announced once I'll feel the game is ready to go. The game in it's current state is almost done, all levels are designed, but I want to polish the hell out of it - like reworking the visuals and music of the levels. And since I am only one working on this, it'll take some time.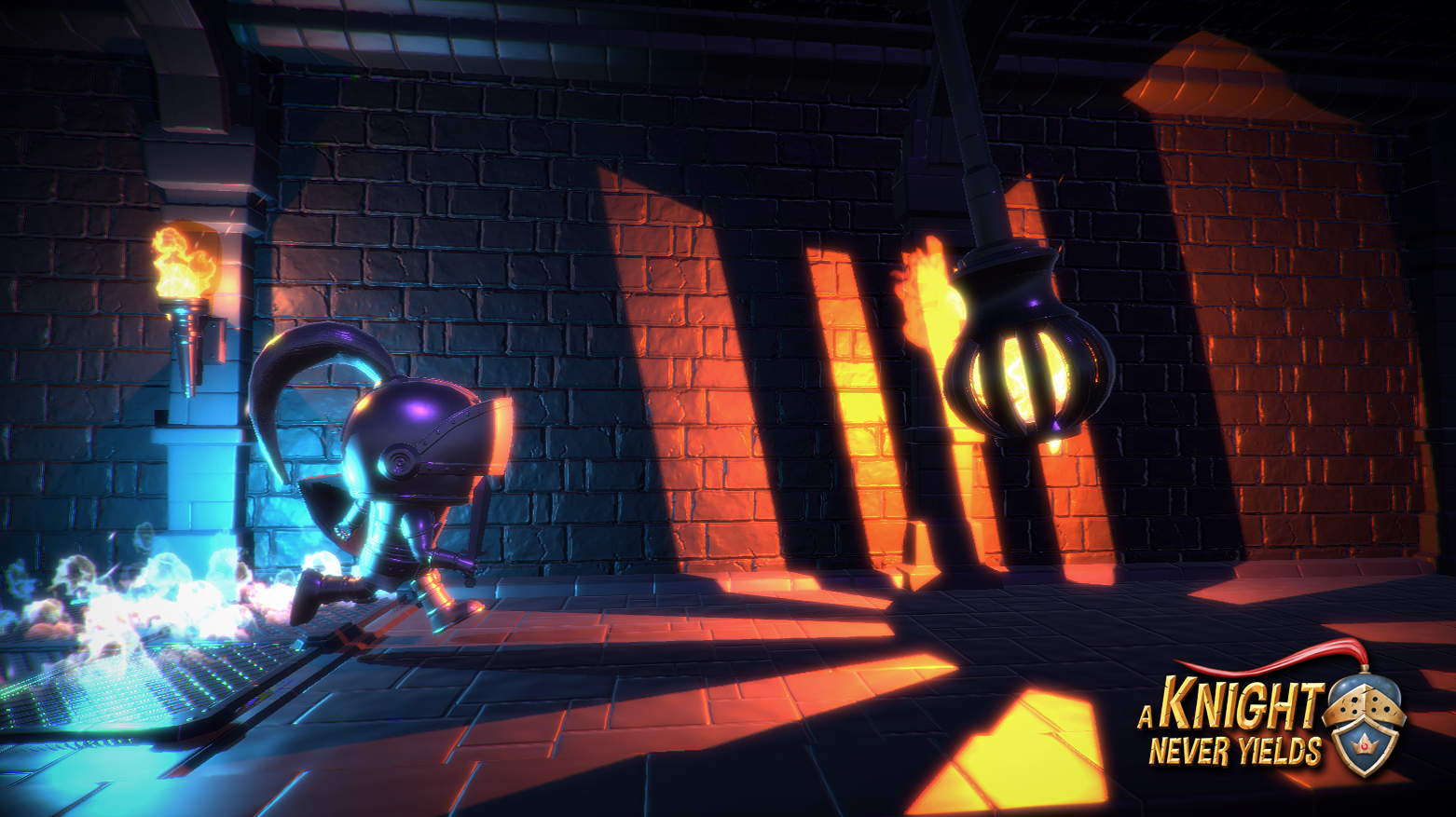 Alright, that will be all. If you are interested in the demo, feel free to download & play it. Feed back is very welcome so don't be hesitant if you have something to say. You can contact me via my itch.io page or on my Twitter page. Don't forget to follow me there for daily updates about the development.
Thanks for your time and take care!
Petr, NutCracks Studio