It's been just over a week since 6.2.0 and yet 6.2.1 is out with a lot of new features and bugfixes.
First, a major change: weapon sets are no longer bound to player classes. There's no "vanilla weapons marine" or "enhanced weapons marine" anymore. Instead there's a simple CVAR, bdoom_weapons, which can be changed under Options > Beautiful Doom Settings > Player Weapons.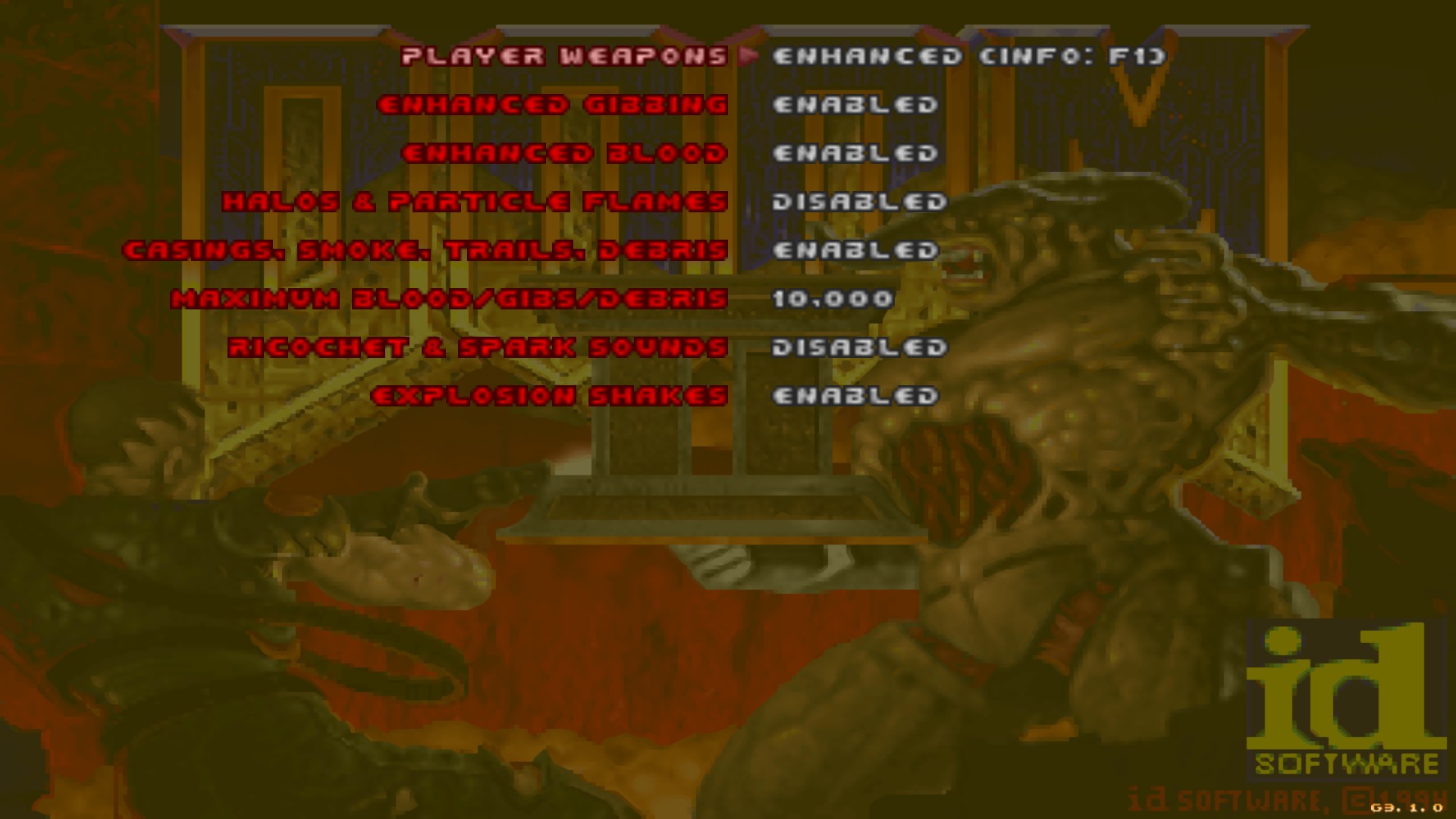 BTW, the help screen (F1) which describes what Enhanced weapons actually are, now looks much better.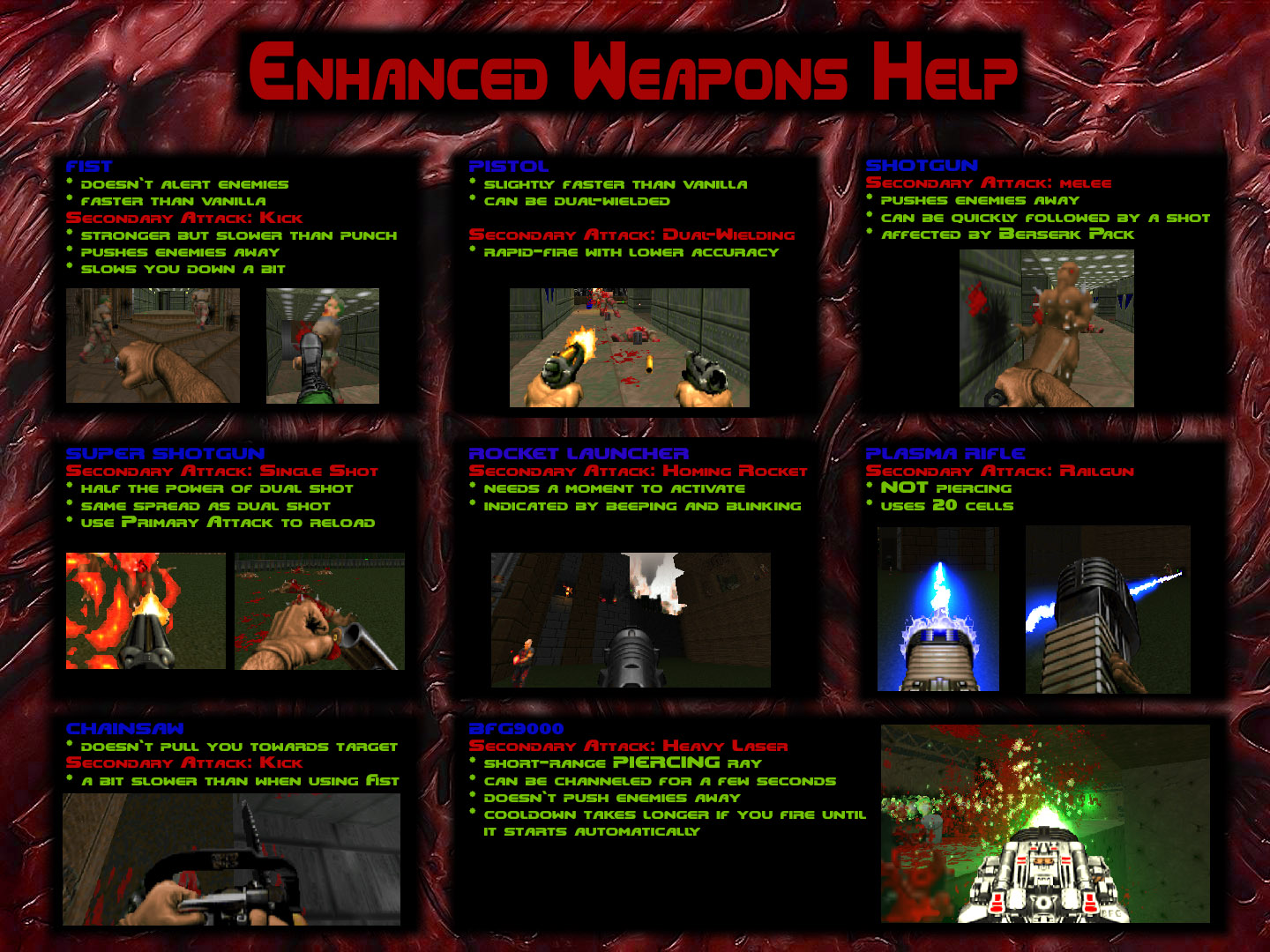 Also, a major long-standing bug has been addressed: Pain Elementals can no longer be resurrected by Arch-Viles. Turns out they could in case they left a corpse behind (they have two death animations in Beautiful Doom and they do leave a corpse after one of them), and nobody had commented on this for a long while (and I haven't noticed).
As for decorations, most of the time was spent on blood, as usual. You see, the cool blood pools I introduced in 6.2.0 have one drawback: they're not real decals and they're drawn with a totally different method. Hence matching their tint and colorization to blood decals is hard, while ideally they should look more or less the same. Now they more or less do!
I've been mostly working on minor visual stuff. For example, Plasma Rifle's muzzle flash now better matches the color of plasma projectils in the mod:


There are some new decals: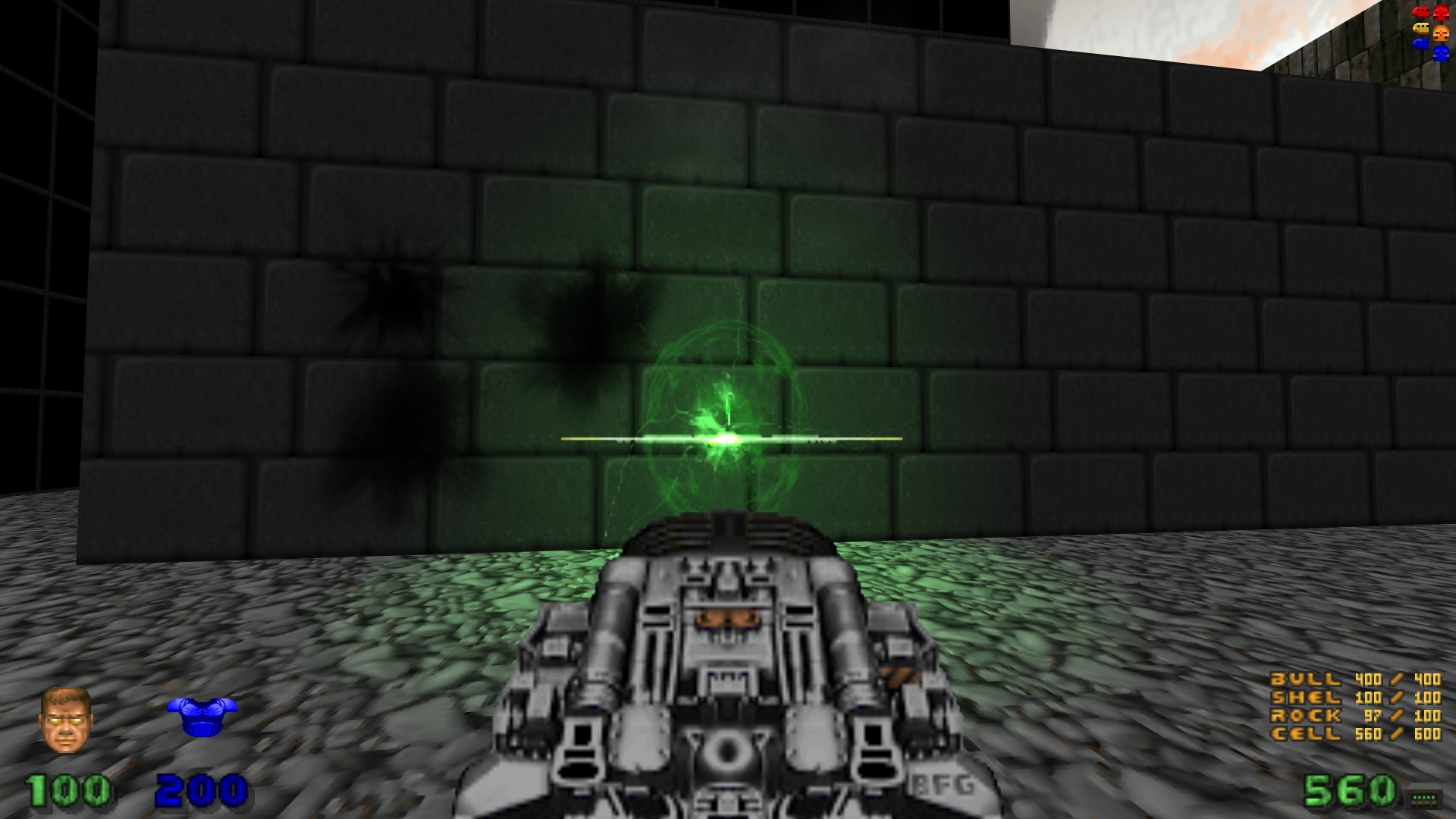 And Icon of Sin's spawn cubes now spawn monsters with a cooler effect: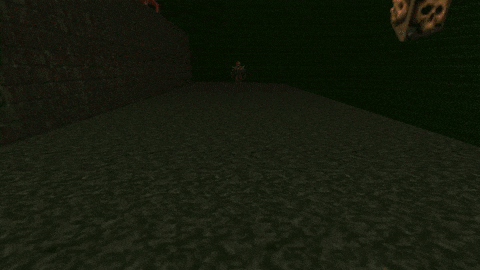 If you want to learn more details, head to 6.2.1 download page and check out the video description:
.