About sound design and music for Alder's Blood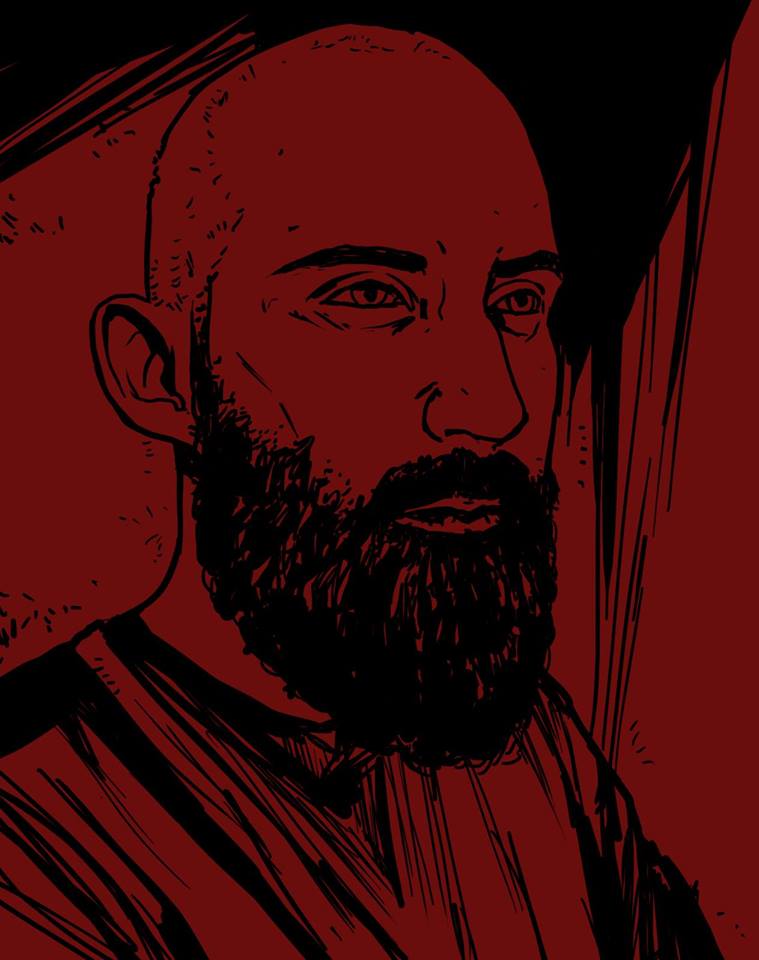 It's a me, Adam!
Hi there! My name is Adam Waleszyński and I'm doing sound and music for Alder's Blood.
In the beginning I want to introduce myself a little bit.
I'm a guitarist, composer and co-founder of Warsaw-based instrumental band called Tides From Nebula, in which I played and toured with for the last 10 years.
I never attended to any music school, I never took any lessons. For the last 5 years I was self-educating on music production and partially sound design by doing small jobs for small commercials and documentaries.
And then I met guys from Shockwork Games and happily I became a part of their family. So for the last 18 months I've been with them and we finished some small mobile games together as an outside job for someone else. Anyways, time has come to do something which is really close to our taste and our hearts. We decided to make Alder's Blood, since most of us are really into creepy, dark stuff. So without further ado! Below in couple of words I'll try to show you my approach to this game
Music was always about emotions to me. I was never a fan of complicated suits, or technical massacres. Of course I respect all those talented people who are making such complicated and developed sounds (most of the time I envy them!). It takes thousands of hours to learn, to compose and to make it sound good. But for me – I just don't get it and it never gave me fun. I just prefer to close my eyes and strike to the center of emotion with simpler sound. That is why I love alternative, metal and atmospheric ambient music.
First of all, my biggest inspiration on music for this game are Michał's and Alex's Alder's Blood concept arts. As soon as I saw them I already knew which way I want to go. I was just only afraid that I will not manage to strike the mood of the world.
I'm an old metalhead who loves ambient and strong riffy stuff with a lot of atmosphere. My origins are more from Tool, Ulver, Burial or Nine Inch Nails than from orchestrations of Alan Silvestri.
I was thinking about getting help from someone experienced in orchestral game scores so he or she could help me compose instrumental pieces which would sound like music from the "times" or "Victorian" world in which Alder's Blood is more or less set. But I thought – Ok, It's going to be awesome for sure, but from the otherside it's going to be another game music with Victorian taste. That is why I suggested to the rest of the team that maybe we should strike the emotions by making something dark, disturbing and matching to the world at the same time, but with parts which are more modern. Thanks to the GODS they said yes!
I will try my best to make music which will make you more scared. You will be able to feel how it is to be left in the darkness, where dangerous creatures are in every corner. In situations like this, at first you feel miserable, you are thinking about giving up, but you know that you have to get your sh*t together. By my music, I'll try to make you feel the taste of blood and filth of the surrounding world. The fear and anxiety that this world serves as a daily main dish. The struggle of survival.
Mixing this with my inspirations from rock and atmospheric music plus by the work of game music composers as Jason Graves and Mick Gordon (the mood those guys close in their music is just something different in the world of game music – they are the most original in the market in my opinion). I hope I will meet your taste and you guys will have great time while hunting the monstrosities of Alder's Blood.
I'm doing music mostly on my guitar which works as midi controller. As for software, I use a lot of Omnisphere, but mostly it's my guitar with a lot of guitar effects which I have in my pedalboard.
As for sound design – that is a topic for different post. Couple of weeks ago we had fun recording voices for monsters which are going to appear in a demo soon. For the final game itself we will find voice actors (but I'm already sure that they will not sound half as good as Michał and Kamil the werewolves). Check out the short movie couple of posts below to see our concept artist Alex recording some meat sounds with a hammer and piece of really nice looking flesh!
Anyways here is the first musical fragment we are showing up. Hope you are going to enjoy this.
Cheers,
Adam
New illustrations for Alder's Blood
This week our concept artist, Alex Siwek was hard at work making new illustrations for Alder's Blood. Most of them will appear while we'll be using strategy map.
Here are some of them, you can also follow her Twitter to be up-to-date with her new stuff!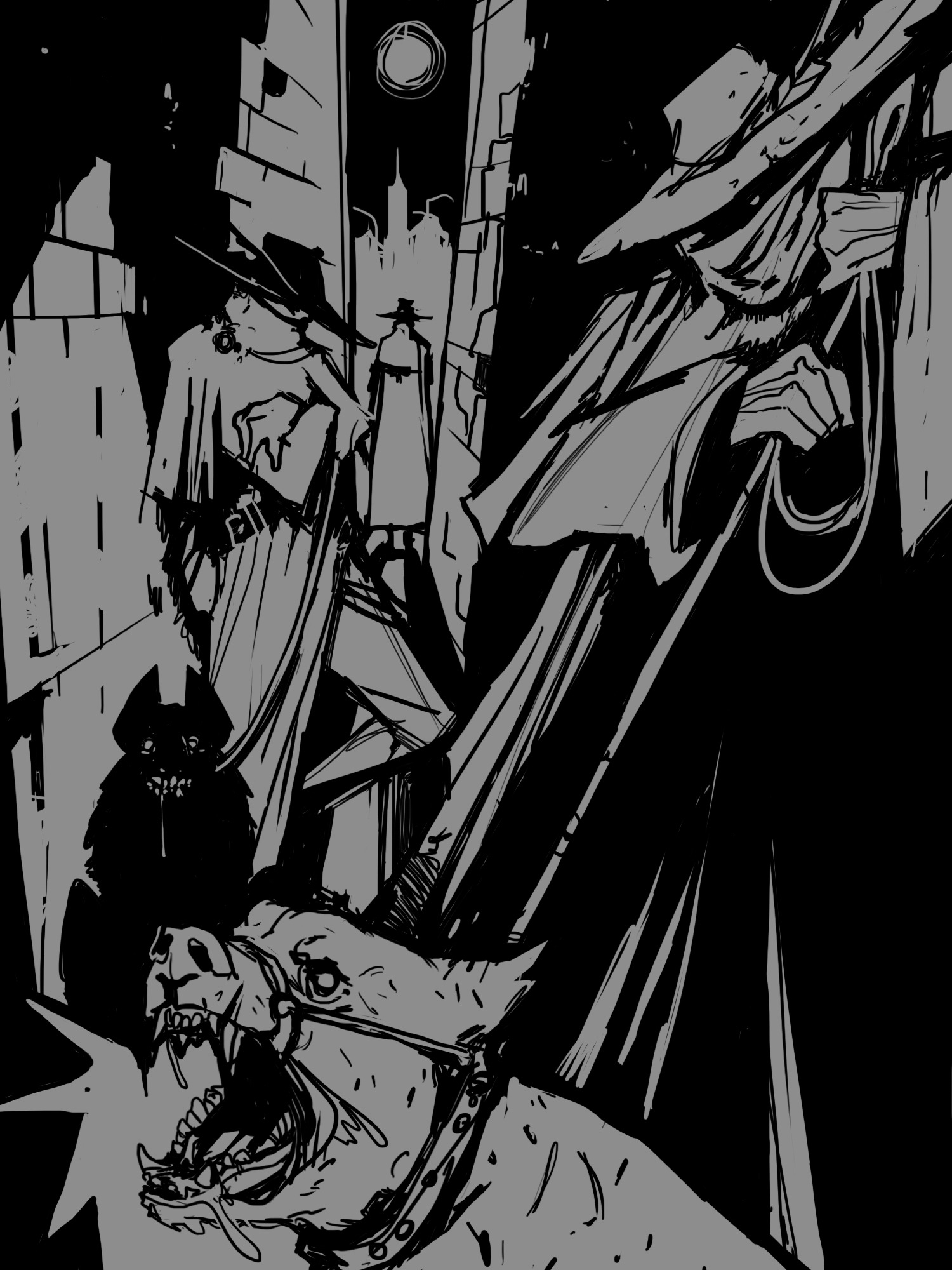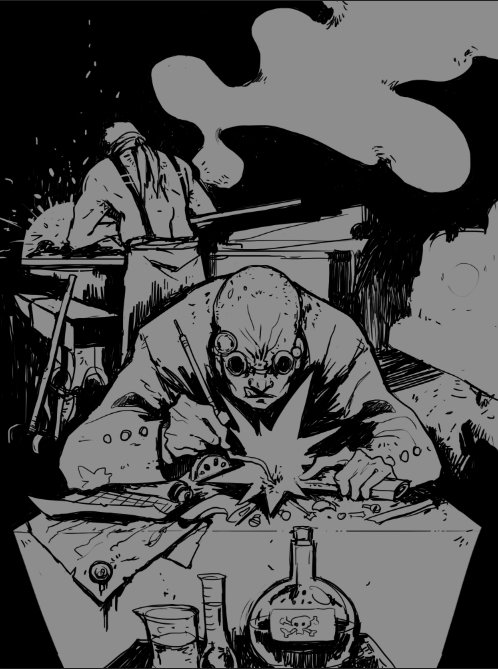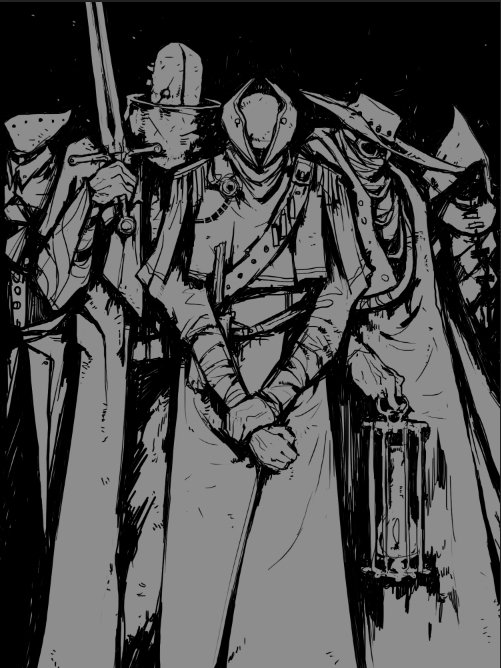 What do you think about her work? Creepy enough?
Most of you thought, that we will be only fighting lycanthropes in Alder's Blood. I'm here to tell you - nope, not only lycanthropes!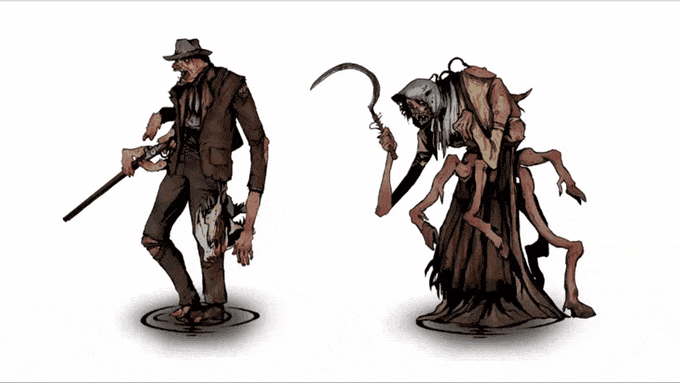 Hope you enjoy this, guys!