Hi all!
Note: All names mentioned in this article refer to the names of people on Rise of Mordor's official Discord server.
Welcome to the August 2019 development log! Due to the success of our previous and first development log, we have decided to continue the trend! Look out for this log on the 29th of each and every month, and you might just see some goodies that make your day just that much better. Compared to last month, this month has been relatively peaceful - but don't be disheartened... there is still a ton to tell you!
Modelling
Ah, modelling. Last month, we had some extraordinary developments from each of our different faction designers; Aldur, HighOnTea, Megablueiron and fuzzyhdog all made huge leaps.
This month, our Mordor channel has been the most active, with Megablueiron finishing his Morgul Legion armour with some new and improved chain-mail and SlowAnice making excellent progress on his Black Númenórean project.
After completing a much more detailed waist piece, Megablueiron has managed to finish smithing his Morgul armour - with his next task being to design a fancy new halberd for them. This unit should be a formidable foe (or ally!) on the battlefield, so make sure you're ready for their release in a future update! As you may notice from the pictures below, these orcs require a custom skin - a custom skin which will be brand new and never before seen! Don't expect them too soon though; further development is still required, such as the skin, the halberd and a new helmet (since Sauron was displeased with the current one).
Here's a look at Megablueiron's Morgul Legion: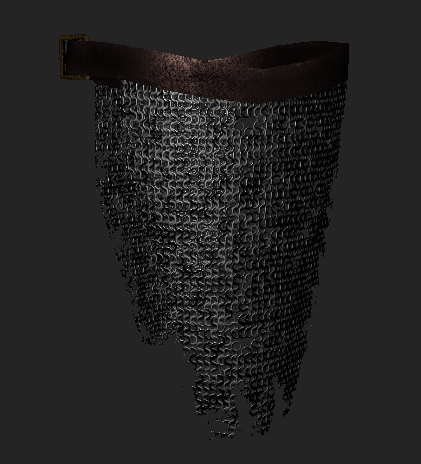 As I mentioned above, Megablueiron's forges weren't the only ones hard at work this month; SlowAnice has been working on some exceptional Black Númenórean armour to beef up the lines of Mordor's front. Unlike the Morgul Legion, this unit's production is relatively new and so is not at all close to finished. In the words of SlowAnice himself, the Black Númenórean armour is roughly 15% complete (including both modelling and texturing).
There isn't much to show at the moment, but here are some armour pieces with some WIP textures: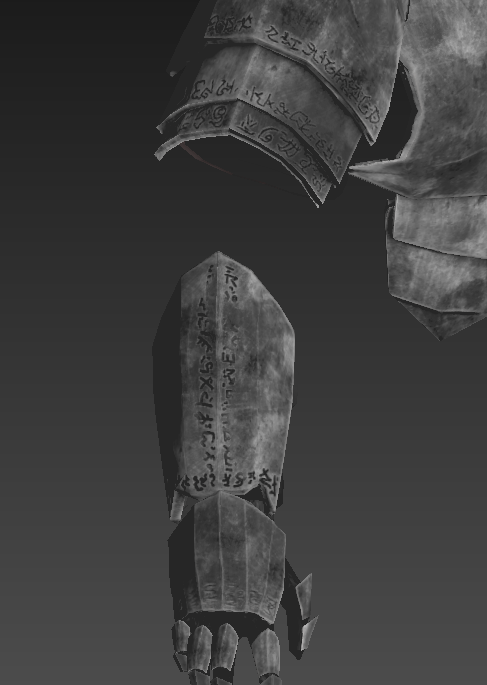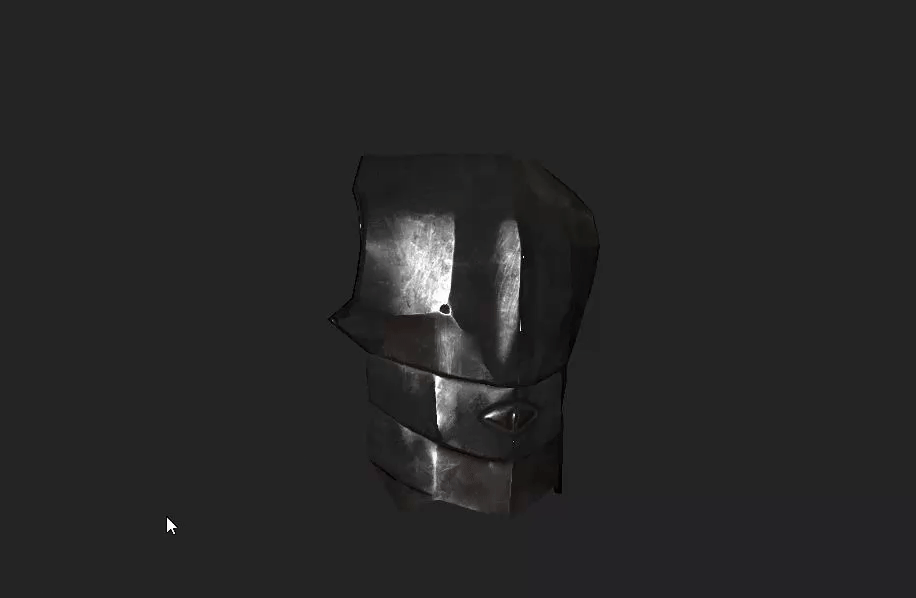 On a side note, the new 'Orc Rabble' model, found from Hakan's old files, is now fully game ready, and will be seen in the next update. Tell us what you think!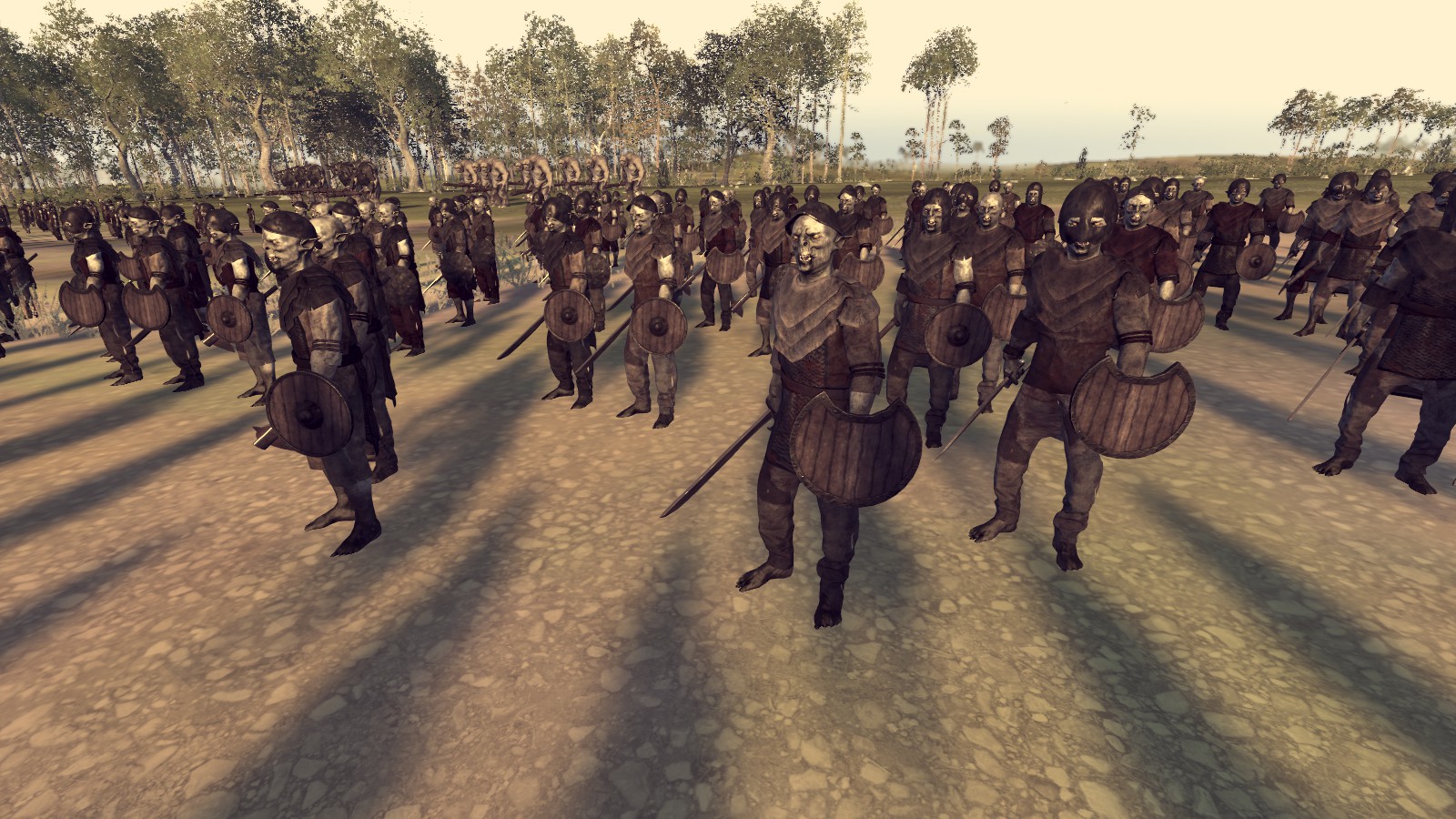 After seeing the progress being made by Mordor, Gondor felt jealous. Very jealous. In retaliation, orders were given to Sara Temer for the designing of a new javelin; a javelin loved and cherished by the hearty people of Pelargir. They keep their ships clean and their blades sharp, and so were more than happy to receive a new weapon to annihilate their enemies before them.
Gondor isn't the only faction trying to keep up with the spread of evil; the stout Dwarves are also hammering away at their chain and plate. Our Dwarven modeller, fuzzyhdog, has been hard at work making the Dwarves feel loved, and a new chain hauberk most certainly does just that. The hauberk has multiple variations, so you won't get bored of looking at them in their splendour.
One of our most major modellers of last month, Aldur, has not been forgotten; new LODs for his completed Variag unit have been made, meaning they are optimised and ready to go in-game! As well as this, he's been hard at work on some new Easterling pauldrons, made of solid bronze. Have a look:
Now for a couple of things which are too minor to talk about on their own.
As well as working on the Dwarves, fuzzyhdog was also put to work on a new Olog Hai club. Both modelled and textured by him, it is ready to be wielded by some unwieldy beasts.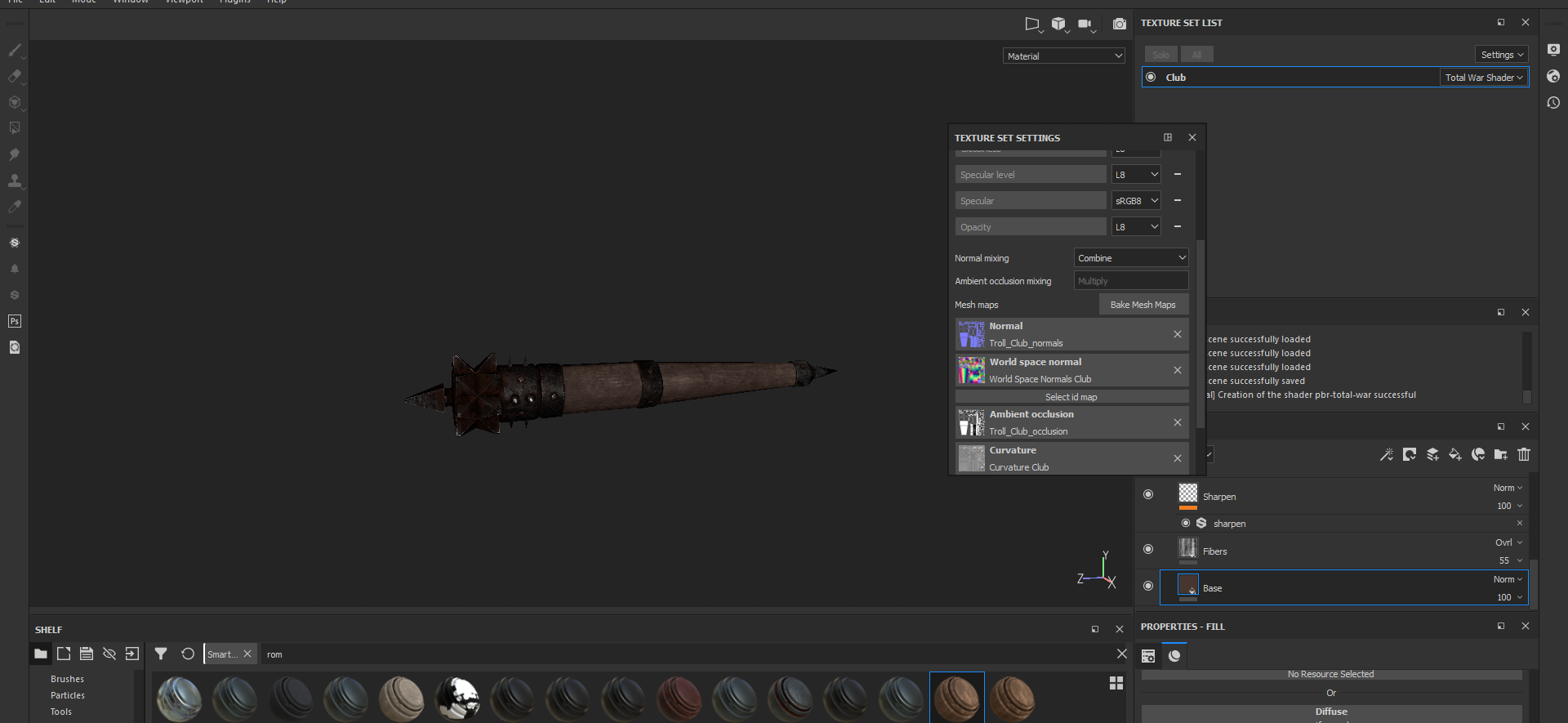 The orcs aren't the only ones getting special treatment; the Dunlendings now have improved models and greater variation.
Animation
Following last month's developments in animation, made by our mapper and now animator Lol_What3, huge progress has been made, and we are likely to see trolls across the battlefield in one of the next updates! According to Lol_What3, all major troll animations are finished, and all that's left is to refine them. However, currently we are waiting on a new rig and perhaps a new mesh.
Here's a video he filmed which showcases roughly where the animations are at at the moment:
Youtube.com
Mapping
Very little has been done this month in the mapping department due to a shortage of hands available; our mappers are either busy with other tasks within the team or they have business elsewhere.
But wait... what's this?! Lol_What3 has started work on a new map concept, thought up by Maestro a while ago. This concept is of a goblin pass map, which will likely be named "Road to Gundabad". Here's the concept: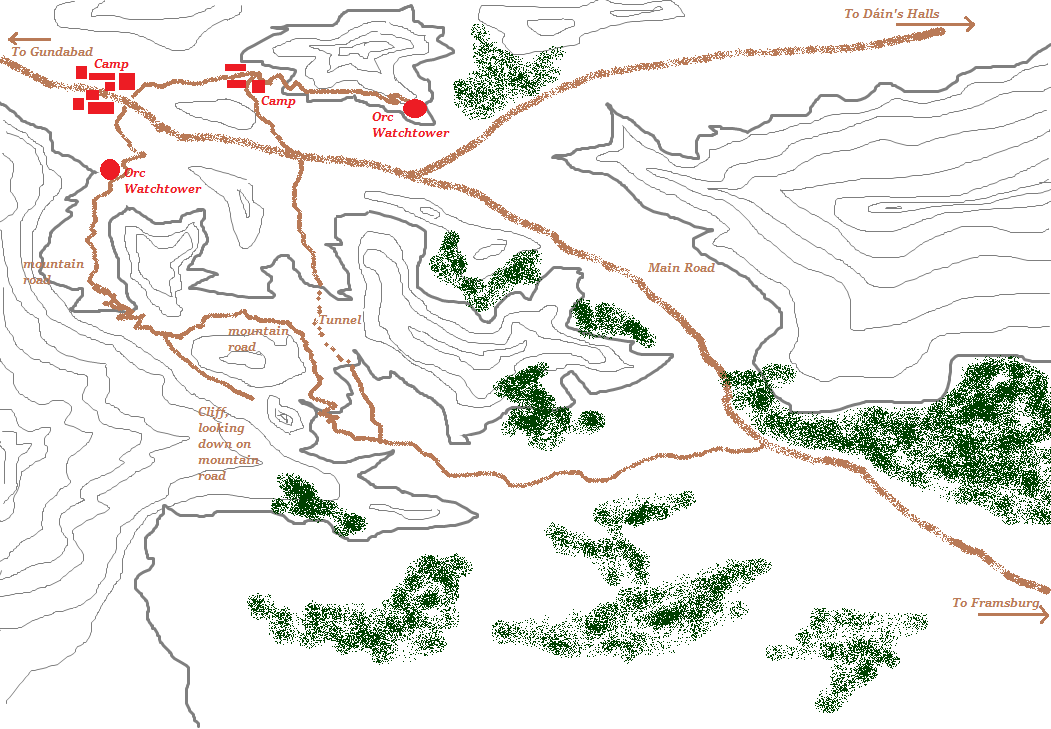 As well as starting that, Lol_What3 has continued work on his own Cardolan map, which will be, quite obviously, based in Arnor. Not many details to share about this map as it's only about 40% complete, but here's a peek at what's been done so far: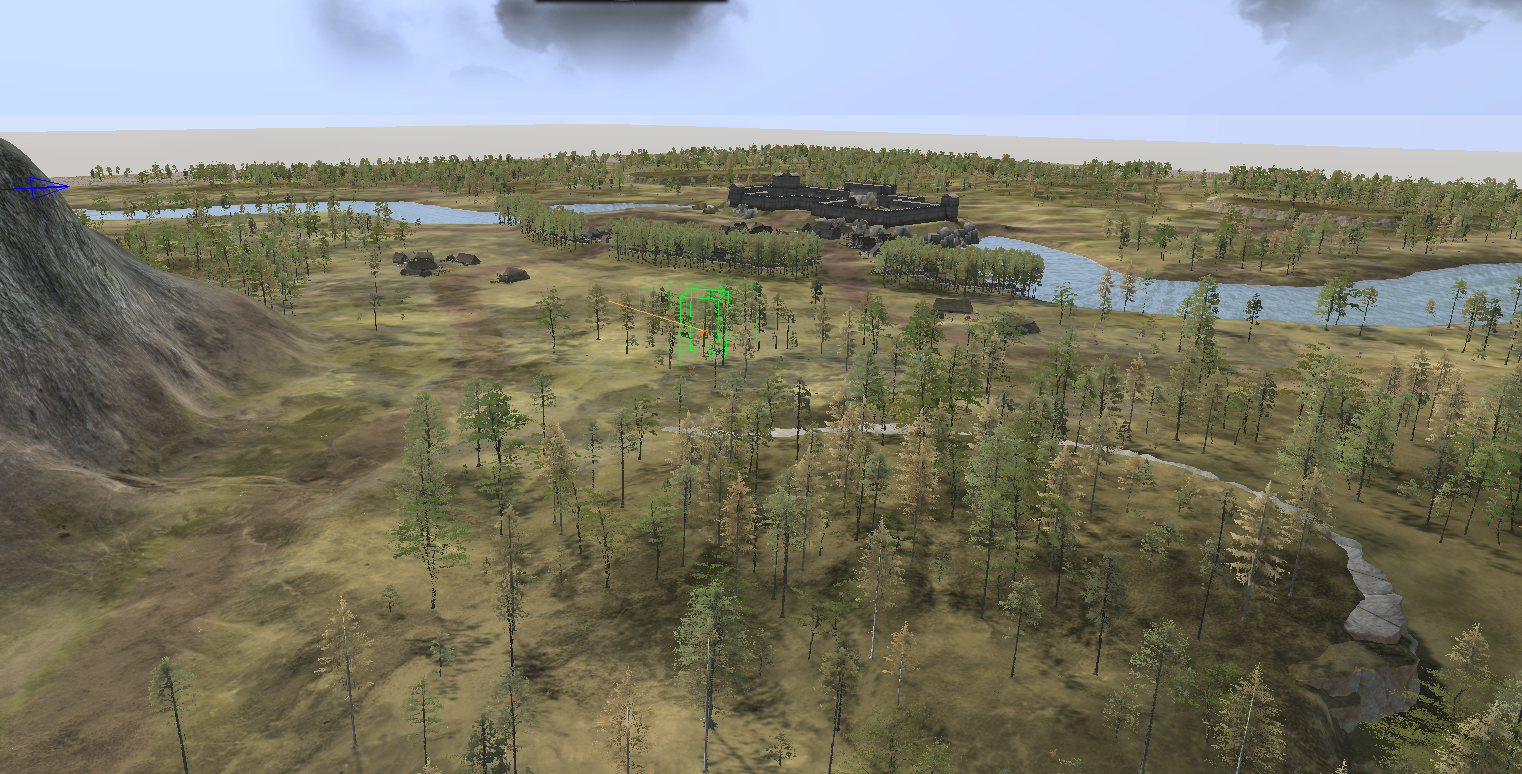 As well as actual maps being made in TEd for Attila, a new 'game' has been discovered on Steam by _PotatoDude_ called FlowScape in which the player can design anything their imagination desires. Our mappers have decided this will be an excellent method of crafting concept designs for future maps, before they are made in TEd. Here's an example of _PotatoDude_ dabbling in possible concepts:
Architecture
Thanks to Mr.Jox, a lot has been done on architecture this month. Here's a list of what's been made:
- Gondorian Shipyard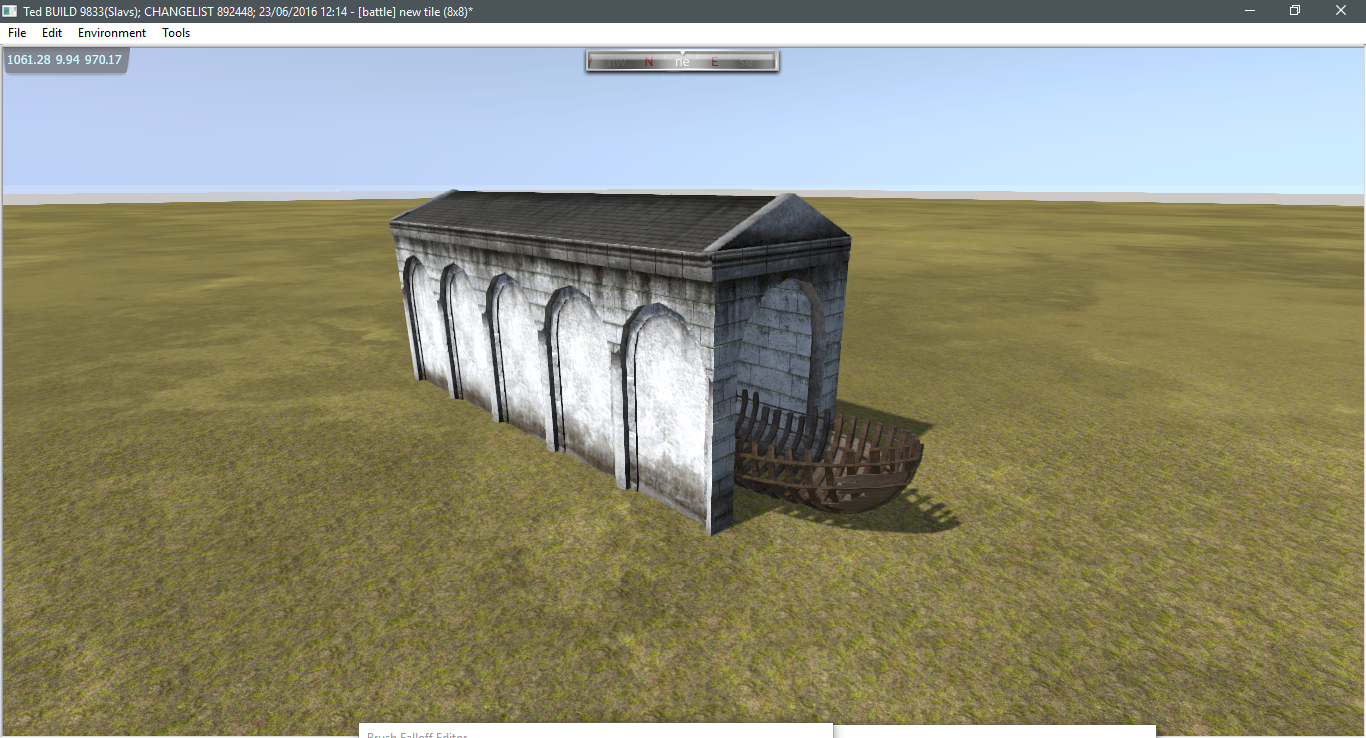 - Gondorian Houses x 3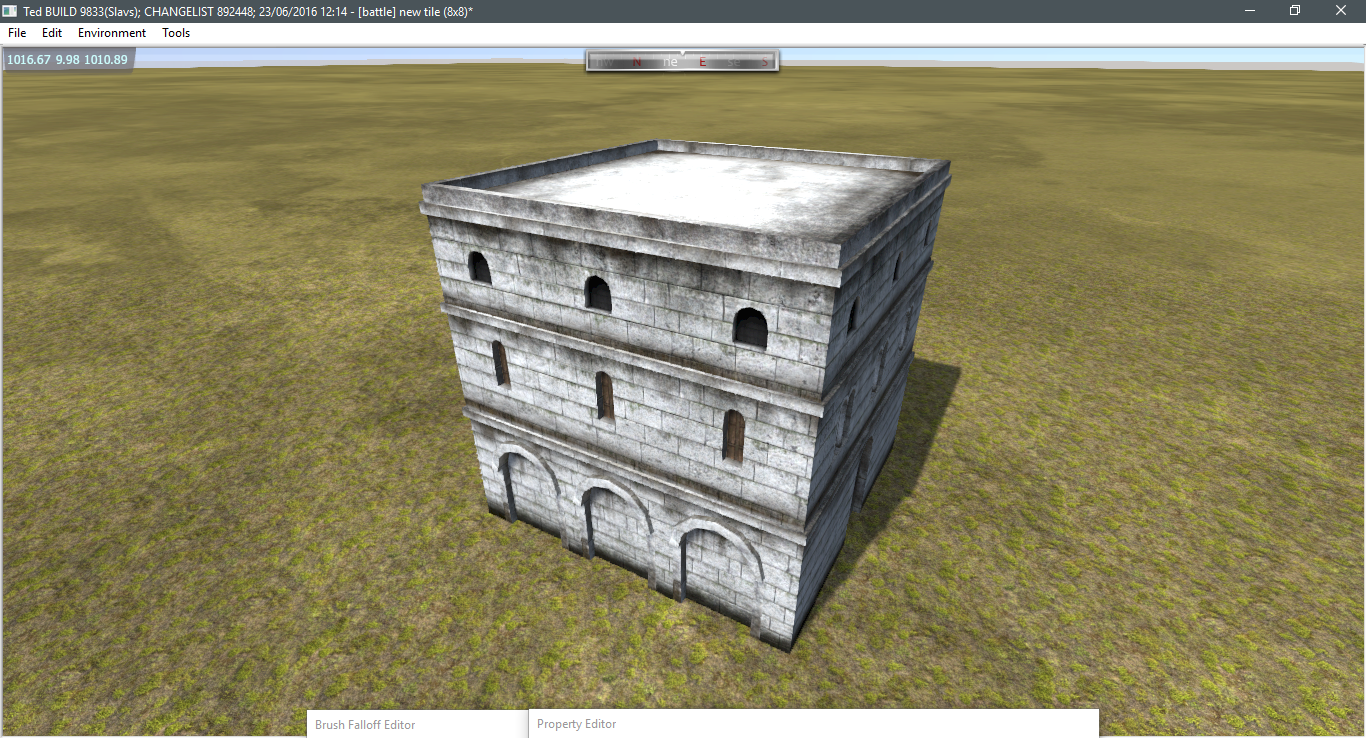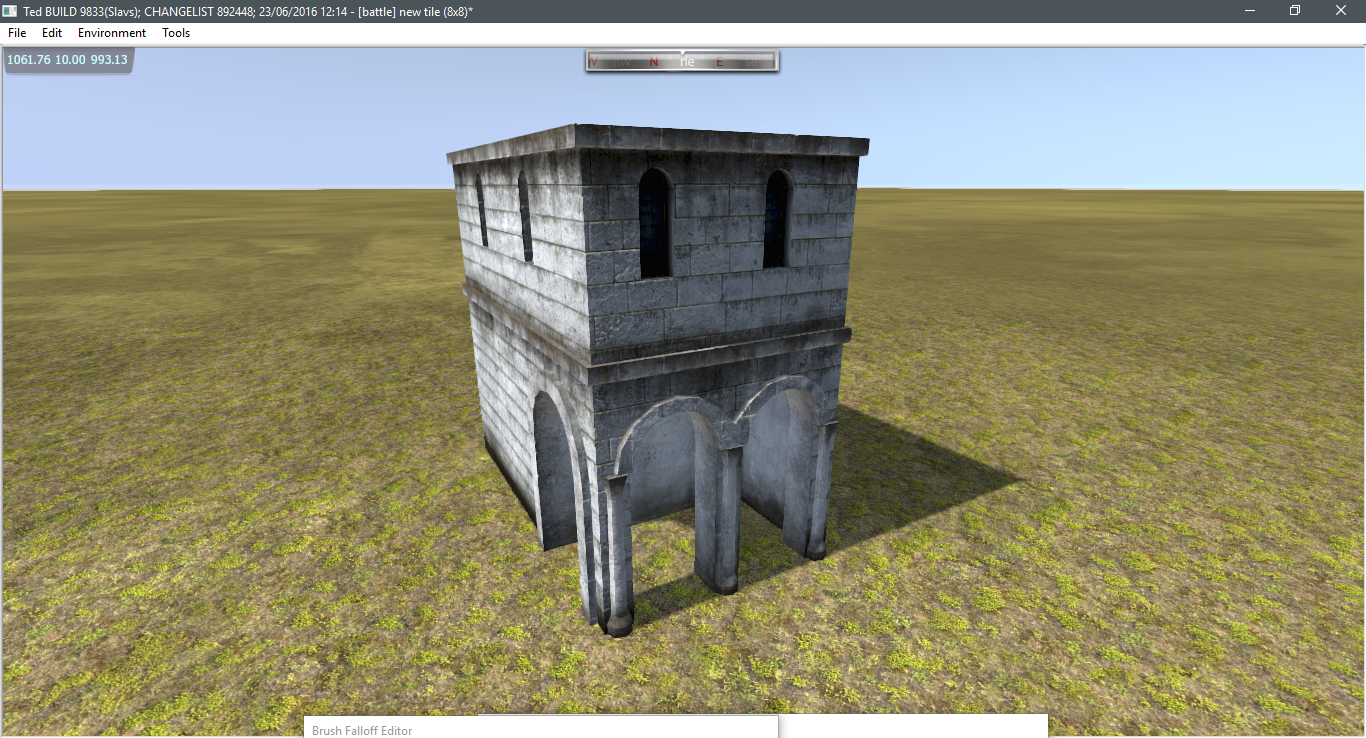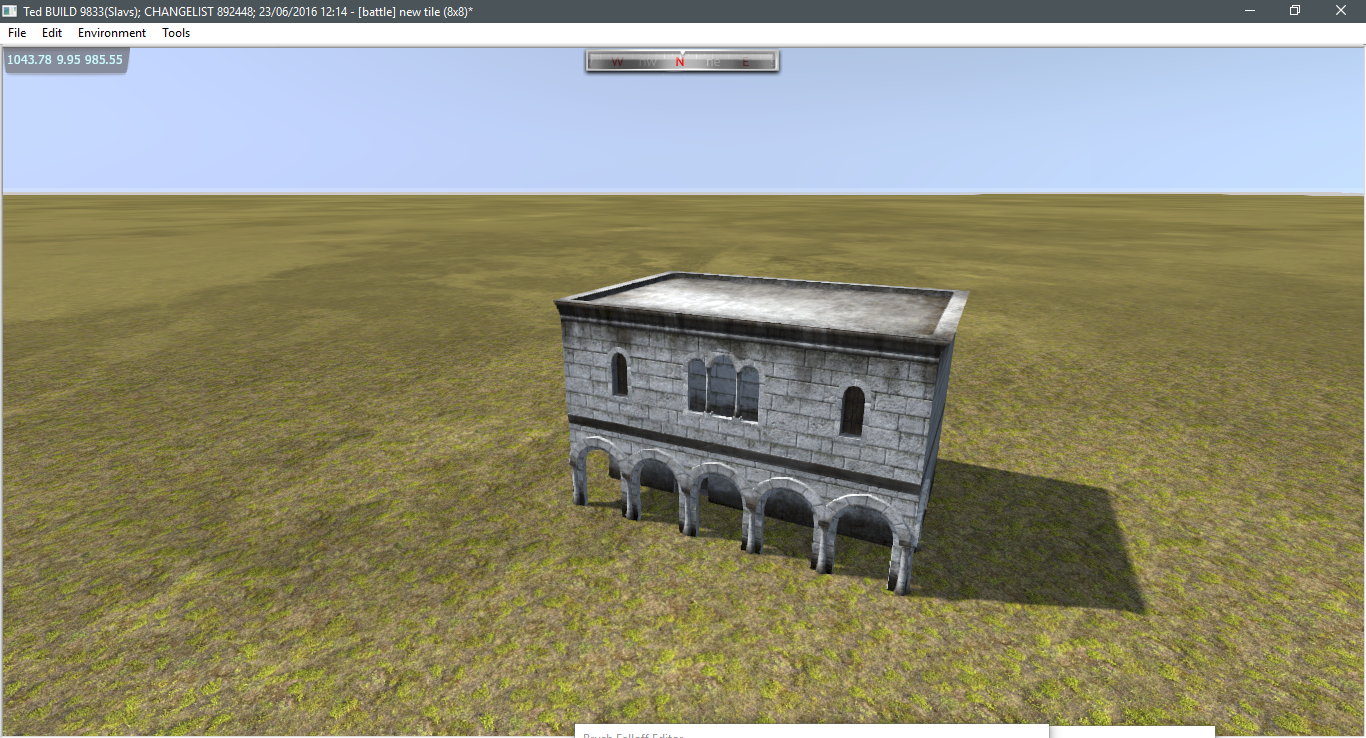 - Gondorian Palace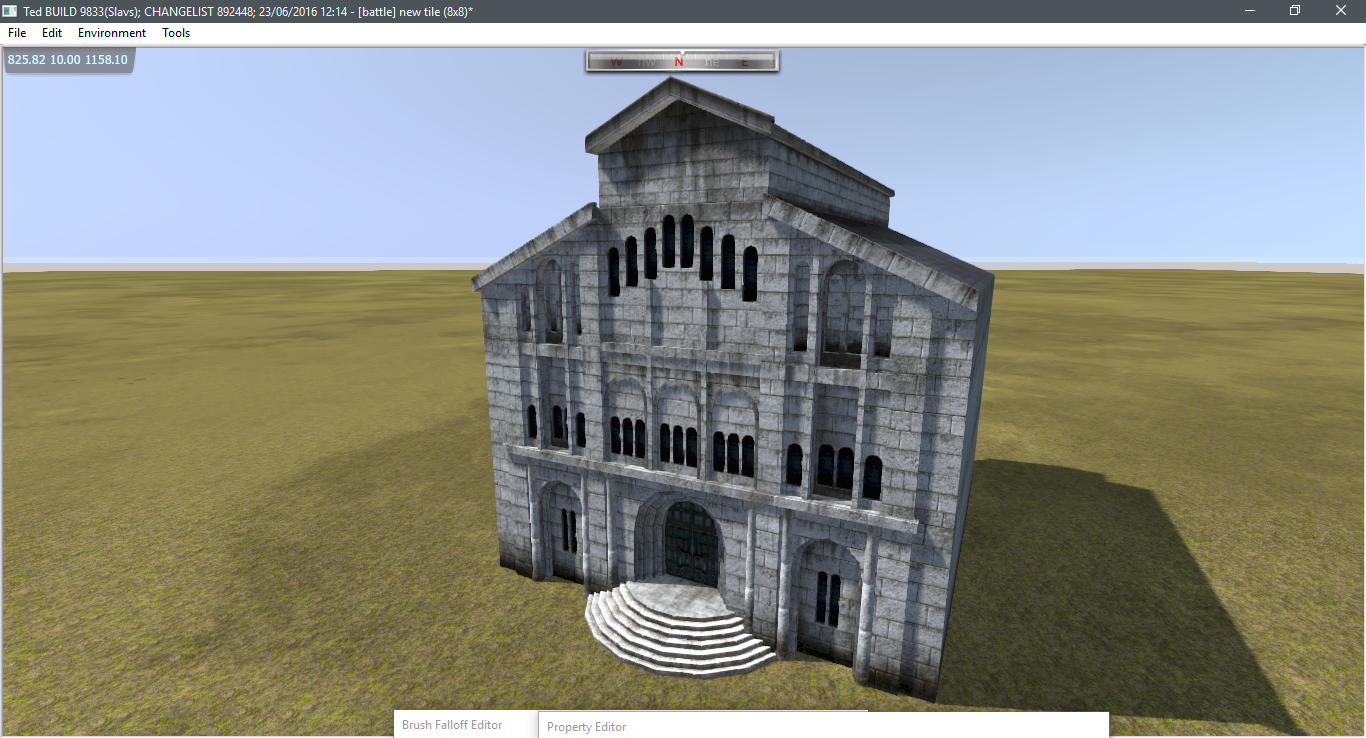 - Gondorian Civil Building x 1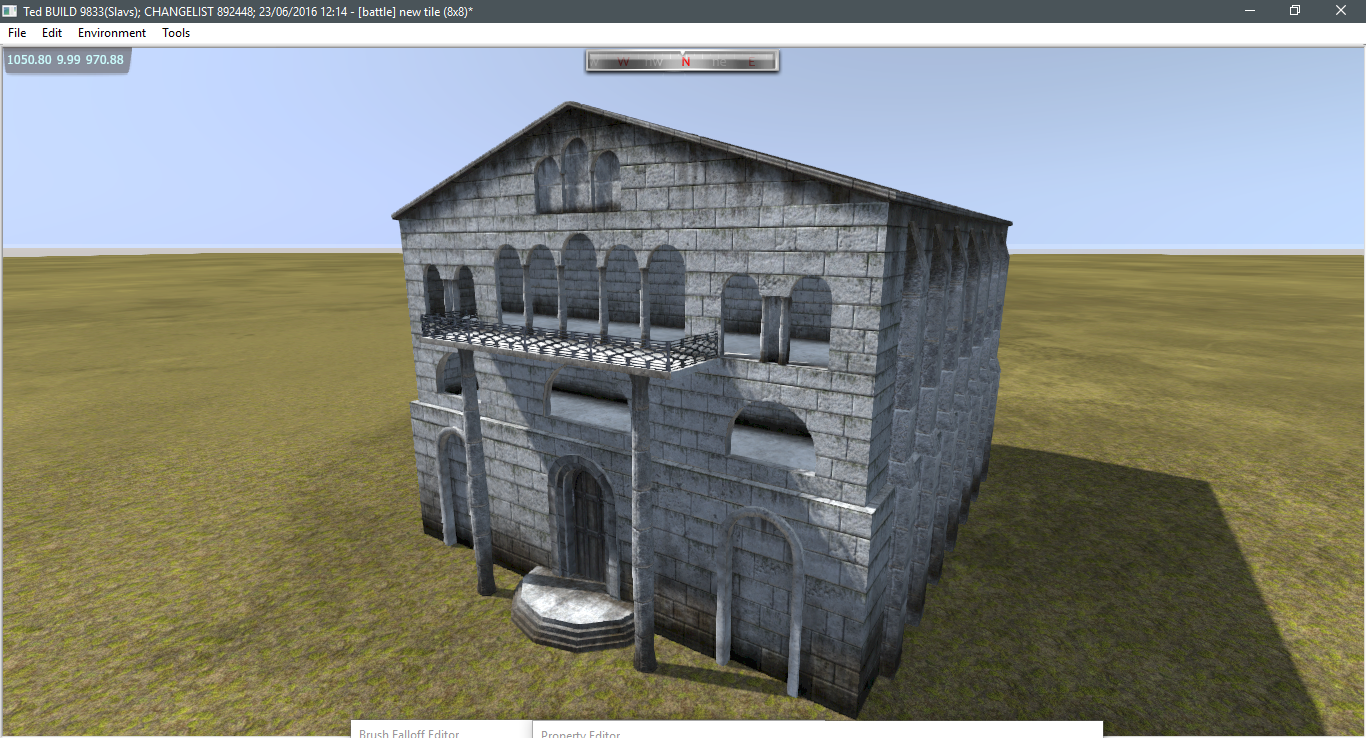 - Gondorian Bridge
- Fixed issues with Gondorian Straight Wall with Doors
Unfortunately, Mr.Jox has run out of free time, meaning architecture development will be put on hold... unless you can help! We need people to make architecture, so if you think you've got what it takes (which, to be honest, isn't much), check out our recruitment article here!
Audio
A lot of progress has been made in audio development this month, with a couple thousand files being processed. Hooray!
If you're willing to offer your time to help, check out our recruitment article (which you can find here)!
Balancing
There were a few balancing/code changes made this month, which are listed below.
- Fixed incorrect missile block chance for Uruk spear, Dwarven spear and Dwarven axe;
- Fixed incorrect weight for Dalian spear;
- 2-handed sword and axe units, as well as all cavalry from Tier 2 and higher (excluding missile cavalry) have an additional 5 charge bonus;
- Buffed Tier 1 and Tier 2 melee attack and melee defence;
- Increased all Tier 4 unit prices by 100;
- Removed all melee attack buffs for 'Spearwall' formation;
- Increased melee attack and melee defence of spear, long-spear, barbed spear and glaive;
- Increased spear base cost by 25;
- Increased glaive base cost by 50;
- Reduced base pike melee attack and defence.
Miscellaneous
This month also saw the beginning of a new User Interface (UI) being made for Rohan by TheQuez - meaning the UI will also be unique between factions to come! Here's some peeks: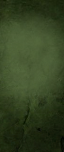 So that's it from me this month! I hope you like what you see, and be sure to ask any questions you may have - either on our Discord server or in this article's comment section!
Regards,
Bewildered / Stormydionosys3