This requires a fully patched installation of Star Wars: Empire at War: Forces of Corruption.
Uninstall all previous versions of Thrawns's Revenge before installing.
...For Those New to Imperial Civil War...
New Era-Based Tech System
Play as the New Republic, Imperial Remnant or Empire of the Hand
Conquer Hostile Non-Playable Factions
8 New Galactic Conquests Scenarios
18 New Skirmish MapsRedone Particle Effects and GUI
...Major Changes From 1.0...
Fixed AI
Fixed Autoresolve
10 New Units
15 Completely Redone Units (Including 7 Empire of the Hand Space Units)
All Space Maps Redone With New Skydomes and Planet Textures
Removed Starbases Completely, Now Just Shipyards and Golans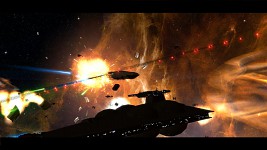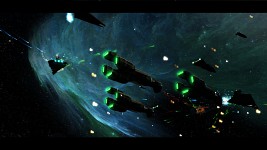 ...Mirrors...
[Installer - Mod Database]
[Rar Archive - Mod Database]
(Rar suggested for Steam users)
If you have a question, problem, or suggestion for future version please post it on our forums, Facebook page or Mod Database profile.