New Ottoman Uniforms
Early Infantry
Militia
Elite Infantry
Light Cavalry
Elite Cavalry
New Unit Cards

New Info Cards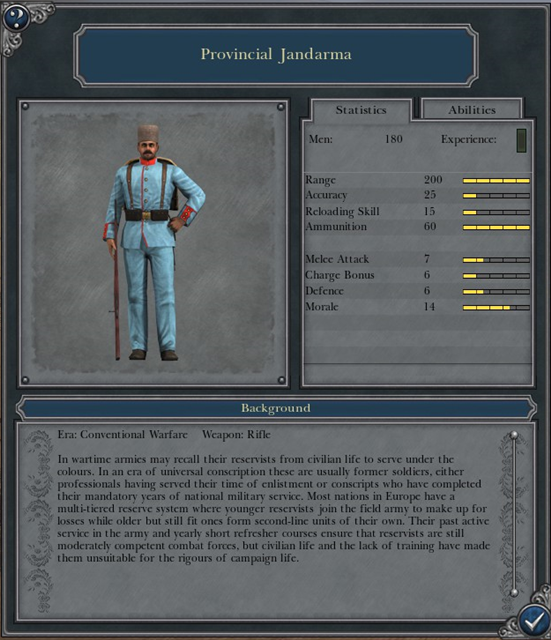 ---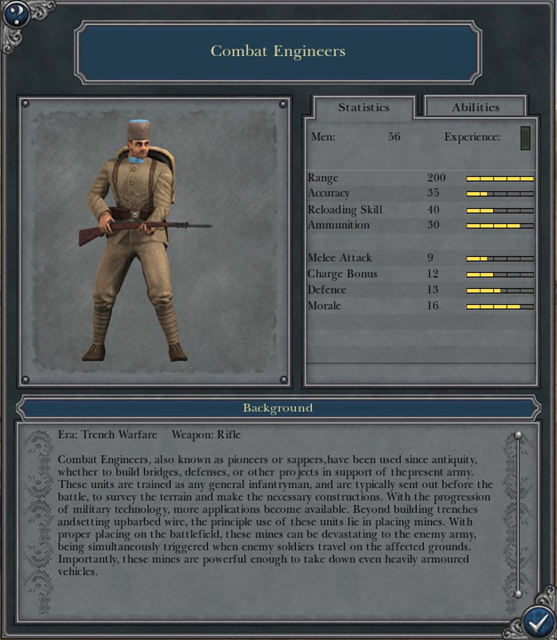 ---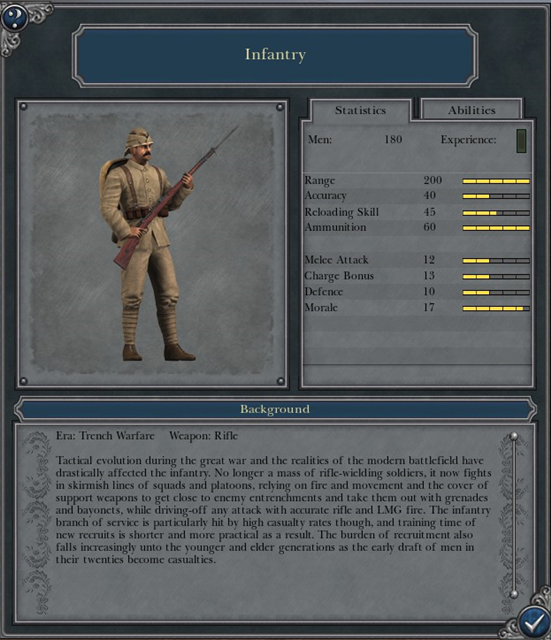 ---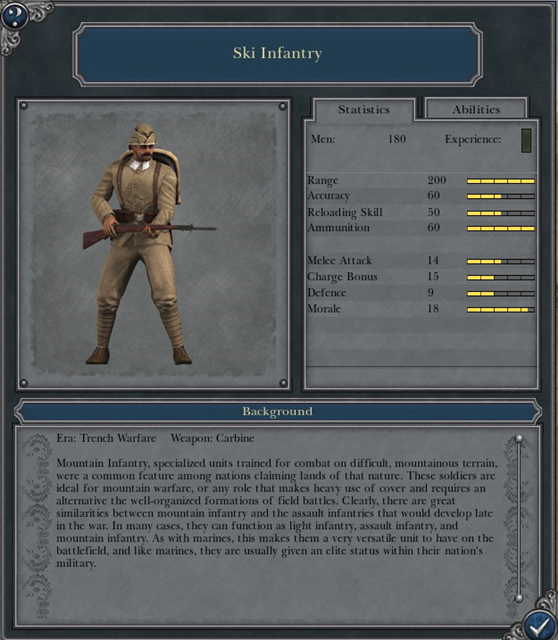 ---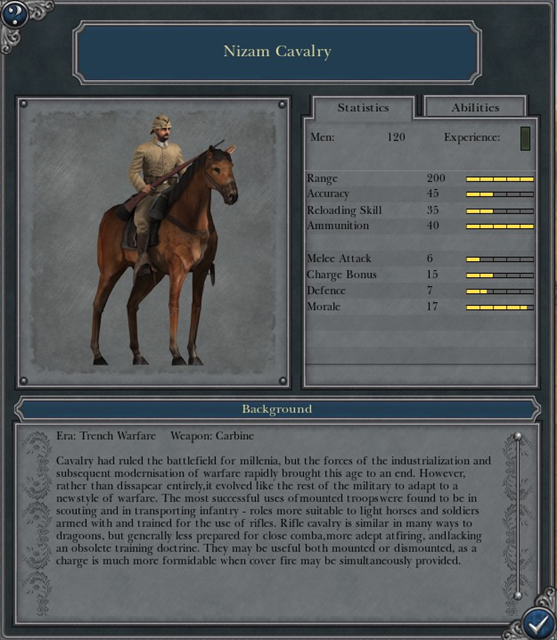 ---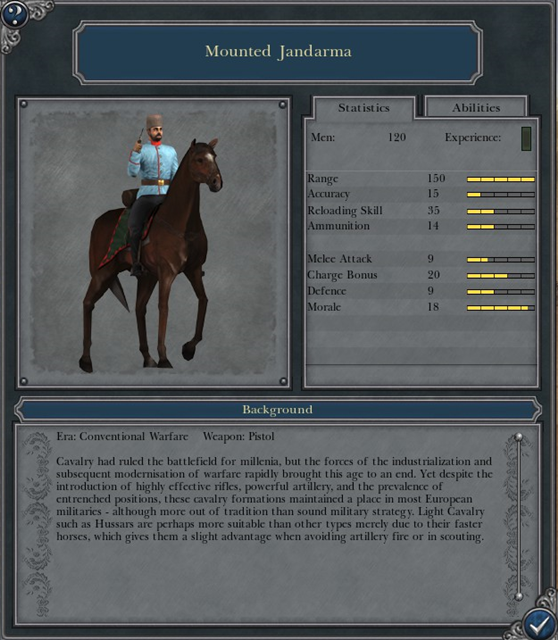 ---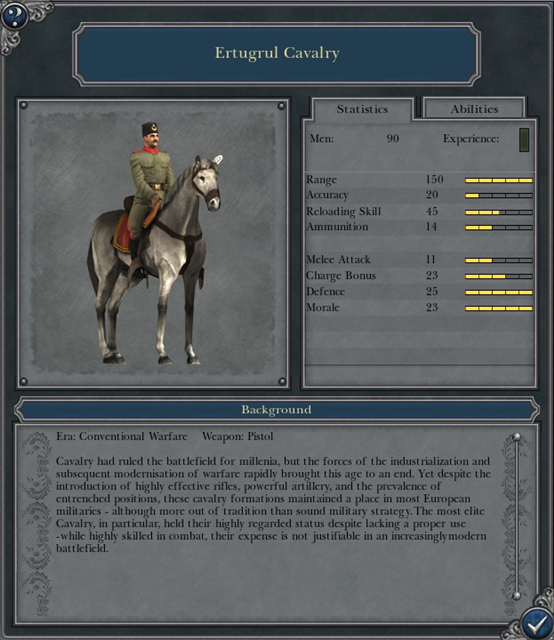 The Ottoman Home Region
We have fixed all the issues with the Ottoman faction on the campaign map. Their buildings have been changed to the middle eastern type and their ship model has been changed to the dreadnought like every other faction. Their starting buildings have been adjusted too so now they start with a college, a stable and a small town which can be upgraded to a factory, supply depot or large town. We have also added new historical generals.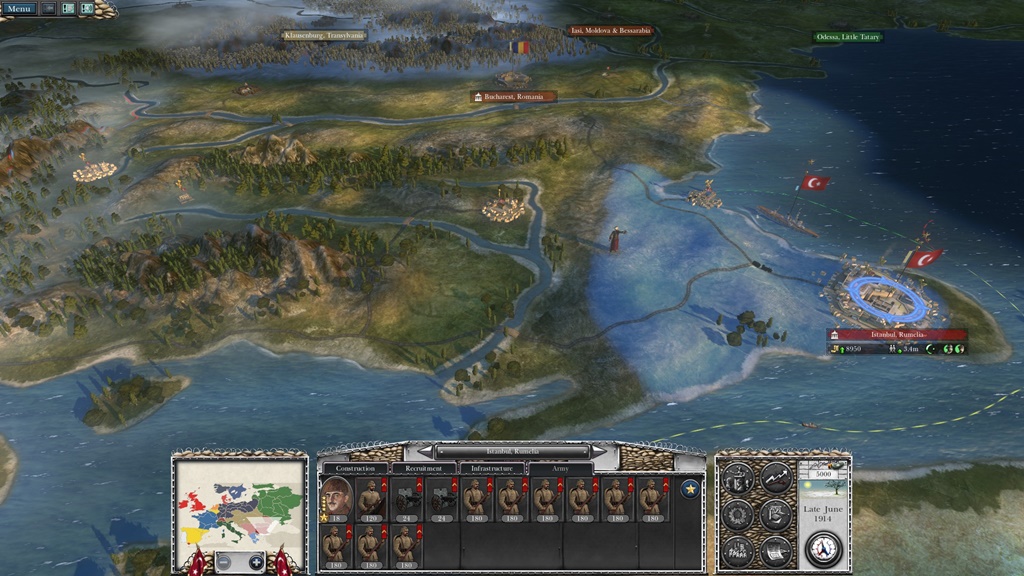 Here is a little bonus preview section.
---
Gas Gas Gas!
We have fixed the poison gas units to be more accurate and to make the gas itself linger a bit longer.
---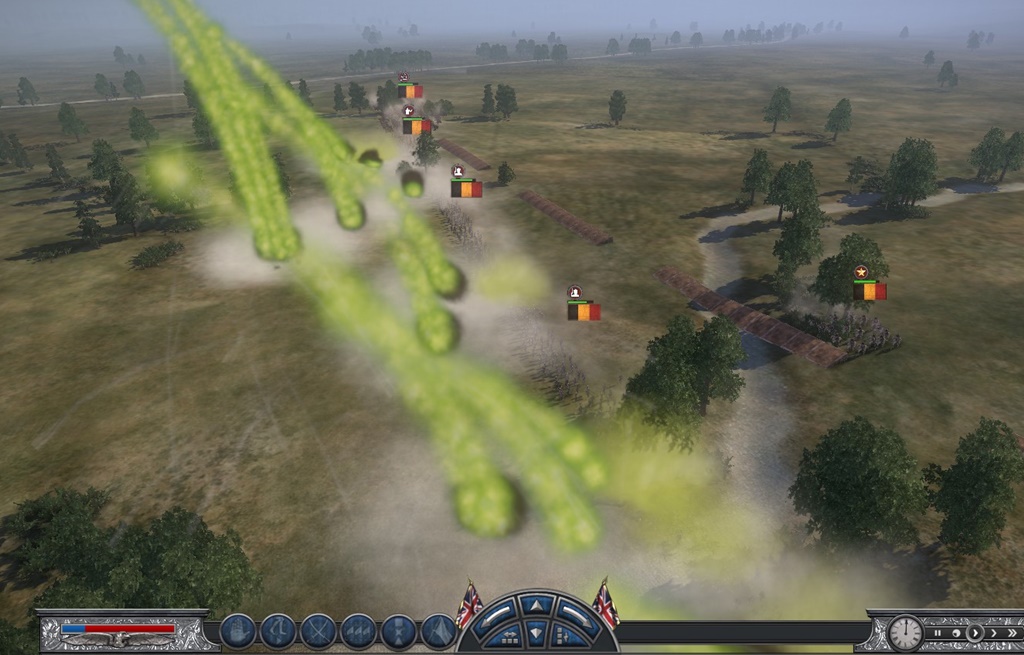 ---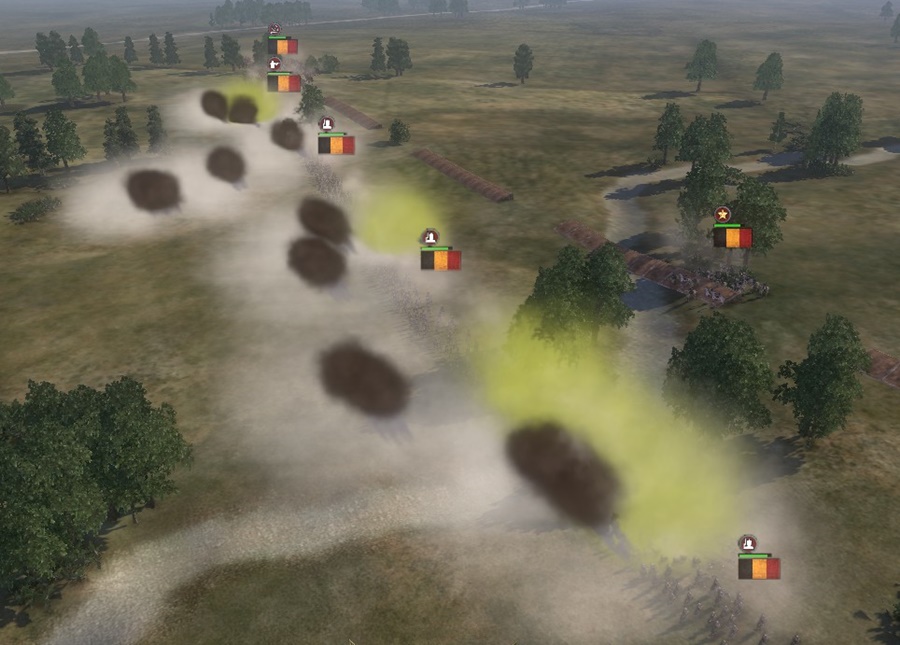 Flame On!
We have fixed the flamethrower fuel tank and re-added it to the game.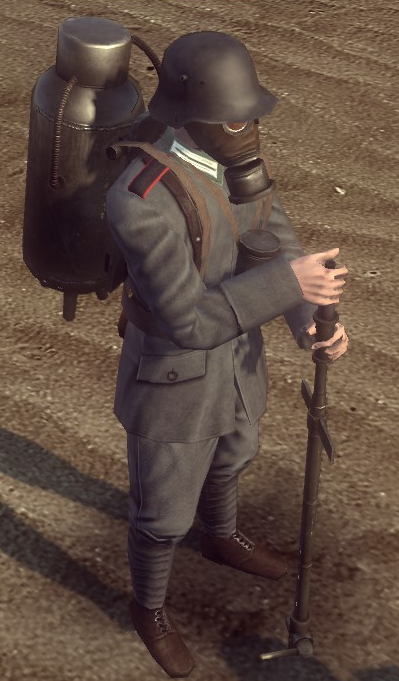 ---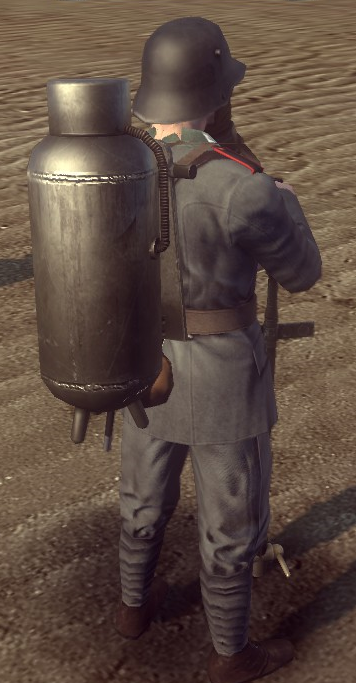 ---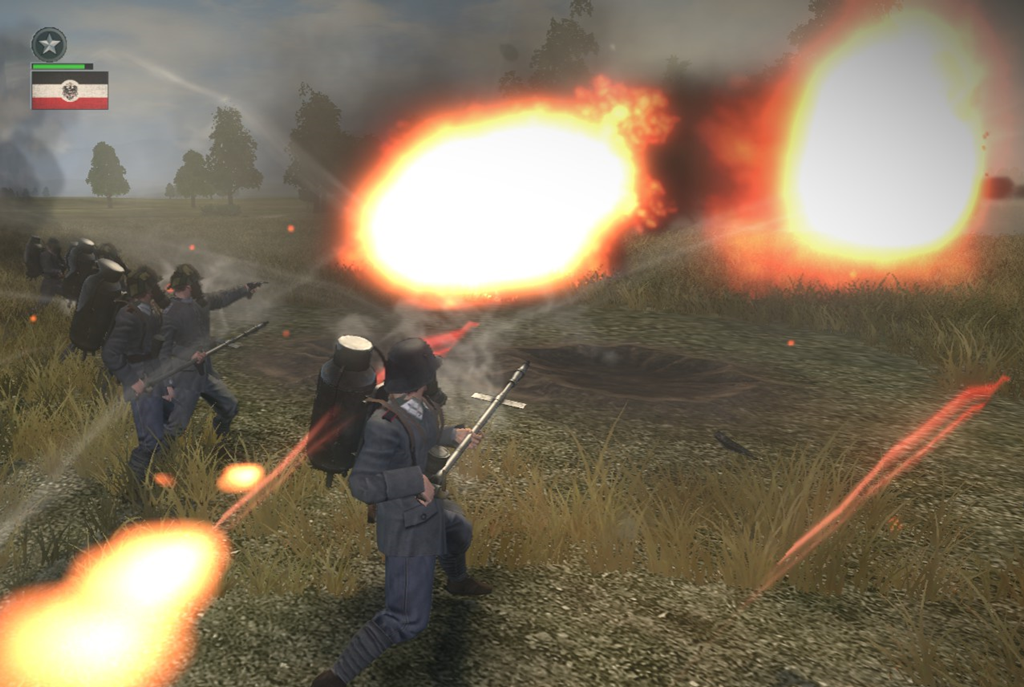 Mosin–Nagant
Here is our newest rifle, the Russian Mosin-Nagant. Click through the annotations to see the bayonet and scope version.