New Uniforms
Portraits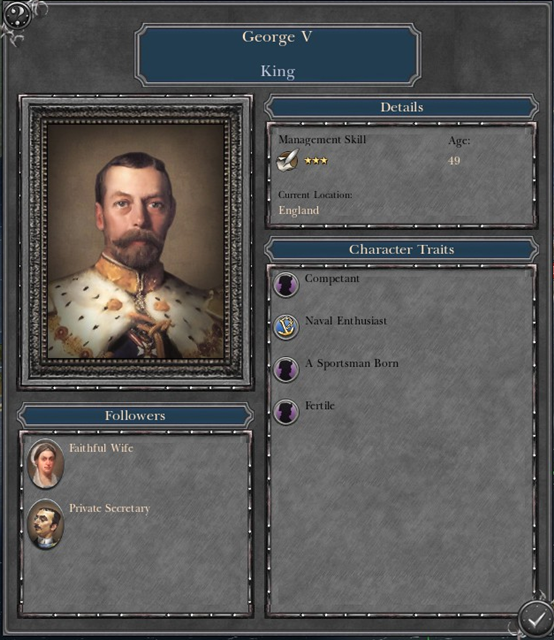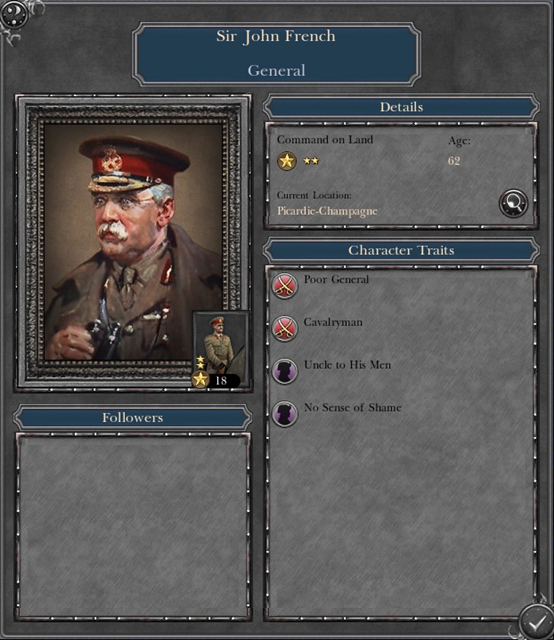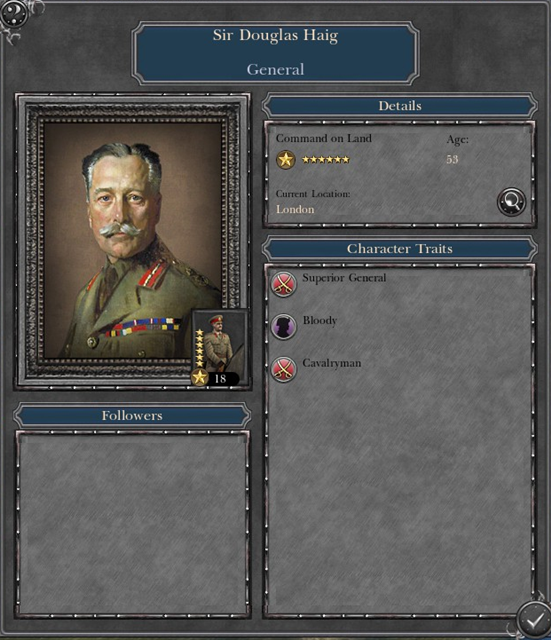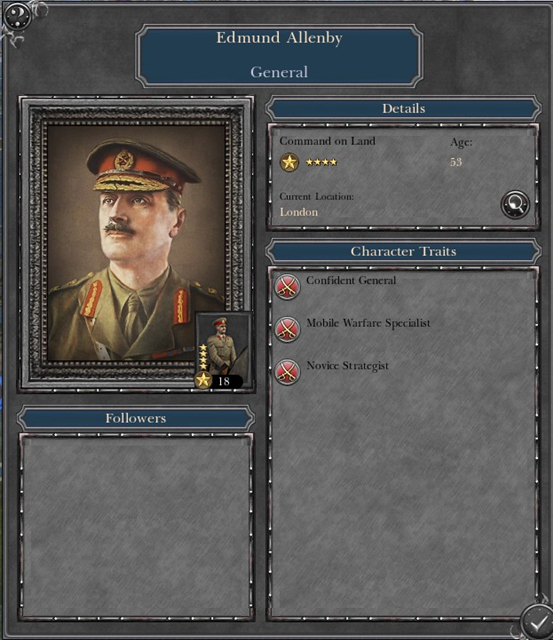 Unit Cards


Info Cards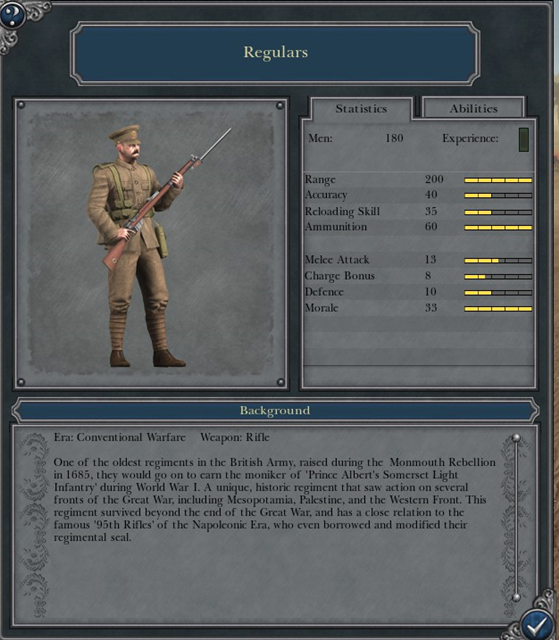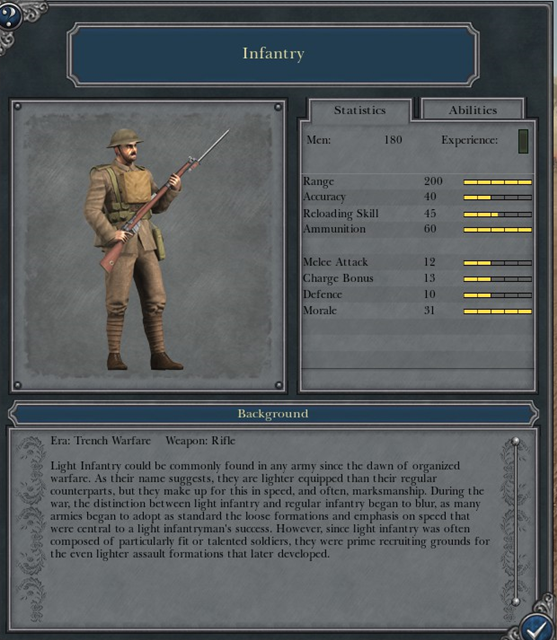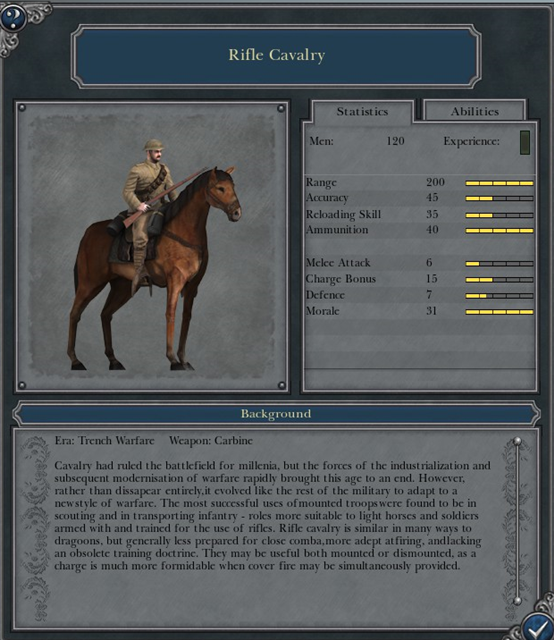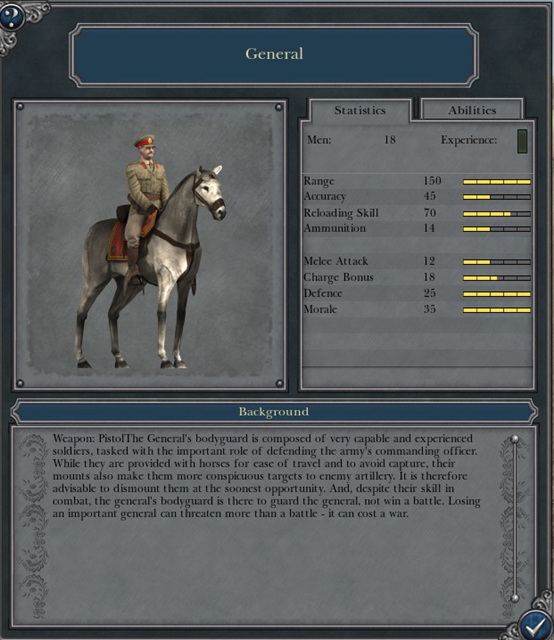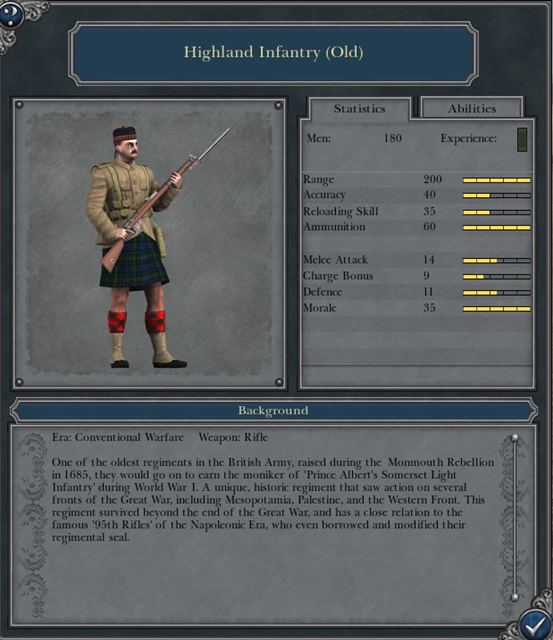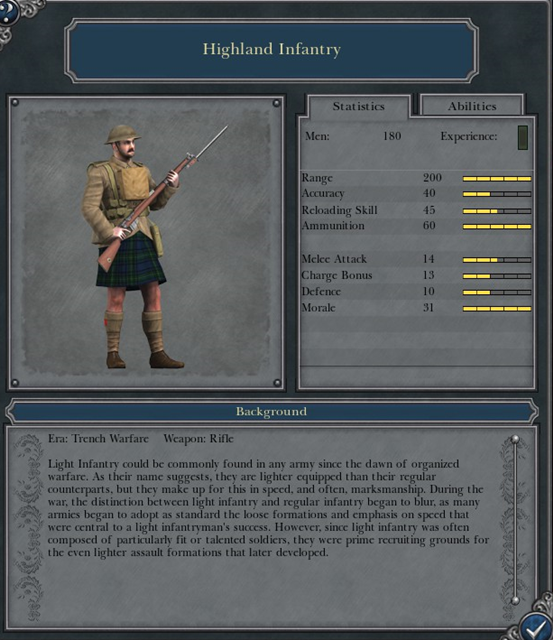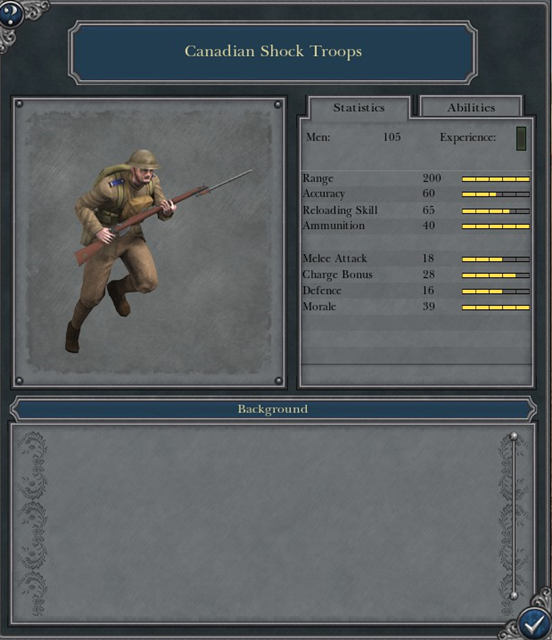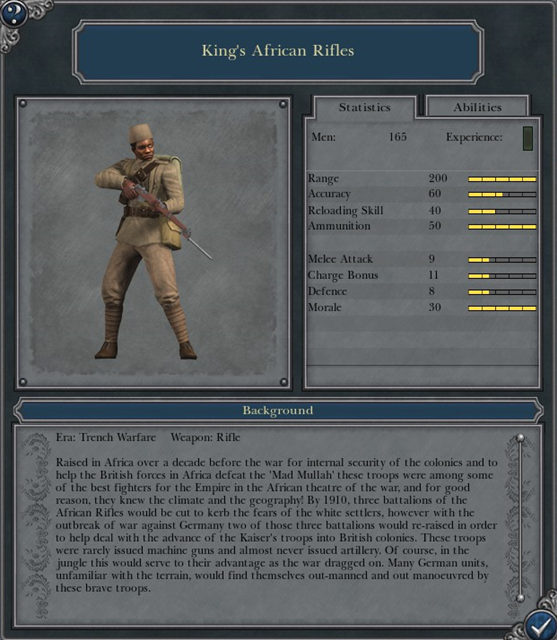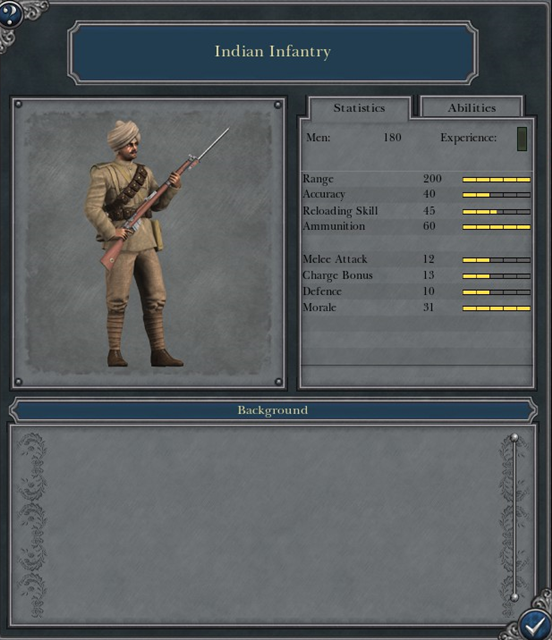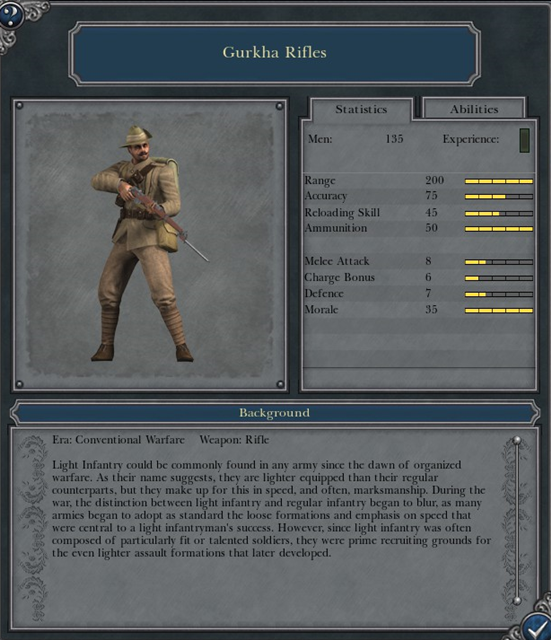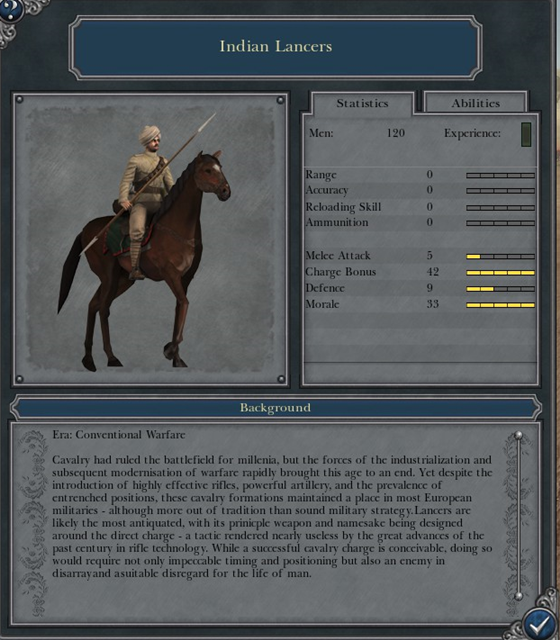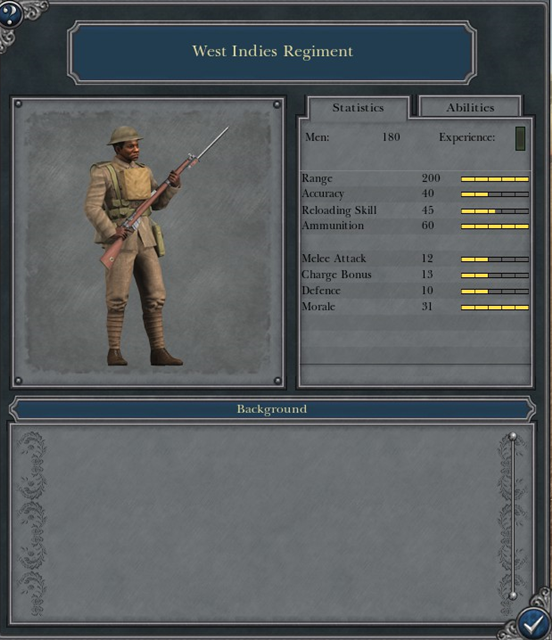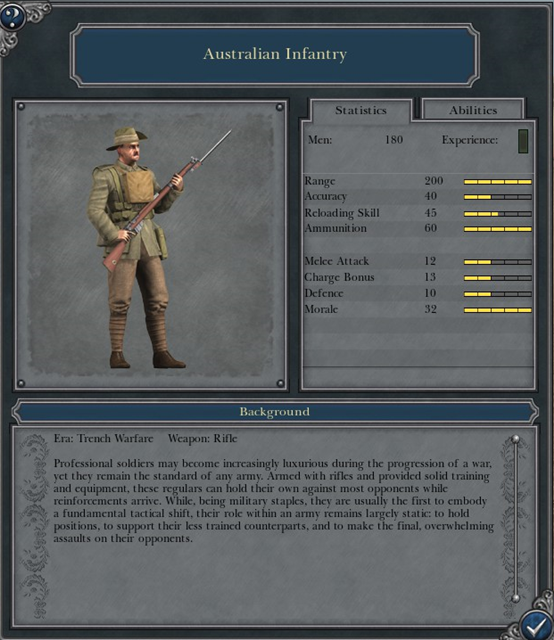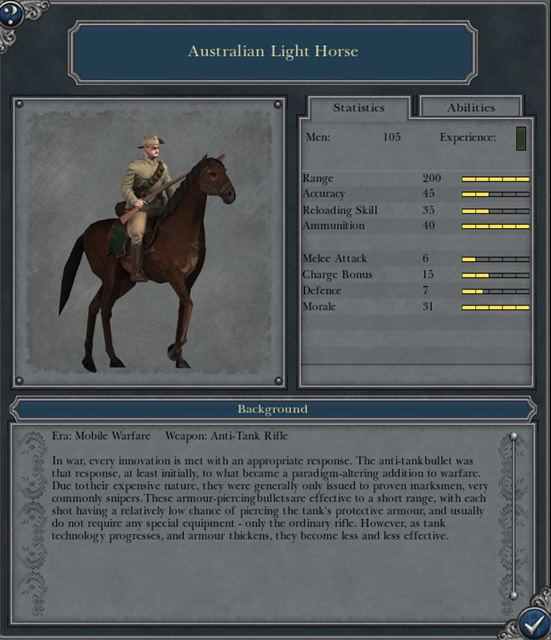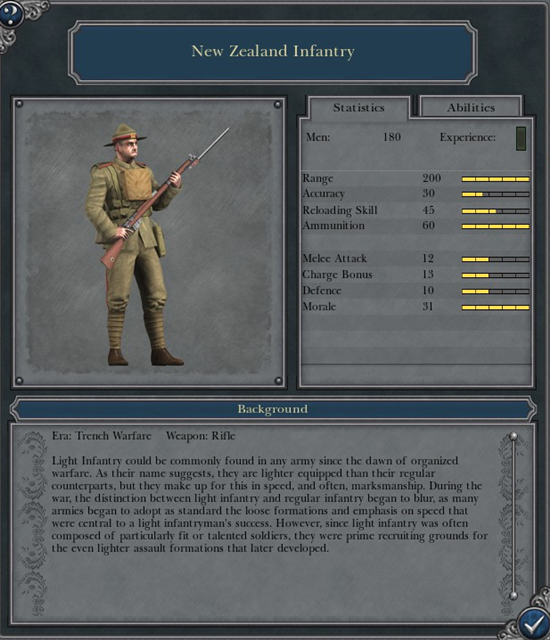 Starting Camera Position
Here is a look at what the new starting camera position for the British Empire looks like. The idea is to give the player of a greater sense of what country they are playing as by showing the entire nation at the beginning of the campaign instead of just focusing on the capital as it is with vanilla NTW.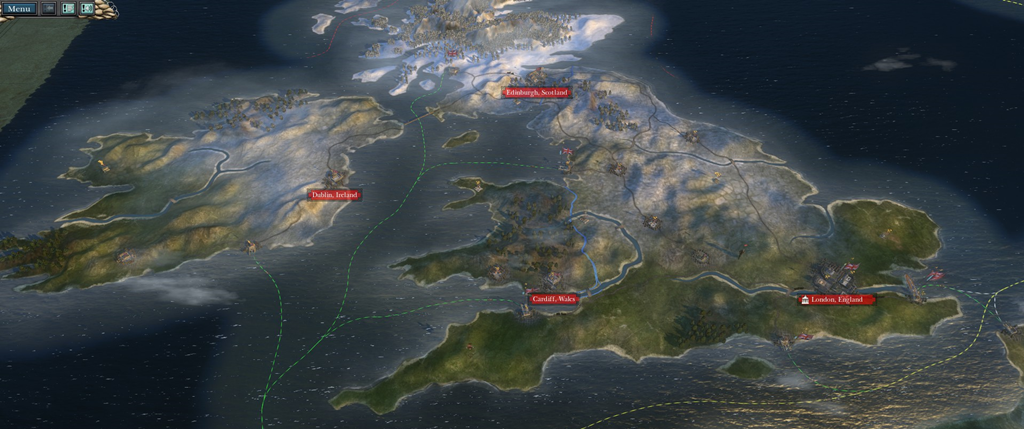 B.E.F.
Here is a look at the new British Expeditionary Force we have placed in France at the start of the campaign. This also shows the new campaign map model for the army.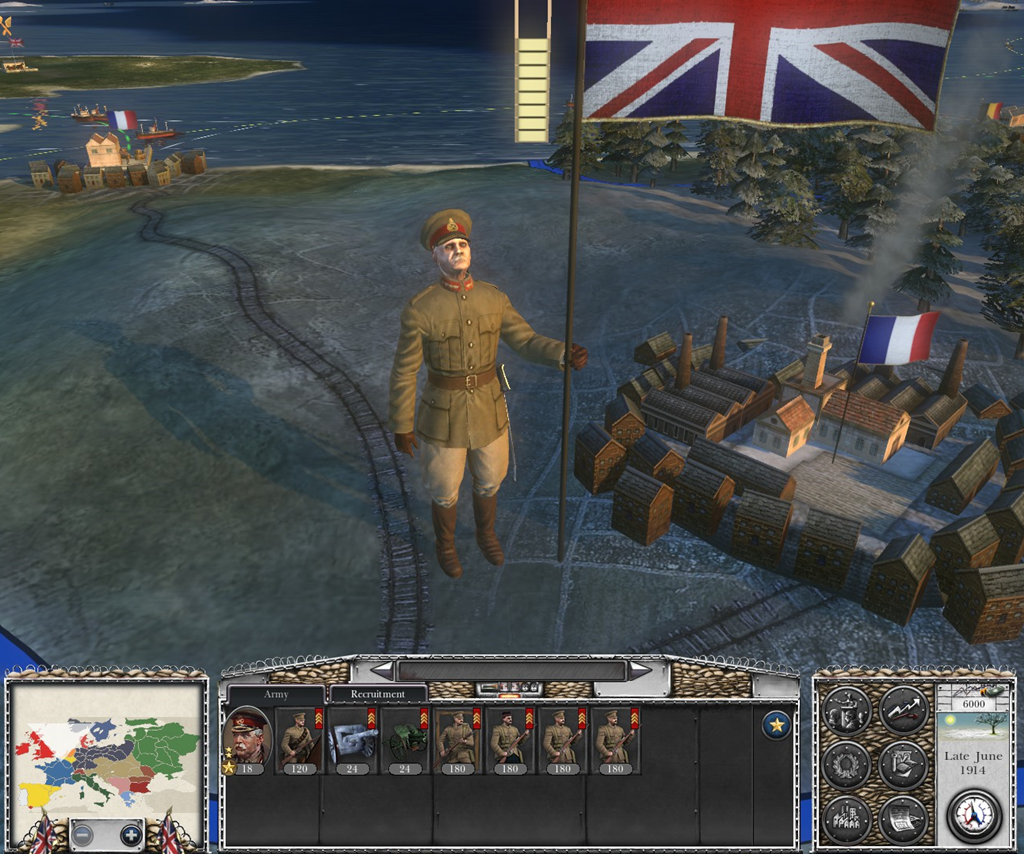 Final Beta Test
Now that the tech overhaul has been completed we would like to do one final round of testing before we release the new version. This test will focus mainly on the new tech tree and new tech effects. Here is a screenshot of the new tech tree.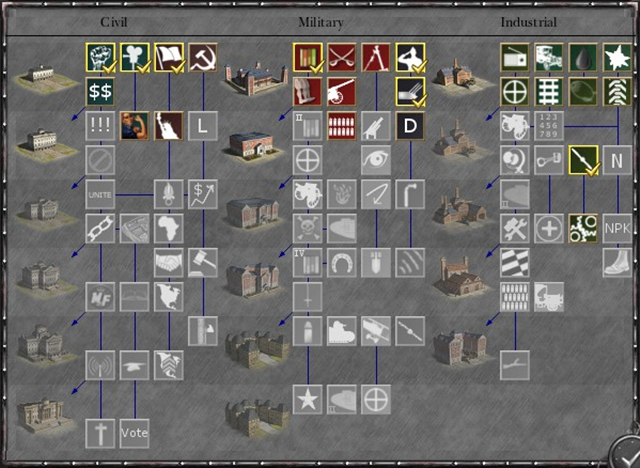 Please DM me if you are interested in taking part in the final beta test.