The Mle 1914 Hotchkiss machine gun chambered for the 8mm Lebel cartridge became the standard machine gun of the French Army during World War I. It was manufactured by the French arms company Hotchkiss et Cie, which had been established in the 1860s by American industrialist Benjamin B. Hotchkiss. The gas-actuated Hotchkiss system was first formulated in 1895 by Odkolek von Augeza ( Austria ) and improved into its final form by Hotchkiss armament engineers Laurence Benet and Henri Mercie.
The Hotchkiss company delivered 47,000 Mle 1914 machine guns to the French Army between 1914 and the end of 1918. Several hundred were in the 11 mm Gras caliber for anti balloons use since it was the smallest caliber to be able to receive an incendiary bullet but all the others were in 8 mm Lebel. The second largest user of the Hotchkiss gun was the American Expeditionary Forces in France between 1917 and 1918. The U.S. purchased and used in combat 7,000 Mle 1914 Hotchkiss machine guns, also in 8 mm Lebel.
This machine gun was used by many other countries during the war as well including: Belgium, Italy, Turkey, Greece, Sweden, Spain, Norway and was even used by several units of Soviet Russia.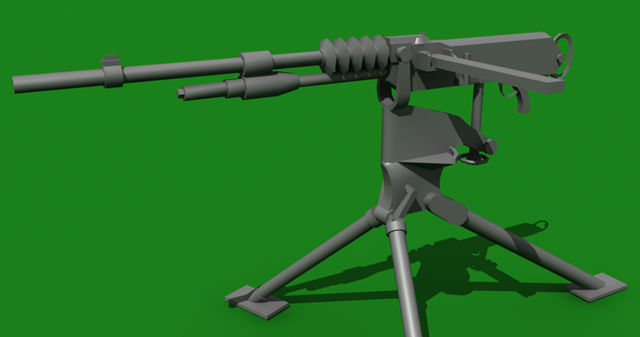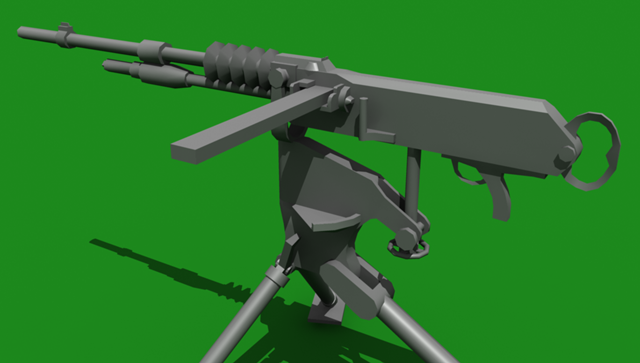 And here are the different LOD models. LOD1 : 2071 polygons LOD2 : 1256 polygons LOD3 : 342 polygons