I found this amazing web service called Sketchfab, it lets you upload models to it and it renders them in 3d in a browser window. The quality is incredible, you cant zoom and pan around the models and it works with google chrome and firefox. There is an embed code but for some reason it doesnt work here on TWC, i really wish it did :( So ill just post a screenshot attached to a link to my account with the stuff i want to show you guys.
CLICK ON THE PICTURES :D
Sadly you cant drive them around and they dont go boom but they are still pretty to look at until 5.2 is out.
Heres a direct link just in case Skfb.ly
---
Heres the new equipment models im working on.
Let me know what you guys think about the placement and scale of the individual pieces of equipment in relation to the character. Also i added some glossyness to make the shape more apparent in the renderer.
French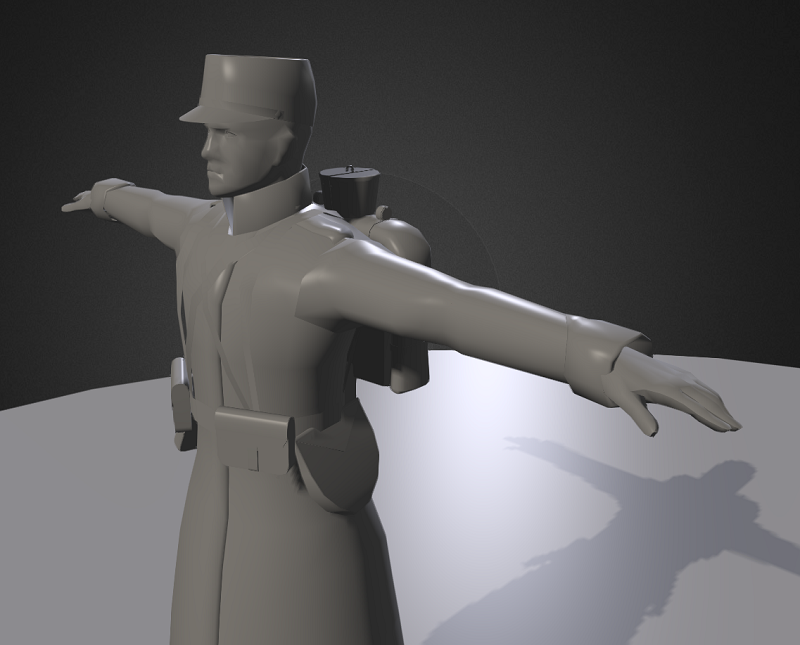 German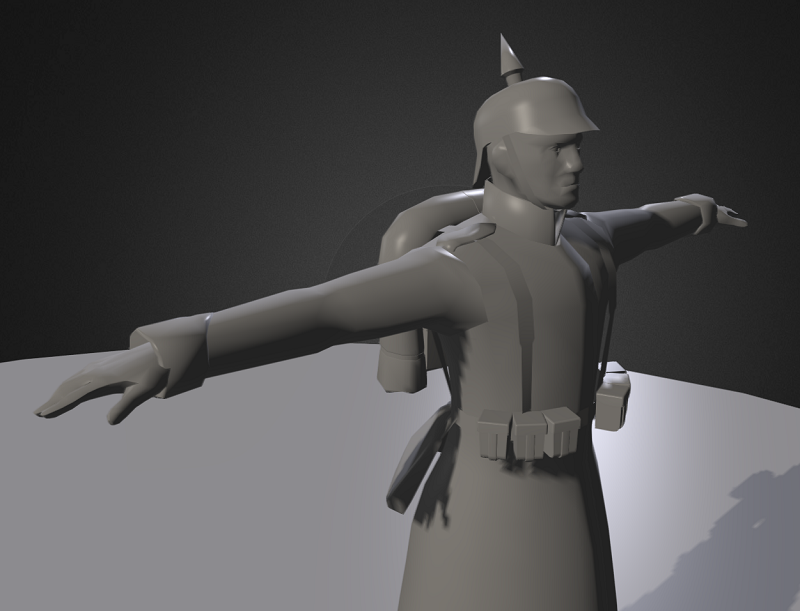 These British equipment models below are still a WIP pretty much so suggestions would be helpful. In the reference material i found there were a few other pouches for the late era style but i didnt add them because other pics didnt show them. Im not sure what to include exactly in the late era version. The early era version reuses the front pouches for France so no additional work needed to be done. Im thinking if i do Russia ill reuse alot from France and Britian and just make a few new parts as needed.
British Early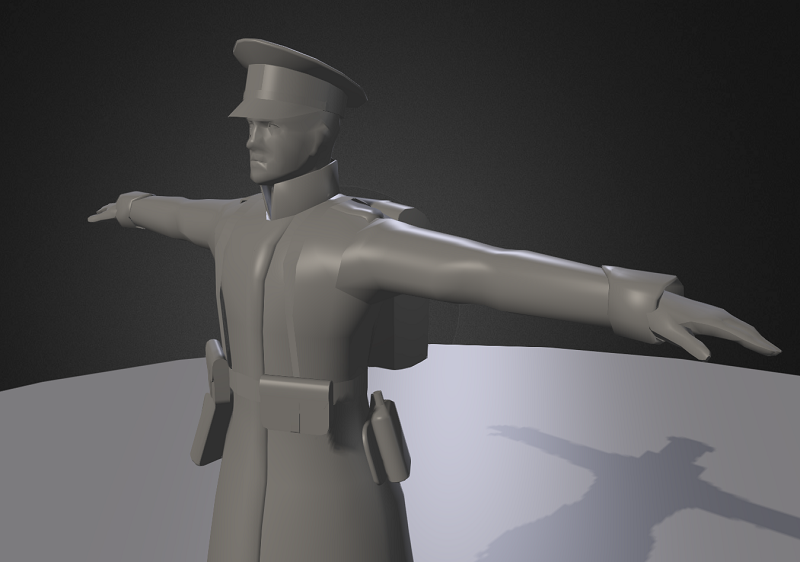 British Late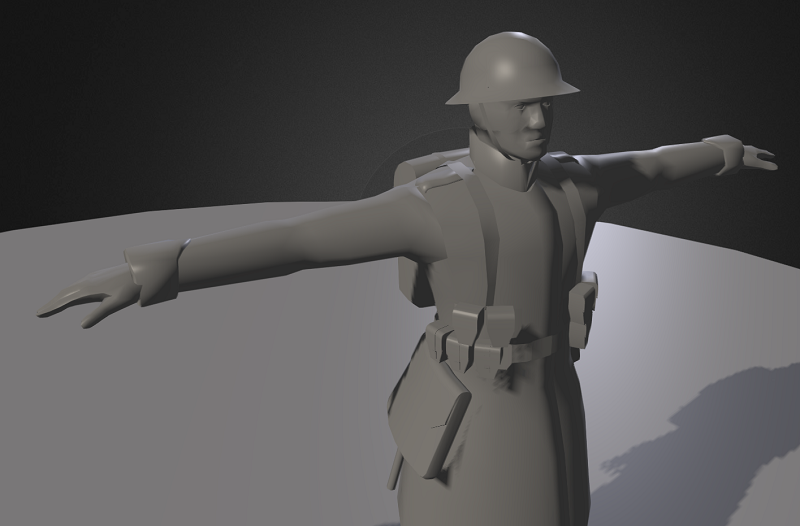 Let me know if you guys have any issues loading it.