Let's get something out of the way from the start: next release will contain both Rivendell and Rohan. No release date, of course. But they're coming. Not entirely unrelated: our team has grown substantially, so that's good news too. Please welcome MaxHardy (coder, artist), CammyFries (coder), Ganon (coder), and Biddy (WotR coder).
But that's not what this article is about. Today, we're going to talk about that other thing we're doing: a brand-new campaign. Warning: this article will not contain real spoilers, but if you want to remain entirely surprised, we suggest just skipping the article and going straight to the VOTING BOOTH (scroll down a little).Wink wink.
To that end, this will not be a wordy article. We're not discussing objectives or revealing the names or order of the missions. These are all going to be a surprise for when we release the update. Feel free to try and figure them out for yourselves, of course. We'd love to see what you come up with.
What I can say, though, is that we are writing, mapping, and scripting a totally new campaign that is based on our own AotR-ey blend of book and film lore. We have decided on a list of missions that we are dividing in 3 parts: Fellowship of the Ring, The Two Towers, and, you guessed it - Return of the King. We are extrapolating events, adding new battles... and incorporating Age of the Ring characters wherever we can.
Next release will come with the first part complete: at least 6 missions set during the events of the first book/movie, continuing from the currently released War of the Last Alliance. It will take you on Frodo's journey, from his perilous road to Rivendell to the the pass of Caradhras and taking the road through Moria - and back out into Lothlórien up until the Breaking of the Fellowship.
We are trying to tick as many lore-boxes as we can. Expect to visit the Barrow-downs, fight white wargs, and meet familiar faces along the way. And prepare to fight tooth and nail to prevent some of Middle-earth's most famous death scenes...
Each of these missions is in full development (some are already complete!) and will be as or more challenging than the two missions that came with the Erebor release. Get ready to save often and work on your breathing technique.
That's all for now. If you like our work, vote for us in this year's Mod of the Year awards. Or, you know, don't. In the end, competition is just the Man keeping us down.
Yours,
The Age of the Ring Team
PS: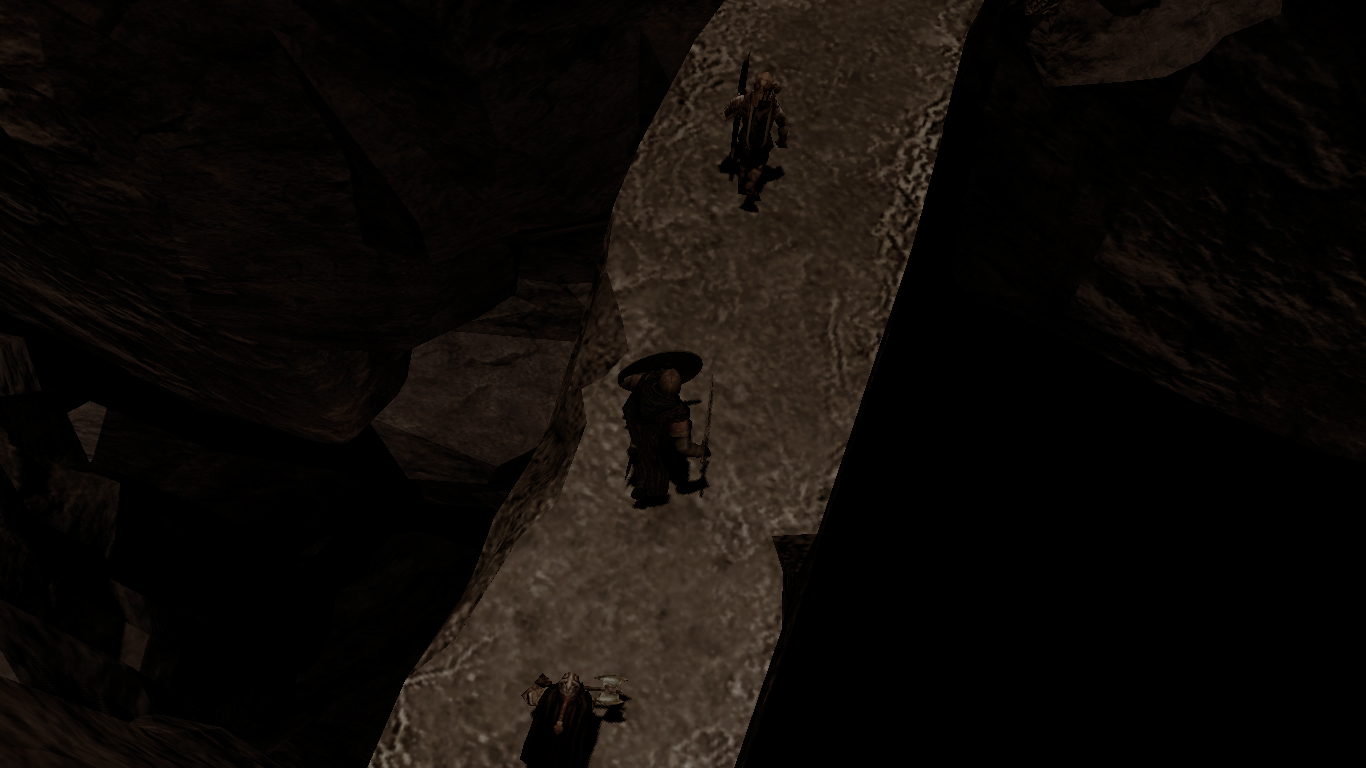 Another article will go live in a few days, so sit tight.