The Phrase Book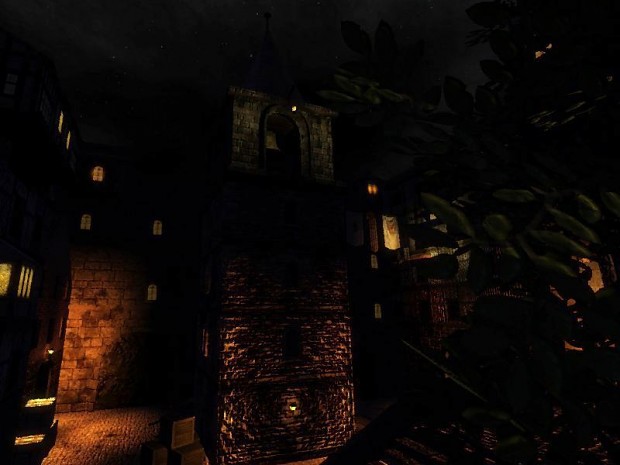 ---
Acclaimed mission author Sotha has released the 5th mission (excluding the excellent prequel "Mandrasola") in his Thomas Porter series. The mission makes use of many TDM v1.07 features and will be enhanced by v1.08 to use the new Dropped Object KO mechanic.

---
Briefing:
My situation seems rather bleak. The haunting from the Glenham Tower,
the Hag, seems to be determined to do me in. She has attacked me a few
times already, but so far I've managed escape with my life. I must stop
these attacks before she succeeds in whatever that may be her sinister
plans.
I believe everything is tied to this strange book, De Vermis Mysteriis,
which I obtained from the tower. The book is written by some unknown
language that I cannot understand, but somehow I am certain that the
answer to my predicament is hidden within the dusty pages of this tome.
It may very well be that the Hag is after me because I possess this
book. Can the dead be afraid of what is written on these dusty pages? I
need to find out everything I can...

---
Author Notes:
If you find something called "softened lead ball" do note that it will
not KO AI in TDM 1.07. Once 1.08 comes with its new features, the ball
should work. While waiting for 1.08, the ball might still work as a
distraction.
The mission uses heavily RITs, so guard activity should be more interesting and challenging.
The mission randomizes the location of few critical objects upon map
start, so that coupled with the AI RIT behavior the mission should be
more replayable than any other missions TDM has seen thus far.
---
(RIT stands for "Random Interesting Things" a phrase coined by Sotha to describe his method of making branched and random or semi-random patrols to increase the challenge, improve replay value and make the AI seem more natural.)

---
(Or use the in-game Mission Downloader feature.)
Please stop by The Dark Mod forums to discuss and rate the mission: