Greetings conquerors, liberators and immigrants of the Galaxy Far, Far Away.
At long last, the next official version of Rebellion, version 1.84, has been released on steam (hopefully GOG will follow shortly). The delay was a lot longer than we expected, but it offers a lot of good improvements for mods over the 1.82 version. Needless to say, Interregnum also got an update, and will include a lot of the other goodies we've been working on the last six months. :-)
So strap yourselves in, remember to reapply large address aware after the update, and look forward to the following new features and many more improvements in Interregnum Alpha 3.2.
New Shield Effects
Prior to Interregnum Alpha 3.2, Star Wars ships did not have any visual display of shields. The reason for this was simply that there were none in the Star Wars films. You might expect that not having shield effects would improve the performance of the mod, but in fact the opposite is true. The game engine expects ships with shields to have shield effects, and "faking" the missing shields was actually almost doubling our model memory usage. Naturally, this began to be a problem as we added more units and a new faction, the Rebel Alliance.
With this in mind, we made the difficult decision to give all ships new, efficient projected shield effects. We understand this may not be ideal for all players, but we are quite happy with the end result, and we are happy to report that our testers have reported that this change has noticeably improve performance. If you do like this new bit of visual flair, well this is a double win for you!
The following developer journal discusses this change more in depth. Do note however the shield effect has been refined significantly since the video was created, and is now quite a bit more subtle!
New Ship and Models
The mod's visuals will further be improved by a few new models for existing units, as well as a brand new unit, the Imperial Raider Corvette.
One bit of feedback we have received with the mod is that some players wanted more unit variety between our Imperial factions, the Galactic Empire and the Warlords. This was not initially done because in Star Wars lore, their conventional military units were basically identical; only the leadership, superweapons and to a lesser extent technology changed after the battle of Endor. Also the factions of the vanilla game had subfactions with only unique titans and research, so the Warlords didn't stand out in that regard.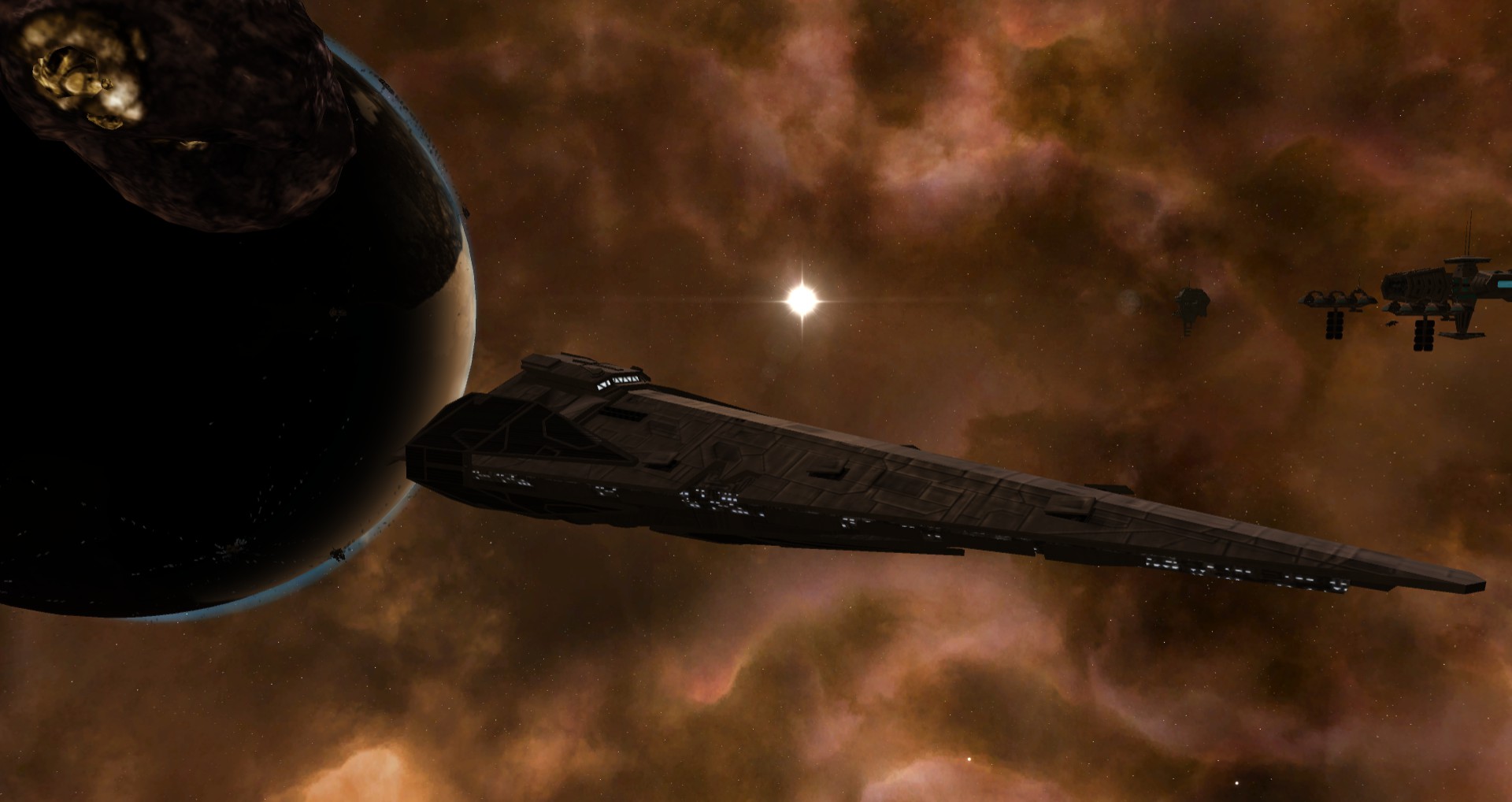 Fortunately, we managed to find a few units without much operational history in the lore that could be added in for the Warlords without breaking the theme of the faction. The first of these is the Raider Corvette from the X-wing miniatures game. This sleek and efficient starship will be the new antifighter frigate for the Warlords, while the Galactic Empire will retain the classic Lancer frigate. As a smaller and a more modern, obscure and efficient ship, the Raider is a perfect fit for the Warlords' play style and I'm quite happy with how it turned out.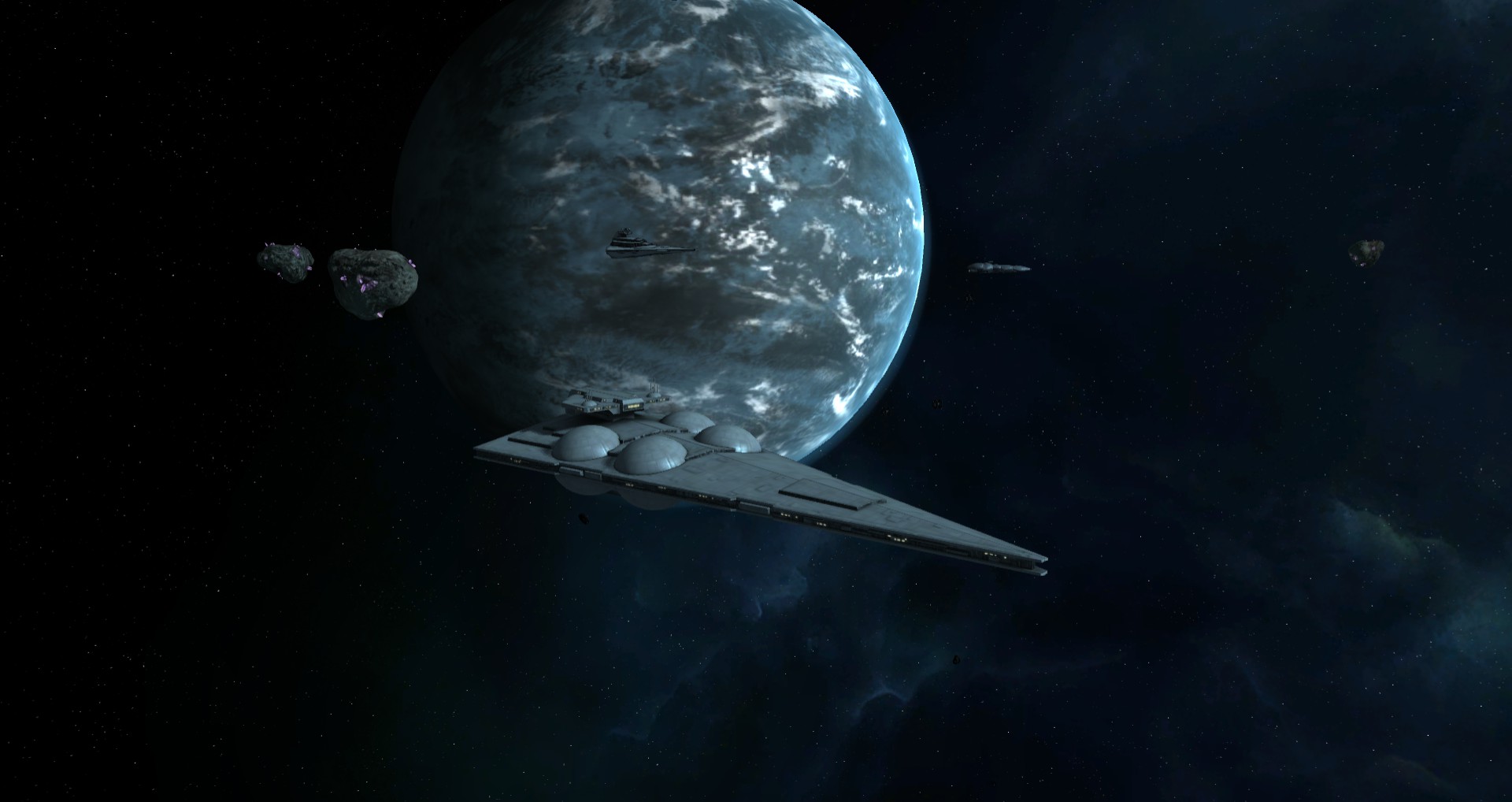 In addition, higher quality models for the Immobolizer 418 cruiser, Vindicator/Enforcer cruisers, TIE Defender and B-wing have been added to the mod.
Exploration Enhancements
Creating an interesting and engaging Star Wars inspired galaxy for players to explore is one of the main goals of Interregnum, and one in that we actively try to expand on in every release. Key exploration features in Alpha 3.2 include a whole set of new, lore friendly Star Wars artifacts, new random encounters and some more eye candy to distract you further from your battle plans!
First of all, the new artifacts. All twelve of the original artifacts in the game have been replaced with new Star Wars ones, from all eras and mediums of the lore. Many of them ended up having similar effects to existing artifacts, but a few of the weaker ones have been replaced with more interesting alternatives. So get ready to start hunting the galaxy for these rare bits of technology, or if you're a true Star Wars nerd, try to figure out what they all are with just the screenshot below!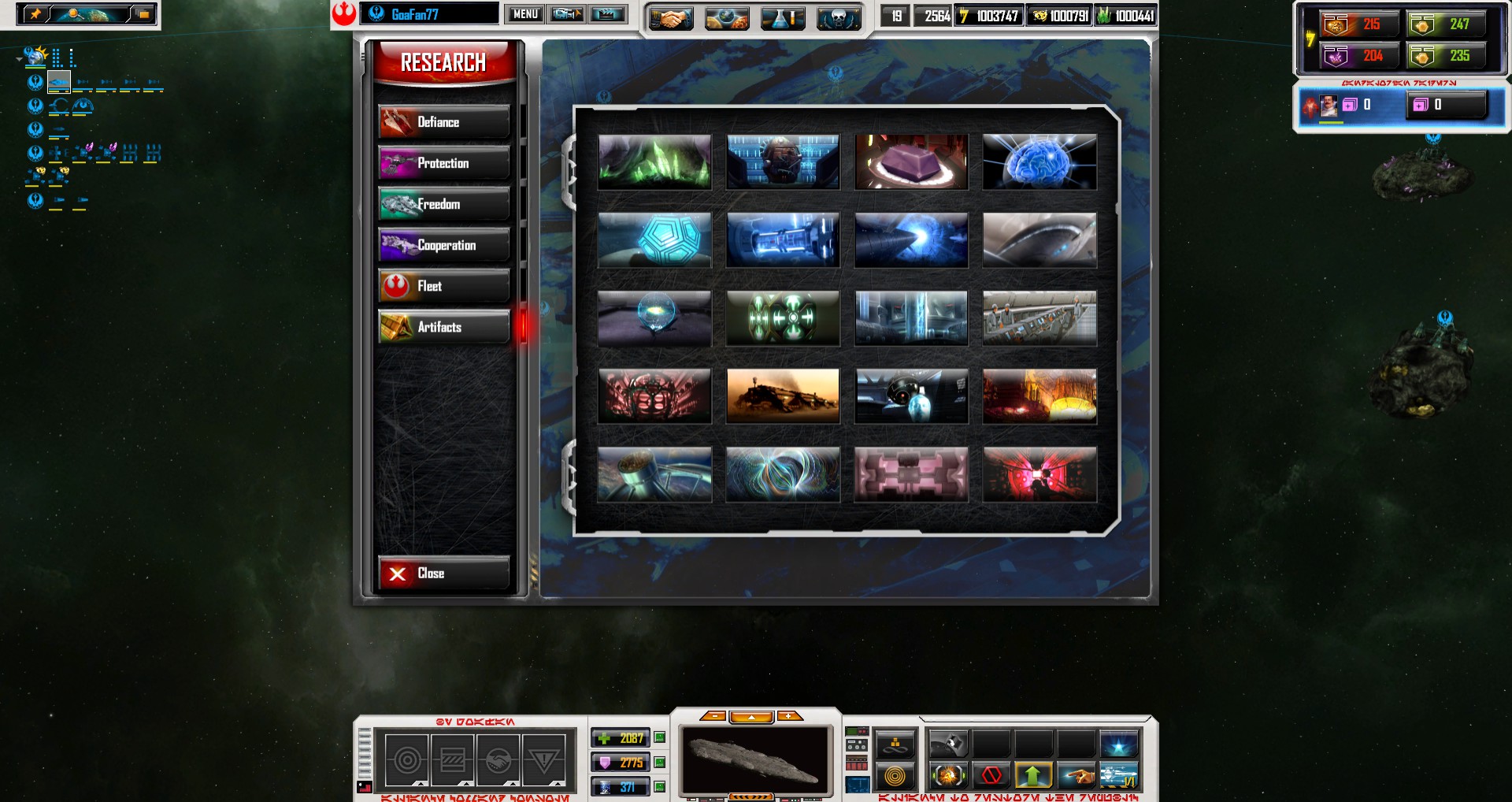 Random encounters are the main way this mod tries to make the galaxy feel alive and immersive. Typical they take the form of minor factions randomly spawning on the map, and each provides its own unique challenge and rewards. This update adds special random encounters to Industrial and Ship Graveyard (Stellar Phenomenon DLC required) planets, and may allow you to acquire some widely requested retro ships for your faction of choice. Assuming you can defeat them of course! In addition, we took the opportunity to make ship graveyards fit in better with Star Wars; they're now populated by a fair share of Clone Wars era ships.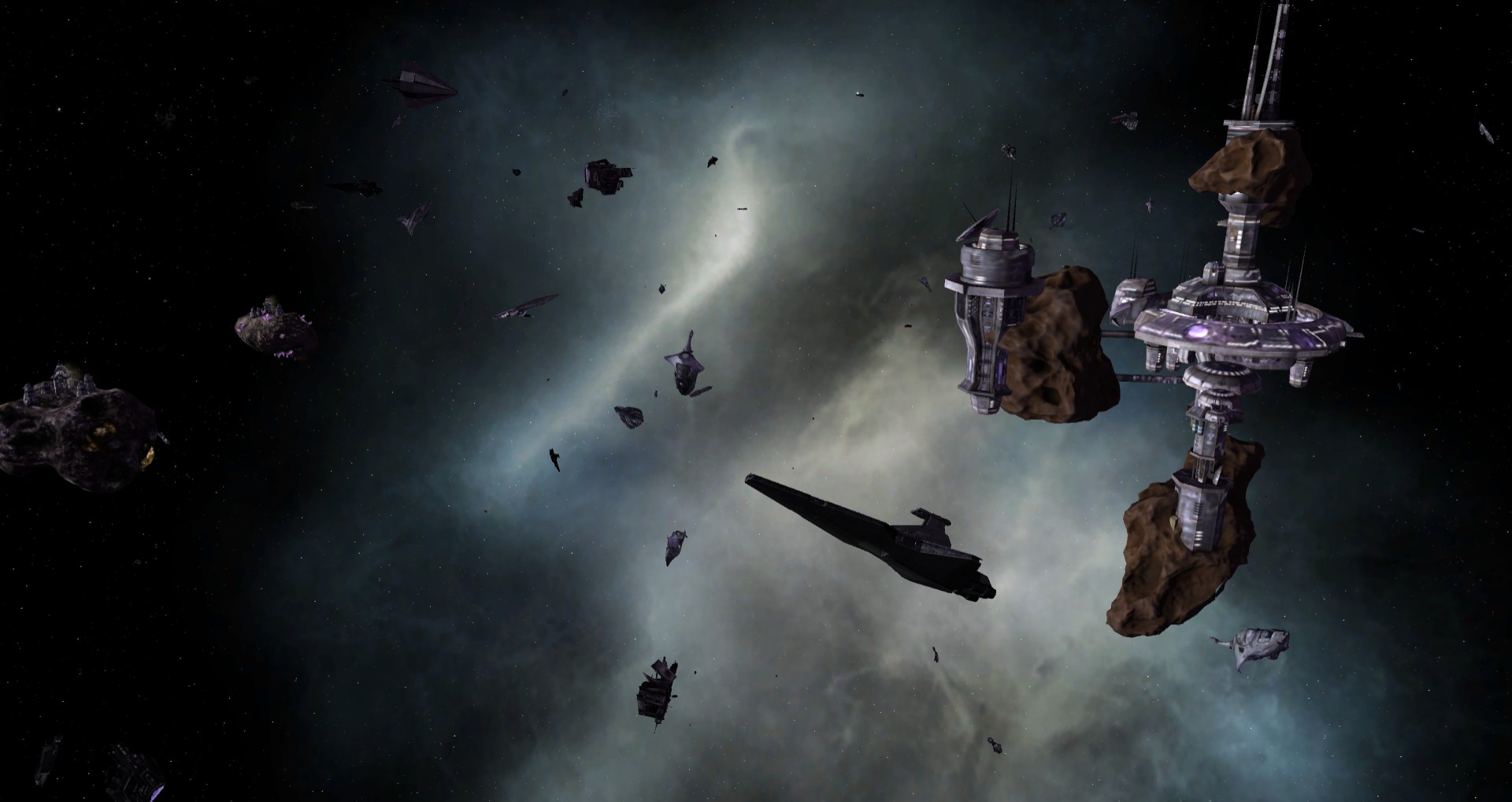 Balance and Bug Fixes
This update was fairly light on balance changes. However, we have improved the Rebel Alliance's economy a little bit by making a few trade related technologies available earlier. We also removed the Council of Moffs tech from the Imperial Warlords, as feedback suggest the Warlords are still a bit better than the Galactic Empire, and this tech helped shield them from the Warlord's main weakness - smaller fleets.
We also clarified some of the things new players to the mod struggled with. Ship infocards will now be a little more helpful telling what each unit does. Colony ships, capturing ships and other unique units are now explicitly labeled. We also slightly reworked the tech trees so that it would be more obvious how to unlock some units with unusual prerequisites, such as the Empire's Dreadnaught Heavy Cruiser.
Finally, after the update to the main mod is released, we intend to release new versions of the Enhanced 4X Mod/Interregnum minimods as well as the Interregnum Galaxy Forge tool. I would expect to see them in the next week or two.


We thank you for being patient with us during this unusually uncertain update period, and I hope many of you will get to enjoy the new version this weekend!