EXPANDING FRONTS IS HERE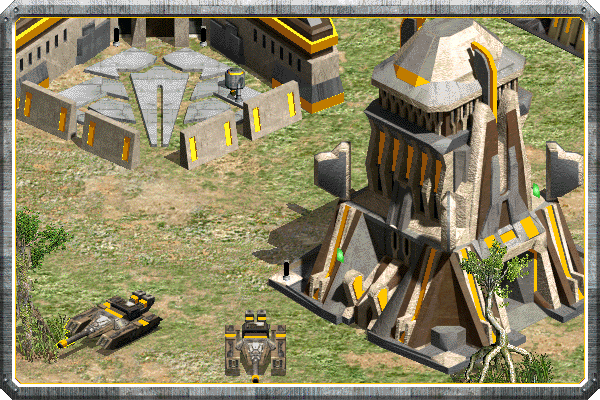 It has been a long wait, but we are finally ready to bring you a new public version of Expanding Fronts, Featuring numerous new units, technologies, features, and an entirely new playable civilization!
On top of the Zann, every existing civilization has been expanded with new units, buildings, and technologies.
Transport Mechs - Safely move your troops to and from the frontlines in these new armored ground vehicles.
Land Mines - New cloaked explosive traps stop enemy forces dead in their tracks.
Anti-Air Batteries - Clear the skies with devastating blankets of laser fire.
Interceptors - Establish air superiority using agile light fighters.
Attackers - Pour heavy anti-tank fire from the skies with these powerful aerial juggernauts.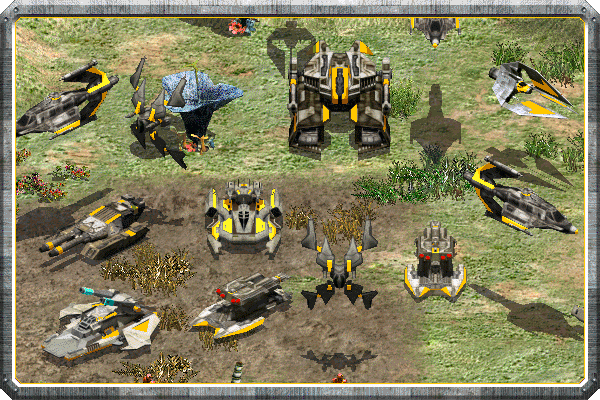 DOWNLOAD IT NOW
Expanding Fronts can be downloaded as an EXE Installer or as a manual installation archive. Grab it from the links below:
It's been a long and difficult road, and we are immensely pleased to finally be able to put out a new public build. We thank everybody for sticking with us and being patient over the past few years. May the Force be with you all.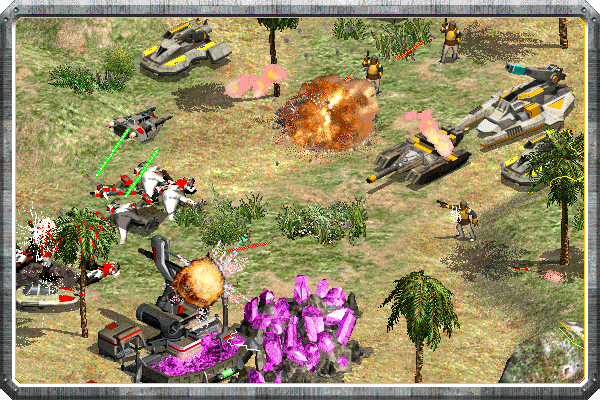 BUT THAT'S NOT ALL
So, unbeknownst to us, we picked a very interesting day to release Expanding Fronts. As it just so happens, the planets have aligned, and our launch just so happens to coincide with Star Wars Galactic Battlegrounds launching on Steam. Very unexpected, but very welcome and long overdue. Also of note is that SWGB, alongside a handful of other LucasArts classics is included in the latest Star Wars Humble Bundle. If you, or anyone you feel like conquering the galaxy with is missing it, there's no better time to grab it and EF! We'll see you on the Battlegrounds.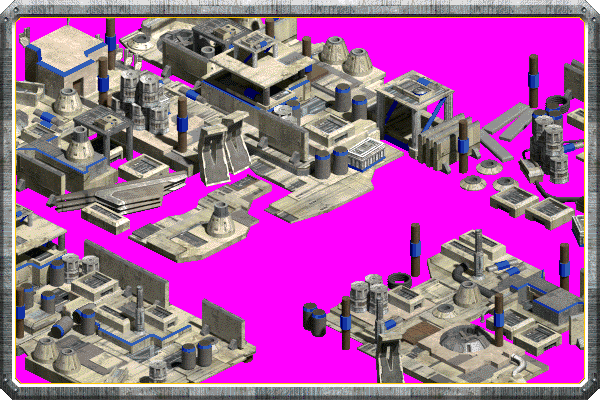 As much progress as we've made, we are still looking for additional hands to help put Expanding Fronts together. As you might see in the beta, we've had to use numerous placeholder units to fill the Zann infantry roster as we are still lacking infantry modelers and animators. If you have experience in 2D art, 3D art/animation, Random Map/AI scripting, or general editing experience with the AoK/SWGB Genie engine, and would like to contribute to the Expanding Fronts project, feel free to contact the project head Gen_Rhys_Dallows. Alternatively, you can post a message in our project thread at SWGB.HeavenGames.com