Well Ladies, Gentleman and Bajorans we have finally released our mod into the wild. You can now (hopefully) be able to play STA3 in all it's glory. Over a year has passed and the mod has come a long way since then with four factions been implemented, new effects have been added the entire stock game has been gutted and more Trek sounds to give you an Eargasm.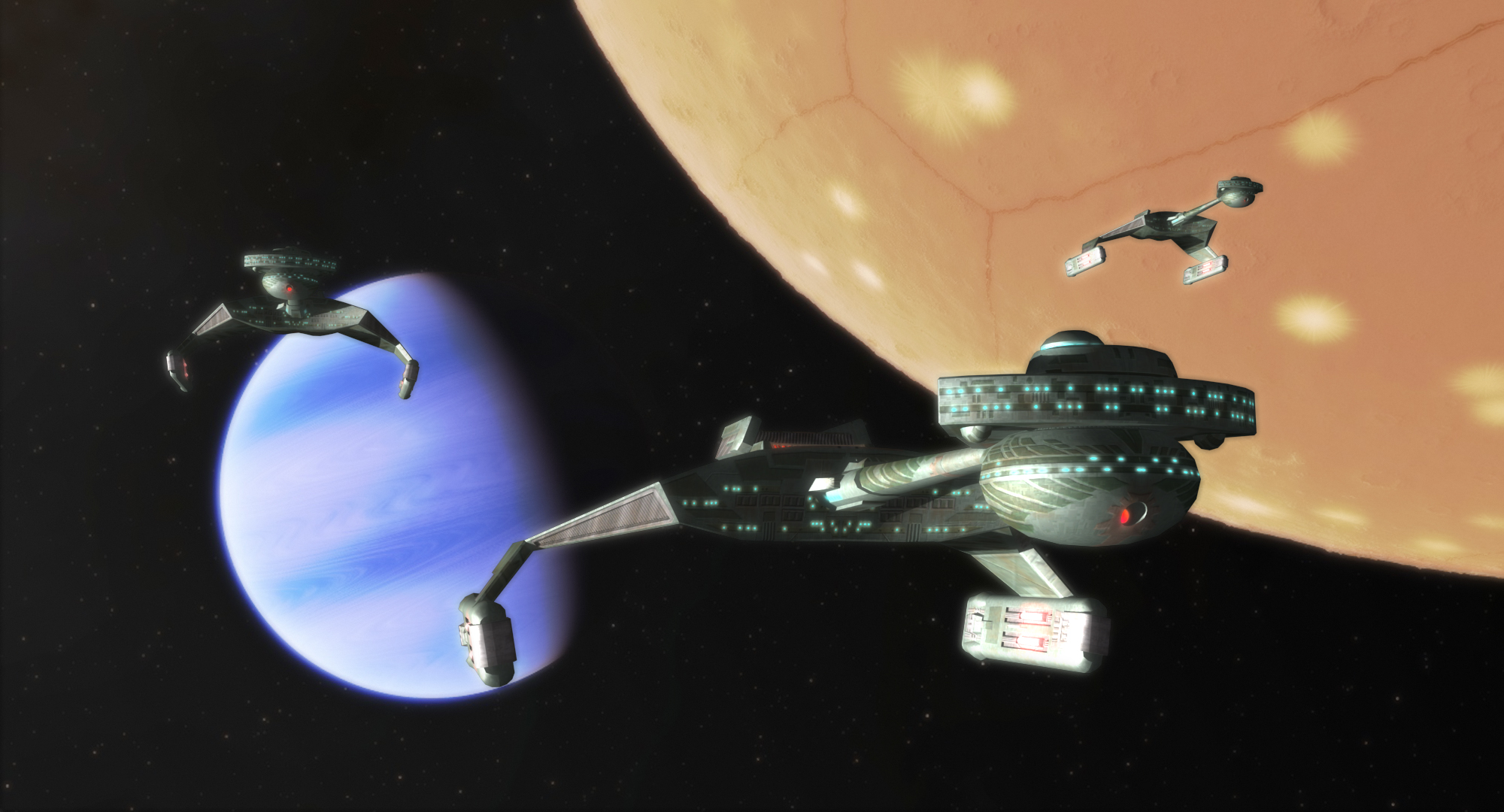 It's been a happy but sometimes tough road to get to this point, and there are lots of people who've helped us along the way.
We'd like to thank (in no particular order) Lavo of the SOGE mod for his help with abilities and features, GoaFan77 of E4X for the inspiration and invaluable hep implementing some of the features particularly the hero vessel ability, The whole SOTP dev team for play-testing our mod and giving us plenty of constructive ways to make things even better and CaptainShack for his lets play videos and constant encouragement and exposure. We can't thank you all enough for what you've done.Links to these fine people and their work can be found at the bottom of the news piece.
Lastly we'd like to thank every member of the community who's been following and encouraging us for all this time and an extra special thank you to everybody who voted for us in the recent competition. Without all of you this would be worthless. I'm proud we've got such a vocal and passionate community and it's truly been a pleasure making this with your backing.
Where are we going to go from here now? Well the game now is going to be patched to add in some stuff that hasn't been implemented. Then the expansion with the Dominion will be released as well as several new features which have yet to be announced.
We'll soon have a changelog in the features section that explains exactly what's in and what isn't quite finished yet. I'd love for the members of the community to comment in there telling me what I've forgotten or finding any issues they feel we need to look at.
From all here at STA3, thank for your support and have a Merry Christmas and a Happy New Year!
Lavo, SOGE: Moddb.com
GoaFan77, E4X, Interregnum: Moddb.com
Sins of the Prophets team: Moddb.com
CaptainShack, youtube guru: Youtube.com
P.S Here's a link to our steam group for those of you looking for a bit of MP action
Steamcommunity.com