Hypercorp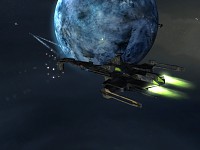 In the aftermath of the Fall, transhumanity lives on, divided into a patchwork of hypercorps, survivalists, and transhuman factions or species. Under the oppressive police states of immortal inner-system oligarchies, advanced technologies remain highly restricted, and refugee infomorphs are held in virtual slavery or resleeved in robotic bodies and forced into indentured labor. In the outer system, rebel transhuman scientists and techno-anarchists struggle to maintain a new society—from each according to their imagination and to each according to their need. And on the fringes and in the niches lurk networked tribes of political extremists, religious fanatics, criminal entrepeneurs, and bizarre posthumans, among other, stranger, and more alien things ...
Hypercorps were behind the initial push into space and were able to survive much of the Fall when the Titans began trying to exterminate all life. Having survived the fall Hypercorps were able to maintain much of the previous advancements in biotechnology, nanotechnology, artificial intelligence, and cognitive science making them a powerful presence.
While Hypercorps aren't necessarly interested in directly running governments they are focused on lucrative contracts with local populaces providing all types of technological improvements such as Bio-Morphs or Synth-Shells and Nano-technology. Hypercorps while remaining independant will also contract with local populations providing the military and space exploration capabilities utilizing nano-based weapons, military morphs and psionically improved transhumans. An expanding Hypercorp will even be known to attack nearby planets if it threatens their business or may provide a lucrative increase in profits.
Local populaces are more than willing to jump in bed with these Hypercorps to gain access to biotechnology allowing people to genefix, enhance, and clone their bodies, while others pursue body modifications to adapt to new environments or make themselves into something no longer quite human. Just make sure you pay on time or you may find your new morph being recalled...
Titans

Titan Factory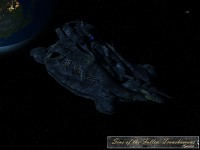 Masivny Vel'ka lod'
Draining Armor, Nano Cloud, Metal Nanites, Tractor Siphon
Fortified Superstructure, Superior Gunnary, Antimatter Funnelling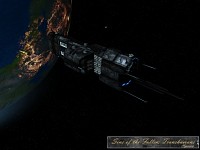 Myslienka Vel'ka lod'
Soul Strike, Psychic Interference, Psychic Possesssion, Unyielding Spirit
High-Stress Alloys, Composite Mounts, Magnetic Containment
Capital Ships
* All capital ships have the choice to upgrade weapons or anti-matter systems as two ability choices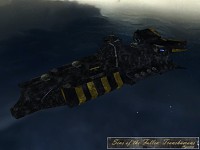 Dravy Vtak (Battleship Class)
Abilities: Evasive Maneuvers, Deploy Turret, Nano Shield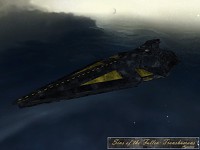 Dopravca Vtak (Carrier Class)
Abilities: Targetting Uplink, Nano Fog, Shield Adaptation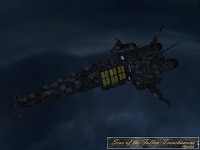 Hniezdo Vtak (Colony Class)
Abilities: Incorporate, Nano Decay Module, Nano Frenzy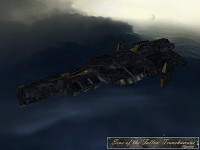 Podpora Vtak (Support Class)
Abilities: Command, Nano Siege, ?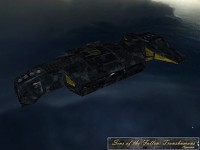 Vitazstvo Vtak (Siege Class)
Abilities: Nano Lockdown, Nano Repair, Nano Swarm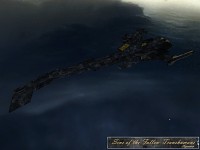 Znicit Vtak (Destroyer Class)
Abilities: Nano Blast, Nano Decay, Nano Cloak
Frigates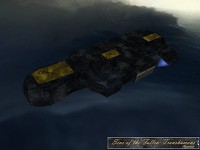 Kolonie (Colony Frigate)
Abilities: Incorporate, Capture Extractor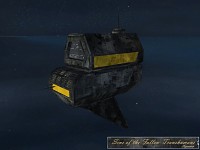 Izurdea (Scout Frigate)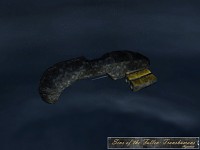 Svetlo (Light Frigate)
Abilities: Disruptive Strikes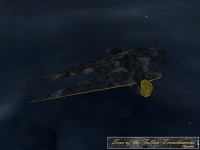 Dlhy Dosah (Long Range Frigate)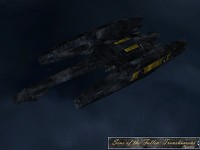 Oblezeni (Siege Frigate)
Abilities: Bonus Module Damage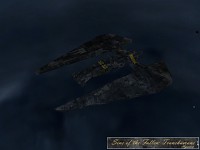 Bojovnik (Anti-Fighter Frigate)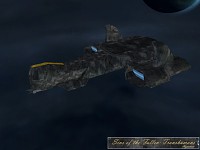 Doprvaca (Carrier Frigate)
Abilities: Command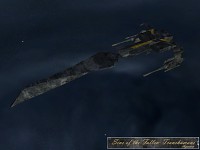 Taskych (Heavy Frigate)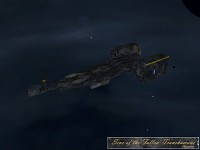 Liecit (Utility Frigate)
Abilities: Sabotage Engines, Resupply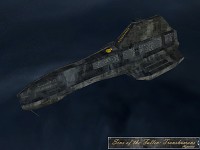 Prikaz (Utility Frigate)
Abilities: Unstable Gas, Boost Morale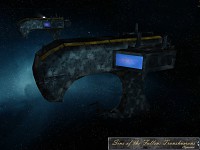 Pracovnik (Module Constructor)
Trade Ship (Pending)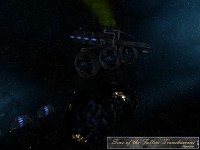 Refinery Ship
Strike Craft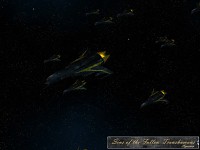 Hypercorp Bomber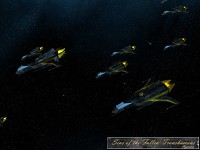 Hypercorp Fighter
Star Base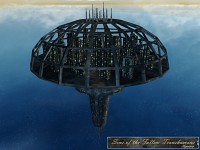 Pevnost' (Starbase)
Logistic Structures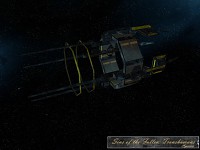 Capital Ship Factory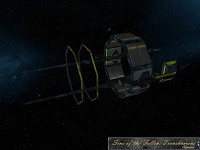 Frigate Factory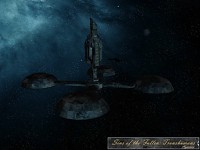 Combat Laboratory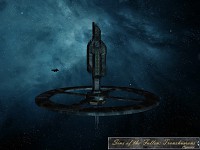 Non-Combat Laboratory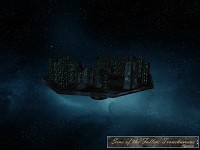 Trade Port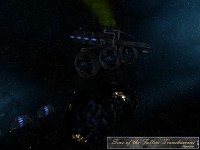 Refinery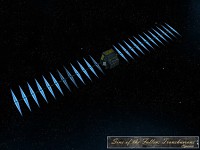 Culture Center
Tactical Structures
Defense Turret (Pending)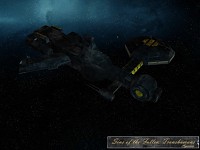 Hangar Bay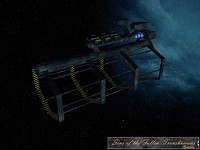 Repair Bay
Cannon (Pending)
* While Hypercorps are primarily English speaking, ship names and orbital structures pay homage to the original original manufacturer.