Sins of the Fallen
A quick update on the mod, 2013 and what's in store for 2014.
It's all about customization
Sins of the Fallen is a fully customizable mod for Sins of a Solar Empire. In fact it pioneered the concept of splitting factions into multiple mini-mods creating a truly flexible approach to creating unique gameplay experiences. Want a total conversion feel with Fall of Kobol or Transhumanity- no problem, just activate those factions.
Sins of the Fallen is one of the largest mods for Sins of a Solar empire boasting 6 unique expansion factions






added to the already existing 3 vanilla factions



. This works out to 16 choices when selecting your faction and loyalist/rebel decision.
2013 saw new Titans, corvettes and abilities added for Rogue Loyalist/Rebels, Hypercorp Loyalist/Rebels, Plague, and FoK factions. Each faction also got a host of new Research subjects supporting the new Rebellion features.
It's not just about the factions

Multilingual Support
Sins of the Fallen supports 3 additional language translations for string text: French, German and Spanish. Yeah they're Bing translated but guess what... That's what Stardock does too!

Planets, Planets and more Planets
Sins of the Fallen boasts the largest number of high quality planets in any sins mod. Choose from 5 different optional systems adding new planets, gas giants and moons to any map in the galaxy.
New for 2013 is the Kobol system which initially has 10 new planets but will grow larger in 2014.

Addons
Optional addons help increase the fun by adding things like capturable moon bases or alien artifacts to find, adding optional effects and giving starting flagships to each faction.
New for 2013 are the addons for disabling Titans and Superweapons, Adding Bonus Density to maps and Effects.

Militia
Don't like TEC as the militia every time? Solved- just activate an optional militia for your desired faction (requires the corresponding faction to be loaded). This works great for setting up a total conversion with FoK.

Arggghh! Pirates!
One of the new additions this year is Light (default) and Heavy Pirates. Heavy pirates include capital ships with their Raids (Thanks to SZO) while light pirate raids will work like usual.
Another new addition to Pirates is the ability to set Rogue

as the Light or Heavy Pirate variant.
What's in store for 2014

Nephilim
First and foremost is to finish Nephilim

. I've already acquired new assets that will be awesome for the faction and will be designing their abilities for a release sometime next year.

More Artifacts
I don't want to spoil the surprise- so lets just say more artifacts with more interesting gameplay implications!

Random Events
More random events unique to Sins of the Fallen!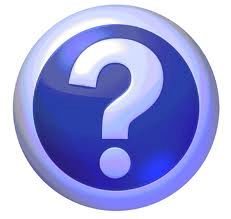 New NPC
A new NPC that will replace the pirate AI with a completely new look/feel and capabilities (including research available to the pirate class NPC). Thew new NPC assets will also be available to replace as the Militia type.

Bug fixes and enhancements
There never seems to be an end to finding missed issues (thanks to many of you) or improvements I want to make ;)
Thanks to everyone for their support and feedback over the many years. It's been a lot of fun making this mod with you.
ZombiesRus5