---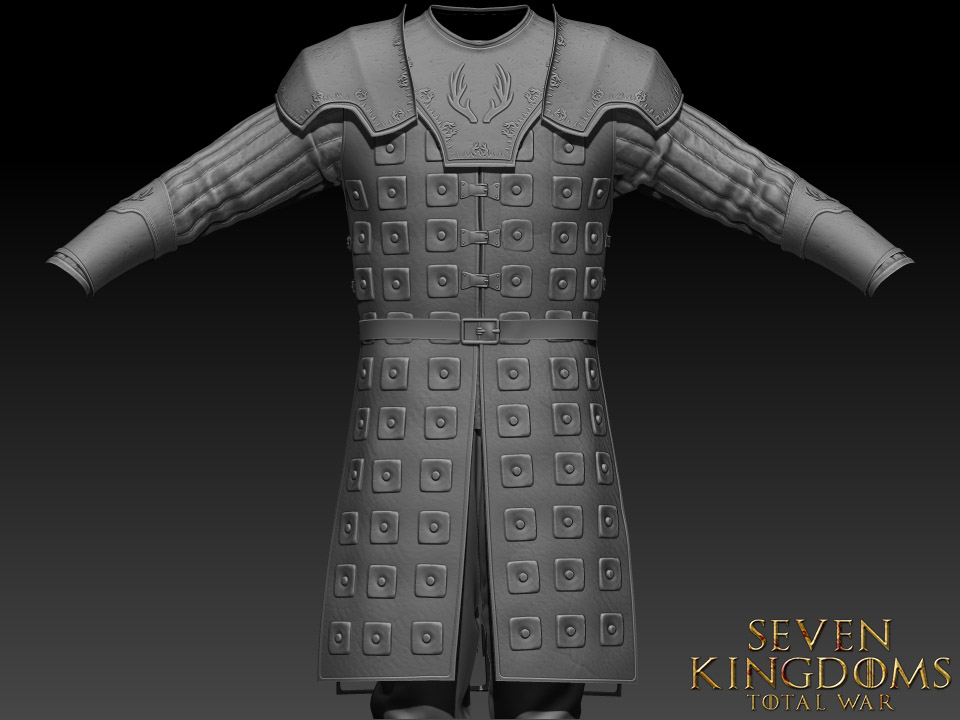 ---
This article is a walkthrough of the design process and workflow used to make assets for Seven Kingdoms -- more specifically, Robert Baratheon's armor included in the upcoming Robert's Rebellion update. This isn't a complete tutorial but rather a glimpse at how I approach the first part of asset creation. Part 2 of this series will cover retopology and texturing, and Part 3 will cover the process of importing everything into a playable unit in Attila: Total War.

Programs Needed:
- Adobe Photoshop
- Marvelous Designer
- ZBrush
- 3D Studio Max

Time Needed:
- 6 to 8 hours, depending on complexity and motivation/creativity
---
Step 1 -- References, Artwork, and Design
The most important part of creating 3d assets is gathering artwork and references. This is an easy process for armor and costumes featured in the TV series, but becomes much more difficult with fictional content, especially when trying to match and replicate the show's visual style. A ton of Game of Thrones / ASOIF is floating around on the internet but only a small fraction fits the show style. This picture is a perfect example of what I try NOT to make: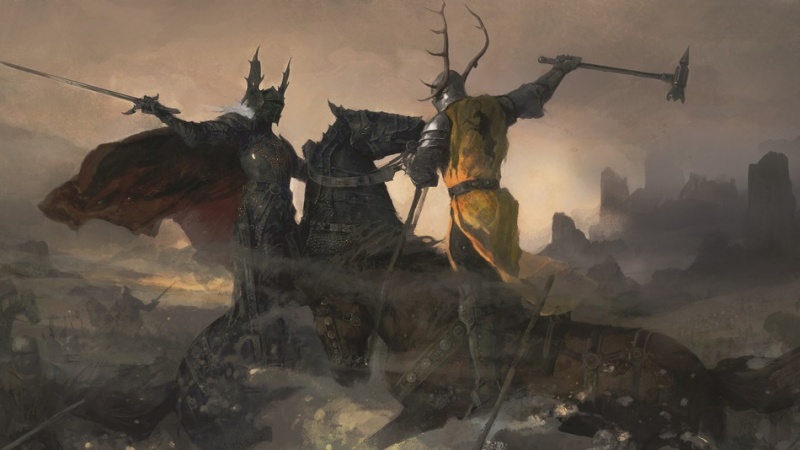 I wanted to capture Robert Baratheon's personality -- wild, impulsive, fearless -- while keeping the familiar look and feel of regular Baratheon units. I came across some concept art of a young Robert Baratheon, created by Cheto See (Artstation.com), which nails the style perfectly: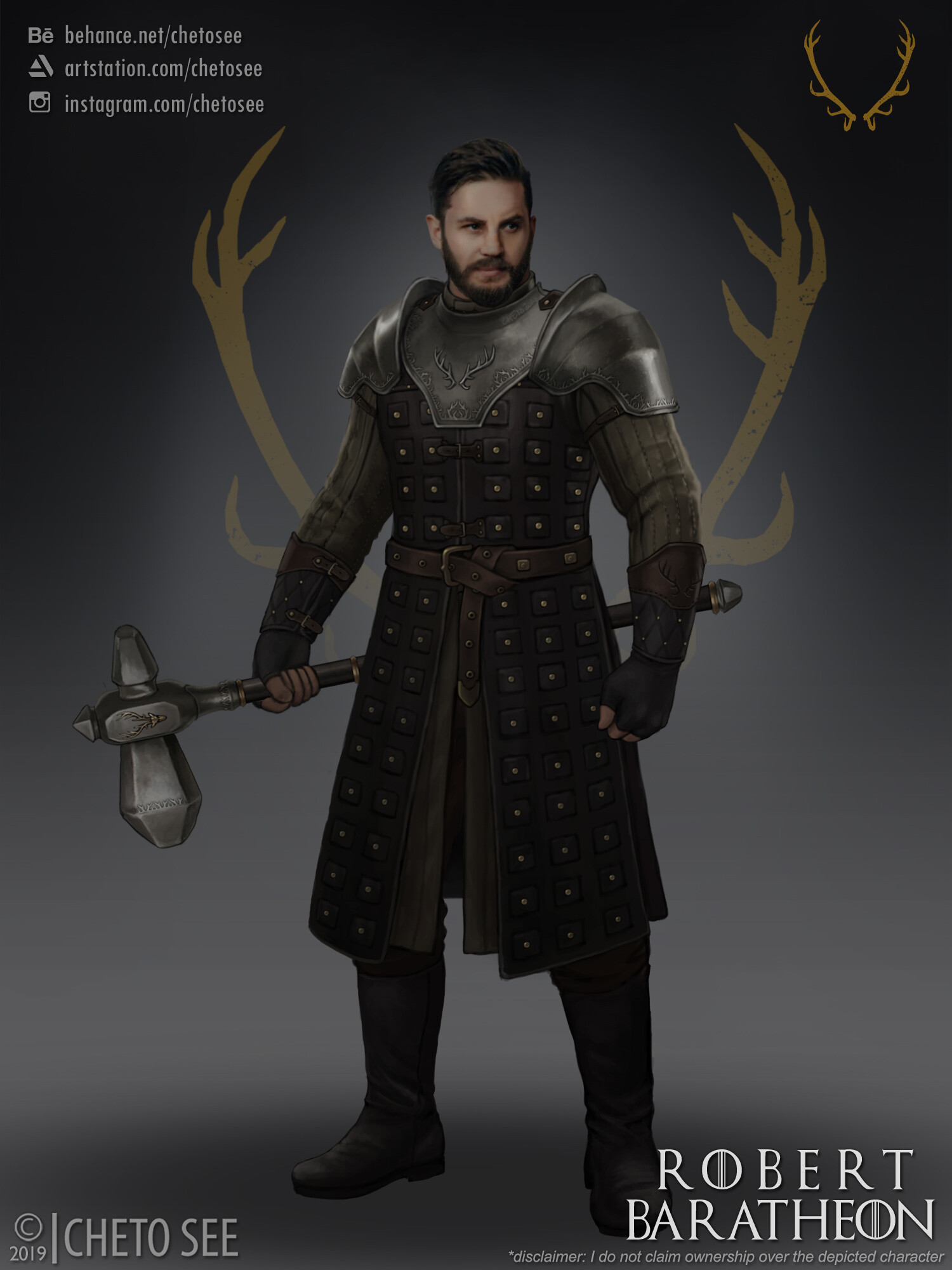 Step 2 -- Creating the model's basic shape using Marvelous Designer
With a set of good references, I can now begin the process of structuring the model's various elements. To do this, I use a program called Marvelous Designer, which allows me to create clothing and garments over an Attila avatar and simulate the clothing's physics for realistic folds. First, the gambeson undertunic: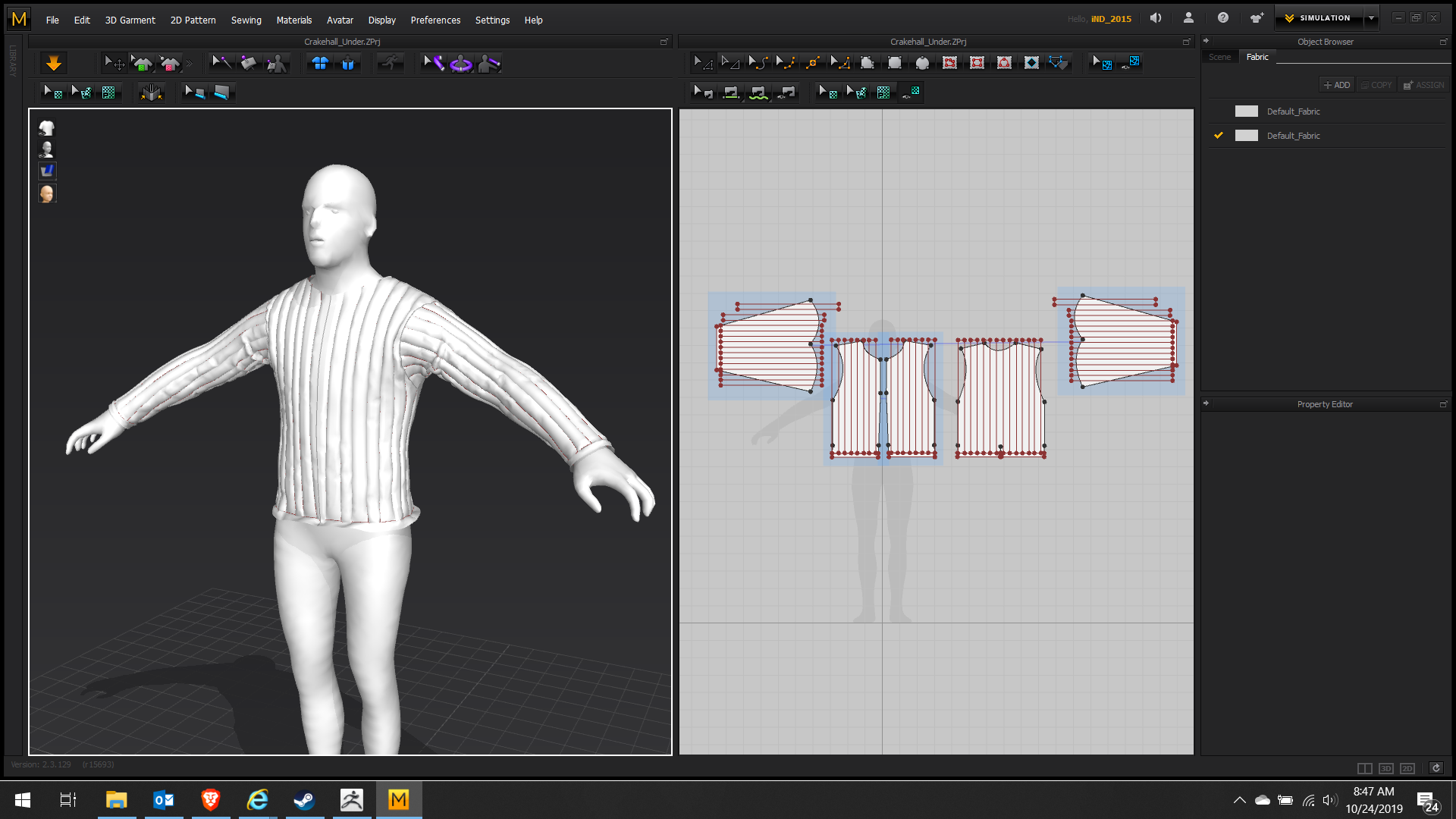 As you can see, clothing is created as a costume designer or fashion designer would create them in real life using patterns. I create the rough shape, then add "pressure lines" within the garment itself to simulate gambeson stitching. Marvelous Designer then simulates the physical properties to create realistic folds. It's an excellent program for creating loose clothing or pieces with lots of folds (e.g. the House Bolton vest).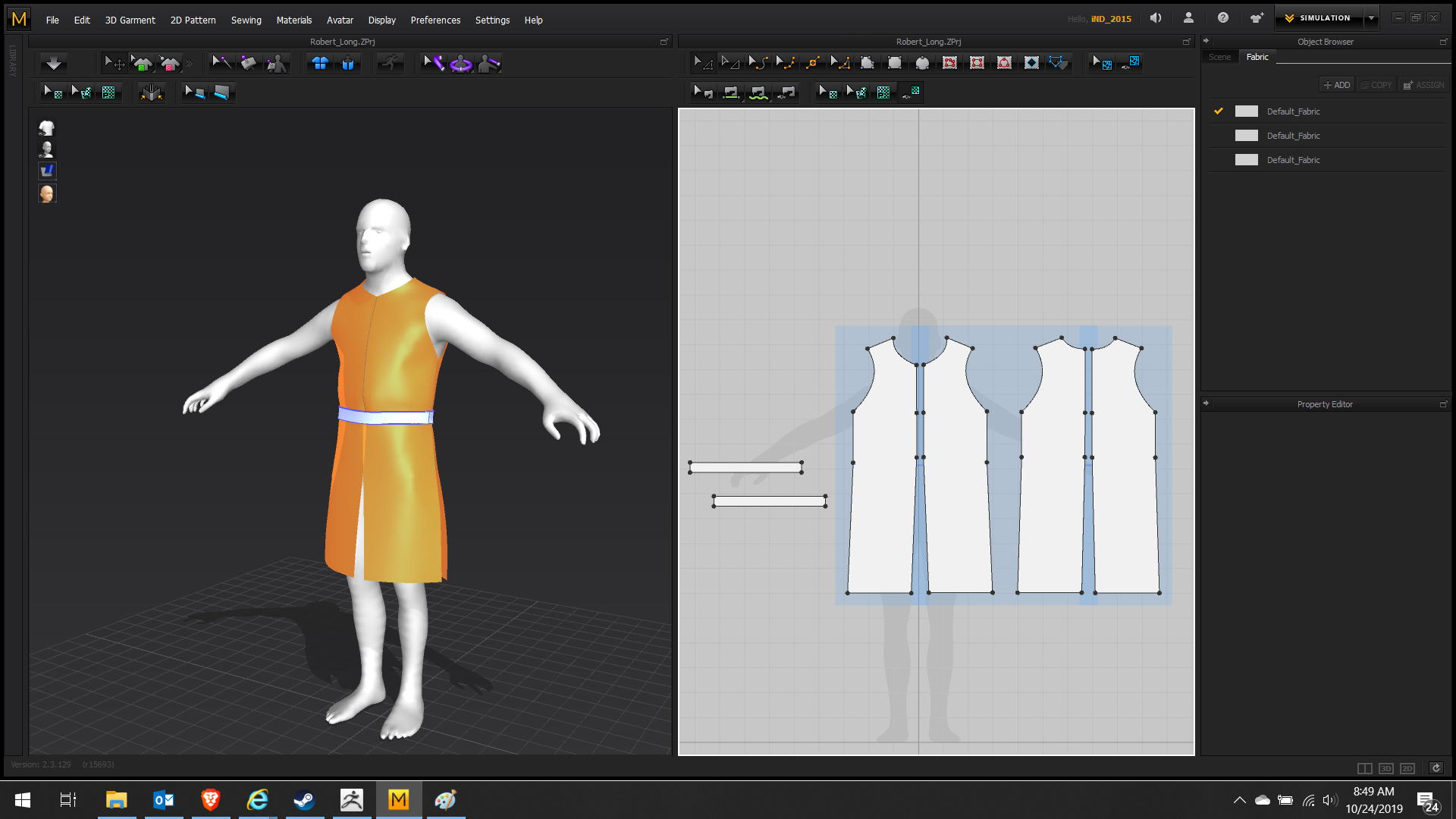 In the same way, I then create the outer armor layer. It's important to keep this layer rigid and without many folds so that the various armor pieces can be applied to the surface evenly (more on this later).

Step 3 -- Importing into ZBrush and Refining
With the main garment layers created in Marvelous Designer, I can then import the assets into ZBrush. ZBrush is a sculpting and modeling suite where I create the high poly mesh.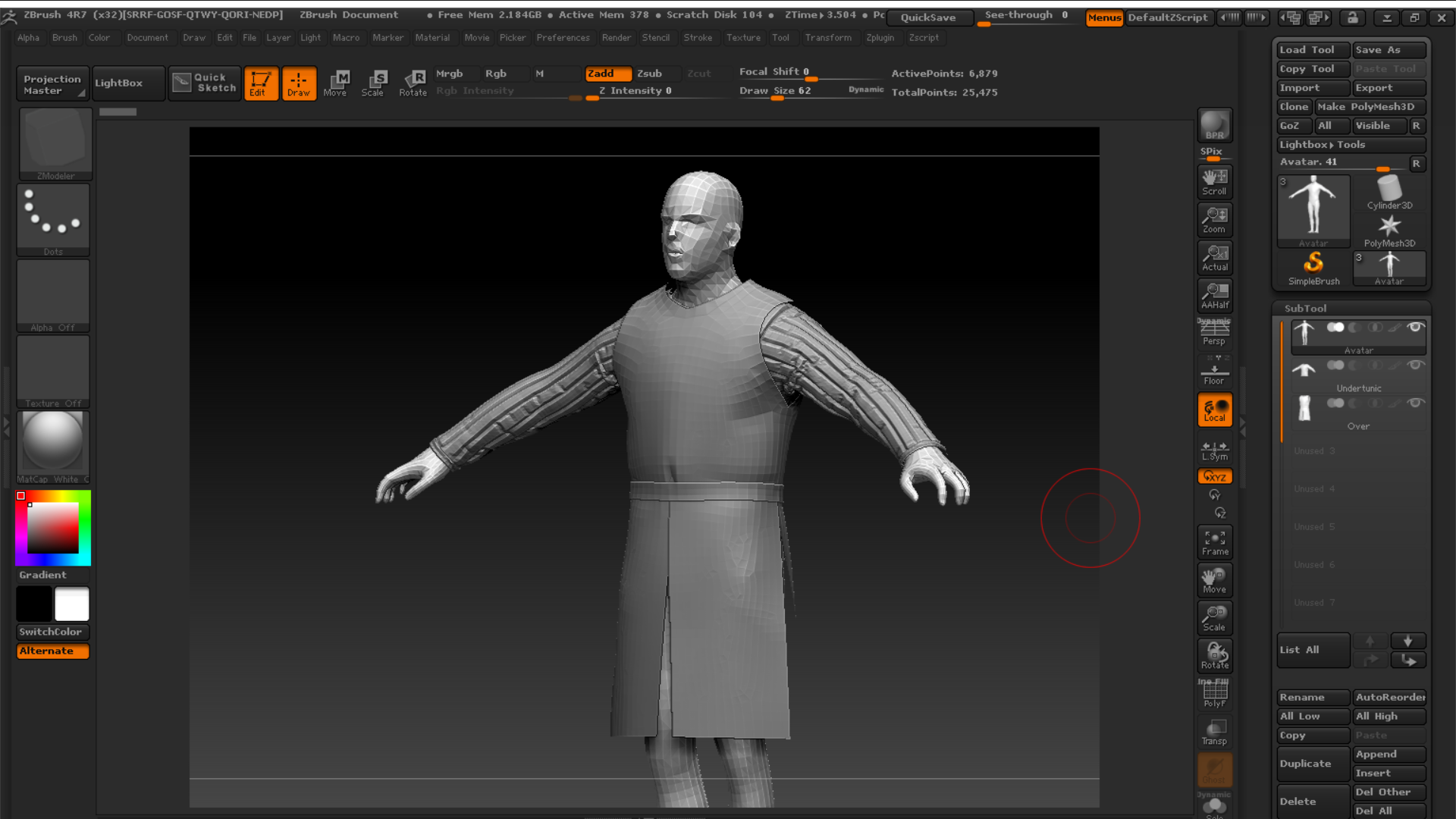 As you can see, Marvelous Designer's physics simulation allows me to skip the long and extremely difficult process of adding folds by hand.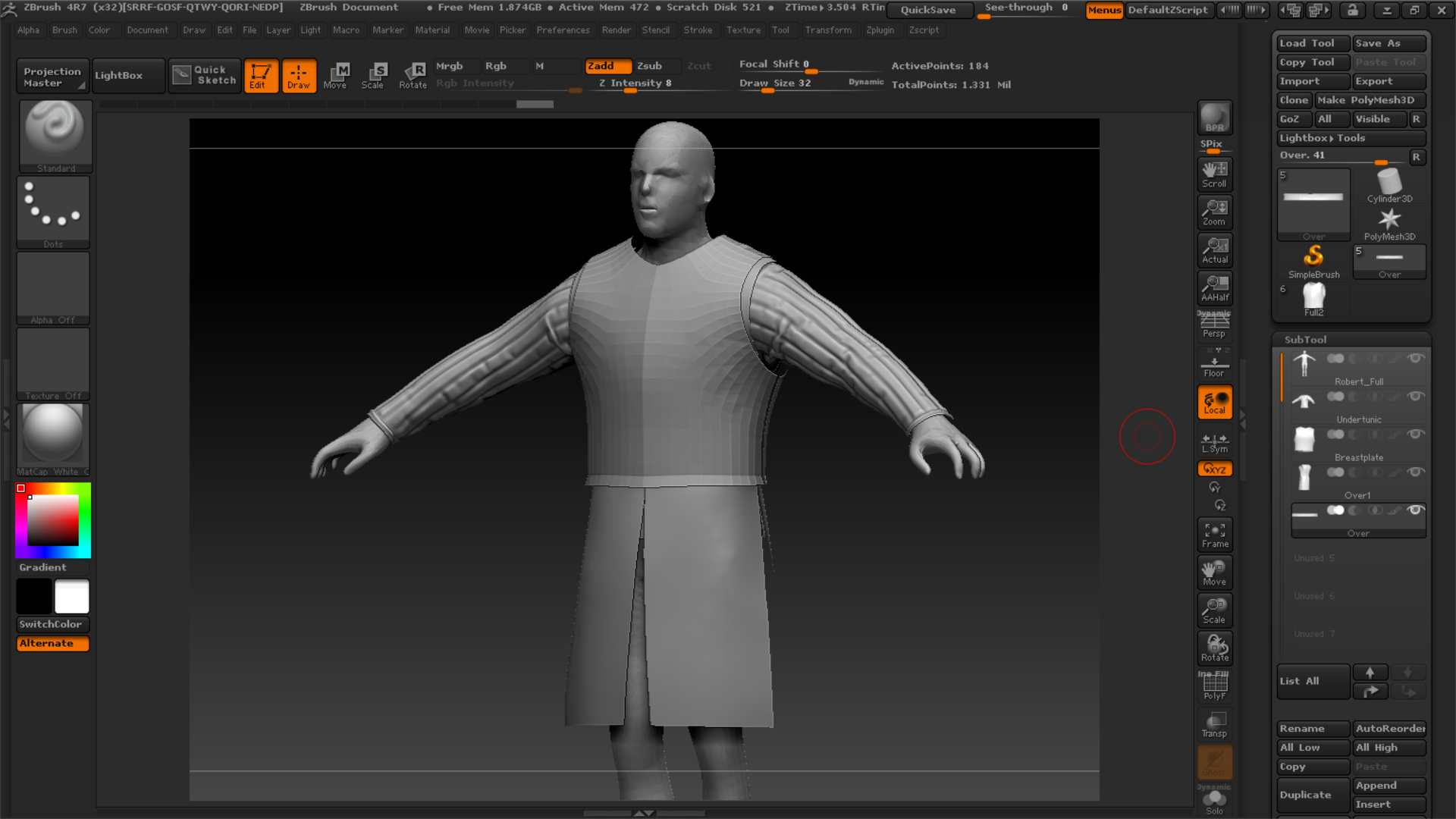 I then subdivide the model for extra detail and begin adding various armor pieces sculpted previously (for example, I have a generic breastplate template used in other models).

Step 4 -- Detailing the main armor pieces
The next step is to go through each armor and garment piece to add detail. I'll be starting with the main armor, using the reference above -- as you can see, it's leather and covered with lots of studded pieces. To do this, I will open a separate window in ZBrush and craft an individual stud with high detail: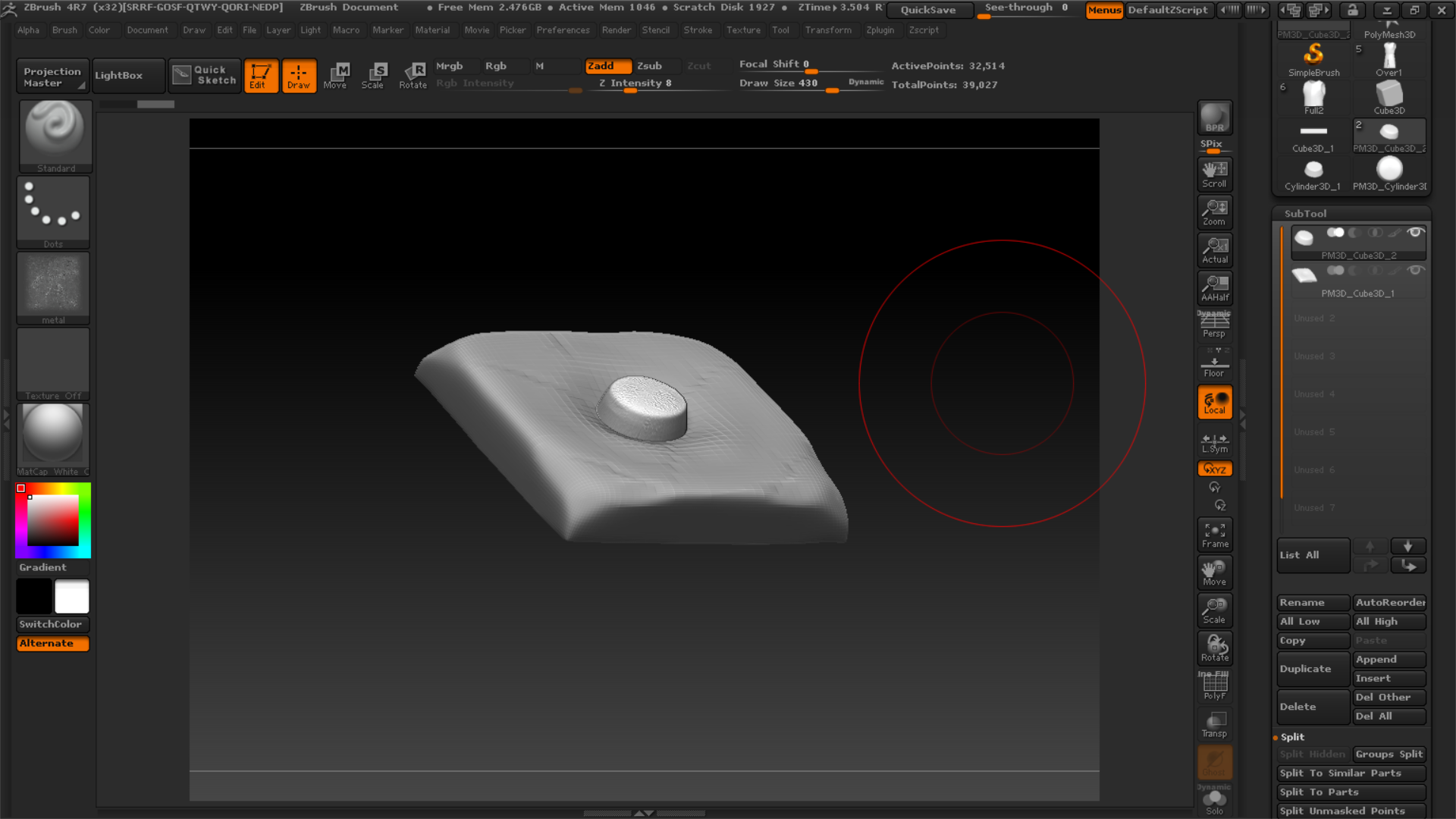 Next, I add some detail to the armor's trim and begin the process of covering the main armor piece with the detailed stud section. This is a time consuming task and can be a huge headache, depending on the armor's complexity (for example, the House Umber armor was a nightmare!)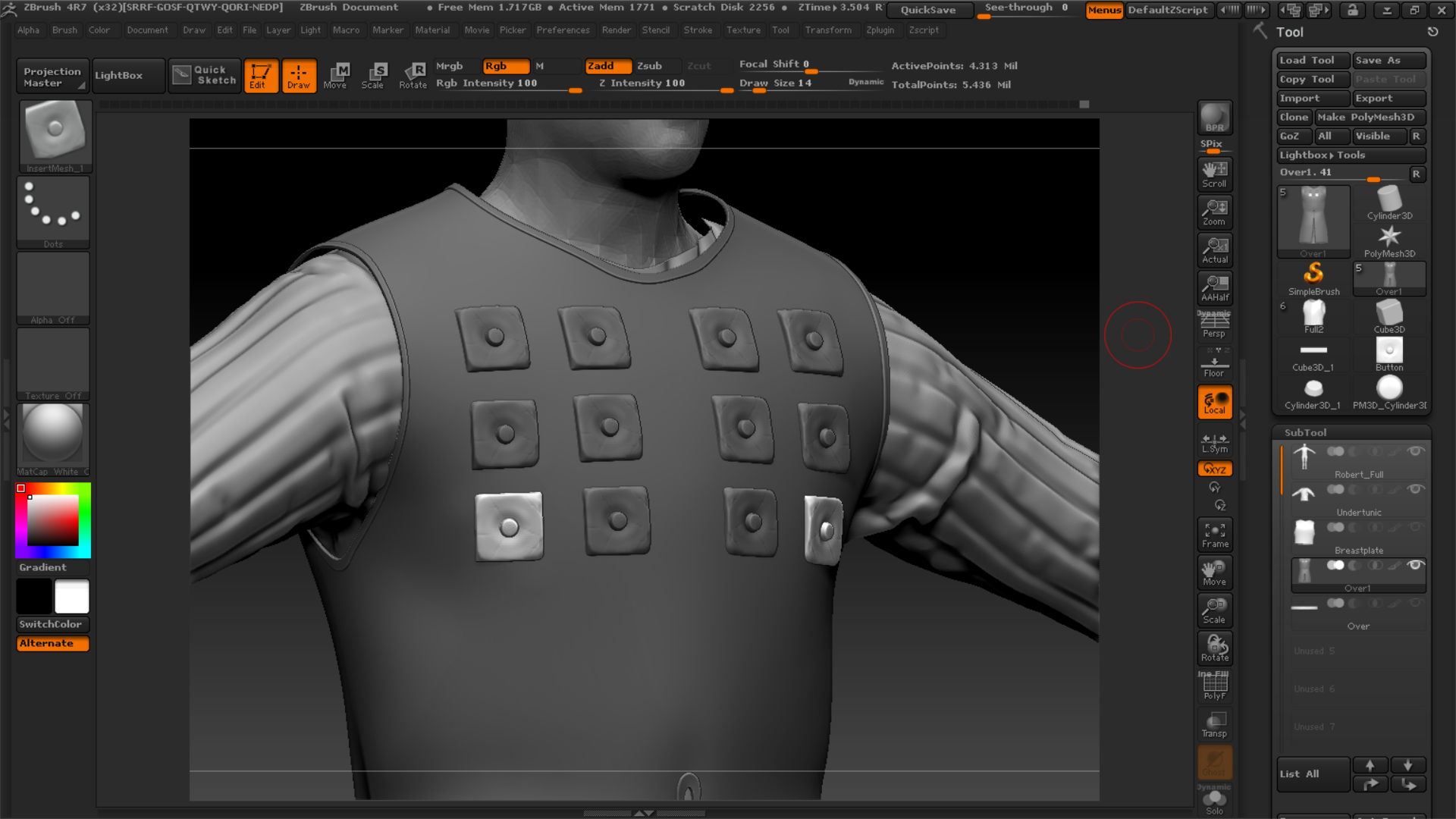 With all the pieces aligned and placed onto the model, I then start working on general detail -- stitching, seams, areas held together by straps, etc. It's finally starting to look like armor!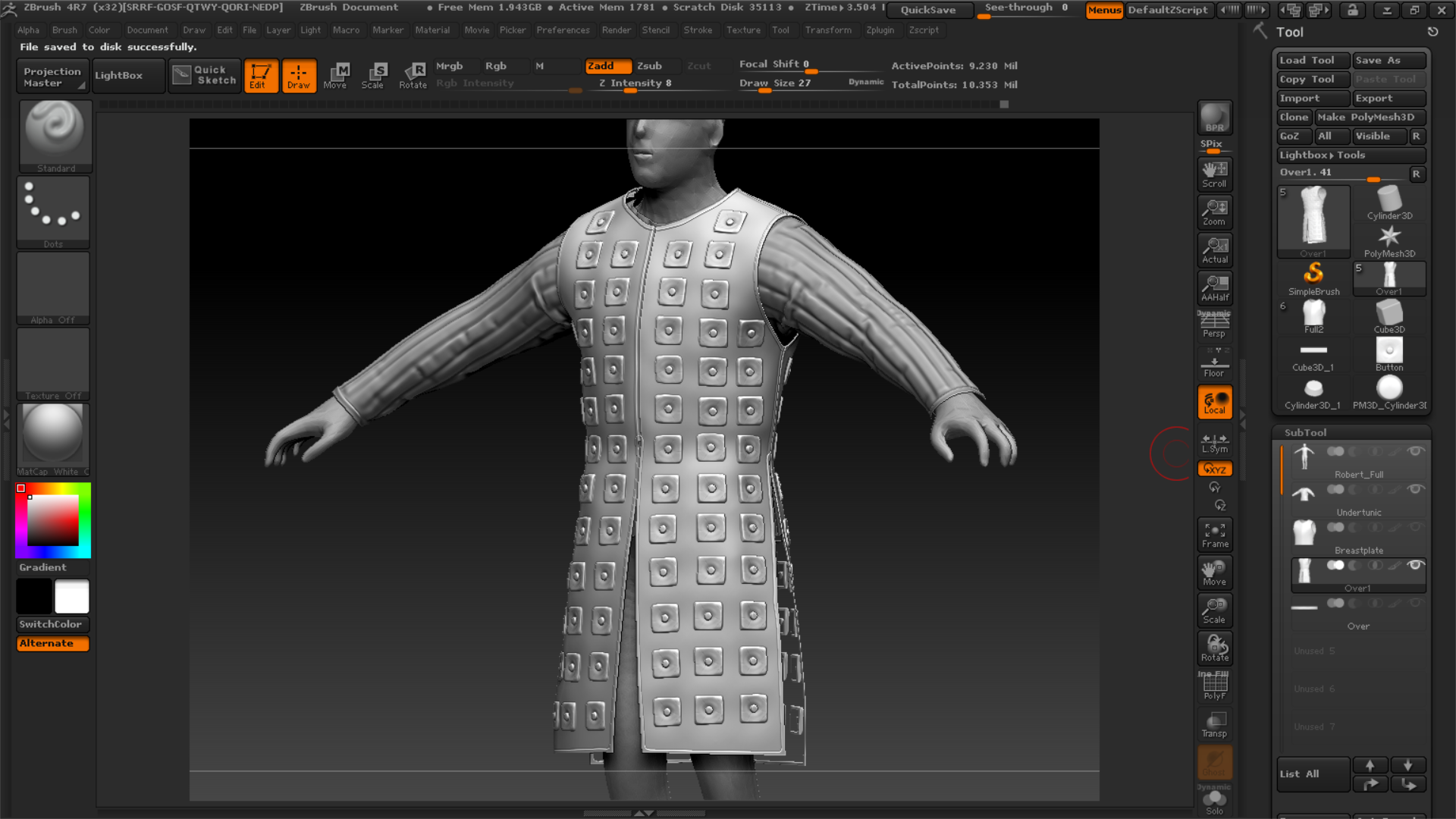 I then add some surface texture so the fabric looks like leather. I do this by importing a leather alpha (basically, a small "scan" of leather's surface) and applying it to the whole surface: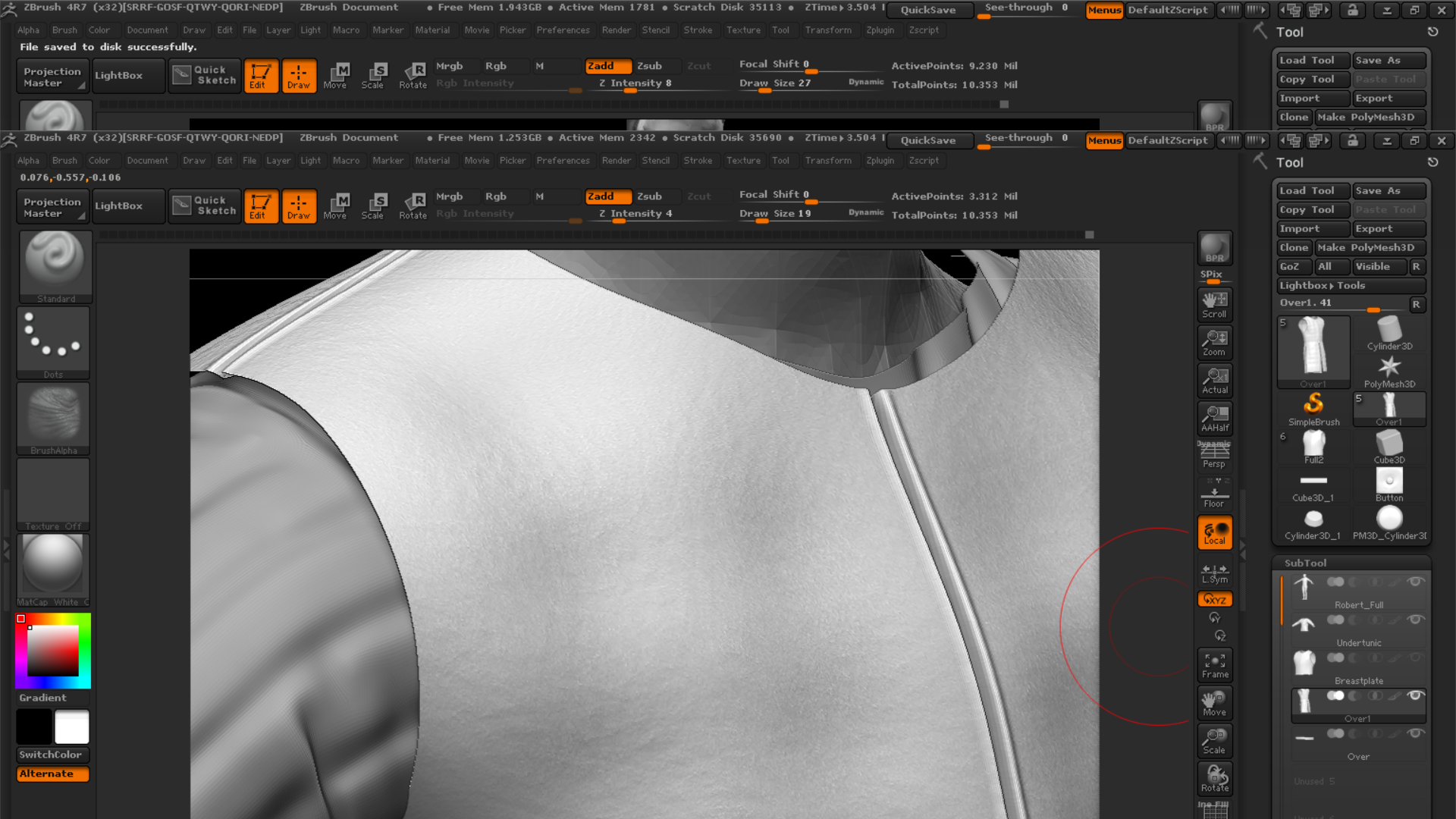 Next, the gambeson. I have a custom brush used to create stiching which I manually apply to all of the folds generated in Marvelous Designer. This is also a good time to apply some additional detail -- surface texture using alphas, and more detailed folds/wrinkles in the gambeson cloth.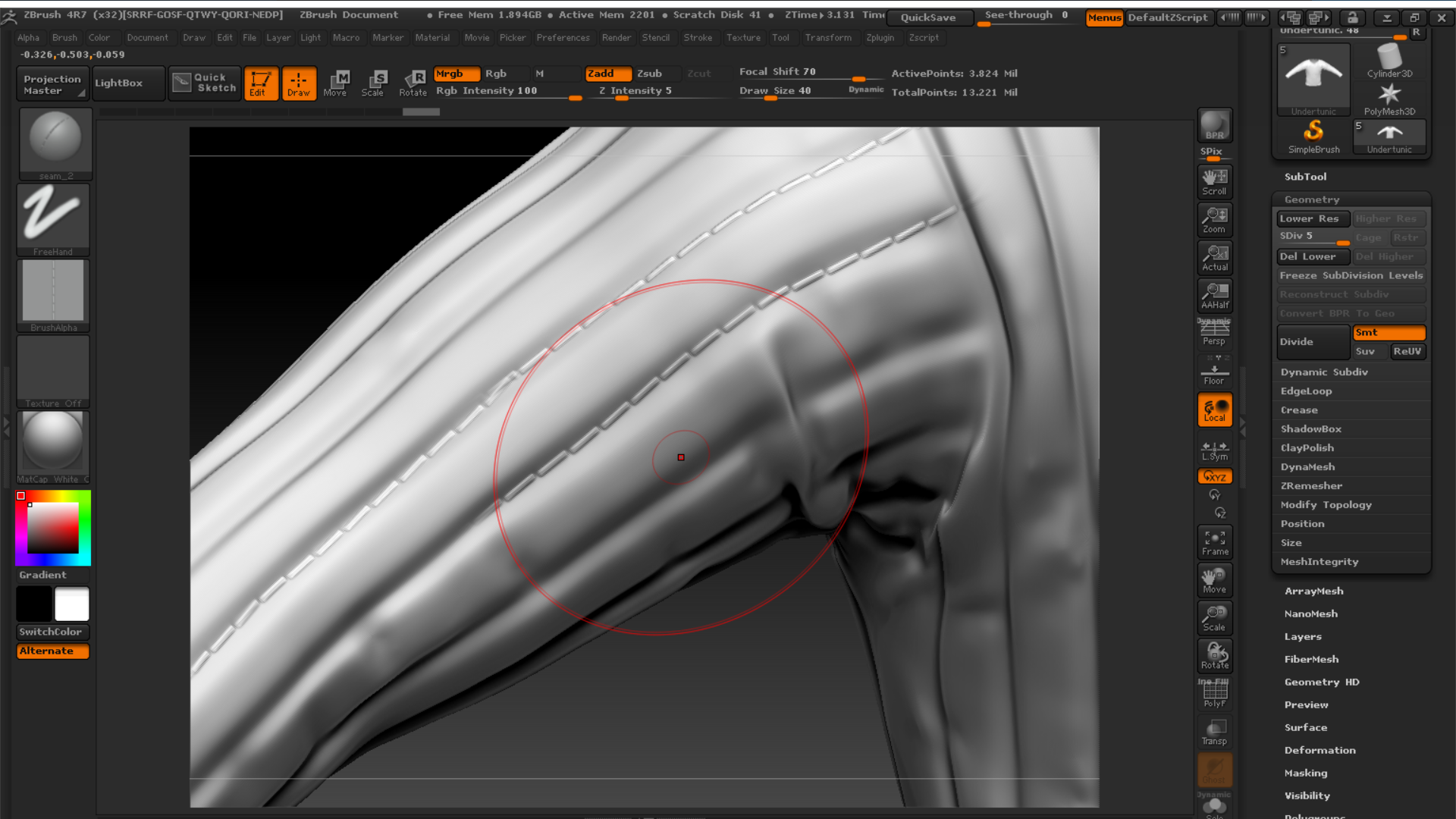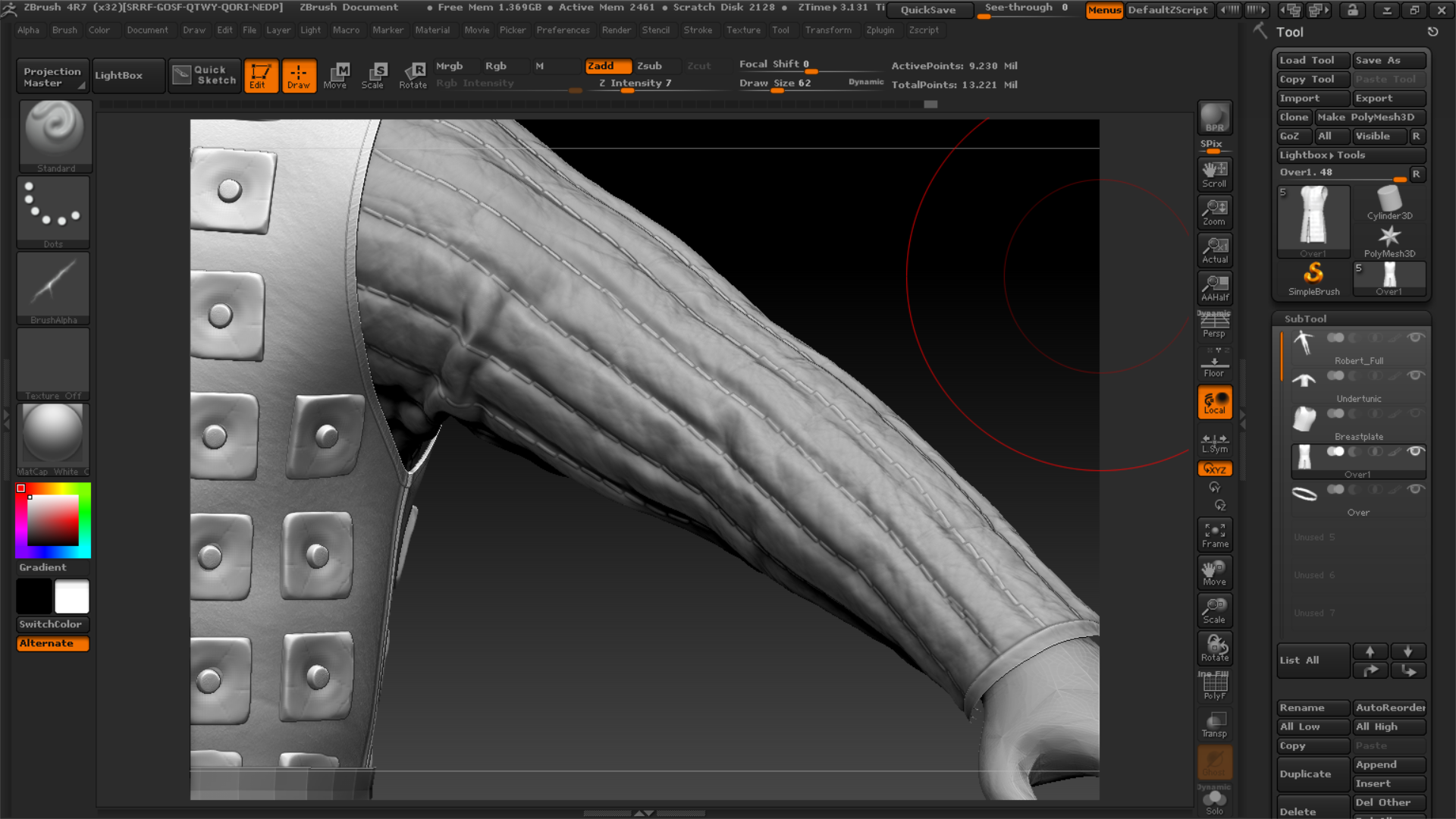 Using the same method to create the leather studs, I then sculpt detailed leather straps in a separate tab and apply them to the base armor: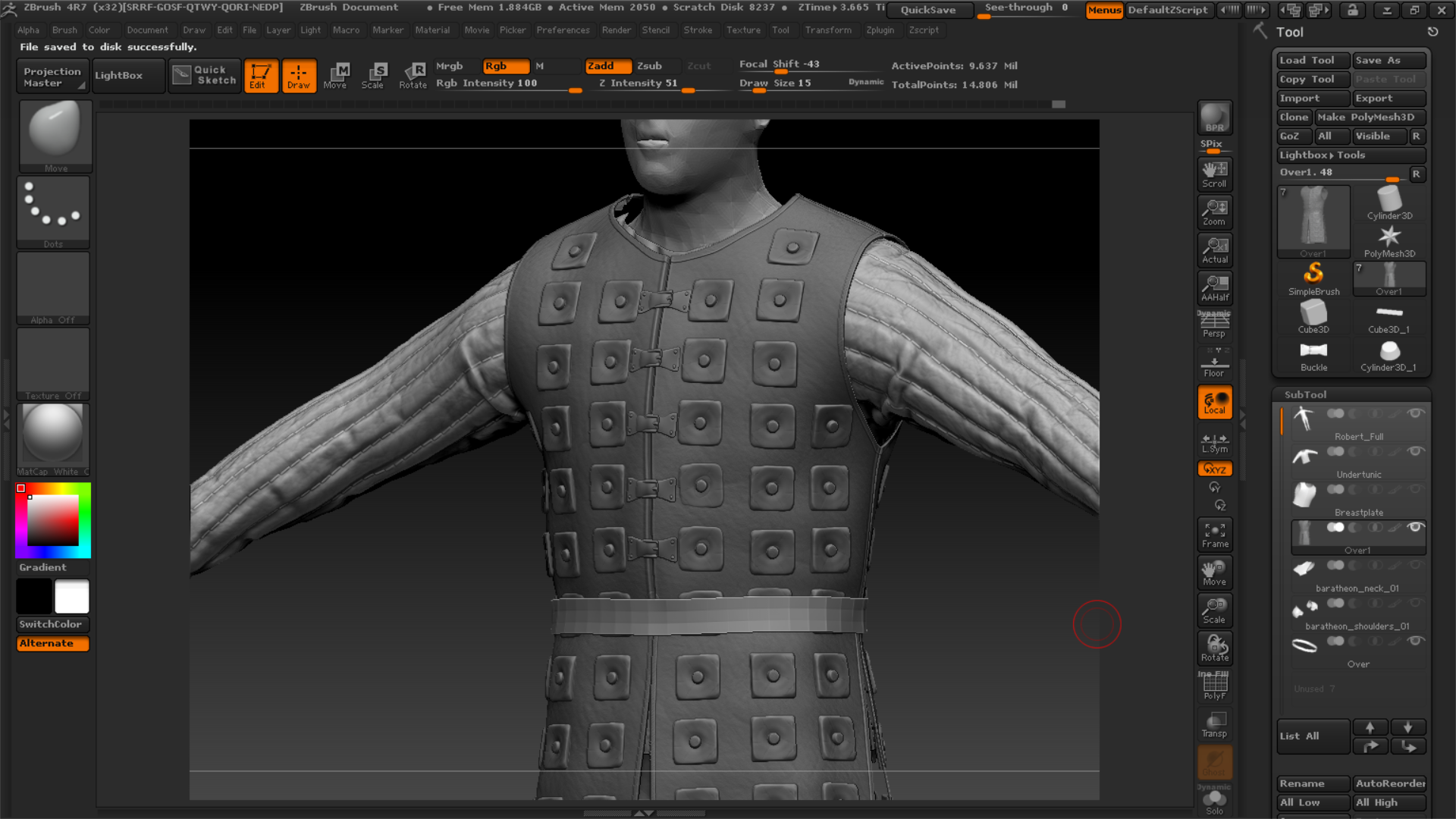 Step 4 -- Detailing the gorget and pouldrons
I then import the Baratheon-style gorget and pouldrons used on my other models. Typically these parts would be created from scratch, but since the size/shape is identical, I can save time by recycling. 3D Studio Max is typically what I use to sculpt basic shapes.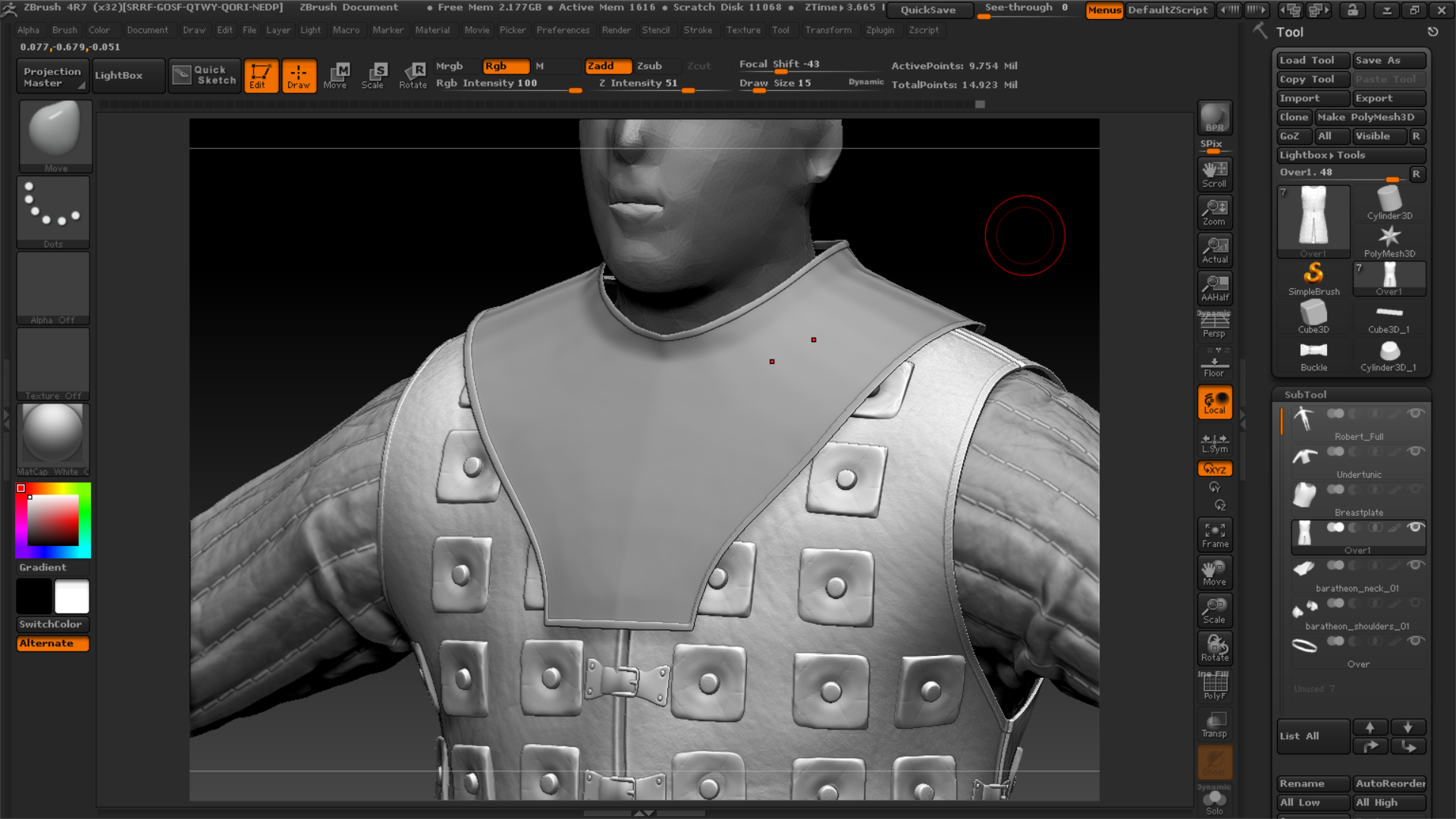 To detail these armor pieces, I subdivide the model (adding more polys) and use alpha images made in Photoshop to mask certain areas of the armor. For example, the stag symbol was masked over the model and then raised using this image: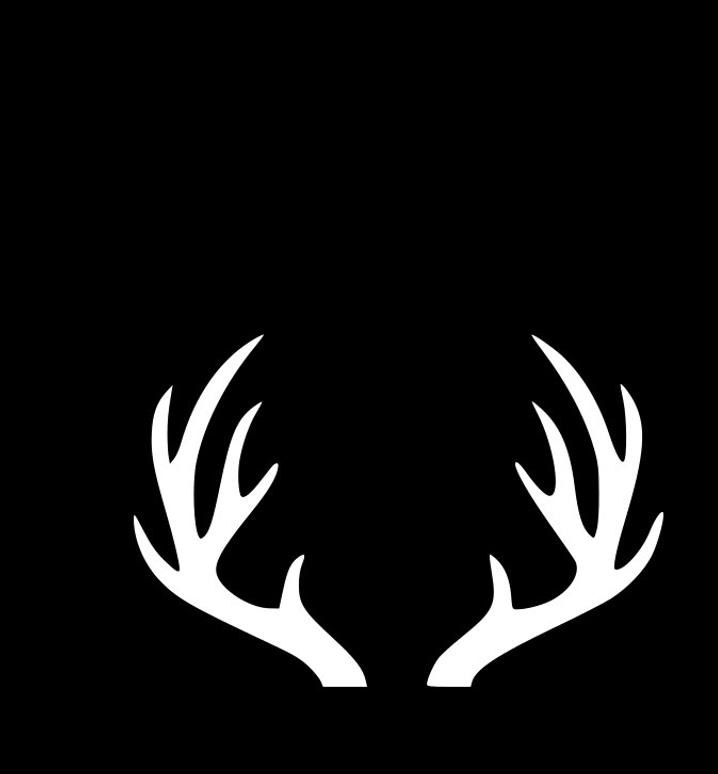 I continue using Photoshop and ZBrush's masking feature to add detail around the armor's trim. This is a very tedious and time consuming task but is essential to creating a detailed model. Fortunately, most Game of Thrones armor lacks this level of detail and consists of basic metal.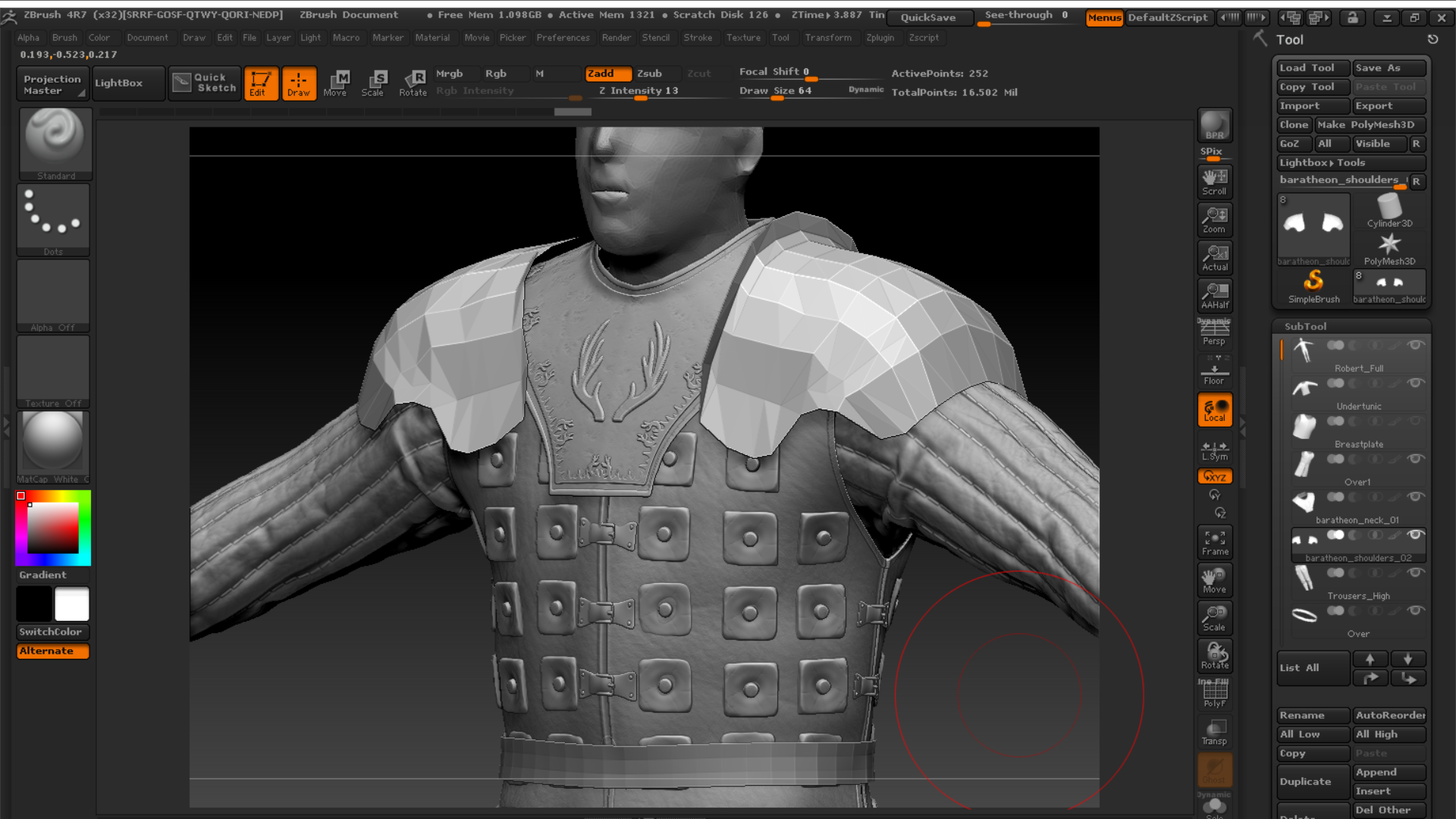 Throughout the detailing process, I continue sculpting and adding small dents to the metal surface. Voila, all the pouldron and gorget detail is finished! I can then create the bracers and other small bits of armor in the same way.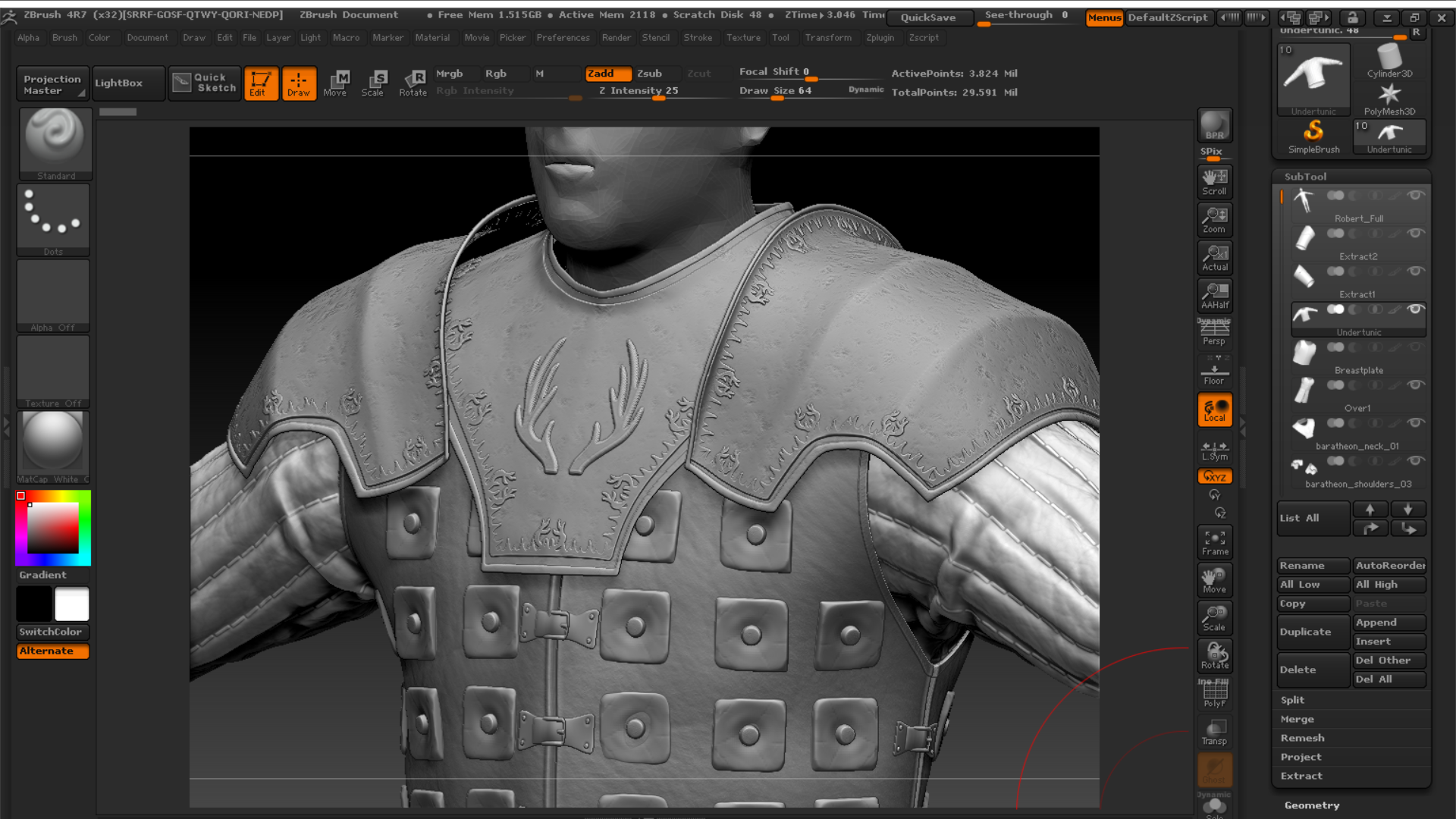 Step 5 -- Polishing the remaining pieces and exporting
The last step involves 1-2 hours of polishing the remaining pieces, adding additional folds, and making sure everything fits together well. It's especially important to leave gaps/space between the armor layers so that no clipping occurs once we retopologize the high poly mesh.

So is this it? Can we just use the finished high poly model in-game? Nope -- we'll need to reduce the geometry and "bake" all of these miniscule details into the normal map texture. We'll cover this in the next part of this series.